10 Documentaries More Important than Tiger King
Alright, so we've all binged watched Tiger King over the last few weeks. And while it provides some spicy viewing, even that b*tch Carole Baskin must admit there are a few more documentaries more important than Tiger King out there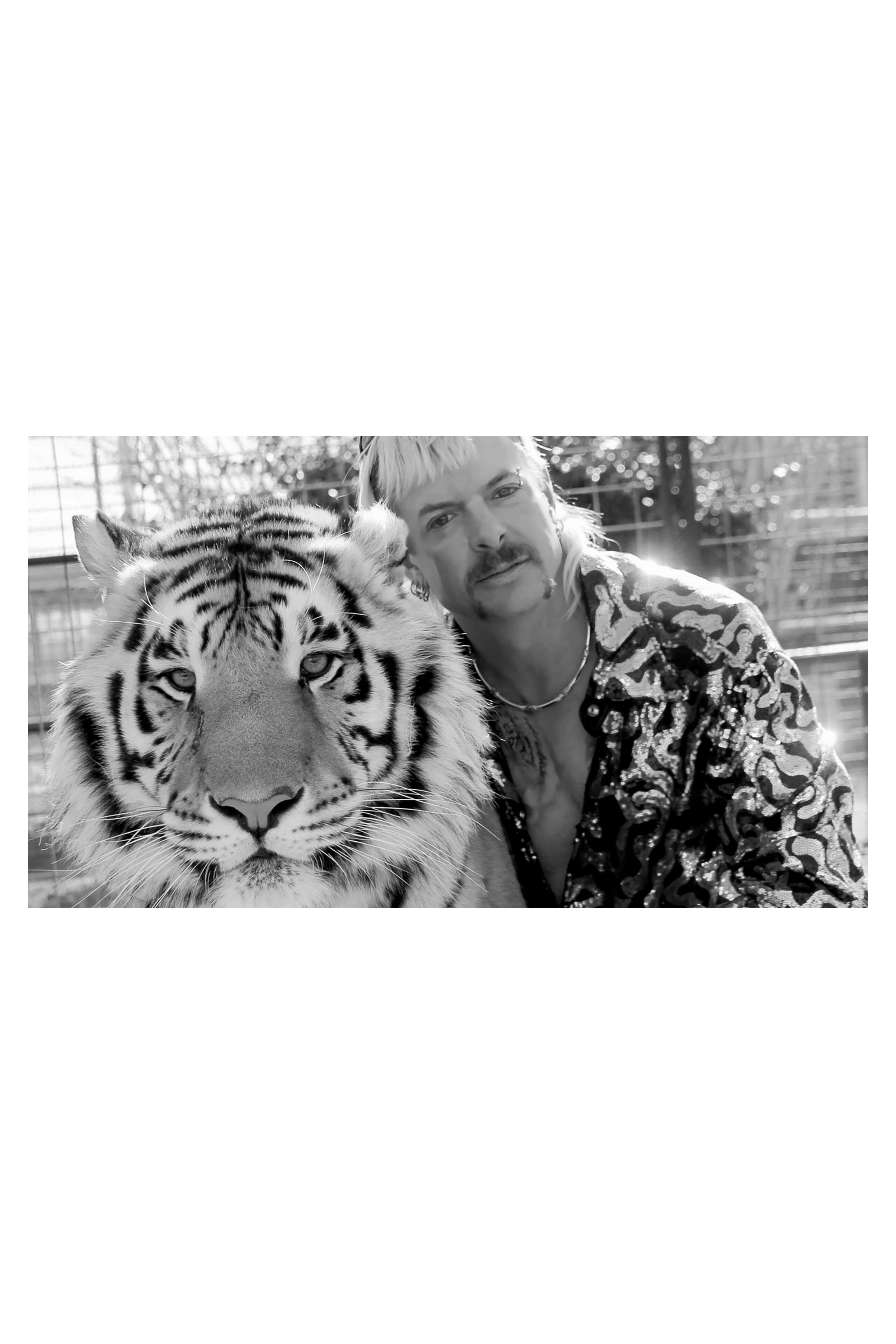 Alright, so we've all binged watched Tiger King over the last few weeks (or at least we've pretended to so we don't fall behind during Zoom catch-ups). And while it provides some spicy viewing, even that b*tch Carole Baskin must admit there are a few more documentaries more important than Tiger King out there. We're talking about documentaries that educate, inspire and give you something to ponder as you make your fifth batch of isolation banana bread this month. Here are 10 of our favourites that we think you'll love too.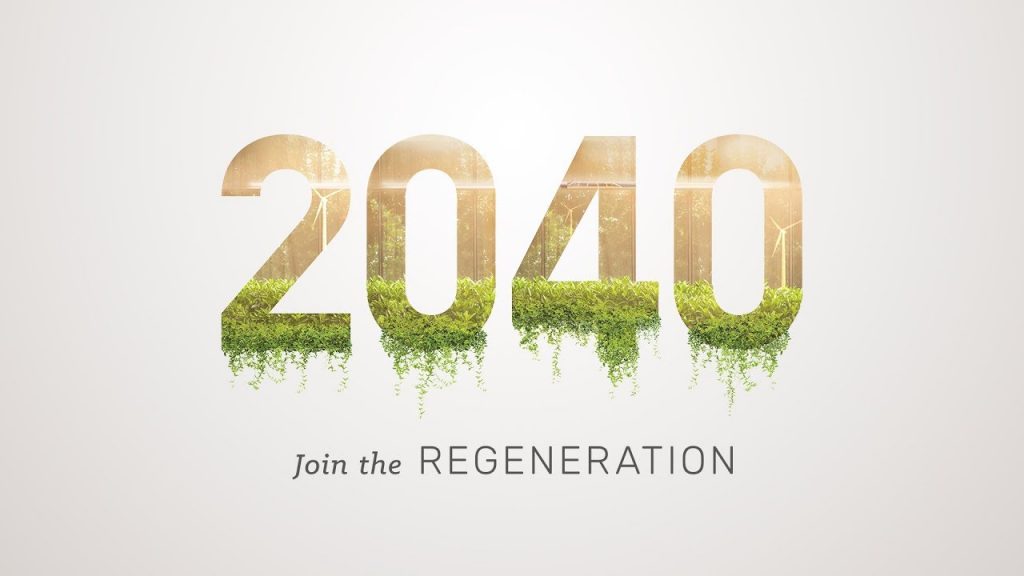 2040 is a unique documentary that explores what the world could look like in the year—you guessed it—2040, based on the resources and technologies we have available to us right now. This is not your typical gloom and doom doco; it's both magical and realistic, and it shows us just how quickly (and easily) we can turn our collective bad habits around. Let us tell you, if 2040 is anything to go off, our future will be a whole lot brighter (and a whole lot cooler) than the present.
So how can we do this? It's actually quite simple: by being smarter with our agriculture, planting more crops, (sustainably) farming seaweed, sharing and selling energy within communities, and letting driverless cars take us where we need to go. Oh, and SPOILER ALERT, one of the best ways we can collectively help put an end to global warming is through empowering women and girls in all cultures, communities, and societies (but we already knew that, right?).

Watch it here.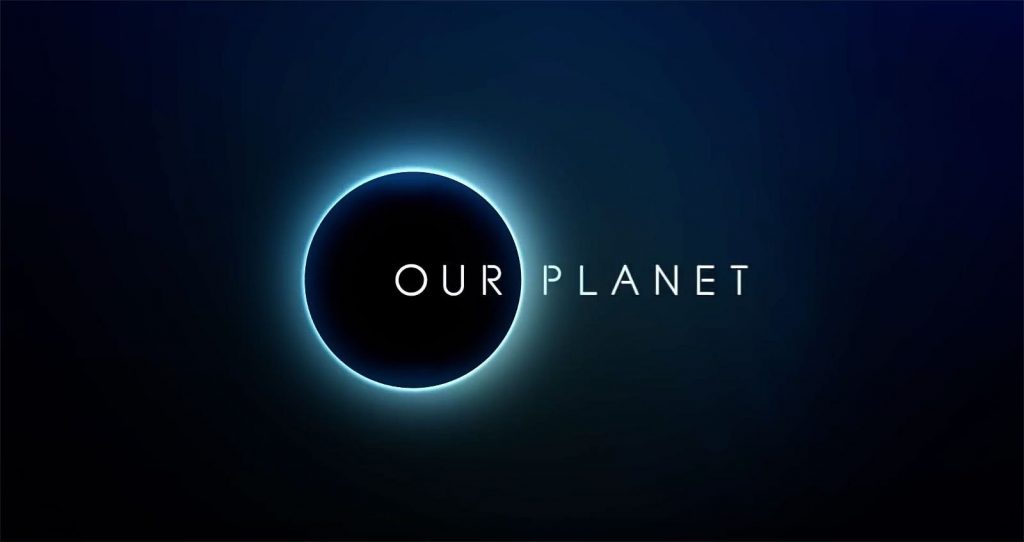 "Nature is resilient. Great riches still remain, And with our help, the planet can recover."
David Attenborough, you've done it again.
Our Planet is a phenomenal Netflix documentary exploring our unique planet, and also the urgency of acting now for its survival. Similar to other works narrated by Sir David, including Blue Planet and Planet Earth, Our Planet seeks to place us as humans in direct alignment with that of the animals and ecosystems we share our planet with. This series highlights the importance of conserving the earth for future generations, and the essential role all ecosystems play in the wellbeing of our incredibly resilient planet.

Explore Our Planet here.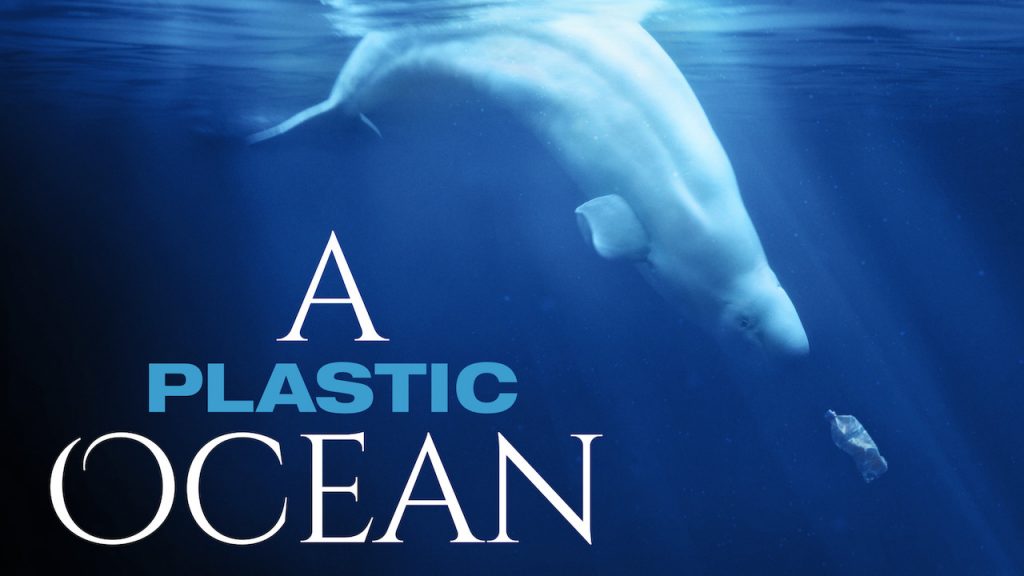 "From knowing comes caring, and from caring comes change."
When the masses think of our global plastic addiction affecting the ocean, the extent of the problem is widely portrayed as plastic bags being mistaken by turtles as jellyfish. While there is complete truth to this, it is just the tip of a massive, plastic-filled iceberg. A Plastic Ocean dives under the surface and shows us the rest.
Each year, 8 million tonnes of plastic are dumped into our oceans, and this number is expected to increase 10 times over by the year 2025. There's already estimated to be 5 trillion pieces of plastic afloat in our oceans worldwide.
A Plastic Ocean was filmed across twenty locations around the world over four years to explore the fragile state of our oceans. It uncovers alarming truths about plastic pollution and offers solutions that can be put into immediate effect. It's heartbreaking, educational, and inspiring, and it will (hopefully) make you consider the amount of plastic you use.

Now go watch on Netflix.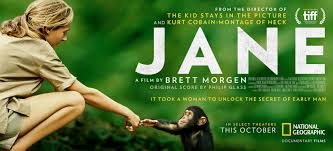 Sometimes we just need a night curled up on the couch, watching something that's easy to digest, has great footage and tells a story that leaves us both inspired and educated. Jane, a documentary focusing on Dr. Jane Goodall's work as a primatology scientist, is just that.
This mix of nature film and biography is entertaining and eye-opening, and it's with no surprise that is was voted one of the best documentaries of 2017.
Within this documentary, you'll discover how Jane challenged the male-dominated scientific consensus of humans and primates, and what discoveries she made after being accepted by one of the animals she's dedicated her life to studying: the chimpanzee.

Now go watch on Netflix.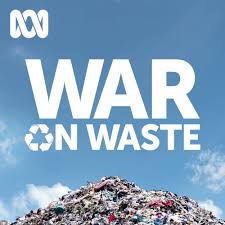 War on Waste is a doco series that takes a further look into just why Australia is ranked as the fifth-highest generator of municipal waste in the world. The amount of waste per year in Australia doubles the rate of the population with 52 megatonnes generated each year.
Craig Reucassel (from The Chaser's War On Everything) hosts the series and while his no-bullshit approach to ministers and the public makes for at times uncomfortable viewing, it's also this exact reason we love it.
There are some pretty overwhelming and upsetting stats uncovered in this series, but the only way to create change is to educate yourself and others. So grab the popcorn and get ready to have your perspective change while laughing along with Ruecassel at the same time.

Have I finally convinced you to watch it? You can do so here.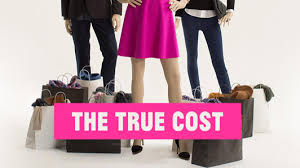 The True Cost uncovers where and how our clothes are made and the impact the industry is having on the world.
It's the documentary that changes live—quite literally. Most of the ethical fashion bloggers we know wouldn't be doing what they're doing without it.
The documentary begs the question #whomademyclothes, and as a result, reveals the real human and environmental costs that have occurred out of our desire for 'must-have' cheap clothing.
If you haven't watched The True Cost, please put it on top of your must-watch list. Watch here.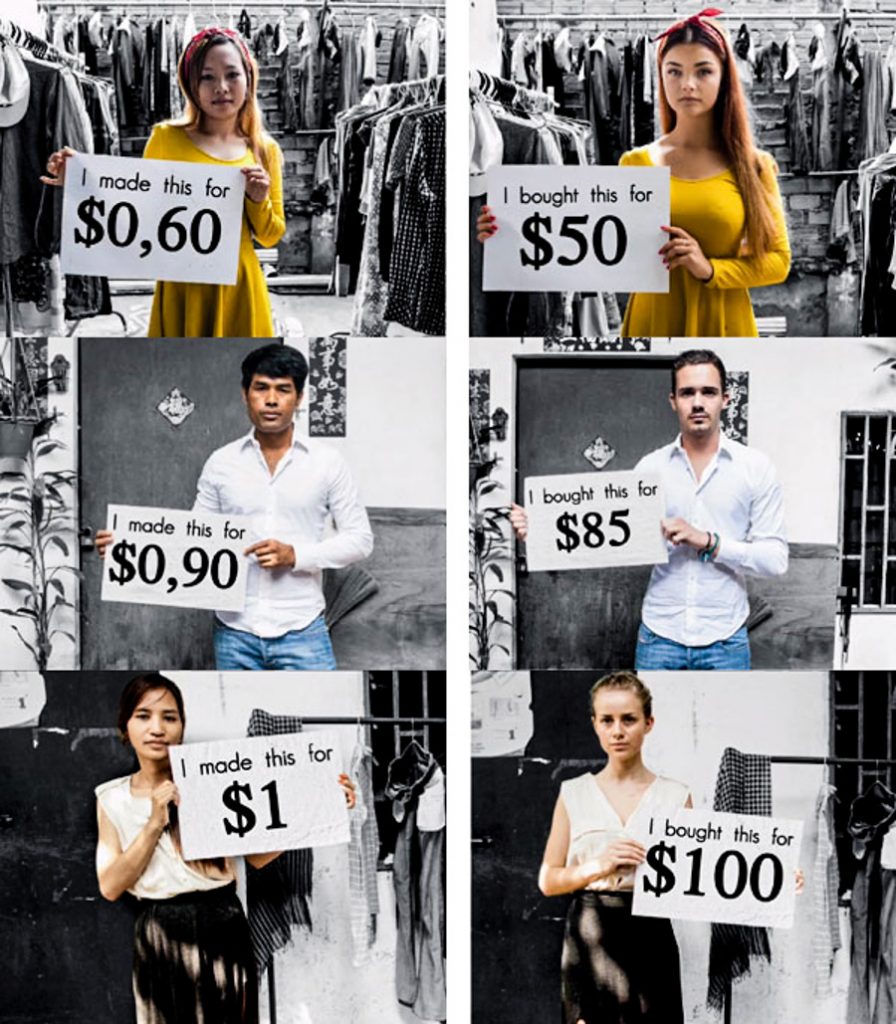 Launched in 2015, this doco series takes three Norwegian fashion bloggers to Phnom Penh in Cambodia to work in a sweatshop for a month. The social experiment was produced by Aftenposten, a Norwegian newspaper, to answer the question: "What happens when you send three young Norwegians abroad to meet the workers that sew our clothes?"
As you'll probably expect, some of the scenes are pretty distressing but they're equally empowering and offer viewers inspiration to make a change.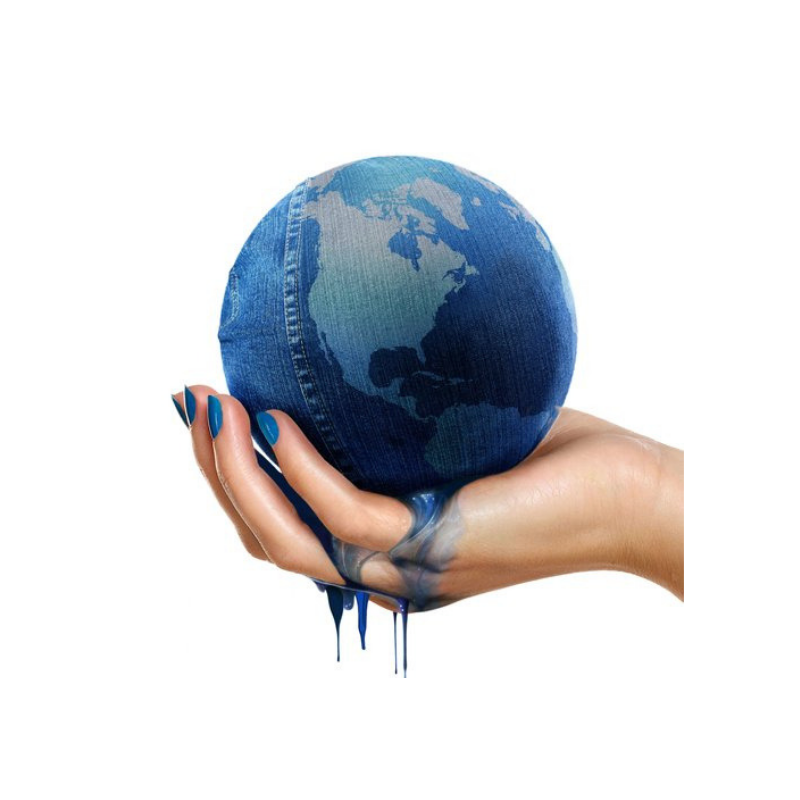 "There is a joke in China that says you can predict the 'it colour' of the season, by looking at the colour of the river."
River Blue will rock your boat, and potentially push you overboard. But brace yourself: we think the whole world needs to watch it. It's quite the reality check.
It focuses on the environmental and human health costs of dying mass-produced garments to fuel the world's fast fashion addiction. In a world where every single thing you buy comes at a cost, it's becoming more and more important to know not only where your clothes are made, but the impact on the environment. Commercial dyes used in most of the clothes we wear contain hazardous materials such as mercury and lead which don't break down and instead poison our waterways.
River Blue is a must-watch documentary uncovering the effect fast fashion has on our environment. Watch here.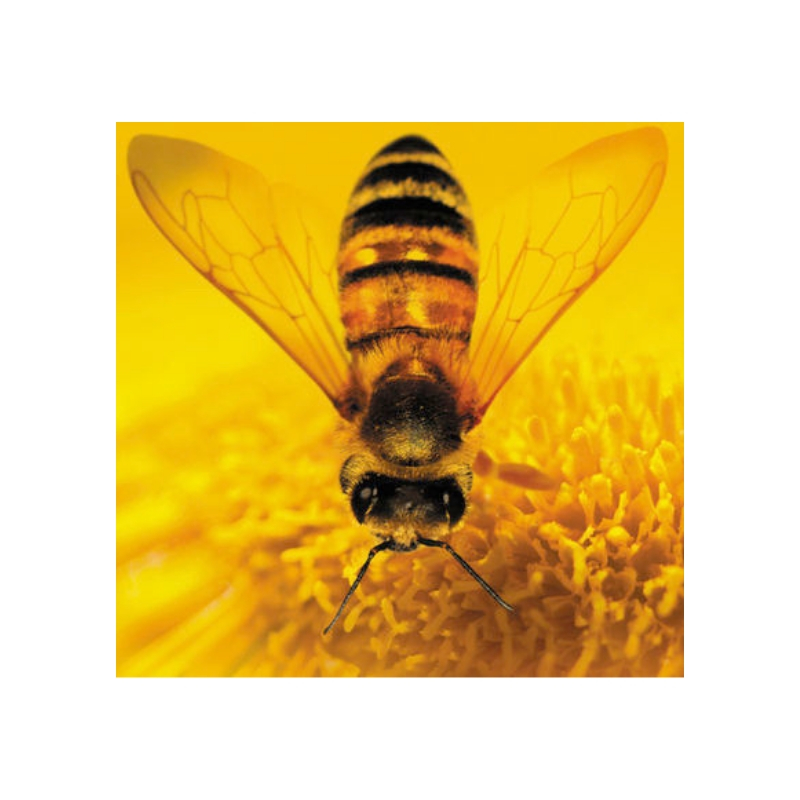 "If bees were to disappear from the globe, mankind would only have four years left to live." – Albert Einstein
By now, most of us would know the importance of bees for the survival of many species including our own. More Than Honey explores this by taking an in-depth look at honeybee colonies in California, Switzerland, China, and Australia.
Not only is the cinematography enough to captivate you for a little over an hour and a half, but the narration by David Attenborough is the bee's knees (sorry not sorry). The doco takes a look at many bee-related issues, including increasing bee deaths and why an area in China has to pollinate plants by hand because bees cannot survive there.
If you're looking for a light-hearted, educational documentary it's well worth the watch. We can promise you'll never think of bees in the same way again.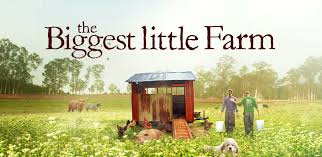 The Biggest Little Farm
Our final doco on the list is one we actually haven't seen yet, but it's how we'll be spending our weekend.
Here's a synopsis from Madmen films:
"The Biggest Little Farm chronicles the eight-year quest of John and Molly Chester as they trade city living for 200 acres of barren farmland and a dream to harvest in harmony with nature… Featuring breathtaking cinematography, captivating animals, and an urgent message to heed Mother Nature's call, The Biggest Little Farm provides us all a vital blueprint for better living and a healthier planet."
Although we haven't had the pleasure of watching this one, it's been highly recommended by a lot of friends who guarantee it's much more important than Tiger King – so it makes the cut!
Watch it with us this weekend here.
So there you have it – 10 documentaries more important than Tiger King. They may not feature the gun-slinging, sequin-loving Joe Exotic, but the topics of these docos have their own sort of drama that must be addressed for the wellbeing of our planet and its inhabitants. Keep watching your Tiger Kings (we won't judge) but don't forget about the important topics that deserve your attention the next time you're feeling bored during self-isolation.