7 Ways To Start An Ethical Wardrobe On A Budget
We're not naive to the fact that ethical fashion can be more expensive than its fast fashion counterpart, and this can be especially daunting when making the switch to a more ethical wardrobe and lifestyle. So, we've put together a list of 7 different ways you can start an ethical wardrobe on a budget, though without compromising on your ethical beliefs and values.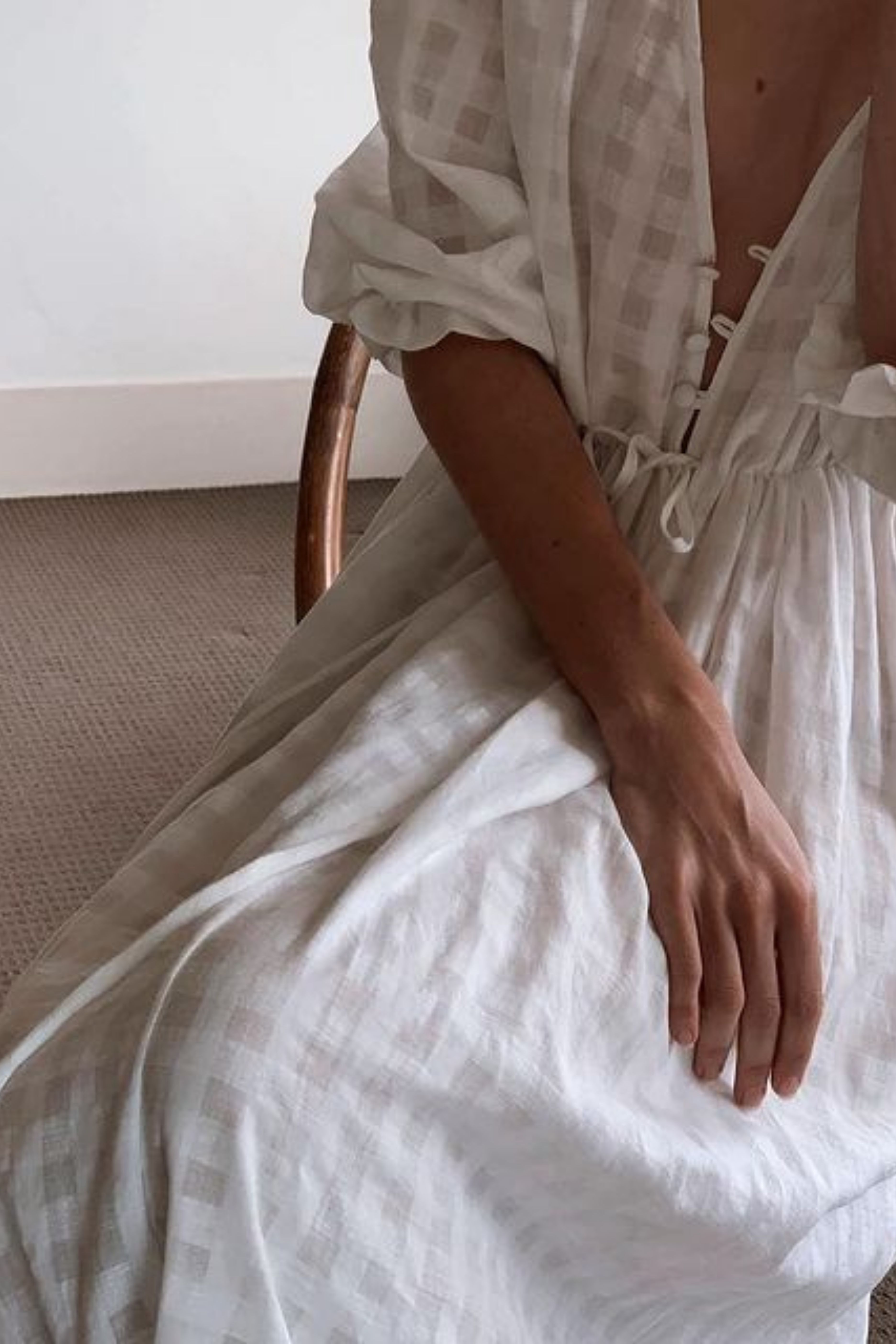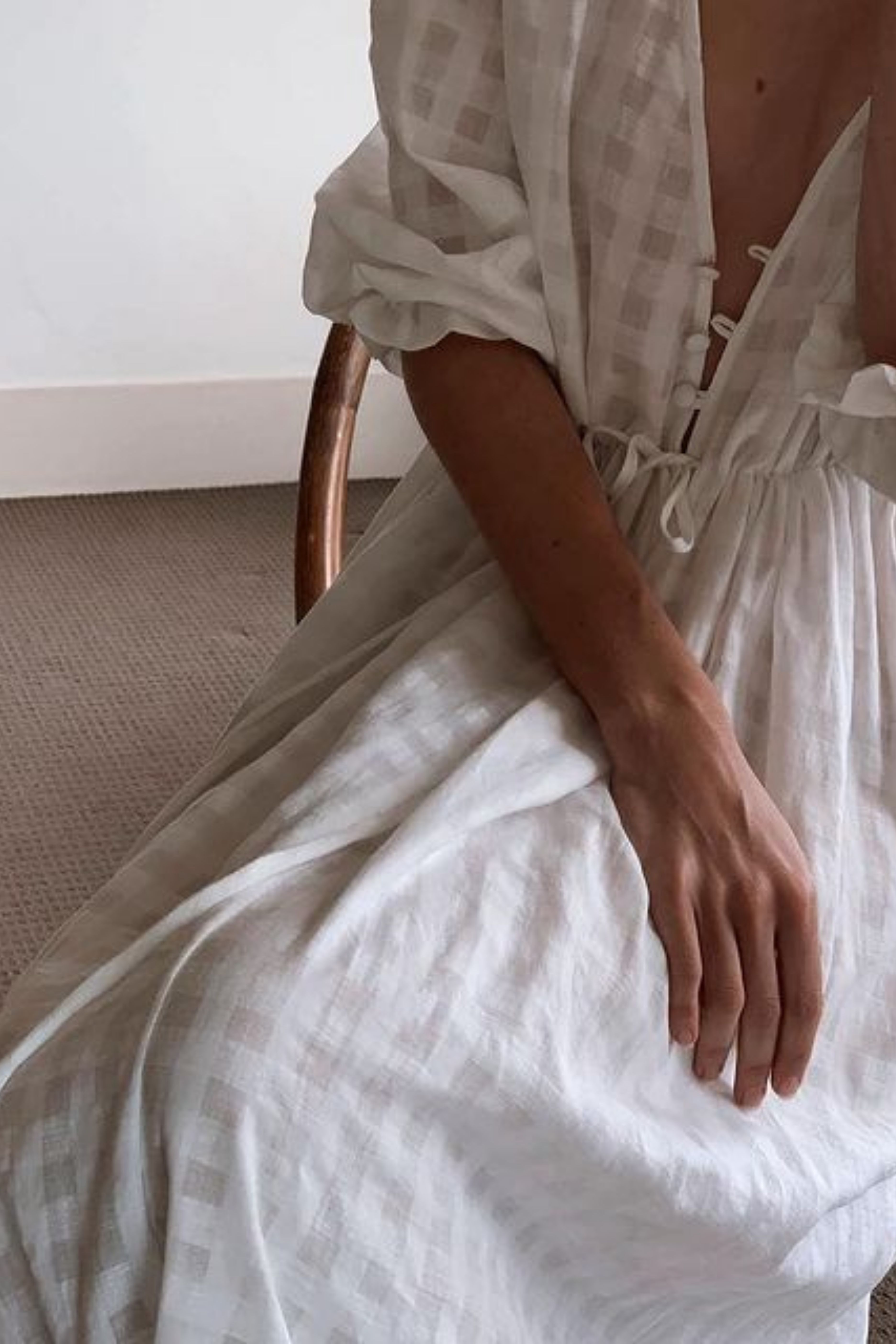 We're not naive to the fact that ethical fashion can be more expensive than its fast fashion counterpart, and this can be especially daunting when making the switch to a more ethical wardrobe and lifestyle. This being said, ethically made products are generally priced in such a way that is justified by how much money it took to create that product, including the wage the garment worker was paid and the price of the responsibly-sourced material the product was made from.
Fast fashion, on the other hand, is criminally low in its price point because the materials used to make the garments are synthetic, cheap, irresponsibly-sourced, and are not chosen for their durability. It's also because garment workers are paid a pittance for their efforts, and work in exploitative, abusive, and unsafe working environments. Don't get us started on that, though.
If you are here because you want to start building your very own ethical wardrobe, you rock our GOTS certified organic cotton socks, and we want to help you in any way we possibly can. So, we've put together a list of 7 different ways you can start an ethical wardrobe on a budget, without compromising on your ethical beliefs and values.

01. Reacquaint yourself with your wardrobe
This seems obvious, but it's the best way to start an ethical wardrobe if you're seriously pinching your pennies. Don't worry, we've been there, too. Reacquainting yourself with your wardrobe is free, it's easy, and it's extremely convenient. Start by forming a pile of the clothes you know will remain in the deep abyss of your wardrobe should you keep them. It's also important to understand any patterns you see going on. Are you constantly reaching for the same materials when you choose a piece from your wardrobe? Are there certain styles and colours you notice you haven't worn since Chad Micheal Murray was the sexiest man in all the land? Understanding what you like and what you don't is key when the time comes to choose new pieces for your ethical wardrobe, and reacquainting yourself with your 'drobe and doing a bit of a deep clean is a great way to do so.
02. Sell what you don't wear
Remember how we said make a pile of clothes you know you will never wear again? Well, grab that pile of clothes, take a few cute selfies, and post them everywhere from Facebook Marketplace to Depop. After you've successfully re-homed your old loves, figure out how much moolah you've managed to make, and use this money to invest in a core ethically-made wardrobe staple you not only know you will wear until you get the cost-per-wear down to less than a dollar, but that was designed with trans-seasonality and longevity in mind. Oh, and don't forget to also buy yourself a tub of Pana Double Chocolate ice cream. Being a responsible repurposer and building an ethical wardrobe is dang hard work.
03. Thrift and buy second-hand
Thrifting, op-shopping, and buying second-hand are sustainable ways to start and maintain an ethical wardrobe; sustainable for the planet and sustainable for your wallet. Things like clothing swaps, garage sales, Suitcase Rummages, and, of course, trusty op-shops and thrift stores will be your saving grace when you have the universally-felt urge to buy something but have rent due in a few days. When you're rummaging around in the baskets and making your way through all the hangers, keep the knowledge of what you like and what you know you will wear at the forefront of your mind. Consider the longevity and trans-seasonality of the garment you're eyeing off, and weigh up whether it'll add to your ethical wardrobe or just take up space. You can also have some fun here! Can you see an old tablecloth you can thrift into a cute top? Or an old skirt you can make into a new dress? Buying second-hand is easy on both your wallet and our planet, and is one of the best (and most fun) ways to start building your ethical wardrobe.
"Buy less, choose well, make it last." – Vivienne Westwood.
04. Be a savvy ethical budgeter
If your financial advisor is The Barefoot Investor (guilty) or you're a hardcore budgeter who only allows themselves a certain amount of money to spend each pay (not so guilty) then put aside a little each week, and when you have enough, splurge on one or two ethically-made garments you have been eyeing off for the amount of time it took you to save. Alternatively, if that pair of vintage-store jeans you got yonks ago is on its last legs (ha) and you don't have the money needed right now to buy a new pair, we've got you. Afterpay is available on Ethical Made Easy Store for exactly this reason. But be wary – as accessible as Afterpay makes shopping ethically it can also be a dangerous beast when used too often, so please operate with caution and only use it if and when you really need to.
05. Shop By Price on Ethical Made Easy Store
If you do decide to shop with us, first of all, we love you, and second of all, we've tried our hardest to cater to every budget, and to make this experience an easy one. This is why we offer free shipping on all orders over $75, and why we stock products that do not cost the earth to make or to buy. This is also why we've introduced a Shop By Price section, where you can tailor your shopping experience to your personal budget. We've got under $50, under $100, under $150, under $150, under $200, and under $250 available to filter from, and each has a massive variety of quality ethically-made products so you won't have limited choice, whether you're spending $50 or $250. We want to not only help those of you who want to build your ethical wardrobe, but also those of you who are wanting to start one.
06. Shop our sales
Yep, you read that correctly; we do sales. Well, more specifically, the brands we stock do, and we are more than happy to carry these through to our Sale section on Ethical Made Easy Store. We know what you might be thinking: why do you have sales if you promote an ethical lifestyle? The answer is quite simple: the living wages have already been paid and the materials were responsibly-sourced long ago. All that's left is for these consciously-made products to find their forever home, and we want to give everyone access to these products, regardless of their financial situation. You'll rarely find us promoting sales and the likes, but we inherently believe they are still necessary for accessibility and inclusion; especially when starting an ethical wardrobe.
07. Keep an eye on our Journal
We may be biased, but we love our Journal. We try our damnedest to write articles and provide resources that will not only help you live a more ethical and sustainable life, but that will also allow you to make more informed decisions when it comes to building an ethical wardrobe, as well as when you're purchasing and investing in new products. In our Journal you'll find lifestyle hacks on how to live a more aware and mindful lifestyle, articles on fabrics and how they wear, and Movers & Shakers interviews with epic people who are still on their own ethical journey. We're constantly adding to our Journal, and unlike the Password Journals we hid under our bed in the early noughties, we really want you to read this one.
Starting an ethical wardrobe on a budget is not impossible. It may be daunting, disheartening, and sometimes downright frustrating, but please trust us when we say it'll be worth it in the end. By starting and maintaining your own ethical wardrobe you not only will you save money in the long run and feel fulfilled by appreciating what it is you already have, but you will also – perhaps passively and unknowingly – be making a lifetime of important, powerful, and immensely positive decisions that ripple through to both the planet and the people who call it home.
Image by one of our favourite ethical fashion labels, Natalija.