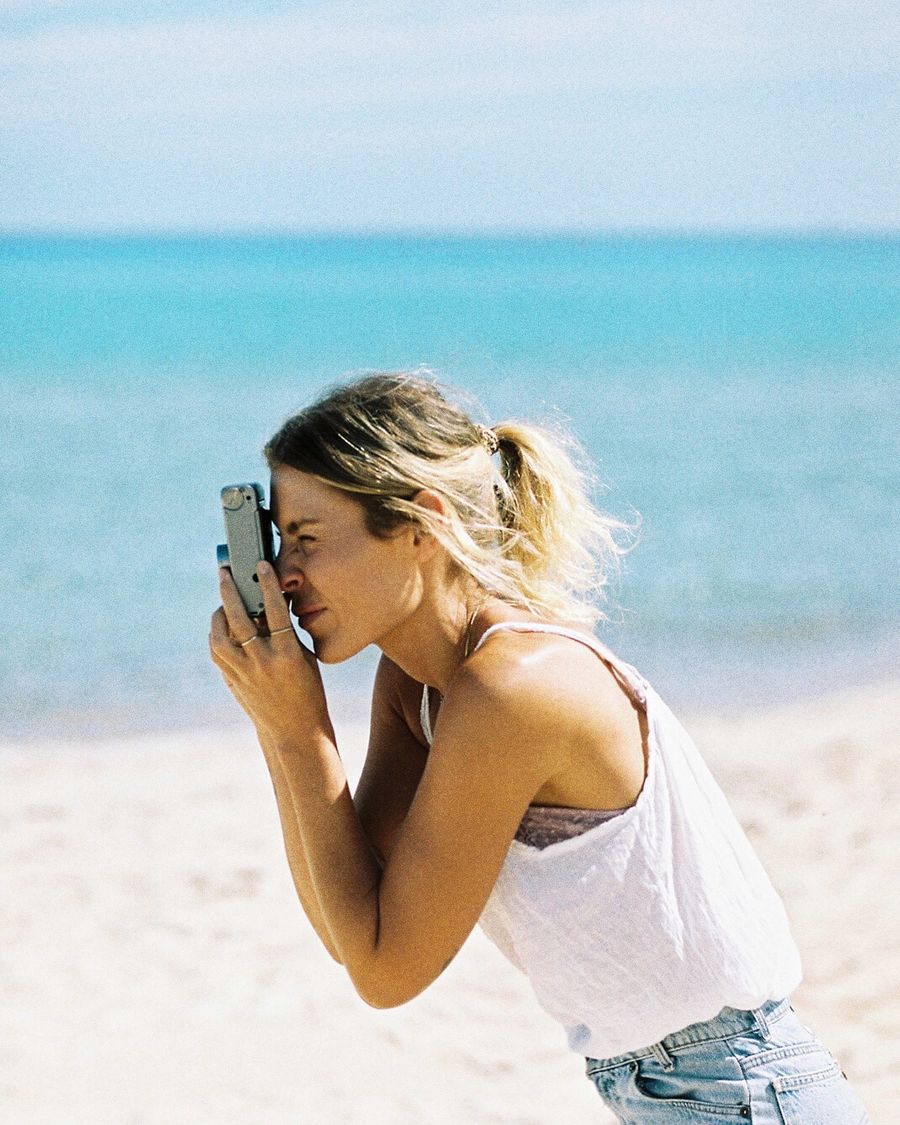 Adelaide, founder of Bias Basics, is Bias Basics-ally our new favourite human.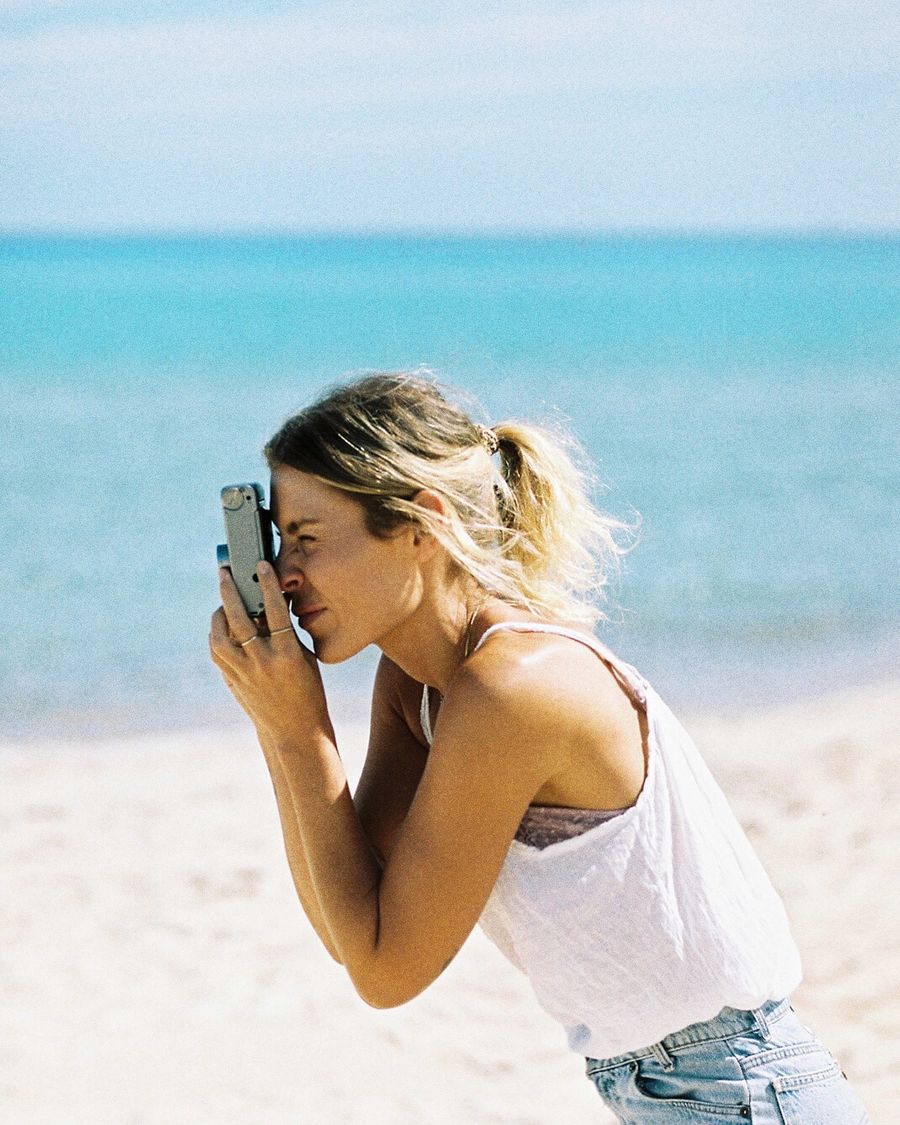 Adelaide says "it is often in the most simple things that we find true happiness, including the clothes that we wear". We think it's also the...
Adelaide says "it is often in the most simple things that we find true happiness, including the clothes that we wear". We think it's also the way in which our clothing is made that can bring us happiness as well, and thanks to Adelaide and Bias Basics, nothing will ever be able to wipe these smiles off our faces.
What made you start Bias Basics?

Bias Basics grew from my desire to live a simple yet significant lifestyle. Sometimes our lives are completely shaken up, in order for things to fall into place where they truly belong. It is often in the most simple things that we find true happiness, including the clothes that we wear.
Do you have a morning routine? If so what is it you do to set yourself up for the day ahead?

Absolutely! Rain hail or shine I get a 5am wake up call from my dog wanting to be fed. I'll have a quick glass of warm water with lemon, apple cider vinegar, ginger and cinnamon to help me wake up, and then straight to the beach. I have been going to the beach every morning at sunrise for over five years now, and it's a non-negotiable for me. Nothing beats waking up with the sun, when the day is fresh, and the sand has been wiped clear of the footprints and energy from the day before. I'm lucky to live near a beautiful long beach, so I walk or run for about 10km before breakfast and a coffee. Being self-employed and working from home, you can get cabin fever pretty quickly, so my morning rituals are very important to me.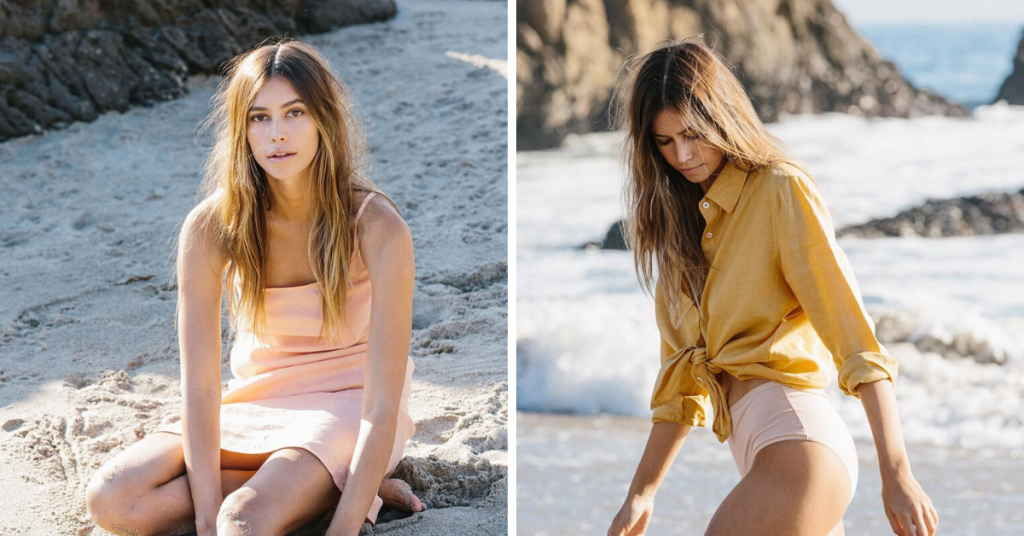 What's the biggest barrier you've found to succeeding as a socially conscious business?

I constantly have to remind myself that I am just one person, doing the best I can. Let's be honest, a truly sustainable clothing brand would be one that doesn't exist. It's a constant learning process, as materials, packaging and shipping methods progress, you just need to stick to your core values and allow yourself to evolve and move forward as best you can. I knew that having such a simple product line in tonal shades could make it challenging to get the brand out there, but it was an absolute must for me. Producing pieces from 100% linen was also something I was determined to do. Many brands will use a cotton linen mix or rayon and linen mix, which helps keep the price point lower. However it really doesn't feel or wear the same, so I have had to educate some customers that the extra twenty dollars you pay for 100% linen is absolutely worth it in the long run!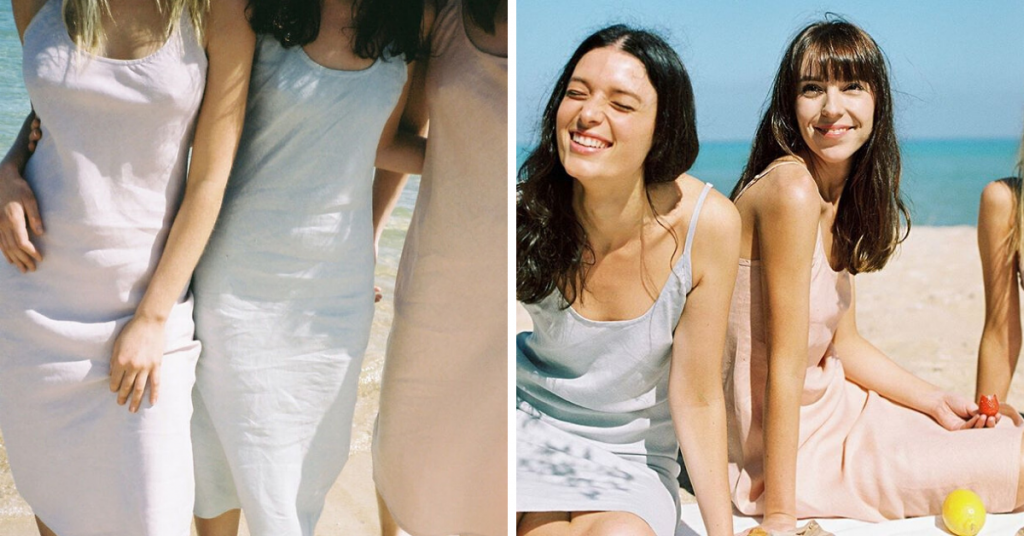 Within the ethical fashion community, there's a big question that we ask which is 'who made my clothes?'. In the scope of Bias Basics, who made the things you sell? Can you tell us a bit about them?

I work with an ethically and sustainably minded clothing manufacturing company based in Bali, Indonesia with over 30 years experience in the industry. Communication and trust is key when establishing a relationship with a supplier, and I have been working with this team for over two years now. Although their business has grown, they have been operating in the same facility since 1987 by the same family. They are an ethical and sustainably minded company that strive to ensure they leave a positive imprint on both their local community and the textile industry as a whole. They go that extra mile to take care of their team, providing them with superannuation, health care, life insurance, paid sick leave, maternity leave, complying and exceeding all government salary and working hour laws (only working 40 hours per week). It was so important that my supplier had the same ethos as me, and as a company they also donate and support a number of local charities.
Why did you pick the fabrics you have chosen to work with?

I chose to create my designs from 100% linen. I wanted something that was comfortable to wear in the Australian heat and humidity, thick enough to wear across various seasons, and durable and resilient enough to allow repetitive daily wear. Linen is a more sustainable option to a lot of other fabrics, and it gets better with use, becoming softer and silkier over time.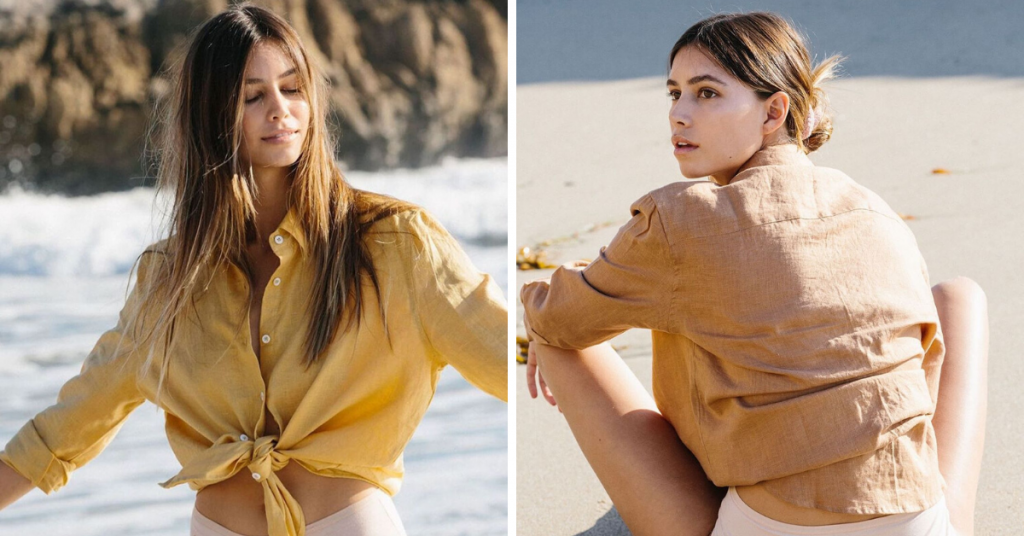 Best piece of advice you have ever received?

There isn't one particular piece of advice I've received that's really stuck with me. But one thing I have had to learn over the last couple of years is to just breathe. Just check in with yourself, cut yourself some slack. Running your own business, you can easily fall into the trap of feeling like you should always be doing something or being productive (being an impatient Aries doesn't help either). At the end of the day, you can't focus on the problem and allow the solution at the same time, so sometimes it's best to just close the door, have a breather and come back to it another day. It's more important how you think, not what you think, so do whatever it takes to keep yourself grounded and level-headed.
What's next for you and Bias Basics?

Keeping it simple, slow and steady! I've got a few variations of the key styles in the works, as well as a limited edition dainty print that was inspired by a vintage piece of flannelette I had. It's still early days, so I'm just enjoying watching the brand and community supporting it grow and unfold organically. I hope to see the brand develop and bloom into a creative outlet not only for myself, but for everyone, and I'm excited to share that process with you all.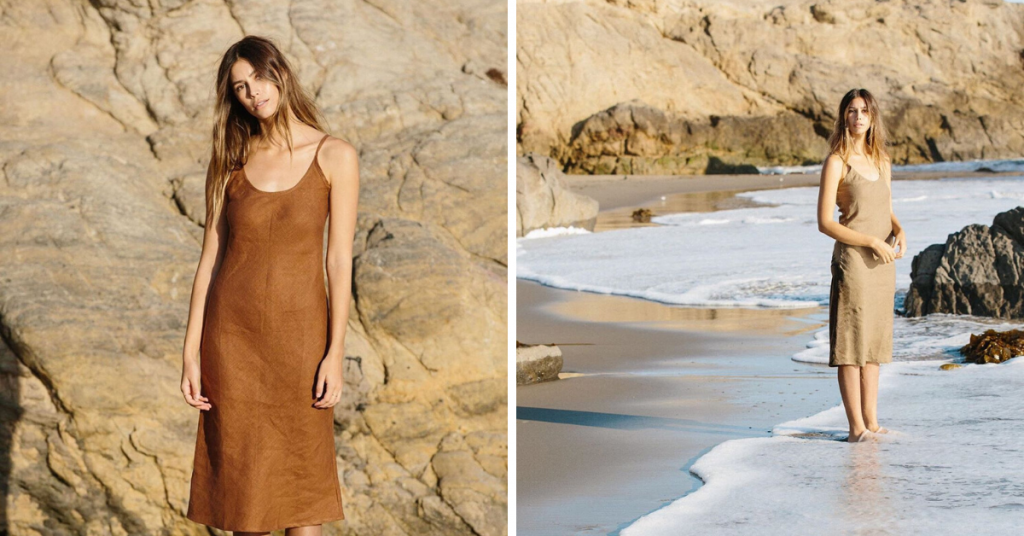 One book and/or documentary everyone should read/watch? Why?

It's too hard to narrow it down. Documentaries are such a great platform to create dialogue. They give us the opportunity to understand and connect with the world, enabling empathy and compassion on new subjects or points of view. The most recent documentary I watched was 'HEAL' on Netflix.
Are there any other Movers & Shakers out there in your world that you think people should know about?

Everyone is a mover and shaker in some way. It's such a fast-paced world we live in, it's important to be open to connecting with people you might not usually associate with. You never know what you could learn from a 5min conversation with a stranger on your morning walk, not to mention what that 5mins could mean to the other person. Everyone has their own "stuff" going on, and one of the most influential things any of us can do is simply be a conscious and compassionate person in our everyday lives.


Shop Bias Basics, and take 10% off using the code 'EME10932'.