Meet the Australian natural cleaning company stopping 25,000 litres of toxic liquid from being dumped into our environment.
Just like when you have a roast cooking away in the oven or when the guy you're on a date with orders pineapple on their pizza, ignorance is not always bliss. The same can be said for the cleaning products you use in your home.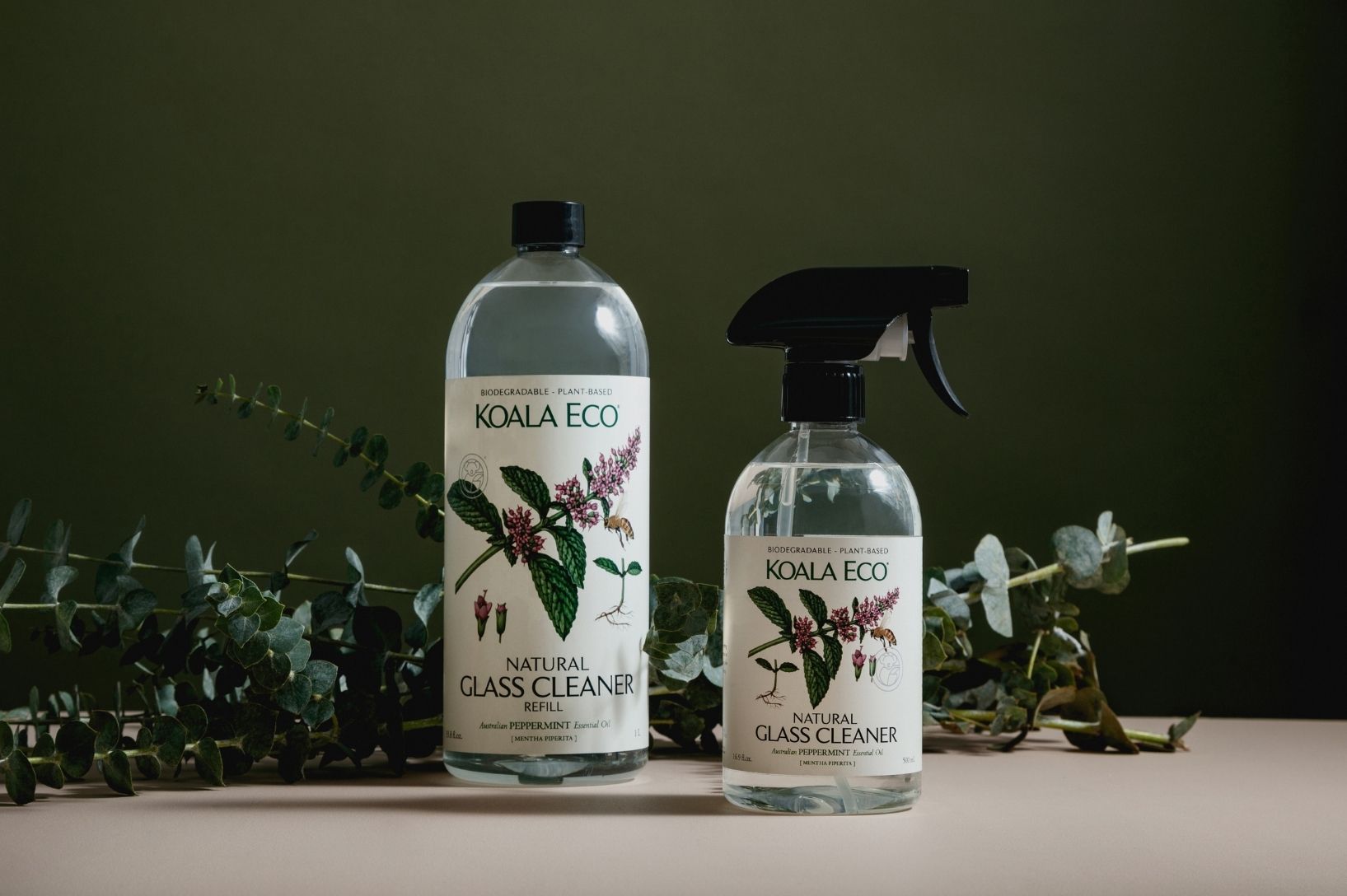 The products you clean your house with are not necessarily always "clean" themselves, and the ingredients often found inside can have a few negative effects, both on you and on the environment.
Conventional cleaning products can contain a toxic cocktail of questionable substances, including (but definitely not limited to) formaldehyde, a substance that is banned in countries including Sweden and Japan; ammonia, an irritating gas; and chlorine, a chemical used for disinfecting.

According to the WWF, "very persistent and very bioaccumulative chemicals which break down slowly or not at all, and accumulate in the bodies of wildlife and people; endocrine disrupting chemicals (EDCs) which interfere with the hormone systems of animals and people; and chemicals which cause cancer, reproductive problems, or damage DNA" are effects related to the use of some man-made chemicals.

What's more is under The Therapeutic Goods Act (1989), hospital grade cleaners and disinfectants must be regulated, though the same cannot be said for some general consumer products. So, how can we be a bit more savvy when it comes to choosing cleaning products, and where can we find natural cleaning products that actually get the job done? Don't worry, we've got you.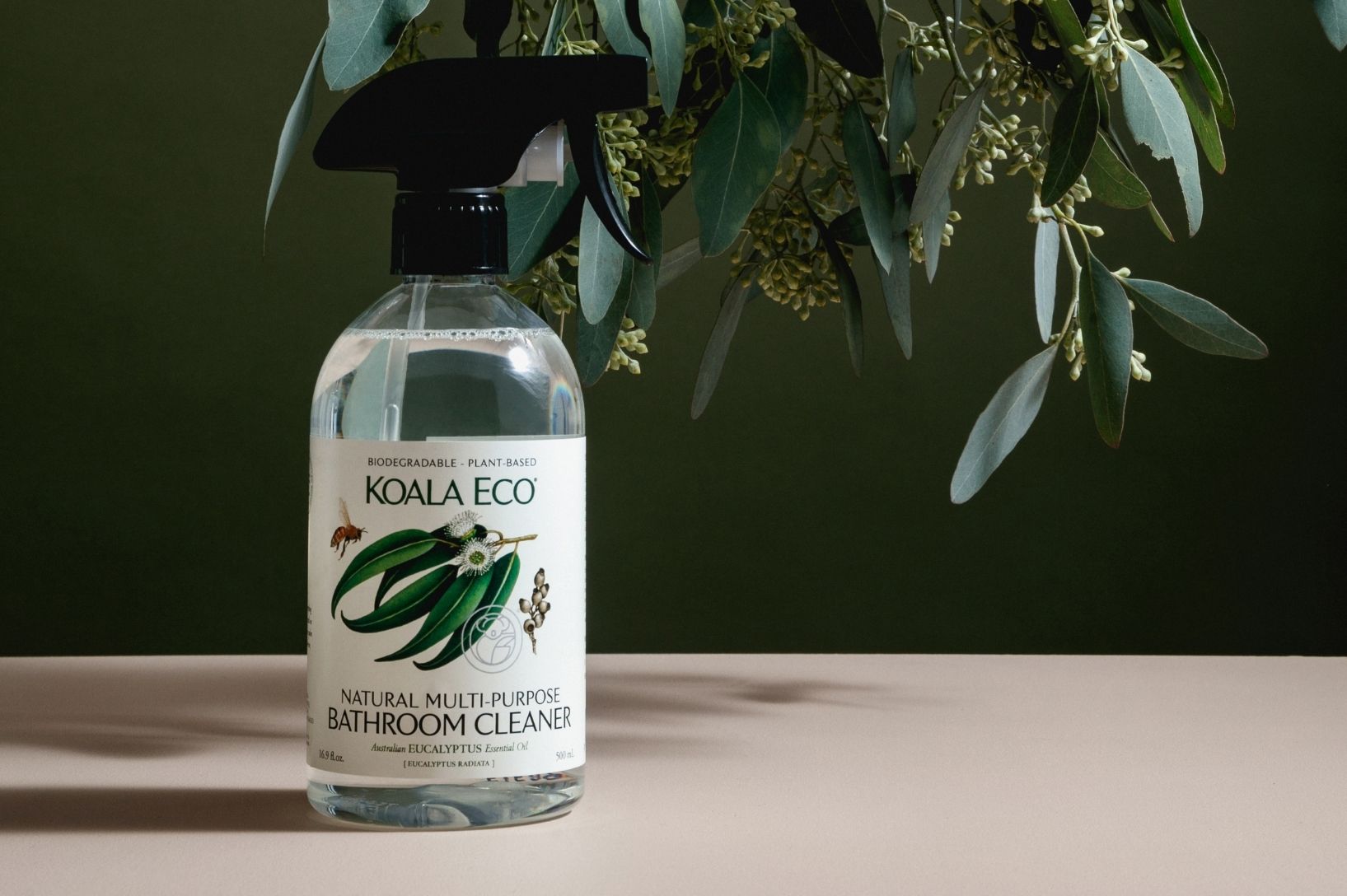 Which cleaning products are more environmentally-friendly?

The market is saturated with "clean" cleaning products, so choosing one that doesn't just talk the ethical and sustainable talk can be no easy feat. We all know that greenwashing is rife, though a cleaning products' biodegradability, as well as if the product contains toxin-free, natural, and plant-based ingredients, is a good place to start when judging the eco-friendliness of that particular product.

Australian company Koala Eco's sustainable, natural and non-toxic cleaning products are all examples of environmentally-friendly cleaning at its finest. If you haven't yet met this epic brand, let us introduce you: Koala Eco is a home-grown business producing environmentally-friendly, natural cleaning products that actually work for those of us who want to clean a little, well, cleaner.

Koala Eco's products – including (but certainly not limited to) Natural Laundry Wash, Natural Dish Soap, Natural Room & Linen Spray and Natural Hand & Body Lotion – are made from a range of responsibly-sourced, quintessentially Australian ingredients, including essential oils, that smell just as good as they clean. What's more, Koala Eco is Australian Allergy Certified, Certified Toxic-Free, Made Safe Non-Toxic Certified, Not Tested On Animals, Australian Made And Owned, and Vegan Australia Certified.

That's what we love to hear.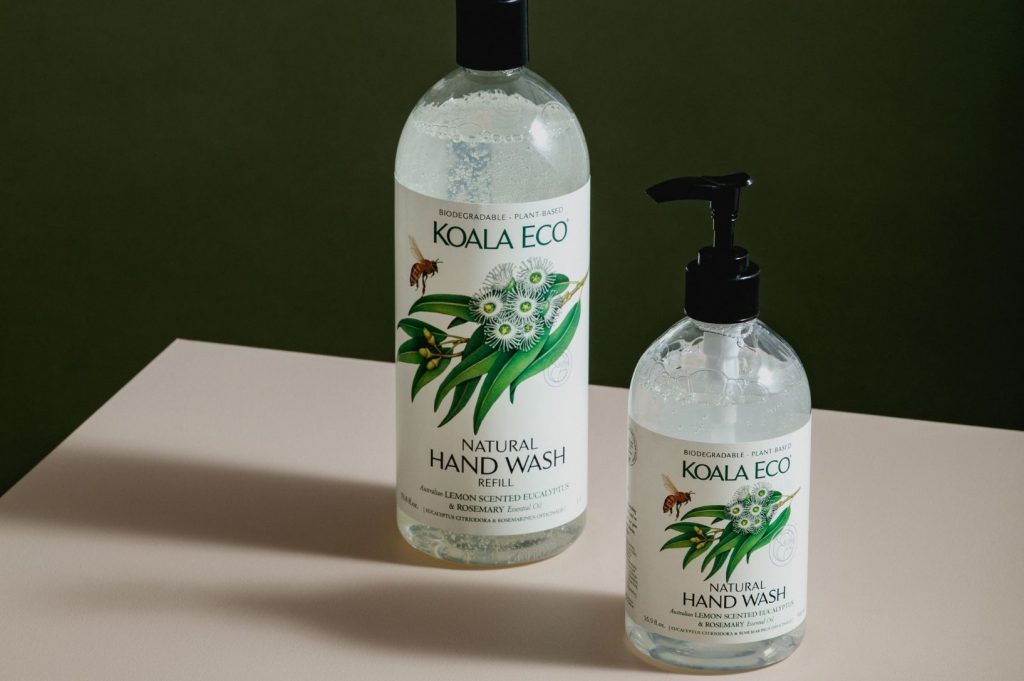 What makes Koala Eco a better alternative to conventional cleaning products?

We're glad you asked!

By harnessing the power of essential oils in local plants from Australia – including Tea Tree, Lemon Myrtle, Peppermint, Eucalyptus and Mandarin – Koala Eco creates safer cleaning products that are also independently lab tested and proven to kill 99.99% of germs. Koala Eco's products are vegan, all natural, anti-fungal and disinfecting. They're also more environmentally-friendly than your conventional cleaning products, which gives them a massive Ethical Made Easy tick of approval.

The Koala Eco products use high quantities of 100% Australian essential oils and all natural ingredients; are packaged in recycled packaging and PET recyclable plastic; and contain no colouring, dyes, synthetic fragrances or perfumes, sulphates, phosphates, SLS, SLES or palm oil. The biodegradable and natural ingredients used – including the Australian essential oils – also contribute to the Koala Eco product's eco-friendliness.

What's more is the Koala Eco products are totally suitable for greywater and septic tanks. Because any alcohol used within is both plant-derived and biodegradable – meaning it was produced as a by-product of the fermentation of natural sugars in fruit, ultimately making it a natural preservative that kills germs – and because the products don't contain phosphates or harsh chemicals, they will not create any issues in septic tanks.

Each and every month, Koala Eco customers avoid around 2000kg of virgin plastic being manufactured, and they also stop 25,000 litres of toxic liquid being dumped into our water systems.

If it's starting to sound like we're tooting Koala Eco's horn, we totally are. In saying this, if you've been around these parts for a while, you'd know that we only ever promote brands we wholeheartedly believe in and have tested ourselves, and Koala Eco is no exception to this. Koala Eco is hands down one of our favourite Australian brands providing us conscious consumers with safe, natural, non-toxic and biodegradable cleaning products, and the fact that they're both environmentally-friendly and sustainable is just a (massive) added bonus.

Oh, and the products also smell, like, really good.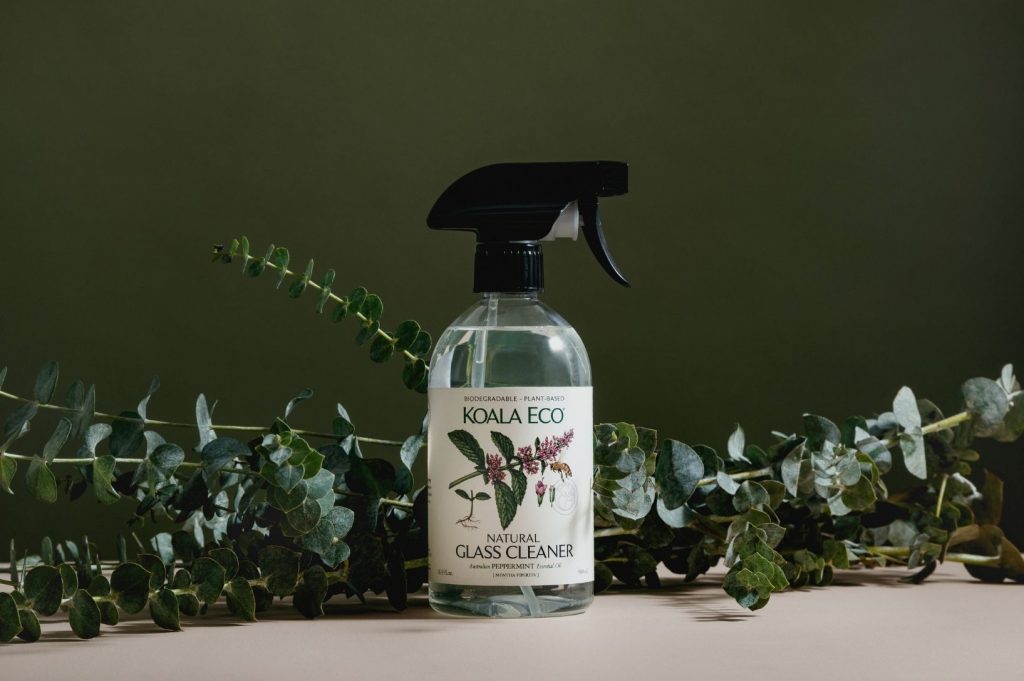 This article was written in collaboration with Koala Eco. Whilst this was a paid partnership, we genuinely only promote brands we wholeheartedly believe in, and that we ourselves believe to be examples of the best in the ethical and sustainable sphere.