We head to the Bluem Lagoon with Australian sustainable skincare company Bluem's founder, Montana Lower.
"Ideally I'd be washing my face in creeks, exfoliating with sand, moisturising with aloe vera snapped straight from the plant… But unfortunately, we can't always live that way. So what do we do? We find nature in a bottle. Pure. Potent. Clean. Unadulterated. No excess gunk - just nature."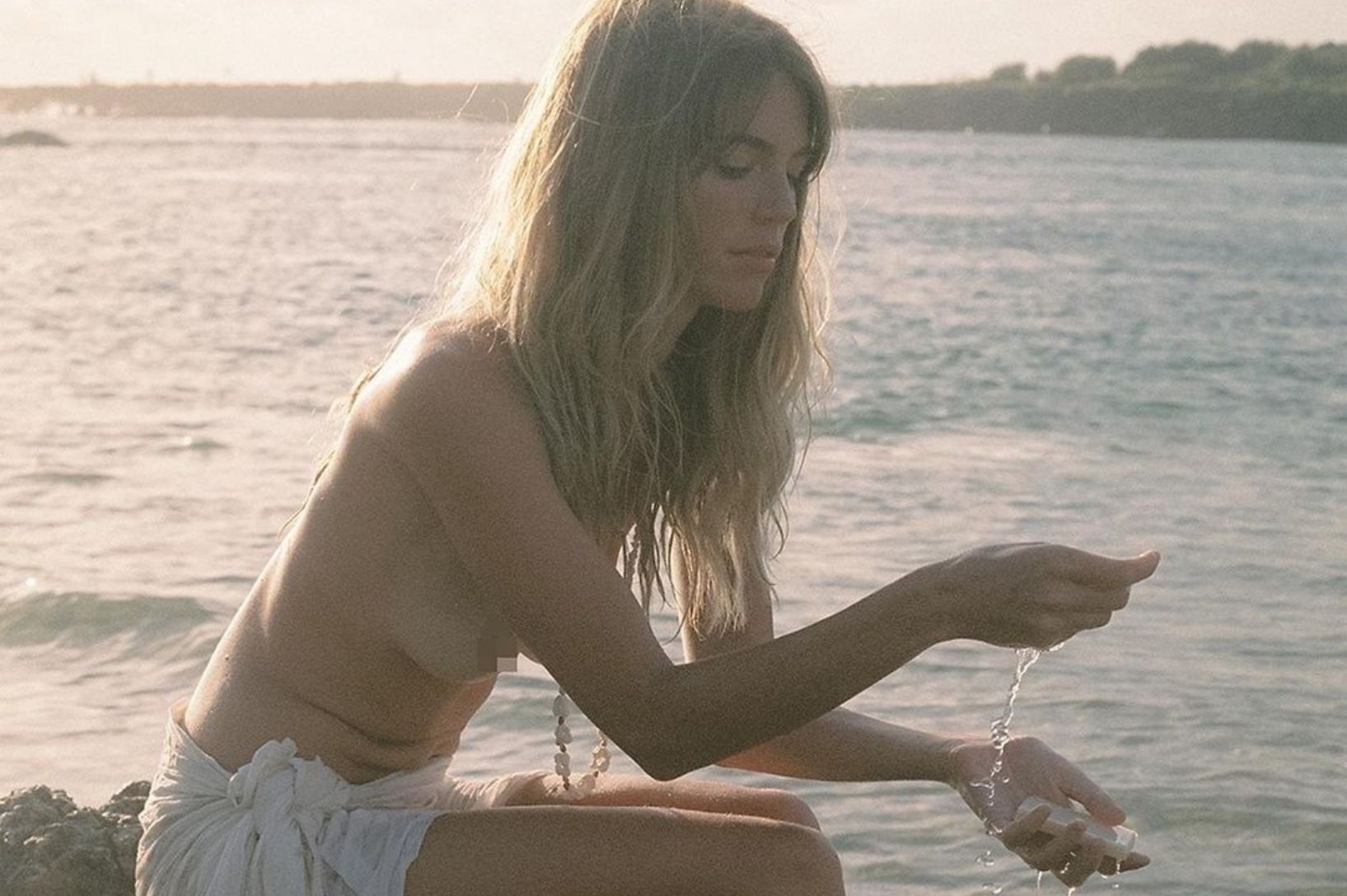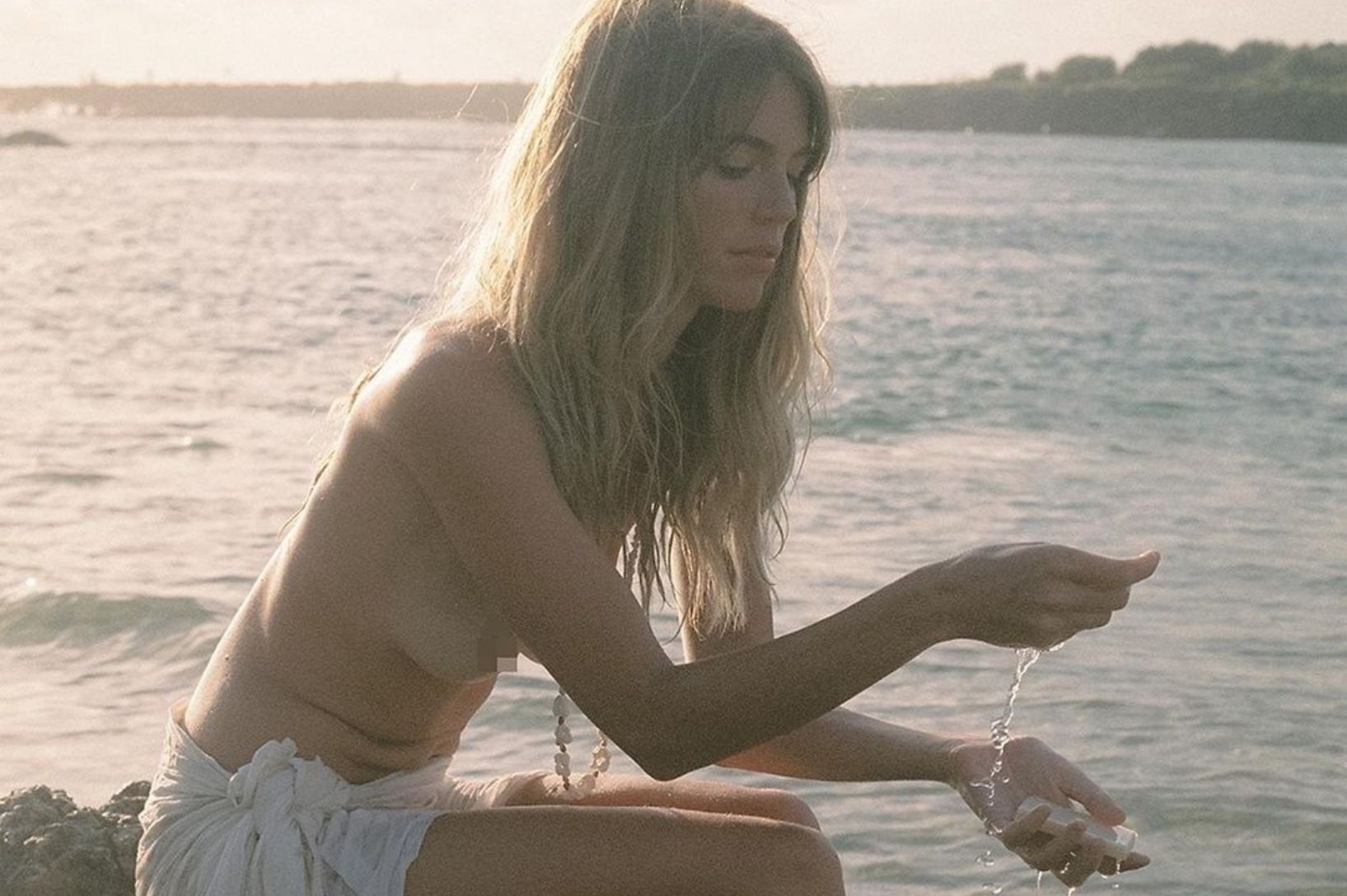 Natural perfume, serums, soap bars, Konjac sponges, and self love kits are the products currently on offer from Bluem, and all have been crafted and sourced ethically and sustainably.
If you haven't yet heard of her, Montana Lower, the founder of Bluem, is a prominent figure in the eco space, so we would expect nothing less from a skincare company bearing her own beautiful daughter's name.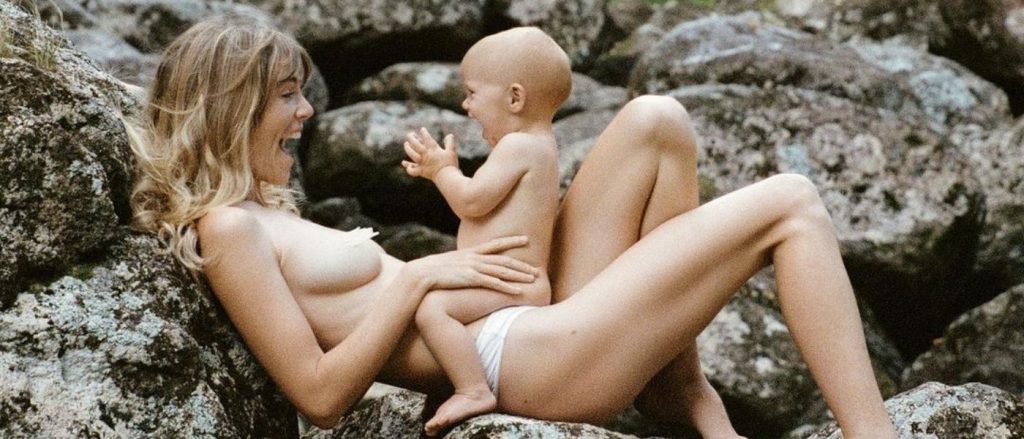 What made you start Bluem?

I was newly pregnant, my partner had just been run over by a boat, and the current industry I was working in did not support my wishes to be able to be a priority caregiver for my expected daughter. I knew I had to come up with something sustainable (in every way) quick.

After a colourful career as an international model since my teens as well as just being a member of the human race, I have always been passionate about empowering women and pulling apart the stereotypes of beauty. Natural skincare just made sense.

Do you have a morning routine? If so what is it you do to set yourself up for the day ahead?

Morning routines are cut pretty short in a house with a toddler. These days I'm grateful to take a moment, a deep breathe and ensure I'm nurturing myself through the use of Bluem. If I ever forget, the directions on the back of the bottle are there to remind me how important it is to love myself first. We're all about rituals, not routines.

What's the biggest barrier you've found to succeeding as a socially conscious business?
I really haven't faced many barriers, it's all been a very natural succession of trusting in divine timing, doing the right thing and the universe leads us to where we need to be. Although if I did have to say one – Overcoming the stigma that if you're doing something good then it should be free. I've never understood this about sustainability. If anything, we should be paying more for it because we are caring for the people and our planet in every step of the way.
Within the ethical fashion community, there's a big question that we ask which is 'who made my clothes?'. In the scope of Bluem, who made the things you sell? Can you tell us a bit about them?
I think this is so important and should be considered first and foremost. Knowing who you work with means you're investing into lives beyond your own and is essential for shopping ethically AND sustainably. The Kakadu Plum is wild-harvested from remote regions of WA, and the Finger Lime is grown locally in the Northern Rivers. We are very excited to be sharing more about how deeply considered Bluem is from seed to skin.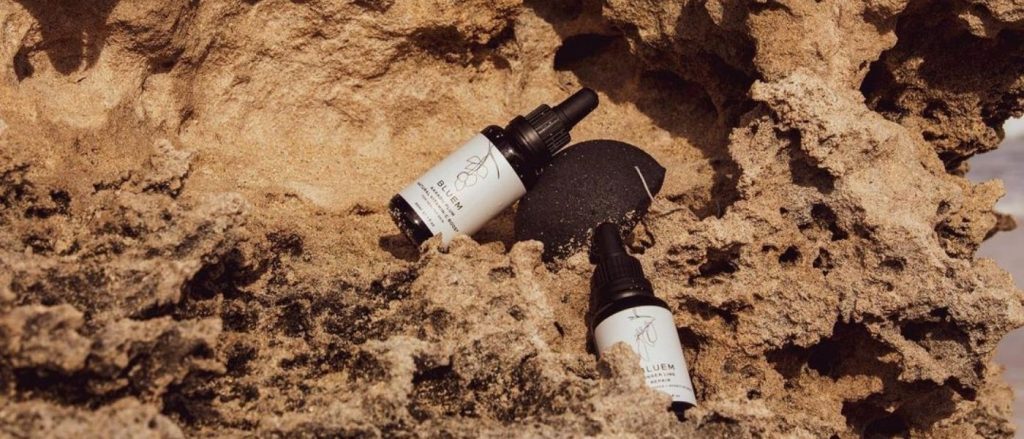 Why did you pick the ingredients you have chosen to work with?
Working with native plants means we are able to protect and invest into Australian ecology as well as. the people working with these plants. Australian natives require particular conditions to thrive, so it's our way of ensuring we're doing our part to keep things in balance and focusing on our own back yard.

Natives also mean: incredibly potent and powerful results, significantly less travel miles and easily being able to visit our ethical growers whenever we want.
Best piece of advice you have ever received?
What's meant for you, will always be for you.
What's next for you and Bluem?
We're looking forward to exploring more sustainable solutions for self love and creating a positive impact on the beauty industry.
One book and/or documentary everyone should read/watch? Why?
Captain fantastic, a romanticised story of alternative living and the beauty that awaits in the simple moments.
Are there any other Movers & Shakers out there in your world that you think people should know about?
I love the artist Rachael Sarra and the initiative 'Pay The Rent'.