Do you ever see brands promoting their products as vegan alternatives to leather, but all they offer on closer inspection is a purse made from plastic? It seems that even when we are trying to shop more ethically, more sustainably, and more environmentally friendly, there are constant plastic-ridden hurdles thrown in our way. Ahimsa Collective, however, is a bit of a game changer.
Ahimsa Collective has created a sustainable accessories label using dead stock and Pinatex to create a product that is both vegan and good for the environment. We've spoken about Pinatex before, but let's do it again. Just for funsies. It's basically a modern day trash to treasure love story: it's a vegan leather alternative made from the fibres of pineapple leaves, a material that is in abundance as a waste product in a pre-existing industry. How bloody groovy.
If, like us, you had no idea what 'Ahimsa' meant the first time you read it, let us fill you in. The Hindu word 'ahimsa' means "respect for all living things and avoidance of violence towards others." The second half of this brand's name, 'collective', signifies what the company is trying to achieve; it's a collective, it's a movement that is not exclusive to its three founders but extends to and includes all human beings. It includes us all.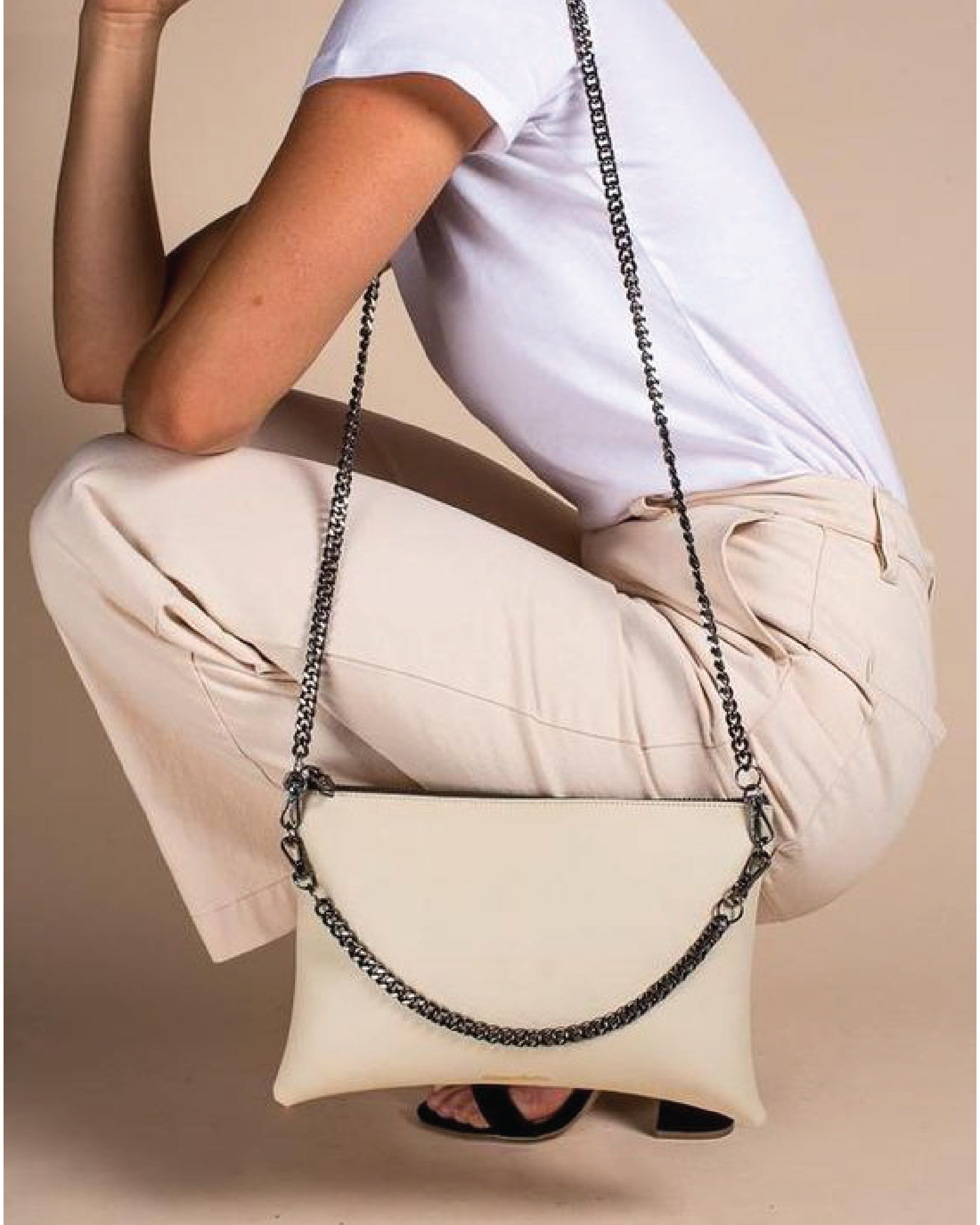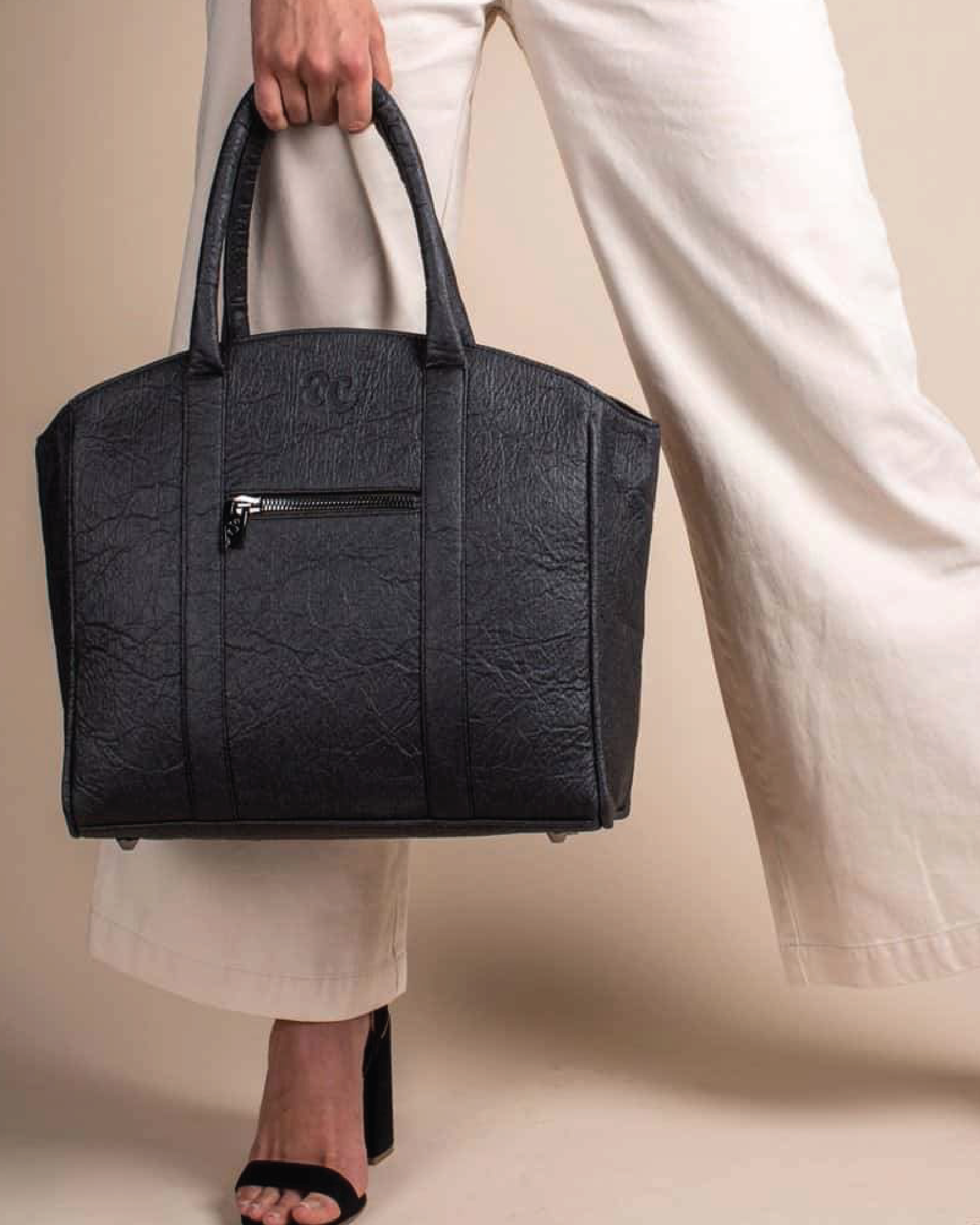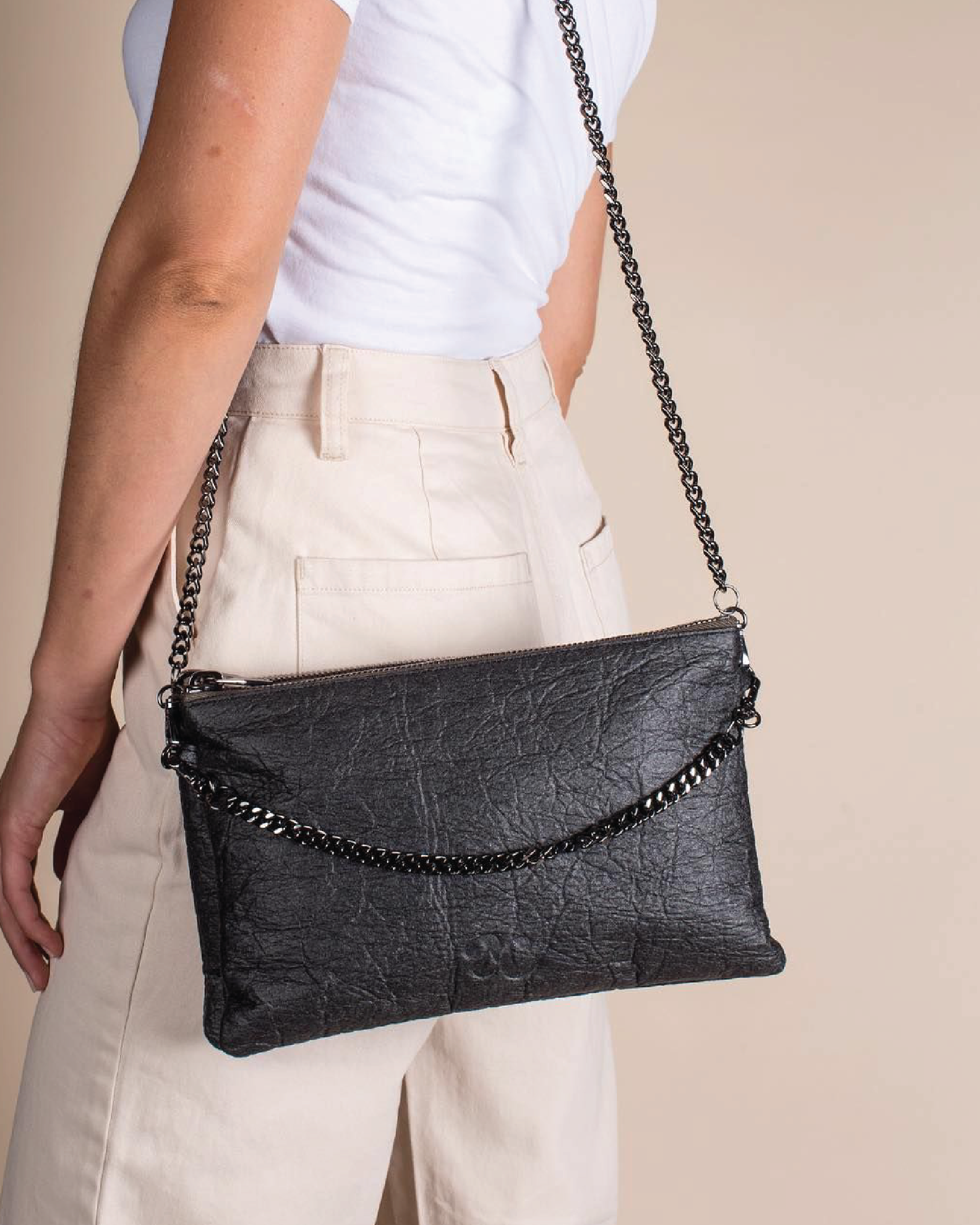 The Ahimsa website gives us a full overview of their processes, their materials, and their values as a company. Let's have a little looksee:
Our Sustainable Materials
As well as using Pinatex. Ahimsa also takes advantage of waste. Because they work with intention and awareness and do not want to add to an already waste-filled system, they incorporate dead stock into their bags. They also work with OEKO-TEX, a FSC (Forest Stewardship Council) Certified company, to produce their Washable Paper products. Even their packaging process follows their no-waste ethos: the boxes they use are 100% recycled and Australian made and are printed using soy-based inks.
The New Ethical
In following with the meaning and intention behind the name, Ahimsa Collective treats the earth and all of its inhabitants with courtesy and respect, and incorporates absolutely no suffering into its supply chain. As well as creating vegan handbags, Ahimsa have vowed to only with certified ethical and sustainable suppliers and, wherever they can, will keep the production local. They also produced their Ban the Bag 100% cotton bags in partnership with AS Colour, a company also ethically making kickass products.
Social Responsibility
"We [the people behind Ahimsa Collective] acknowledge that we are beyond fortunate to live in such a beautiful part of the world, and there are people and businesses behind that beauty who allow us to enjoy it in our daily lives." This mentality is why Ahimsa Collective also donates $5 from every sale to a local Australian charity and works closely with them to understand how the money is being impactful and used positively.
So, there you have it. This company is doing some pretty epic things. Aside from acting on all of their core values, they honestly just make some really beautiful, practical, long-lasting products. We may or may not be a little bit obsessed.
Want to know where Ahimsa Collective sits and what they're working on in terms of these 5 values? Hover over these values to find out.

Eco Friendly
We created Ahimsa Collective to prove that eco and luxury can co-exist. Each collection is produced with a long-lasting sustainable vision. We produce our products from innovative materials such as Pinatex, sustainably forested washable paper, and Ecoprene.

Fair
In the first 4 months of working with our new offshore manufacturer, we visited them twice to ensure the working conditions were to the high Ahimsa standards that we hold. We will continue to visit this factory at least twice a year to ensure these standards continue.

Minimal Waste
In the past we introduced systems to collect cut offs and we are still holding onto them now until we have a fully functioning recycling programme in place. Our current manufacturer is very value aligned and recognises there is no benefit in waste, so as far as possible ensures waste-less pattern making.

Give Back
We donate $5 from every sale to an Australian charity that is doing good for the planet. Currently we are donating to Ghostnets Australia.

Traceability
Of course there limitation with our deadstock. We source this from warehouses that come with no certificate of origin. Our key intention here is to prevent it from entering landfill. The majority of our materials are made from waste, so tracing this supply chain is definitely tricky as most of our materials are not made from virgin resources.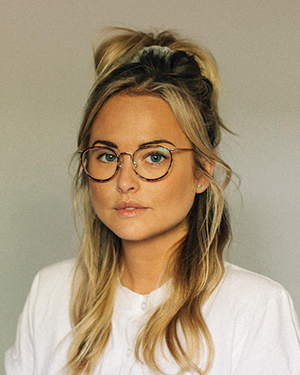 "For us, if you care about the animals then you therefore care about the planet. If you care about the planet then why are we doing things to degrade it".