We have a confession to make. It wasn't just the fact that milo+nicki is a completely cruelty-free womenswear label that attracted us to them, or that their designs and fabrics put ethicality at the forefront, or that empowering women is why they do what they do. We may have gotten a little too excited when we found out that one half of the milo+nicki duo is a man's—or rather, woman's—best friend.
milo+nicki is a company straight out of Austin, Texas, and was born after a driven woman named Nicki adopted a lab she called Milo. They had a few stumbles with health and in life but have always been there to pick each other up, and this love between the two can be felt and seen in the vibrancy of the milo+nicki collections. The garments are made to last and do not compromise on people or the planet in their production process, and it is this duty to environmental and social responsibility that puts this brand firmly in the ethical and sustainable sphere.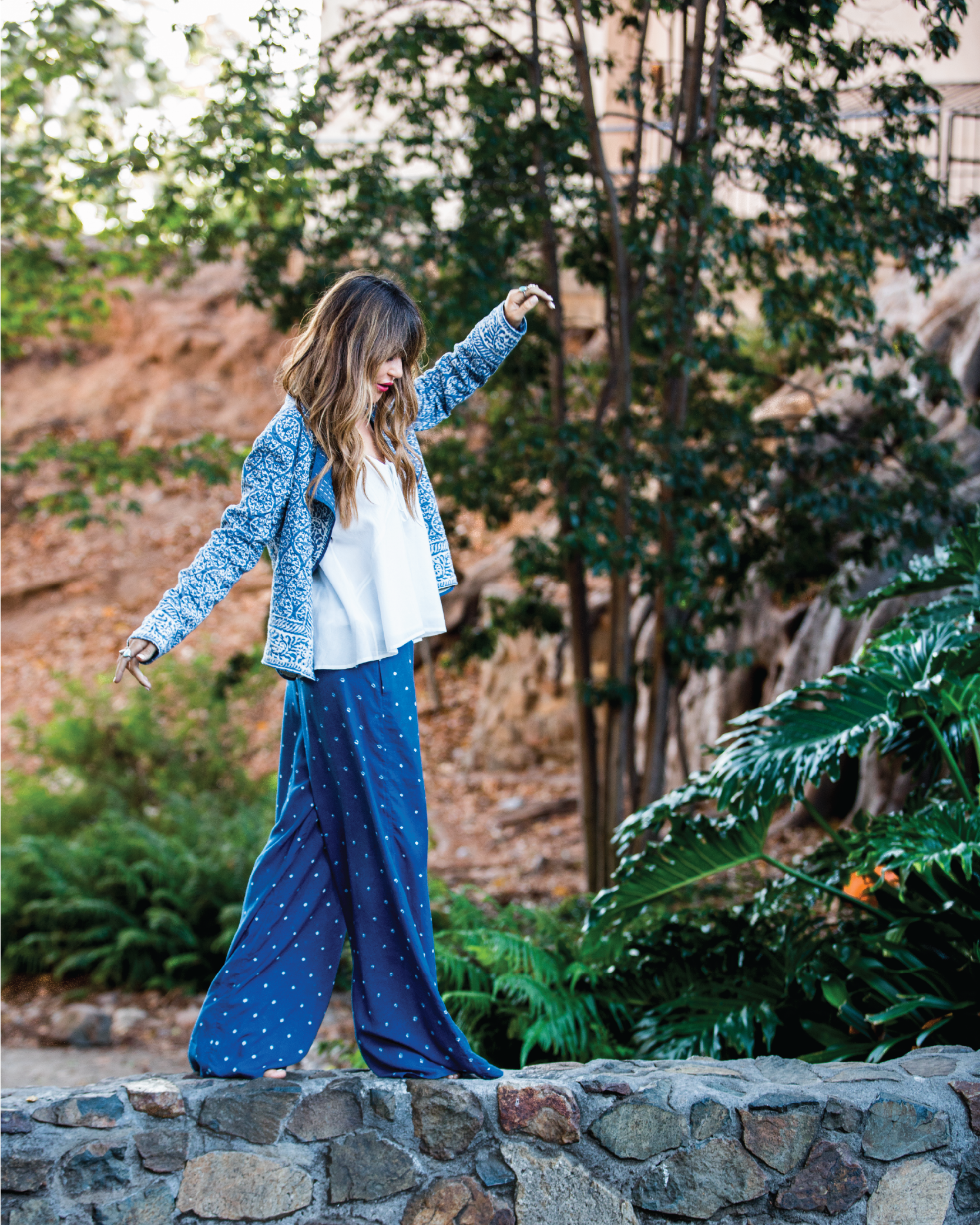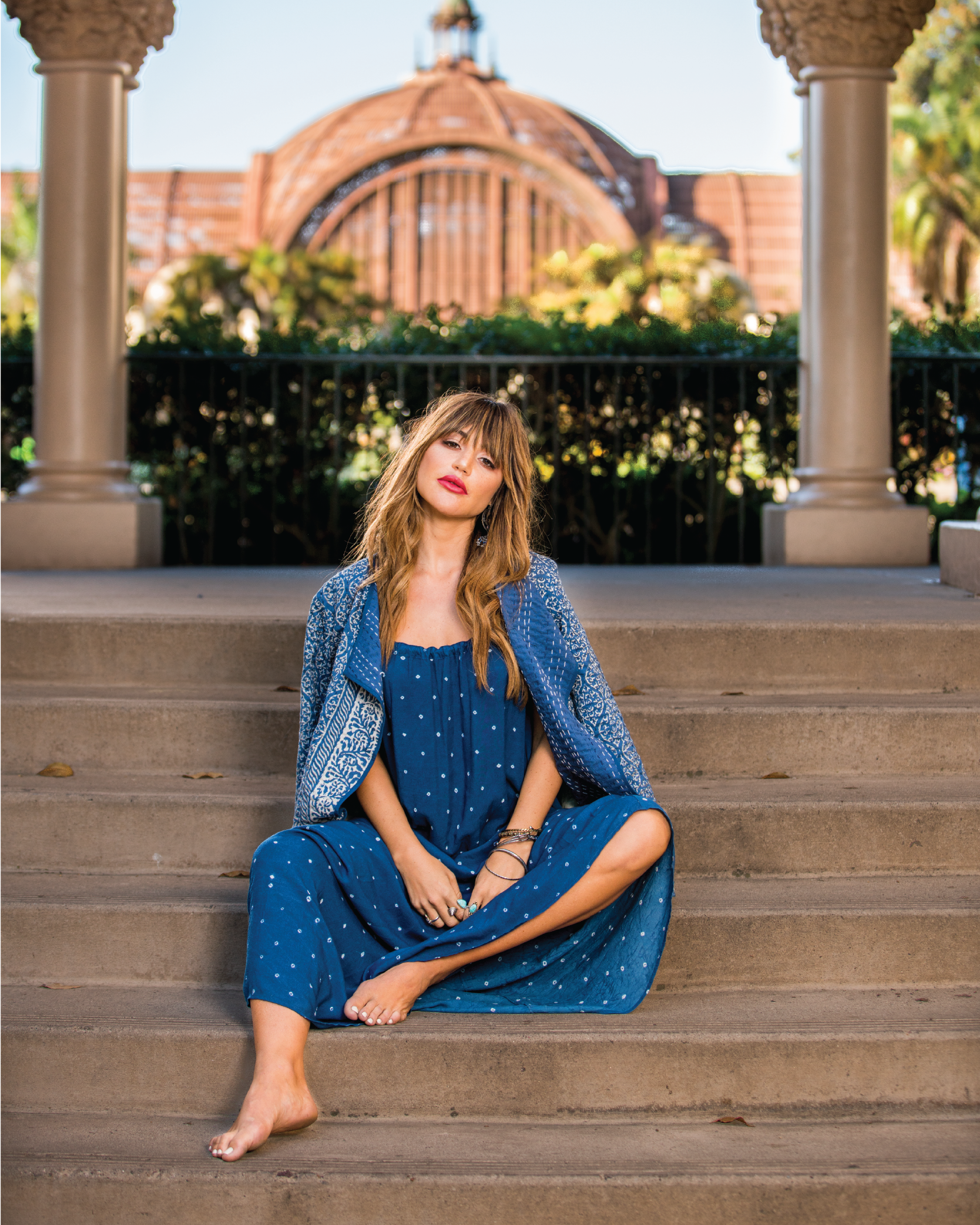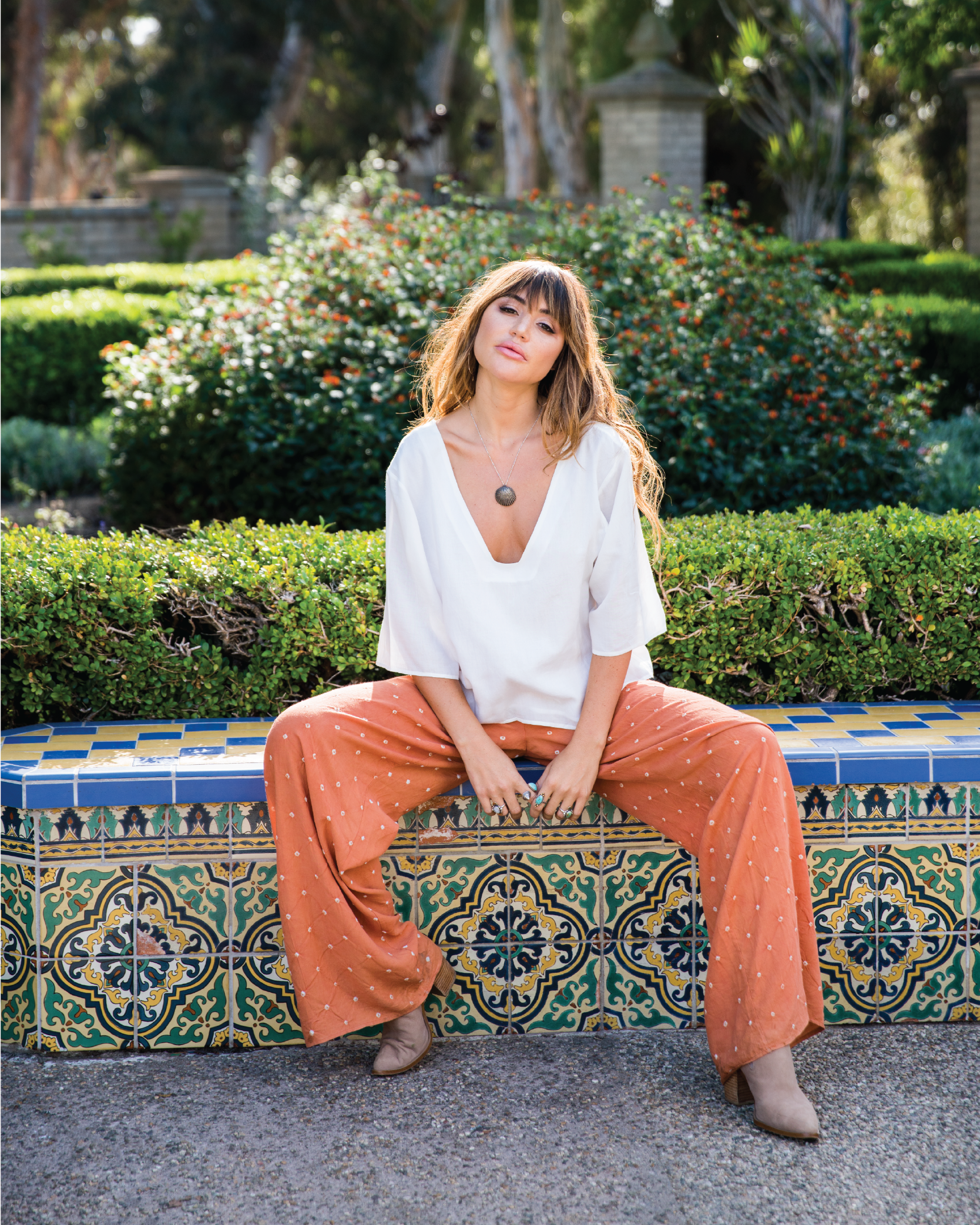 The milo+nicki collections both use a GOTS certified organic cotton blend fabric, and are cruelty-free and biodegradable. The Rocks Collection is made from a certified silk that is thermo-regulating, hand dyed with plant-based indigo, and screen-printed with phthalate and formaldehyde free dyes (go check out our Paint Nail Lacquer feature to see just how naughty these toxins are). The Bandhani Collection is hand-tied, also hand-dyed with plant-based indigo, and made of banana fiber fabric. Talk about not wasting food.
Because of the strong Indian and Zambian roots that provide the main source of inspiration for milo+nicki's garments, it is no surprise that the fabric used for their collections is hand-woven in India. Its authenticity, sustainability metrics, and fair trade measures are ensured by certification from the distributor. Even the packaging of the clothing is 100% recyclable or recycled, biodegradable, and environmentally friendly, but really, could we expect any less from this incredible brand?
milo+nicki is a company that not only helps their customers to look good, but they also do good to feel good. The transparency they demonstrate through every part of their sourcing and creating process is refreshing, and the research that has gone into finding the best solutions to the "easy to bypass" issues has ultimately encompassed every aspect of the brand. Name a more iconic duo than milo+nicki. We'll wait.
Want to know where Milo + Nicki sits and what they're working on in terms of these 5 values? Hover over these values to find out.

Eco Friendly
All our packaging and materials are plastic free. All our marketing materials is sourced credibly and created responsibly from 100% post-consumer recycled fiber that is 100% biodegradable, chlorine free, Ancient Forest Friendly, FSC and Green-e certified, and made in the USA.

Fair
We weave our own fabric from banana waste, which is the stalk and stem of the banana tree once the fruit is pulled. Due to the labor intensive process, we only produce in small-batches and limited quantities. We work with the same group of 5-7 women to weave, hand-tie, and hand-dye all our fabric in India.

Give Back
We do giveback for our Be You tees, and hope to do more as we grow.

Traceability
This is very important to me personally and as a brand. Traceability and transparency are at the forefront, and I pride myself on being able to provide both when it comes to milo+nicki. There are limitations when it comes to an international supply chain which requires some aspect of trust and honesty in your team. I am hoping that I can become more hands-on with our team in India and make more visits throughout a single year.

Minimal Waste
I do value minimal waste, and I do take all our scrap fabric and notions post-production to create new products including our headband, and tassel earrings. These are all handmade by me, and I hope to expand in becoming even closer to zero-waste.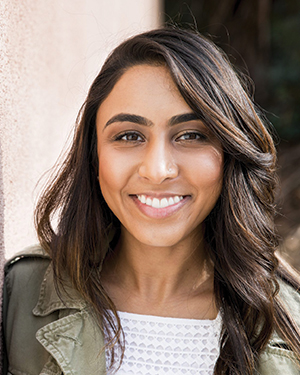 "I want our pieces to be more than just another garment in your wardrobe. I want it to be a part of your story and hold stories that can be shared with generations to come".