There's no better way of adding a little something to an outfit than reaching for a bottle of nail polish, but what we don't often think about is if the nail polish is sustainably and ethically made, or if the coloured liquid follows the Breathable, 10 Free formula. Formaldehyde, Tosylamide Formaldehyde Resin & Ethyl Tosylamide, Toluene, Dibutyl Phthalate, Xylene, Triphenyl Phosphate, Camphor, Animal derived ingredients, Benzophenone-1 & Styrene acrylates are the toxins found in nail polish; toxins that can be absorbed through our skin or our mouths and then, ultimately, make their way into our bloodstream.
If (like us) you had never heard of these chemicals before, we've got the low-down on some of them for you:
DPB (Dibutyl Phthalate) contains phthalates. In both Europe and the United States, phthalates are listed as suspected endocrine disruptors, meaning they interfere with normal hormone function. As a result, it can affect fertility, cause health issues such as liver and kidney failure in young children, and can also cause developmental defects in unborn children.
Toluene is a chemical solvent that is present in paints, varnishes, glues, tar and polishes. It can cause irritation to the eyes, nose and throats, and in moderate to large doses can impact the nervous system, immune system, lungs and organs.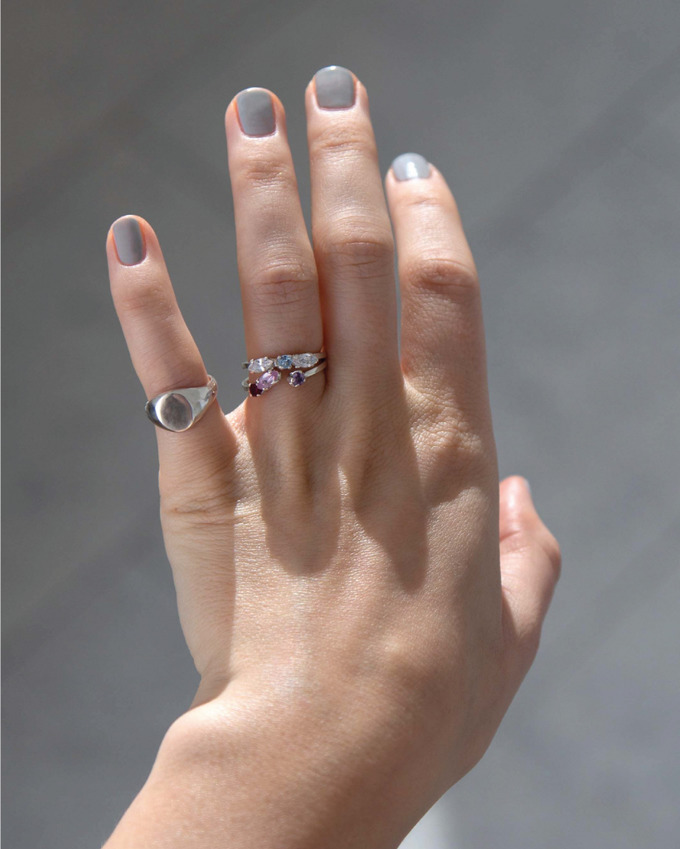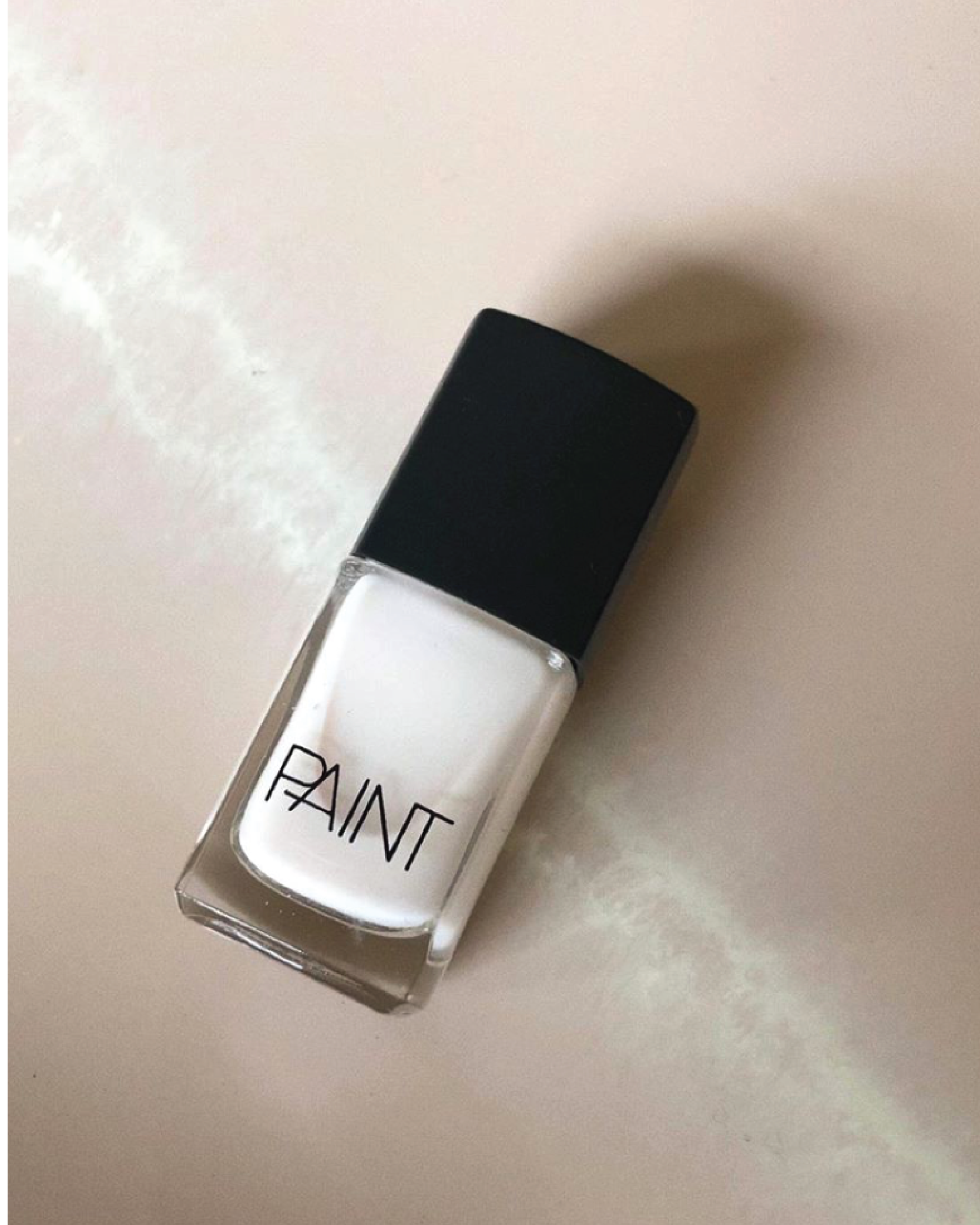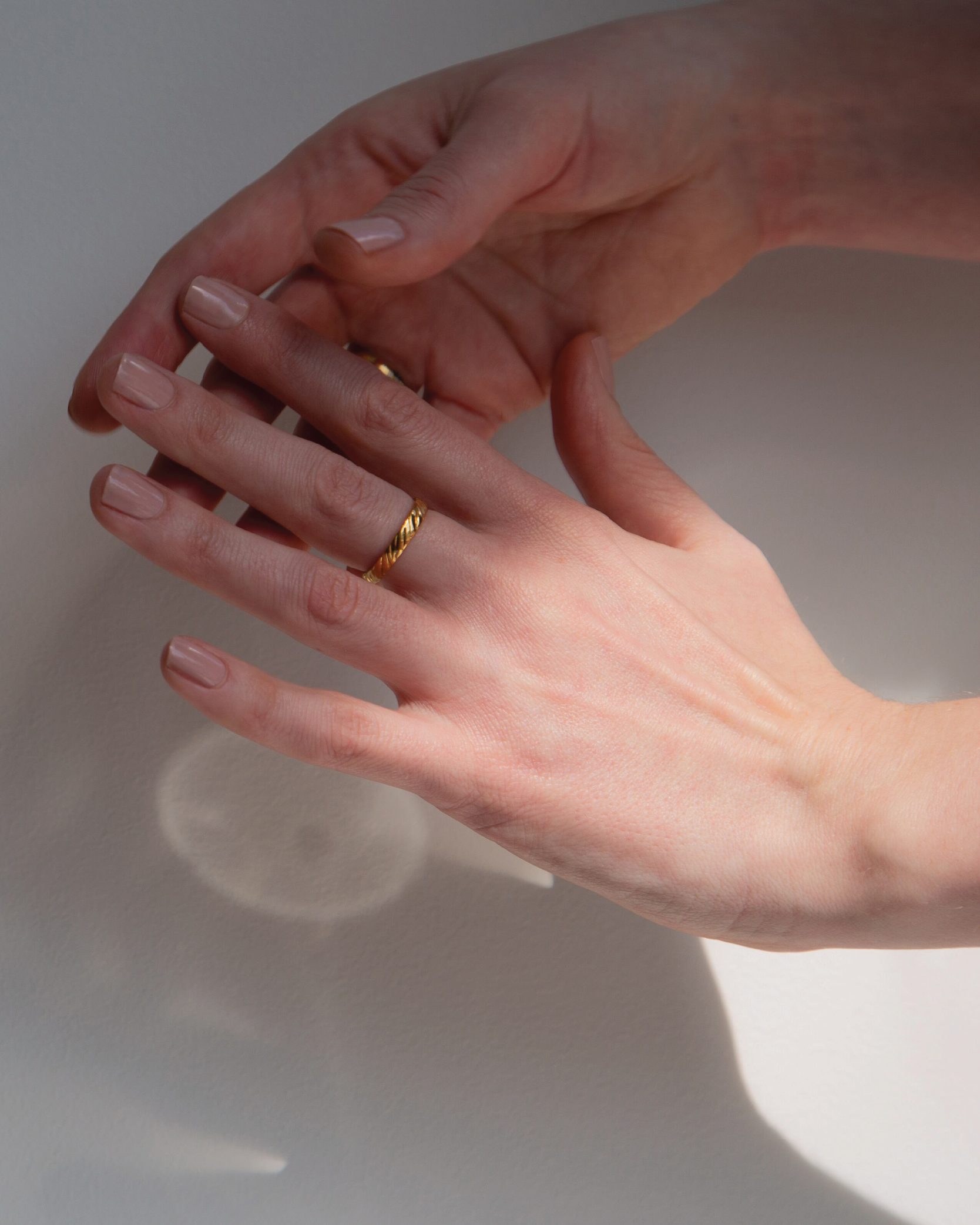 Formaldehyde is a key component in embalming fluid used on corpses. It is also often used as a disinfectant, fungicide and germicide, and preservative research has suggested its properties are carcinogenic. It is also known to bring about watery, burning and/or itchy eyes, discomfort in the throat, headaches and tiredness, and can also lead to dermatitis and asthma.
Camphor is a plasticiser that is used to give nail polish that glossy finish we all love so much, and this toxin is what we can associate with the sharp smell of nail polish. Because it can result in yellow and brittle nails, as well as liver and neurotoxicity, it has been banned in Canada.
Ethyl Tosylamide is another plasticiser that is used to make nail polish dry faster. It's been banned in the EU for fear of increasing antibiotic resistance.
Xylene is what keeps nail polish from drying out and becoming sticky. It's been labelled as an allergen, irritant and central nervous system depressant.
Okay, so now you know why these toxins are very naughty, we want to tell you about a nail polish that is very, very nice. Paint Nail Lacquer is a nail polish that is ethically made, cruelty-free, and 100% free of those ten nasty toxins. Paint's polishes are also super affordable, completely vegan, and just absolutely fabulous. As the brainchild of an Australian Interior Designer, the Paint collection began with just twelve of the most on-trend colours, and continues to follow this minimal concept with the range consisting only of the new season's must-have colours.
What started from a woman's love of colour has blossomed into a nail polish range that is clean, minimalist and classic, making Paint a product that you definitely need to get your hands on—and get onto your hands as well.
Want to know where Paint Nail Lacquer sits and what they're working on in terms of these 5 values? Hover over these values to find out.

Eco Friendly
All of our postage packaging is plastic free. Our postage packaging is made from recycled cardboard that can be recycled again and our mailers are compostable/fully biodegradable. Our stickers are printed on recycled plastic free paper with vegetable based inks.

Fair
Our products are made by an Australian manufacturer and the business is family owned and run. In the early days, Amy would visit the manufacturer frequently to ensure the their values aligned with PAINT's. The factory meets Australian fair work guidelines.

Minimal Waste
We order our products on an "as needed" basis. This means we don't end up with out of date stock, which would have to be destroyed. Our packaging is simple: the boxes are designed to fit our bottles which reduces the amount of filler needed.

Give Back
We have one existing charity scheme with Black Dog Institute, where $1 from every sale from the product Black Dog goes directly to supporting them. We have also just established a new relationship with Plastic Oceans and $1 from every sale from the product Sea Queen will go directly to supporting them.

Traceability
This was something that had to be done in the early days to obtain Made in Australia and Choose Cruelty free accreditation!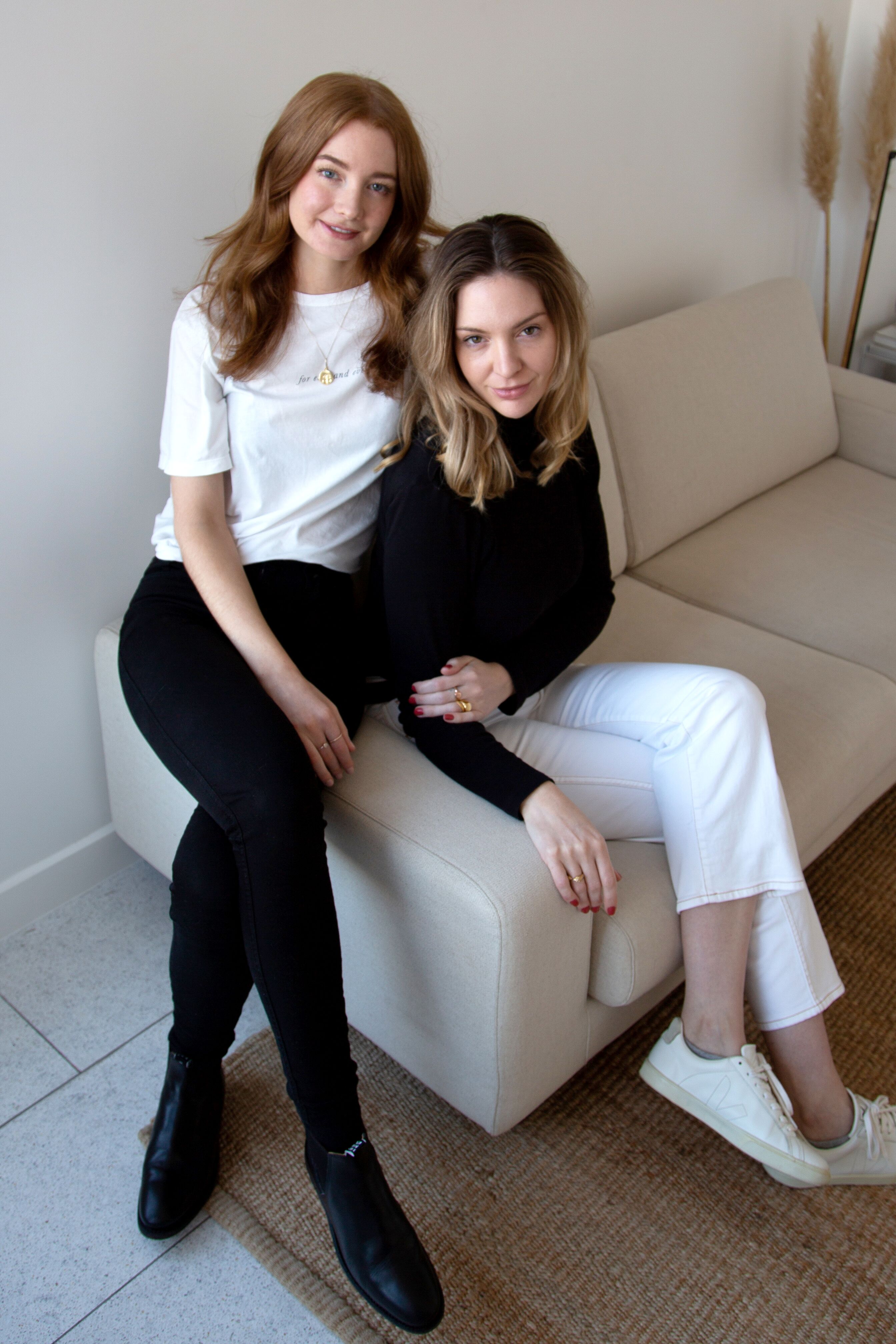 "Paint is a creative platform for me to express myself. It brings me so much joy and satisfaction to continually grow and evolve my brand. I love being able to create a design aesthetic tailed to my personal style and sharing this with my customers and collaborating with other creatives".