Wire-free.
Oh yeah.
Comfortable and affordable.
Keep it coming.
Compostable.
Ding ding ding!
As the name suggests, The Very Good Bra has very good bras. And very good undies. And very good sleepwear. And just basically very good everything you need for a good (and ethical) night's sleep.
Starting as a Kickstarter, The Very Good Bra now crafts eco-friendly bras for all shapes and sizes, as well as some beautiful sleep and loungewear. Having originally started a brand focusing on wire-free, natural bras in proper cup sizes (we know, it seems too good to be true, right?), Steph, the glorious founder, set about crafting the world's first zero-waste bra, and this is now a reality. You go, girlfriend!
In her own words, Steph is "OBSESSED with leaving no post-consumer waste", so The Very Good Bra's processes and products are completely and totally waste and toxin free, which is also why they run pre-sales. Pre-sales are perfect for gauging appropriate stock quantities and demand—especially in The Very Good Bra's case as there are multitudes of different boob-age sizes out there—and this waste-free commitment is what makes The Very Good Bra that little bit more wonderful.
Location
Sydney, Australia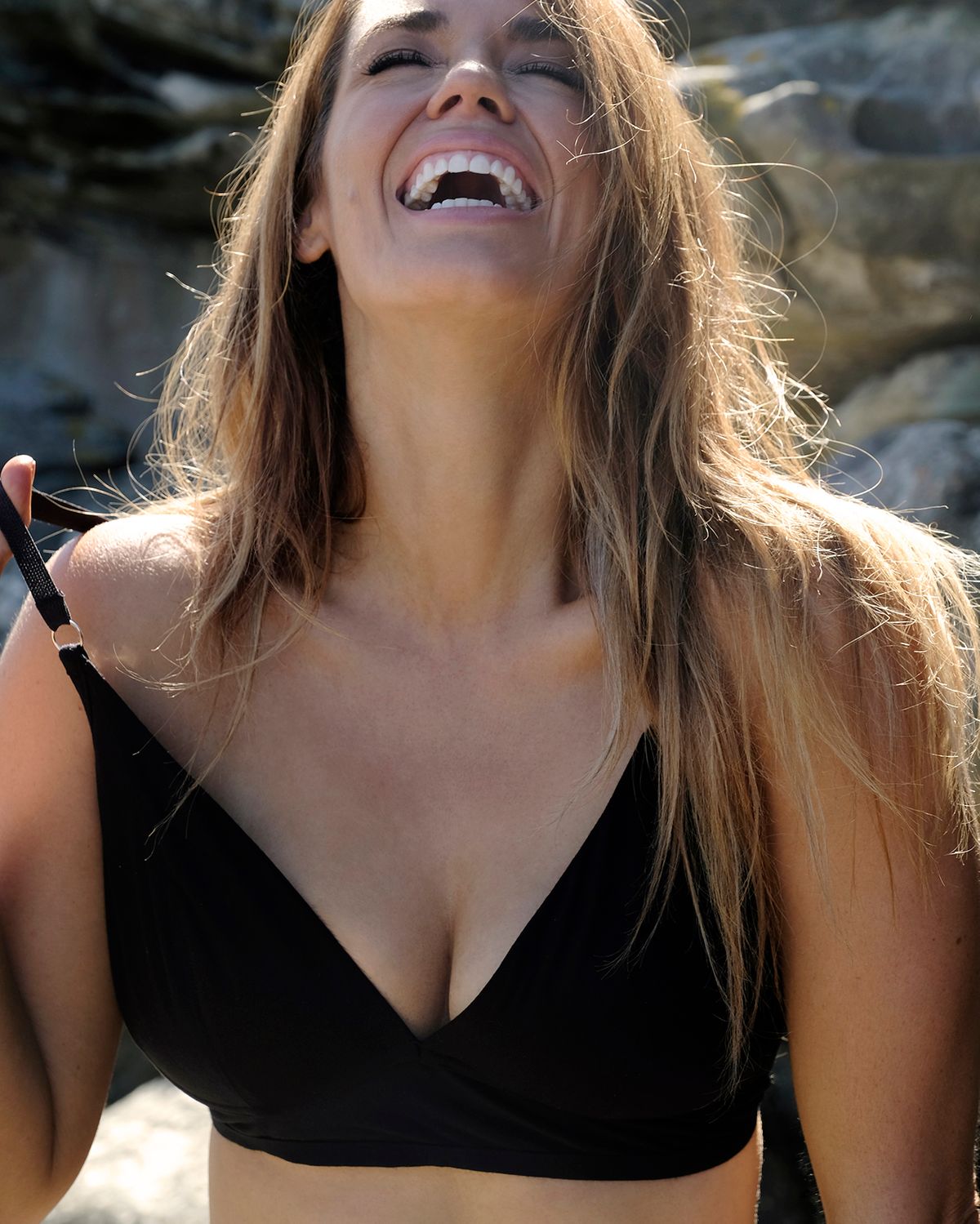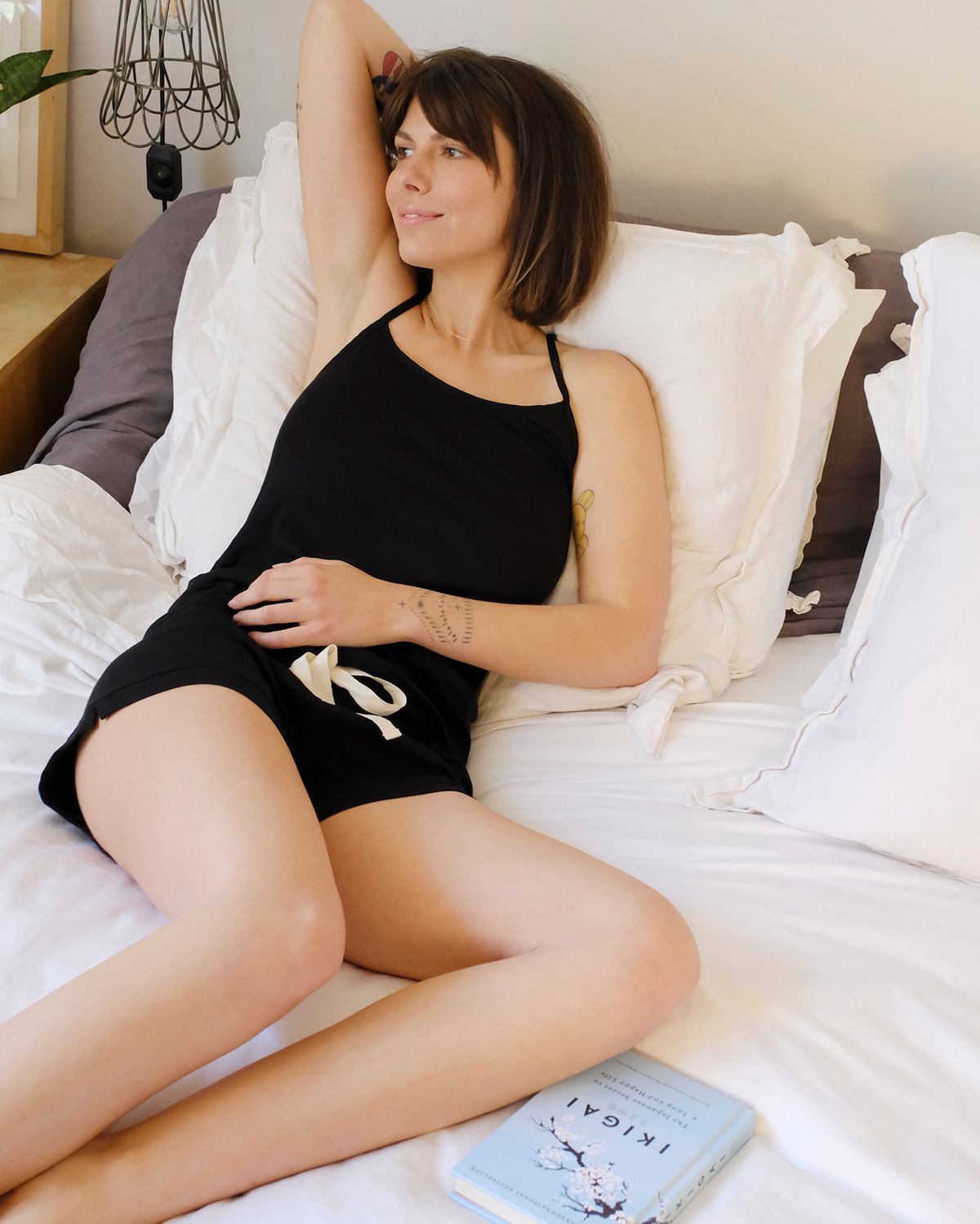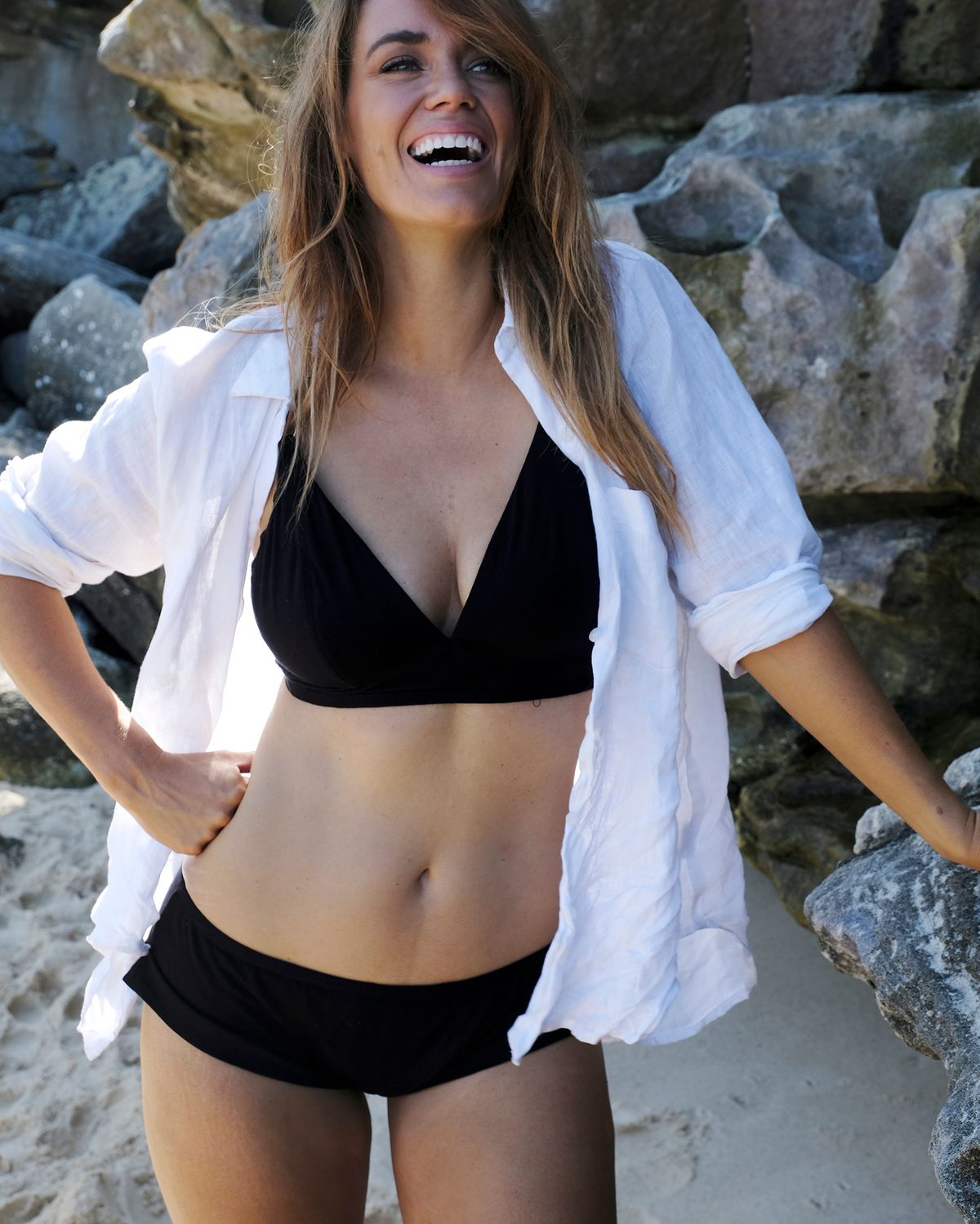 From the fabric to the thread, the labelling and the accessories, The Very Good Bra bras are made from natural components, meaning that you will not only sleep well but will sleep well knowing your garments will never do any harm to the environment. The bras are so eco-friendly, in fact, that earlier this year one of their bras was eaten—yep, completely chowed through and gone—within 8 eight weeks at a worm farm. How kind-of-gross-but-totally-cool is that?!
Your very own very good bra will arrive at your doorstep (completely carbon-neutrally, may we add), wrapped in recyclable tissue and placed lovingly inside a compostable mailer. Oh, and if you're thinking "I swear I've seen this company on The Project before", you're absolutely right! After this TV mention and a successful 30 day crowdfund, The Very Good Bra got cracking on creating a Vintage Peach version of their, well, very good bra.
So, as well as being able to choose between black or peach, The Very Good Bra's selection of innovative (and comfortable!) products will not only keep everything you need supported, supported, but when their time has run out, they can also support the growth of your garden and the little critters that call it home. Did someone say sustainability?
Want to know where The Very Good Bra sits and what they're working on in terms of these 5 values? Hover over these values to find out.

Eco Friendly
All the materials in our products are 100% botanically sourced, and botanically circular - designed to break down at end of life in a worm farm, compost, or just in soil. Our packaging is recyclable and our mailers 100% compostable and sent via Sendle, Australia's first carbon-neutral courier.

Fair
I work with a family owned factory in China for lingerie, that I have worked with for over 5 years. I know and trust them, but they are too small to have accreditations which are costly for a small factory. As my business grows I will have the opportunity to move to larger factories that can afford these accreditations. Lingerie is very technical and specialised and right now I have to get the product absolutely right, so China it is. I have visited the factory and I am always in touch about wages. Thankfully government legislation in China now requires employers to pay into pensions, and benefits, which increases cost every year but I am happy for that. I make my sleepwear and basics at a Sydney factory that I visit often and that is used by many premium Sydney brands.

Minimal Waste
My products are zero-post production waste, it is at the very heart of everything I do. It's hard to find a composting facility in China or Hong Kong for all my production cut-offs (which are fully compostable) but I am looking! I know my factory turns off aircon and heat for a few hours every day to keep energy usage down, whilst also ensuring staff are comfortable.

Give Back
At this point we don't yet make a profit but the aim is to offer alternatives to customers in oceans, forests, and women's support when that day comes.

Traceability
My suppliers can trace their supply chains. My Tencel is Lenzing and my sewing thread Cradle 2 Cradle, both very transparent in their processes. I can provide certifications and GOTs for all my materials via my suppliers. You can never be 100% unless you are there watching the eucalyptus trees grow that will end up in your Tencel, which means choosing suppliers I can trust. I won't buy materials where I can't get certifications. Working with Germany and the Netherlands in particular, they are sustainability powerhouses and so much more advanced than us which gives reassurance. I'm often offered 'organic' materials from China but because my volumes are so small, they 'can't give certification' and so although they can be significantly cheaper, I don't buy them.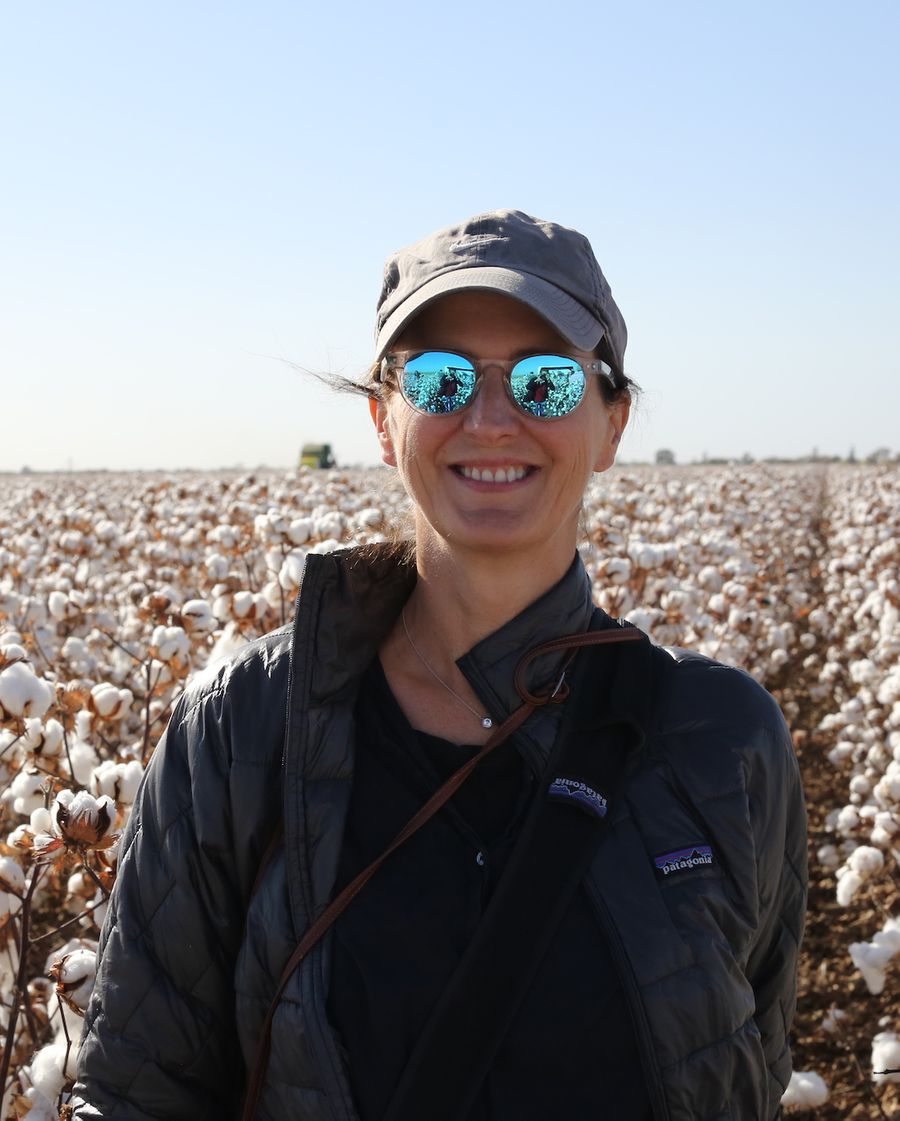 "Trump had just been elected and women in the US were marching and burning their bras. At the same time, the poor in New Delhi were dying from the pollution originating from burning toxic rubbish to keep warm. I decided there and then that a bra had to be designed with its end in sight, a bra so safe that it could be burned, or buried in the garden at end of life, with no impact on the natural world. The bra needed to be botanically circular".