Brittanie Dreghorn on balance, backing yourself, and Britt's List.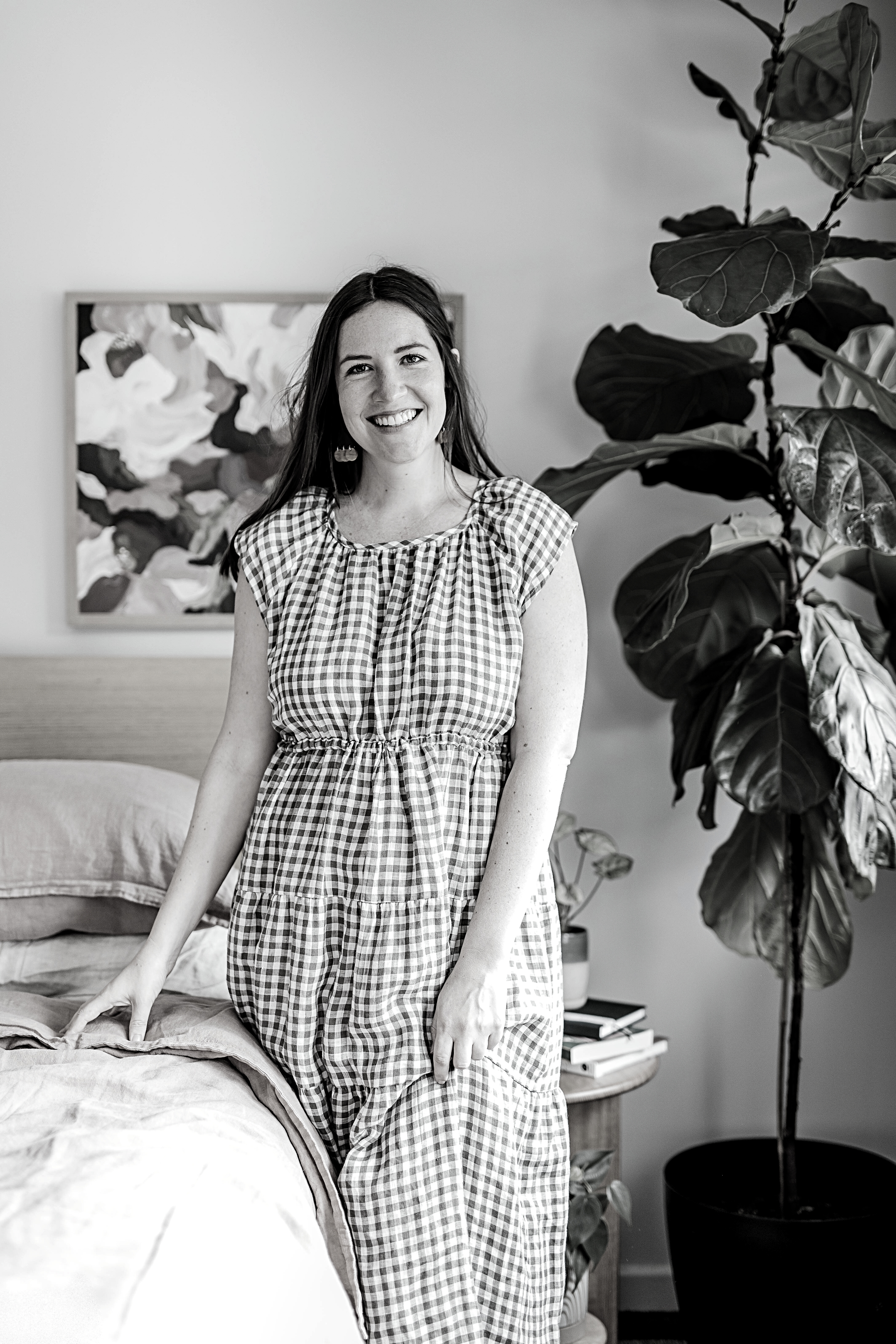 Brittanie Dreghorn is a force to be reckoned with in the ethical and sustainable sphere. Not only is she the co-founder of a content marketing agency, but she is also the founder and editor of Britt's List, an online publication shedding some light on the Australian ethical fashion industry. She is, however, also just a Brisbane gal trying to make a lasting and positive difference, and we are 100% here for it.
Can you please tell us a bit about yourself?
Hi! I'm Britt. I'm 28. I live in Brisbane but am from up north (Mackay) and have been here for about 8 years. I'm passionate about women and equality and drawn to the fashion industry through sustainability and ethical issues.
What does a normal day look like for you?
I run a marketing agency and online publication so a work day looks like 6am wake up, walk around the park near my house, commute to office (3-4 days) and juggle emails, meetings and article writing for 8 hours. By the time I get home it's cooking and then probably a bit more time to work on Britt's List. I also love reading – whether it's the latest issue or Peppermint or my Well Read subscription and try to journal every night. Weekends are a lot slower, thankfully.
You started Britt's List in 2017 to raise awareness of the issues in the fashion industry. Was there a specific moment that inspired you to start the platform?
I wanted to do something like Britt's List for a long time but I didn't just want to add to the noise. In the end, after watching River Blue and feeling really overwhelmed, I decided to just get started. It's taken four years but the site now attracts over 50,000 page views every month, so I'm glad I did start!
What area of ethical and sustainable fashion inspires and motivates you the most?
Definitely the ethics/the people who make our clothes. It's estimated that 80% of the people who make our clothes are women, so empowering these people is a huge opportunity. Unfortunately, at the current standard of production and with a lot of brands not paying a living wage, we're keeping women in poverty.
You also run a content agency and regularly contribute to the sustainable fashion community through events and even walking tours. What advice do you give to those who want to pursue a career path like yours?
Just start. Even if you don't end up doing your own blog, at least you'll have a portfolio if you want to work for a similar publication (ie. Peppermint or even Ethical Made Easy!) I am not a super strong or talented writer but practice and persistence helps and just putting yourself out there. I don't believe in working yourself to death (I still only work 8 hours a day) but networking in the right circles is really helpful. Find allies. Find inspiration.
What is the best piece of advice you've ever received?
It was not necessarily said but work ethic was always really important in our family. I think I've carried that sense of "I can achieve anything if I just work towards it". It's worked for me anyway!
What do you wish you could tell your 18-year-old self?
The only thing holding you back is you. Believe in yourself. You have infinite potential.
If you want to get to know Britt a little better, visit her at Britt's List or @brittslist.