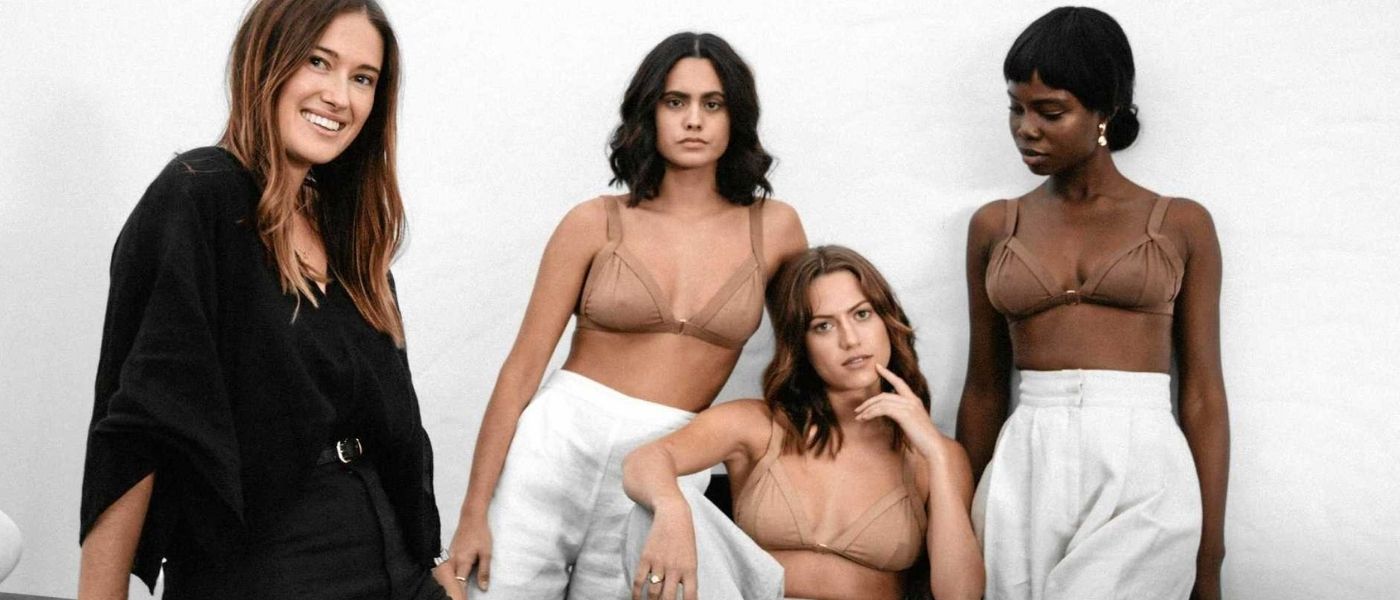 Caitlyn Overell of The Unseen Label on being seen within the ethical fashion industry.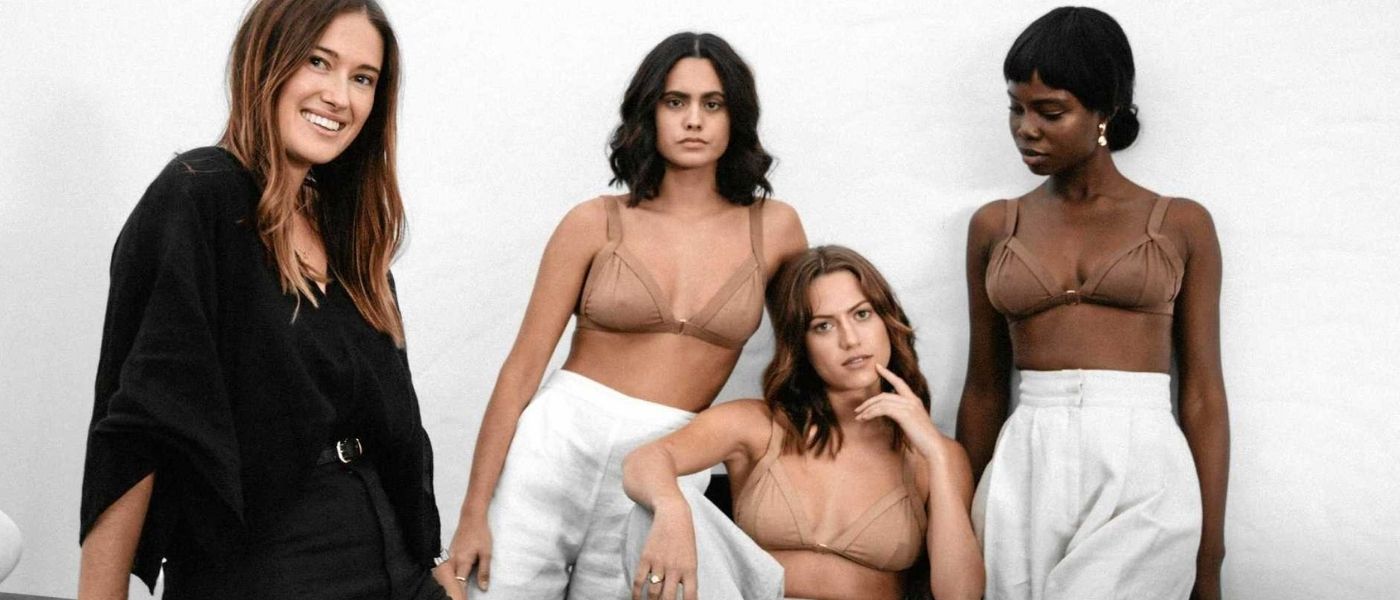 We know all too well about the lack of diversity in regards to the different colours available within the underwear industry. Caitlyn Overell saw this gap, and with The Unseen Label, she is well and truly filling it - and doing so ethically and sustainably at the same time.


We know all too well about the lack of diversity in regards to the different colours available within the underwear industry. Caitlyn Overell saw this gap, and with The Unseen Label, she is well and truly filling it – and doing so ethically and sustainably at the same time.


What made you start The Unseen Label?
I think a wave of disbelief got the better of me. I realised friends, family (and strangers) all shared similar frustrations with the options out there, especially for 'Nude' underwear. All with such different skin tones and yet, why was it ok for brands to sell 'Nude' underwear that excluded anyone with a skin tone that wasn't – beige? Huh?! There were less than a handful of brands seeking to rethink 'Nude' in the US, and they were mostly using synthetic fabrics that make no sense to wear in our nether regions. So The Unseen began to take form. My checklist was natural and breathable organic fibres that were really comfy and well fitting, and Nude underwear in a wide range of shades for all women.



Do you have a morning routine? If so what is it you do to set yourself up for the day ahead?
If you'd asked me 6 months ago I'd have told you of my morning meditation and coffee to follow, or my morning walk with my dog and podcast fix. But 6 months ago I became a mum, and launched the business, and so my life (and me) resemble none of the above now. I'm still finding my way as a new mum and business owner but these days if I've showered, made a smoothie, written my hit list for the day and my boy is smiling – I feel like I'm killing it!



What's the biggest barrier you've found to succeeding as a socially conscious business?
There's so many. To begin it was the investment needed to produce my fabric blend, and then dye this across a diverse range of skin tones. So I crowdfunded through pre-orders in 2019 so I could bring it to life, but in that time I watched Kim Kardashian launch her brand in the 'Nude' space and I remember feeling so uncomfortable. I had spent so much time, energy and investment trying to source and manufacture ethically, with rounds after rounds of lab dips to get the colour matches right, and I started to question whether The Unseen could really challenge this world of fast fashion, especially in the realm of underwear. But I shifted my focus away from those barriers and into what I felt most called to create and ultimately, what I value and believe is the right way to contribute in this world and so here we are. I think business brings endless challenges, so committing to business with a conscience does bring barriers but I believe the rewards, collectively, far outweigh the alternative.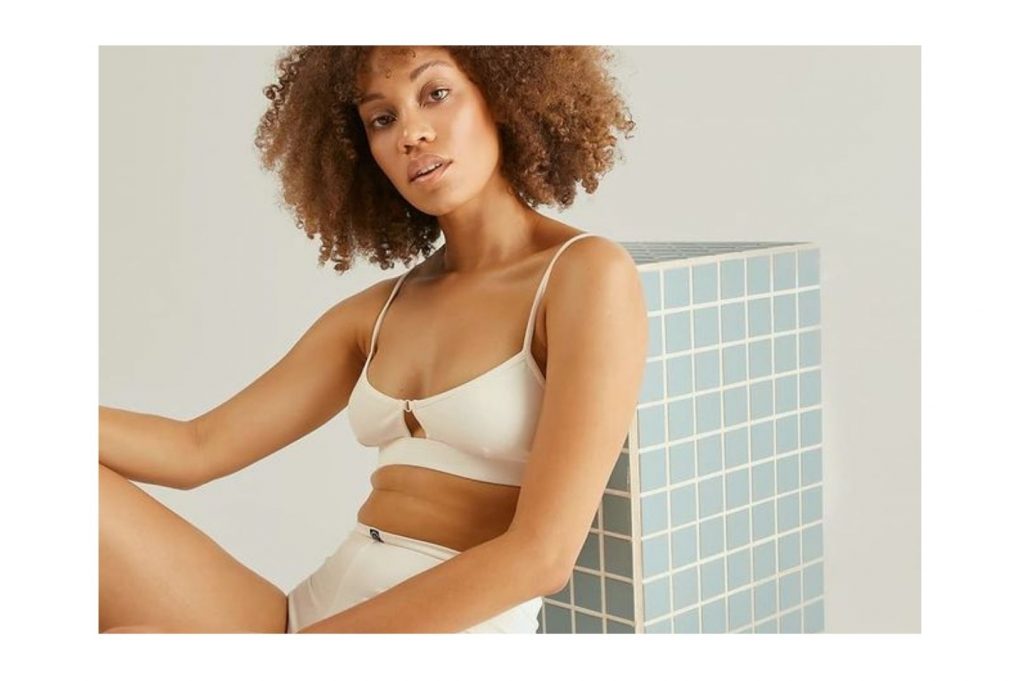 Within the ethical fashion community, there's a big question that we ask which is 'who made my clothes?'. In the scope of your The Unseen Label, who made the things you sell? Can you tell us a bit about them?


It is extremely important to me that we work with a team of people that fall in alignment with our values and ethics. I've been lucky to work with a small team of amazing women locally through the design, pattern making and grading phases, and then to partner with a small ethically run factory in the Guangdong Province of China to manufacture our underwear.
We have built a wonderful relationship with our production team in China who have continued to work with us to achieve our goals. Our factory has 75 female workers and 80 male, with the youngest worker currently 18 years of age and who are paid above award wages, along with overtime.

It was important to us that we worked with a factory who undergo voluntary BSCI third party audits as this rates and assesses the workplace to ensure social, environmental and safety standards are adhered to.



Why did you pick the fabrics you have chosen to work with?
When I set out to design our range of underwear, using natural fibres was a non-negotiable. It astounds me that synthetic underwear are so regularly worn by women when they're bacterial breeding grounds that are most often the cause of recurring yeast infections and UTIs. I questioned why we were buying them. They're lightweight, silky soft and give us that 'barely there' feel. So we needed a fabric that hit that mark, but was far more long lasting. We found our match with a lightweight blend of GOTS certified Organic cotton and bamboo. We've had such incredible feedback on this fabric because it's not only super breathable but it's buttery soft and holds its stretch beautifully. It's made to be lived in!
To blend the yarn, we work with a fabric mill in China that is certified by the international organic certification body ECOCERT and is an OCS and GOTS certified organic cotton fabric supplier. It guarantees socially responsible working conditions and environmentally friendly production that prohibits the use of toxic chemicals, pesticides and heavy metals from yarn through to colour dyeing.




Best piece of advice you have ever received?

What you focus on, expands. Change your thoughts and you will change your life.




What's next for you and The Unseen Label?
Lots on the horizon! We've got some exciting collaborations in store, we're working on new styles and Nudes, designs for cup sizes above DD and we're currently dabbing in some new fabrics and recycled trims. I also feel it's super important to commit time to learning more about new innovations in the fashion and sustainability space and working with mentors to set our sights on new goals and directions. But for me – I'm honestly just trying to take it one day at a time and navigate how to be the best mum I can be at the same time.



One book and/or documentary everyone should read/watch? Why?
Glennon Doyle's novel 'Untamed' and David Attenborough's 'A Life on Our Planet'.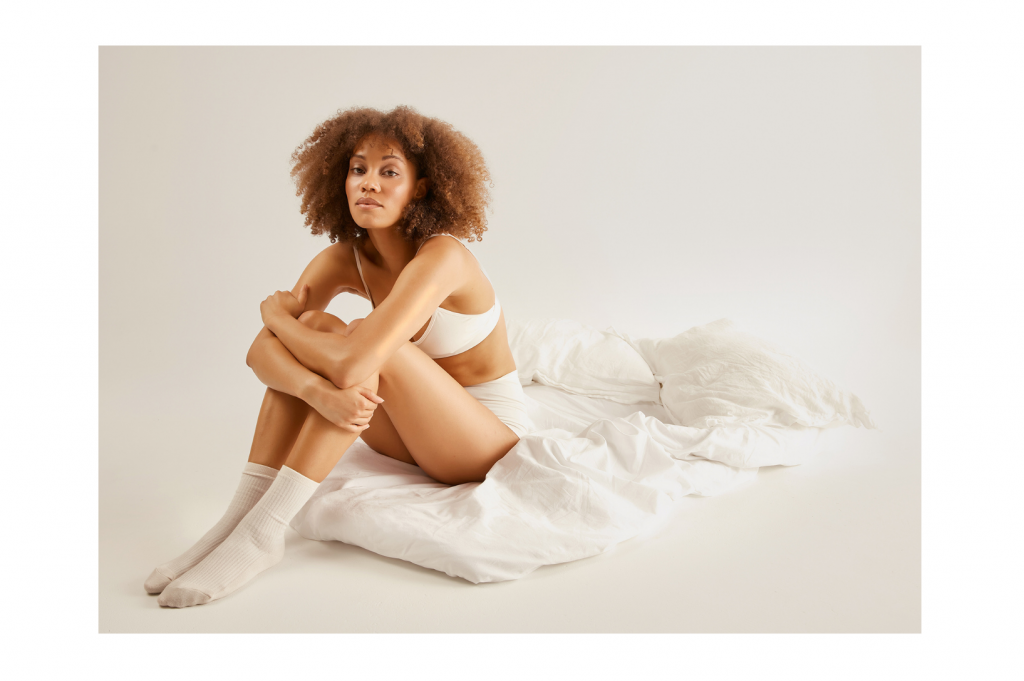 Are there any other Movers & Shakers out there in your world that you think people should know about?


Oh, there are too many incredible people and brands shaking up the fashion industry but I really love the work and cause of the women behind Worn for Good. They're finding their solution to the fashion industry's waste through supporting a circular economy, and giving back to charities at the same time. They're definitely fitting the mould of a mover & shaker!