Challenging the status quo in the footwear industry with Oscar Anselmi from Collective Canvas.
With a family history in the footwear industry that dates back four decades, Oscar Anselmi was destined to step into the world of shoes himself. Only this time he was going to do things a little differently by creating slow, simple, and transparent products that offered consumers a clear alternative to the status quo.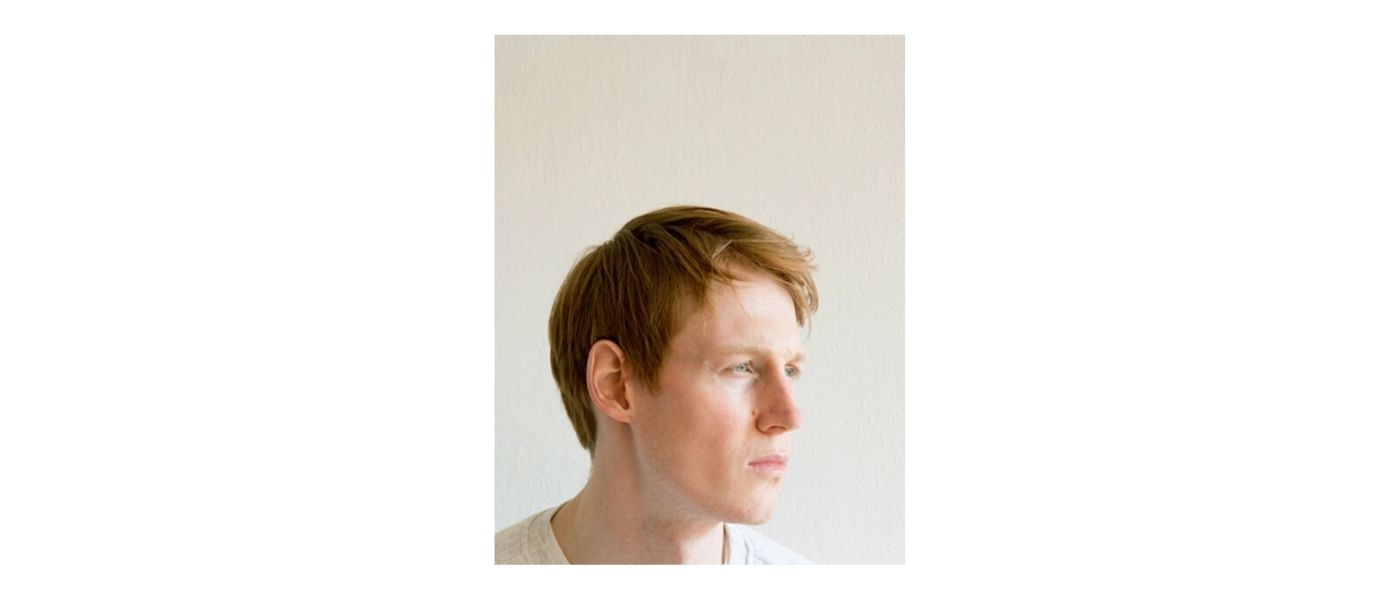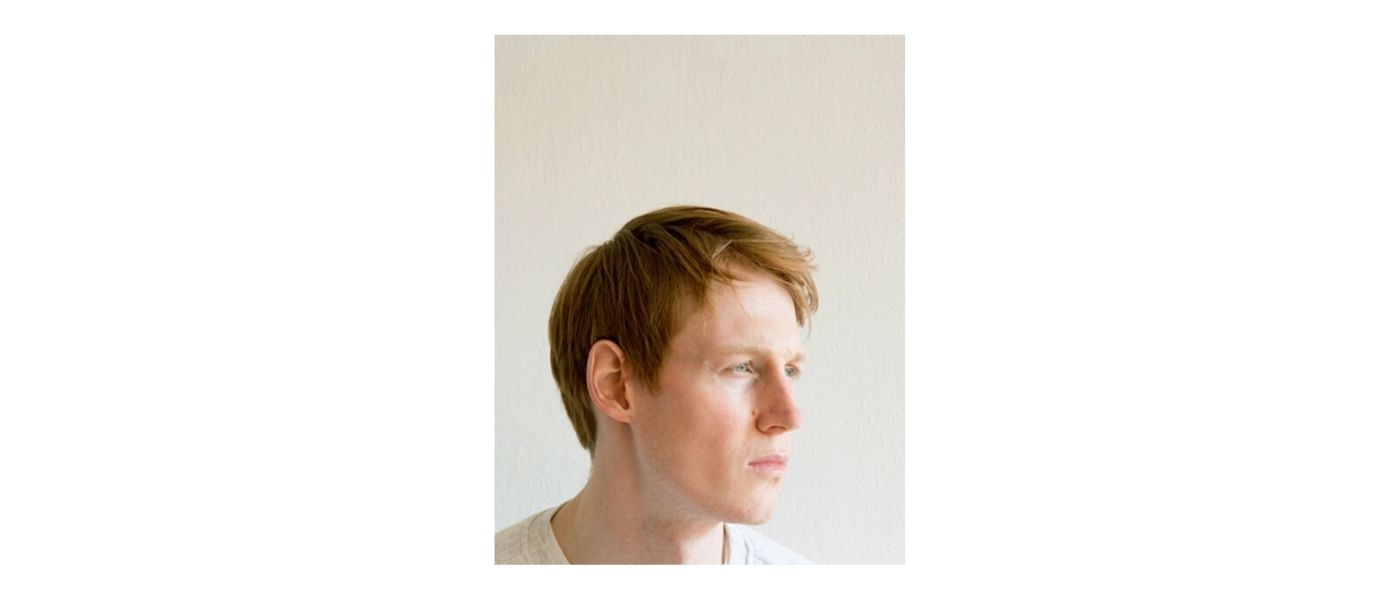 With a family history in the footwear industry that dates back four decades, Oscar Anselmi was destined to step into the world of shoes himself. Only this time he was going to do things a little differently by creating slow, simple, and transparent products that offered consumers a clear alternative to the status quo.
What made you start Collective Canvas?

My background is in footwear – my family history in the industry spans back four decades – so in a sense I'd grown up surrounded by shoes my entire life. Throughout my 20s I worked in and around the industry in various roles, and this coupled with my family background has given me a fairly unique insight into how it has changed over the years.
Over time I began to grow frustrated with certain elements of the modern footwear industry, namely its extremely fast-paced, trend driven nature. In my eyes this need for constant newness came at the expense of long term thinking and end-of-life considerations for the products I was seeing flood the market, and having spent a considerable amount of time working and travelling around Asia, I'd seen first-hand the impact our western consumption is having on the countries that are tasked with creating the products we consume every day.
I started Collective Canvas with a desire to create slow, simple, & transparent products – a clear alternative to the status quo.
Do you have a morning routine? If so what is it you do to set yourself up for the day ahead?

I'm a big proponent of having a fairly rigid morning routine, it seems to start my day off in the right direction and sets the tone for the rest of my morning.
I try my best to avoid looking at my phone for the first hour of my day (to varying degrees of success) and do 20 minutes of meditation first thing after waking, then get ready for the day. Breakfast is usually something quick – a couple of eggs, scrambled on a slice of sourdough, or peanut butter on gluten free toast. This year I've been trying my best to cycle to work whenever the weather is nice, although must admit it's been less frequent now that we're well into winter!
What's the biggest barrier you've found to succeeding as a socially conscious business?

I think most of the barriers are ones that apply to starting any sort of business – the challenges of sourcing & developing a product from scratch, gaining initial awareness and traction when putting a completely new brand out into the market.
Of course sourcing is one of the biggest challenges as an ethical brand, and it can take a lot more time than would normally be spent by a typical fashion brand to find suppliers that share our values and commitment toward responsible production.
I also think a lot of consumers still have this preconceived notion that sustainable or 'green' products are going to fit a mould of looking quite 'herbal' (for lack of a better word) and speak in platitudes about saving the planet, when the reality is most modern socially conscious brands are simply started by people creating the products they want to see in the market and doing it in a way that feels true to their personal values.
Within the ethical fashion community, there's a big question that we ask which is 'who made my clothes?'. In the scope of your business, who made the things you sell? Can you tell us a bit about them?

We work exclusively with a single manufacturer based in Dongguan, Southern China, a region that could arguably be described as the footwear manufacturing capital of the world.
Owned and run by a collective of New Zealanders, British, and Chinese, both Western and Eastern values are reflected throughout the workplace culture.
They pride themselves in their commitment to ethical manufacturing. All workers are paid a living wage (including health insurance and pension contributions), are provided daily meals, on-site accommodation, as well as the option of free English classes.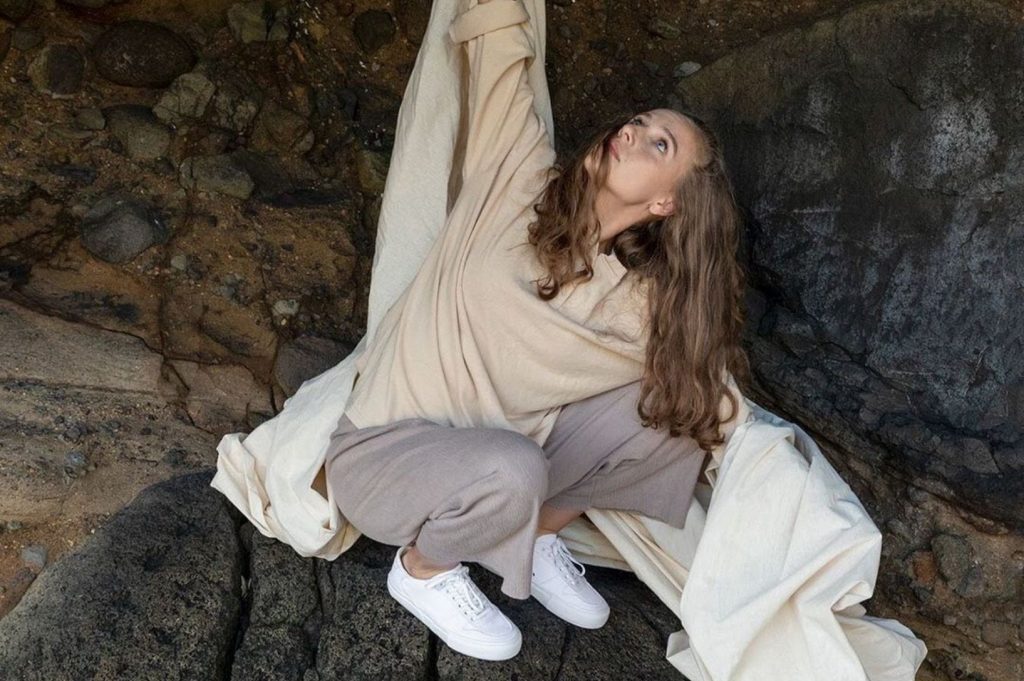 Why did you pick the fabrics you have chosen to work with?

From the beginning, our goal was to minimise the use of cheap, readily available synthetics in favour of using naturally sourced and sustainable materials.
Naturally grown materials such as organic cotton, natural latex rubber, and the use of renewable castor oil in our insoles make up 97% of the composition of our sneakers, while the use of water-based glues further helps to reduce our impact on the workers making our products, and throughout the product's lifecycle.
Of course the reality is that nothing can last forever, eventually, all products will reach a point of being unusable, and sadly footwear (especially in our part of the world) usually ends up in landfill. Our intention is that through the responsible use of natural materials, the bulk of our sneakers are biodegradable at the end of their life.
Best piece of advice you have ever received?

As someone who has a tendency toward overthinking, being told that there's never really a perfect time to start something was really helpful in getting moving and taking those first few steps.
Also that the everyone lives life at their own pace, and that there's nothing wrong with making mistakes, changing course or starting over – all that matters is you feel like you're living life on your own terms and continually moving in a direction that feels right.
What's next for you and your company?

Just to continue expanding throughout the NZ & AU markets, and to continue working toward improving how our products are made and what they're made from.
We're looking to start working with hemp later this year, and will soon be offering a return service where customers can send back their sneakers at the end of their life to be recycled and composted.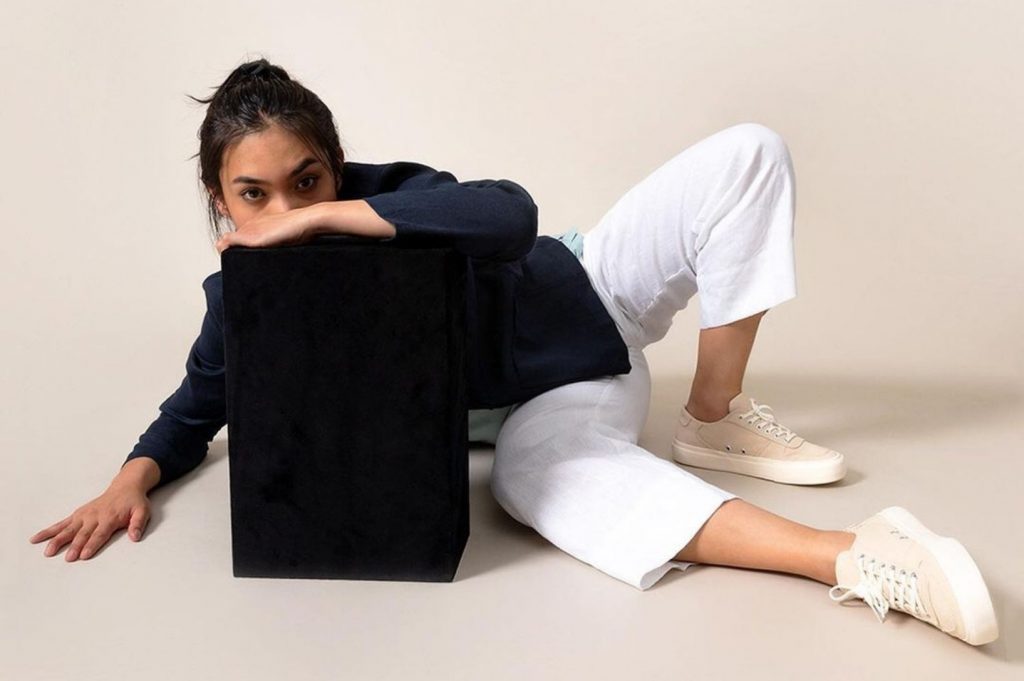 One book and/or documentary everyone should read/watch? Why?

Man's Search for Meaning by Viktor Frankl feels like it should be compulsory reading for everyone growing up. Understanding that while we can't always choose what happens to us in our lives, we always have the ability to choose how we react to those circumstances is incredibly powerful.
Are there any other Movers & Shakers out there in your world that you think people should know about?

Coming from New Zealand I've long been inspired by Gosia Piatek and the path Kowtow has helped pave for sustainable fashion brands. I'm a minimalist at heart and everything from their material choices to their store designs just feels right and at peace with me. I just wish they'd do a small men's collection!
In the footwear industry I've been quite inspired by Tull Price & his brand FEIT. He started Royal Elastics at a young age, later selling it to K-Swiss and, realising the impact the cheap, synthetic sneakers they were making were having on the environment, took a complete 180° and started FEIT with a focus on creating simple, minimal sneakers from entirely natural materials.
Shop Collective Canvas, and use the code 'EME10' for 10% off your first order.