Day by Day with Sam from Be Genki
Sam Sargent is an advocate for natural beauty, health and wellbeing, and founder of the wonderful wellness brand Be Genki. She's also the next subject for our #DAYBYDAY series, where we ask our favourite humans how they're taking things day by day during the COVID-19 Coronavirus pandemic, in the hope that in sharing our stories, we'll inspire a much needed deeper conversation – of how we're all human and we're all in this together. ⁠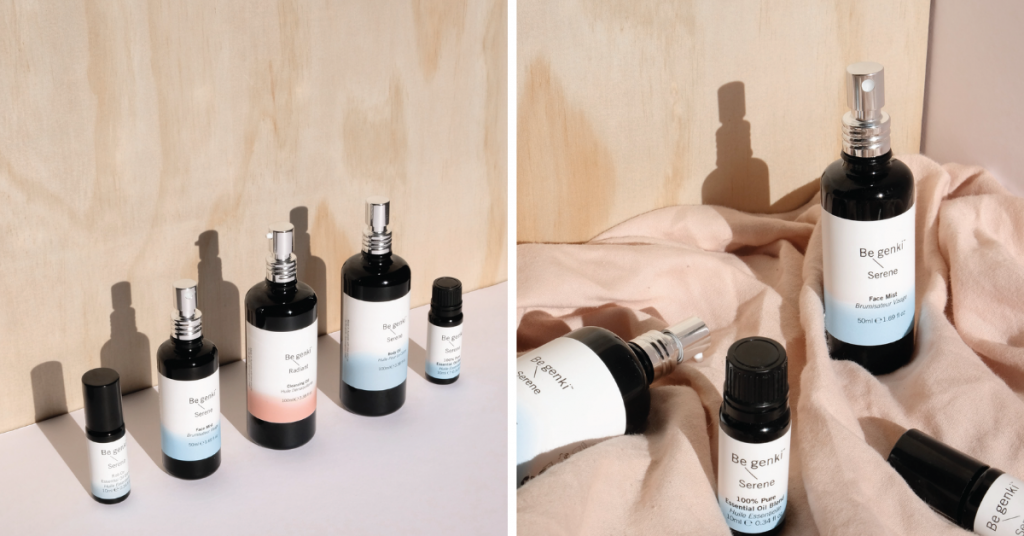 Hey Sam! In light of current circumstances, how are you coping? How are you taking things day by day?
I'm coping by making sure I maintain everyday non-negotiable rituals, such as morning exercise, a daily walk in the sunshine and fresh air, eating lots of fresh fruits and vegetables, boosting my immune system with natural supplements. I don't have a TV so I don't watch the news, as I feel that it is fear-inducing and raises stress levels in the body. I prefer to use my day to do productive and nourishing things.

In terms of helping others, my husband and I are supporting each other by doing all we can to keep our days light-hearted. My parents are in their late 70s, so I sent them down a 'Corona care package' to help boost and strengthen their immune system.

In terms of professionally, we recently did 14 days: At Home with Be Genki on our @Be_Genki Instagram and Facebook page, for those of us who are at home, and looking for something to help ease the stress and uneasiness of what's going on in the world. Check out our highlights on Instagram where I've shared little things that help me to stay strong, healthy and sane, not only during this time of change but things that I find helpful for every day of my life.
If the EME community could take away any message from you right now, what would you want them to know?
The big 'take-away' that I'd love to share is to become aware of our stress levels. Chronic stress lowers the immune system. Naturally, many of us are stressed in these uncertain changing times, so please please do all you can to de-stress the body and mind, so that you can not only get through this challenging time but so you can thrive.
Whether it's yoga, meditation, playing with your puppy dog, soaking up the sunshine, or using supplements, there are many things that can help decrease cortisol levels in the body. Our Be Genki BALANCE nutraceutical contains herbs and minerals that have been clinically proven to decrease stress and anxiety whilst boosting the immune system. Our warehouse is still open and for anyone reading this who is keen to start taking BALANCE, please use the following coupon code for 20% off your first purchase: ethical.