We can be a wasteful bunch, us human beings. According to the Australian Bureau of Statistics, Australia generated 76 million tonnes of waste, and of the waste that was recovered (referring to materials sent for recycling, used for energy production, or exported), textiles, leather and rubber had the lowest recovery rate at 26%.
However, there's plenty of things we can do as individuals to throw this problem away once and for all. Thanks to the growing collective concern for the wellbeing of our planet, and also for incredible platforms like Ethically Kate and The Green Hub, there has never been a time that earth-savings tips and tricks have been more accessible.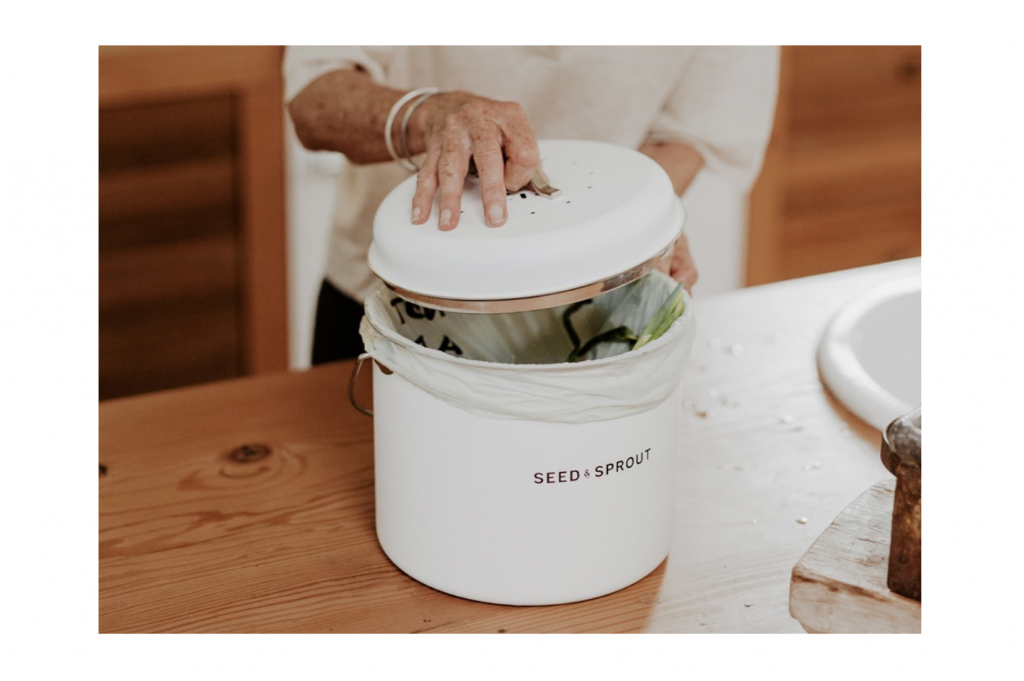 One of these hacks is composting our clothes after they've served their purpose. We know, we know, it isn't the most glamorous of hacks, but it is one of the most simple and effective ways we as consumers can do our bit. Before we go on, please note that we are not composting experts! We're compost amateurs, compost enthusiasts if you will, and we've done our absolute best to ensure the information is as accurate as possible.
1 Million Women gives an incredible run down on this topic. It may come as no surprise that the best materials to compost are the ones that are still in their most natural form. Cotton, linen, hemp and bamboo, as well as silk, cashmere and wool are all fabrics that have a seat at this table. Garments crafted from predominantly synthetic materials, including nylon and rayon, do not always get to sit with the others.
So how tf do you actually compost your clothes when you've outworn them? Well, you can start by tearing them into smaller pieces and scattering them evenly over the compost bin. This will help speed up the decomposing process. You can also invest in some little wriggly worm friends who love nothing more than munching on your compost. Be sure to cut away anything you know won't biodegrade as quickly, such as zippers and buttons not made from natural materials, and get crafty with them and create some one-of-a-kind earrings or store them for future use.
In the spirit of compostable garments, we've put together a list of 7 ethically-made t-shirts you'll proudly outfit-repeat until they're ready for the compost bin, all available on Ethical Made Easy Store. These ethically-made t-shirts are made predominantly, if not completely, from 100% natural fibres like organic cotton and linen and dyed from natural dyes, so they're all just as good for you as they are for the planet.





To kick things off, we're starting with your essential basic white tee. It'd be rude not to. Crafted from 30% hemp and 70% organic cotton, the Wilde Tee by New Zealand-based ethical fashion brand Seer & Wilde stays true to the company's commitment to solely using natural fabrics (with the exception of wonder-fabrics ECONYL and REPREVE). Because of its organic cotton and hemp composition, this ethically-made t-shirt will be as kind to your compost bin as it is to your personal style. Oh, and this tee is available in black as well as white. Just saying.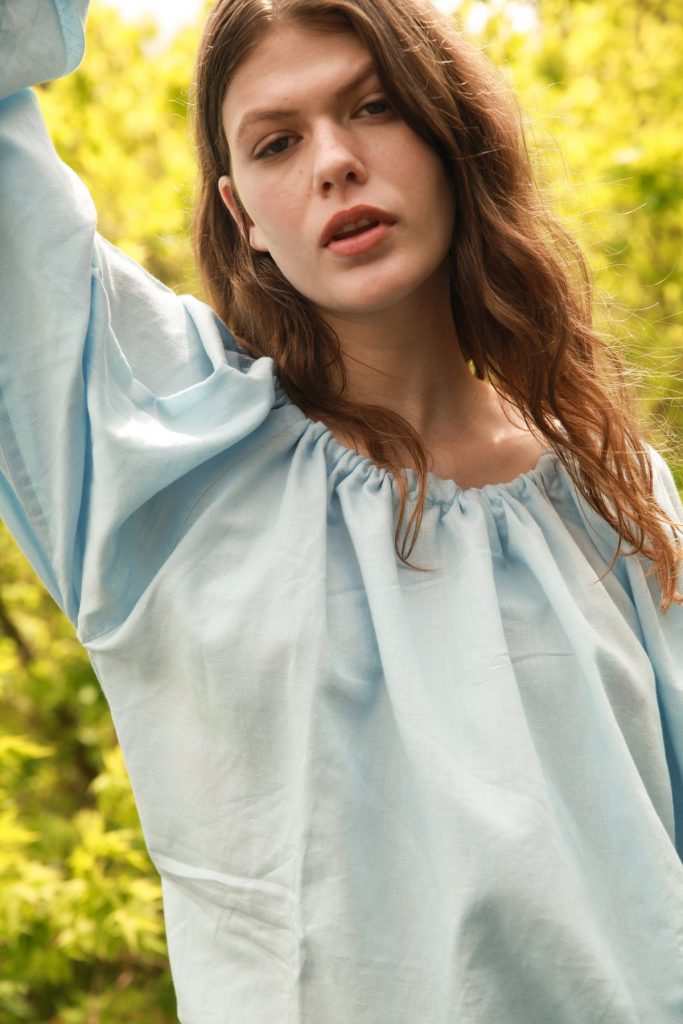 The Drawstring Blouse by New Zealand-based ethical fashion company MANE Project is an ethically-made t-shirt crafted from an organic cotton and linen blend – two of the most environmentally-friendly fabrics in terms of biodegradability. Meaning Made At No Expense, MANE Project take no shortcuts in the creation of their garments, and the same can be said for the end of their garments lifespans also. This baby is also available in White and Powder Blue, and they're just as compostable as their Sand counterpart.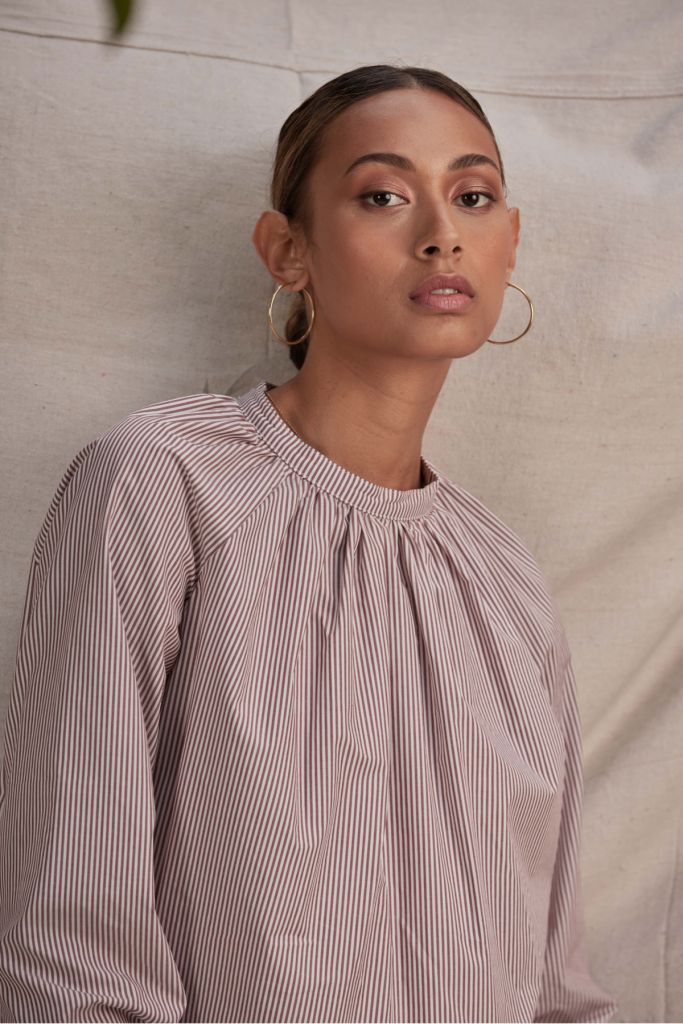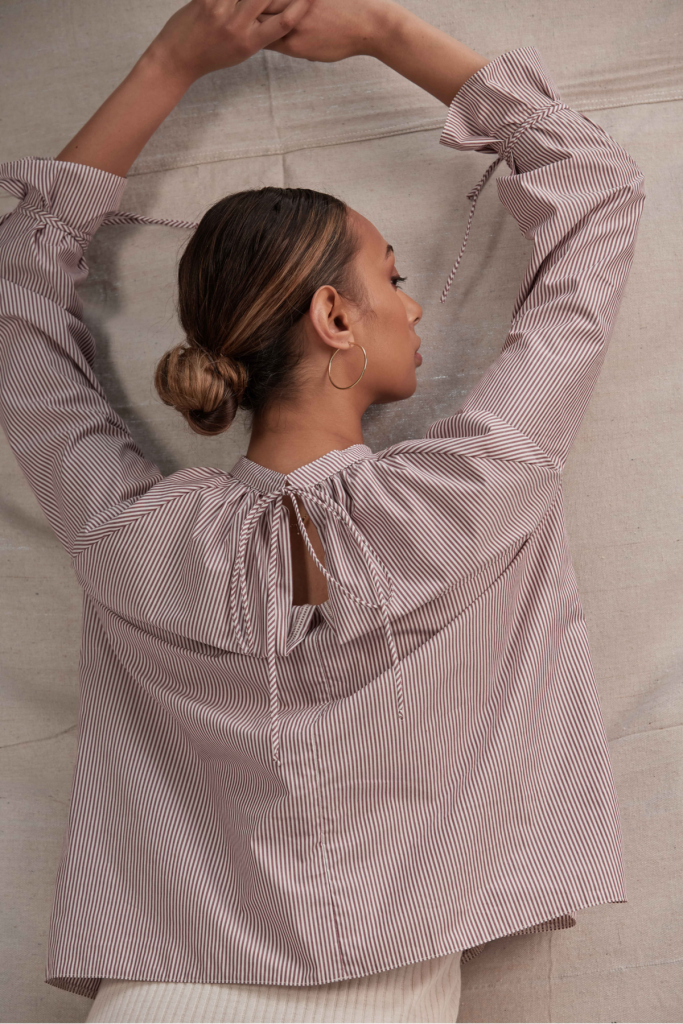 The Cena Top in Taupe – as well as in Stripe and Cloud – by Australian ethical fashion brand Lois Hazel is crafted from Lenzing Tencel, meaning this ethically-made t-shirt biodegrades at the end of its life thanks to the particular cellulose fibre it originates from. The wood pulp used for Lenzing Tencel is converted with a solvent low in toxicity, and because this solvent is recycled in a closed-loop process, 99.5% of the chemicals are reused. Oh, and there's a bit of foreshadowing going on here: cena literally means "dinner" in Italian. Buon appetito, little wormies!


You may think that hero of the Crop Box Tee in Marshmallow by Byron Bay-based ethical fashion label Bilboa is its sustainable production and flattering cropped fit, and you'd be absolutely right. But what's also epic about this ethically-made t-shirt is its 75% linen and 25% cotton composition, which as we've learnt is a fabulous mix in terms of decomposition. We doubt you'll have to worry about this for a long time because if you invest in this piece, it won't be leaving your wardrobe staples list for a while. However, when the time does come to bid a sweet farewell, you can rest easy knowing this ethically-made t-shirt will return to the earth with ease.

The Oversized Shirt by Australian ethical fashion label One Fable is 100% ethically-made from 100% cotton, which is 100% fine and dandy with us. This ethically-made t-shirt is part of One Fable's Essentials Collection, which is a range of ready-to-wear garments and natural fibre fabrications. The Oversized Shirt's 100% cotton material stays true to this promise of natural fabrications, and it also reassures us as to its place at the end of its lifespan: in the compost bin with the food scraps and the worms. P.s. This little number is available in Charcoal also.

Brand: RUPAHAUS
Price: $189

RUPAHAUS is beauty, RUPAHAUS is grace, RUPAHAUS gives us garments that are as kind to the environment as they are to us. That's how the song goes, right? The Aria Batik Shirt in Mire is hand-loomed from 100% pure unbleached lightweight cotton and dyed from plant-based, natural dyes, so it will look at home both on your figure and in your compost. This ethically-made t-shirt is also available in Field and Weald, and we recommend you do yourself a favour and check out the entire RUPAHAUS range. Trust us.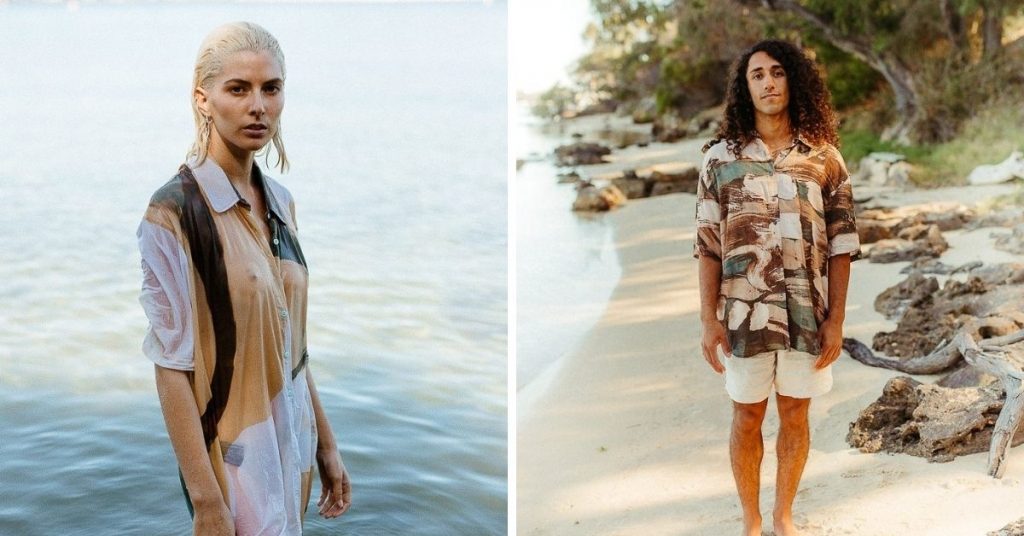 Brand: Outland Denim
Price: $79.90

Guys, this one's for you. We didn't forget about you, we swear. Australian ethical fashion company Outland Denim has produced the perfect ethically-made t-shirt in the form of the Johnny Heritage Tee. Yes, it's stylish, yes, it comes in five different colours, and yes, it's responsibly-crafted, but this tee is also made from 100% cotton, which means it'll eventually decompose like a champ.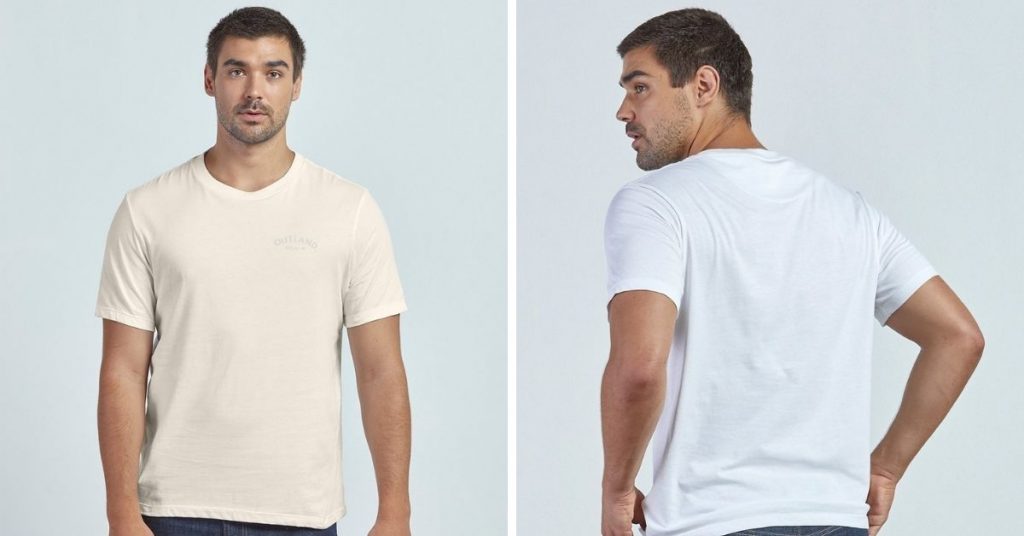 These 7 ethically-made t-shirts will serve you well for many, many years, though when the time does come to let them go, know that they can be torn up and thrown into the compost bin. If you would like to become a little wiser in your consumer habits, choosing materials that are completely or predominantly natural is a great way to start.