Ethical and sustainable children's clothing brands in Australia and beyond.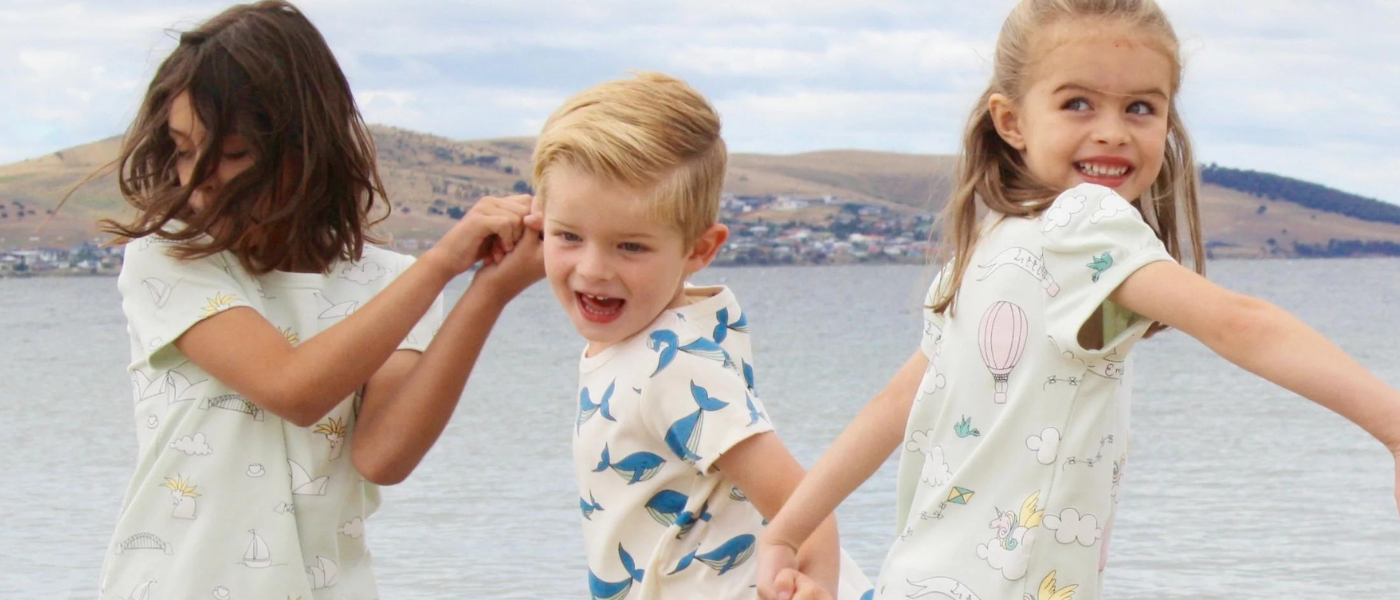 Thanks to their quintessentially cutesy colours, playful patterns and miniature designs, we are often easily entranced by children's clothing. However, one Greenpeace study "has found a broad range of hazardous chemicals in children's clothing and footwear across a number of major clothing brands, including fast fashion, sportswear and luxury brands." With this, we've put together a list of children's ethical fashion labels in Australia, New Zealand, Canada, Asia and the United States that are sustainably producing kids' fashion without the use of harmful chemicals.

---
Location | Australia
The Baby Origami Double Wrap™, Baby Origami's hero product, is a two-layered swaddling – a wrap in a wrap. It's uniquely designed and multi-award-winning swaddling for babies. Made from luxuriously soft Australian organic cotton you won't have to compromise on safety, style or sustainability when choosing a swaddling wrap for your baby (or your friends and families).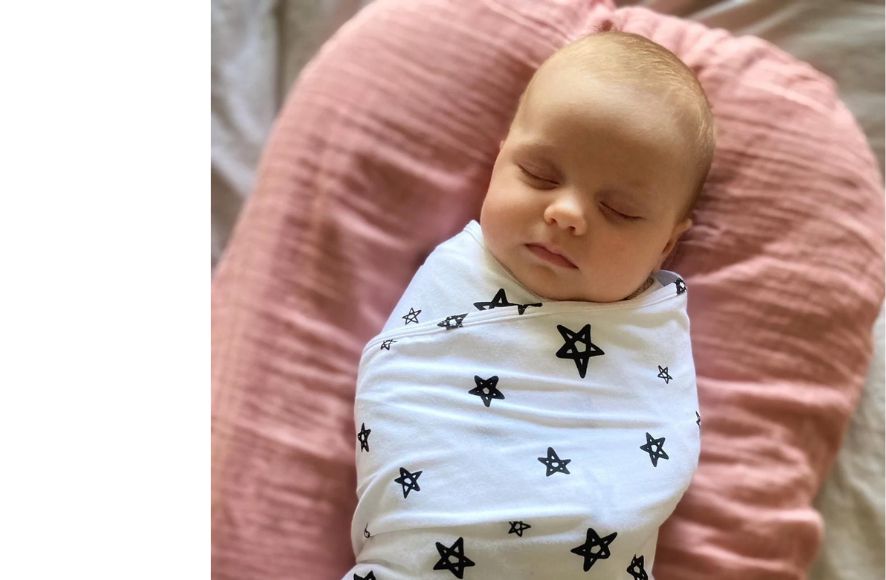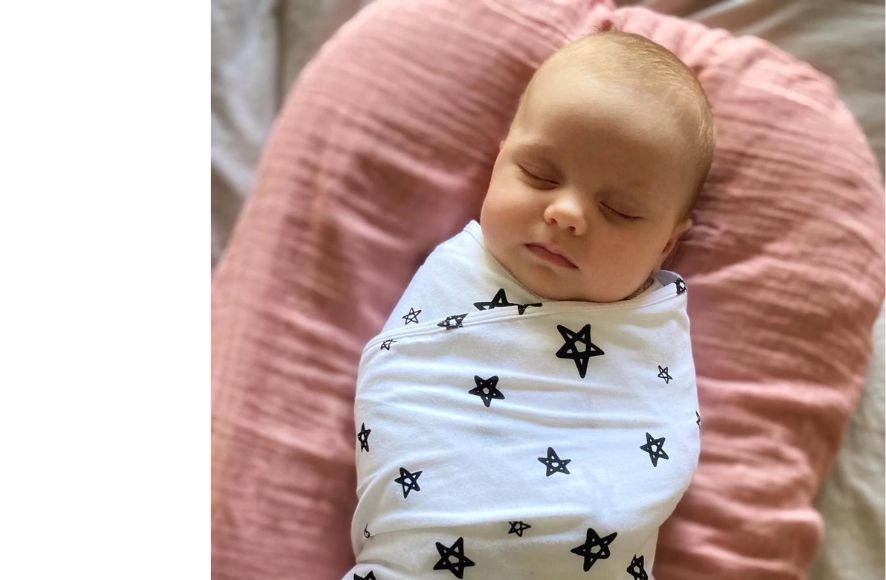 (and take 15% off with code, EME).

---
Location | Singapore
Okay, okay, so this one isn't a children's apparel brand, but we couldn't not put Beebee+Bongo into this list! Beebee+Bongo is a company crafting eco-friendly children's toys from high quality, safe materials. What's more is Beebee+Bongo is a social enterprise that provides fair employment for women (and sometimes men) in Cambodia, which means that each and every beautiful toy sold makes a positive difference. With toys for play and sleep, as well as sleepy hats for the babies, Beebee+Bongo has a toy to go with every piece of sustainable children's clothing.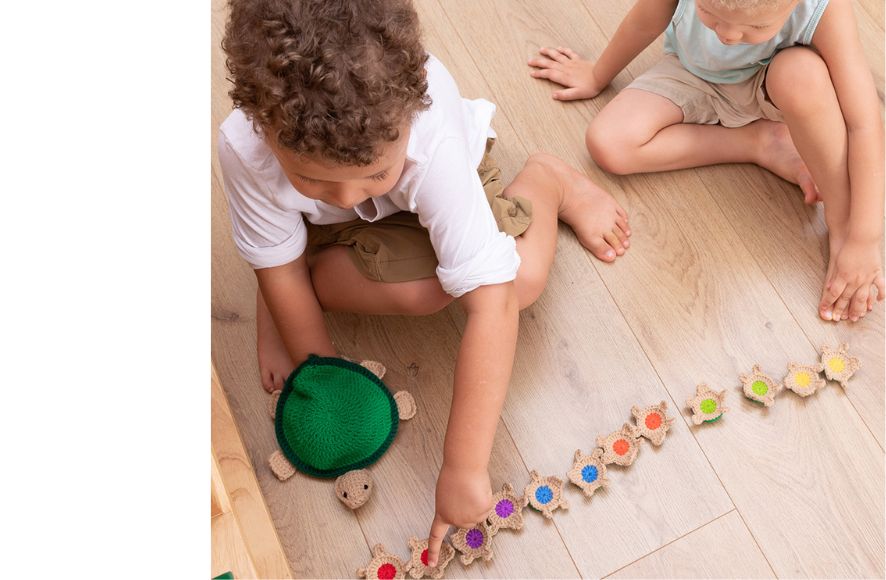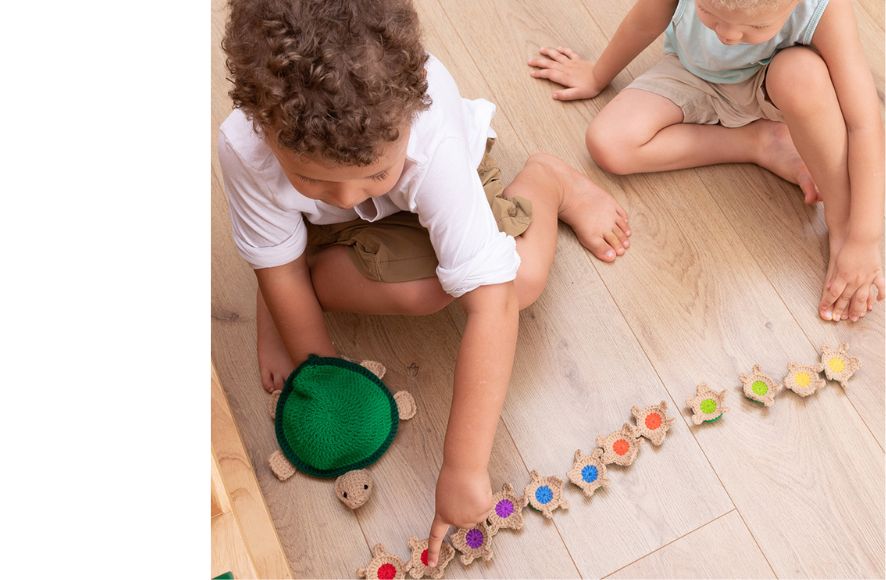 (and take 20% off with code, ETHICALBB).

---
Location | Australia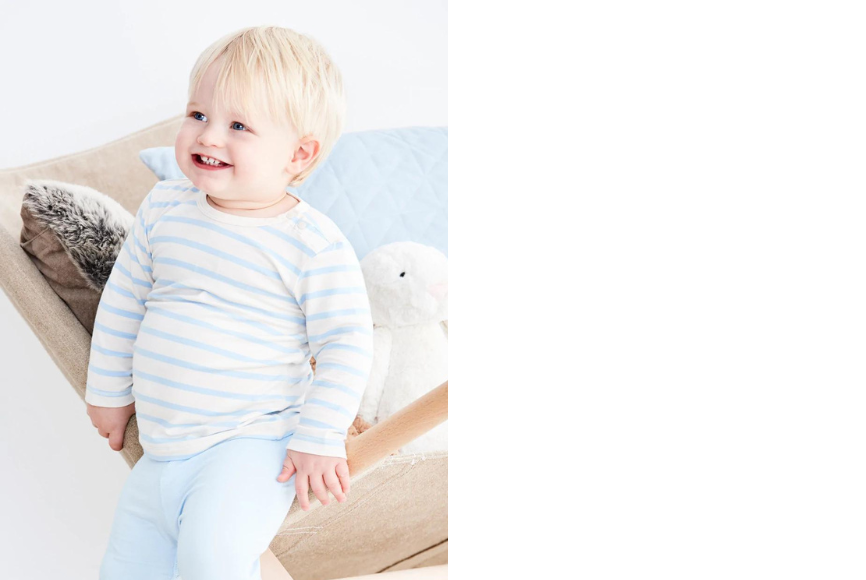 Boody's brilliant bamboo baby clothes. Say that five times fast. "Born in Australia and now loved worldwide", Boody is redefining what it means to do comfort well, as the products under the Boody name have all been created with ethics, sustainability, and quality in mind – including, of course, Boody's range of children's ethical fashion. With onesies, tops, beanies, booties, shorts, socks and bodysuits, all crafted from EcoCert certified bamboo, Boody has got your children's sustainable wardrobe covered.

(and take 15% off with code, ETHICAL15).

---
Location | Canada
Chromosome Apparel is a Canada-based ethical fashion company for everybody, including ethical-fashion-forward kids. Chromosome Apparel has 100% cotton hoodies, sweatshirts and tees on offer, and each has been designed with a focus on functionality and inclusion In their words, they are using "style as a means to unearth the beauty of real human beings – in all our variations – as we remove outdated stigmas attached to disability, mental health, addictions, size & gender," and their range of inclusive ethical kids clothing is a testament to this.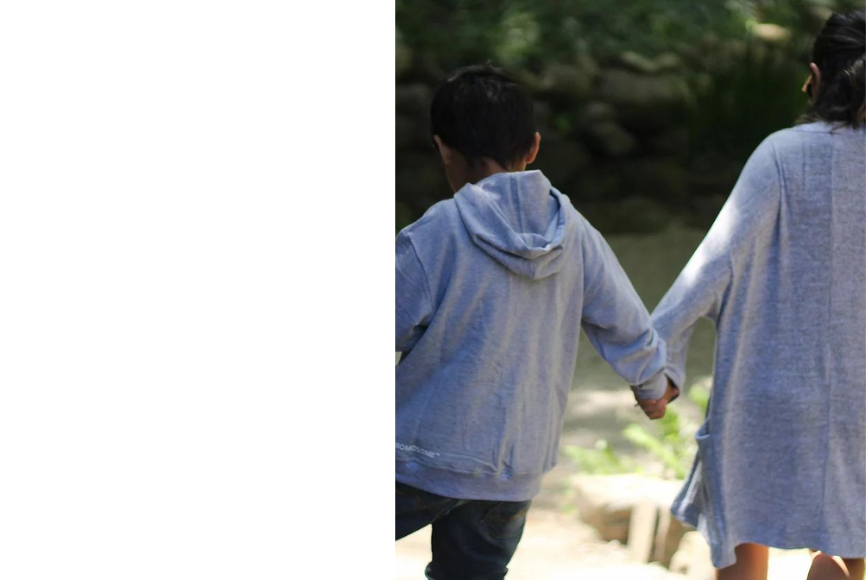 ---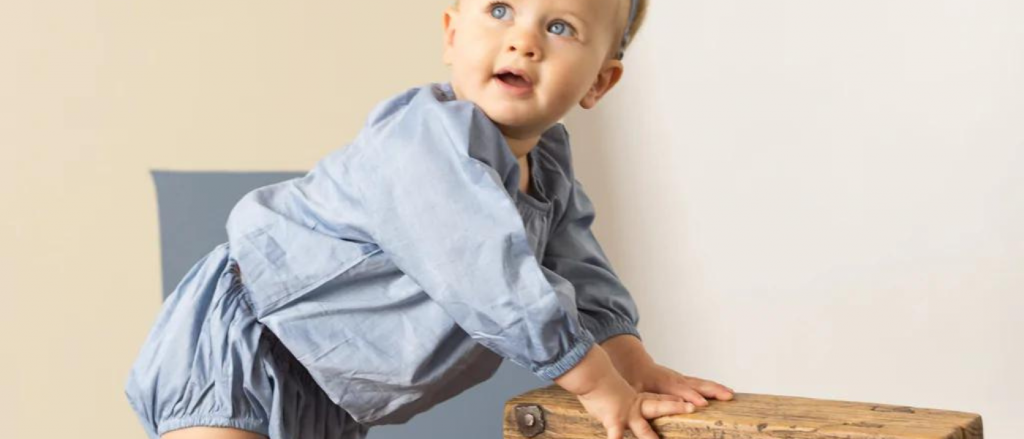 Location | New Zealand
If you've been around these parts for a while, you'd know that New Zealand-based ethical fashion brand Esse has got exquisite sustainably-made women's fashion downpat. However, what you might not know is that Esse has expanded their collection to include a range of kids' ethical fashion, too. With different dresses and shirts to choose from (and some you can even match with Esse's adult-sized versions), your little one will be the most sustainably chic child at daycare.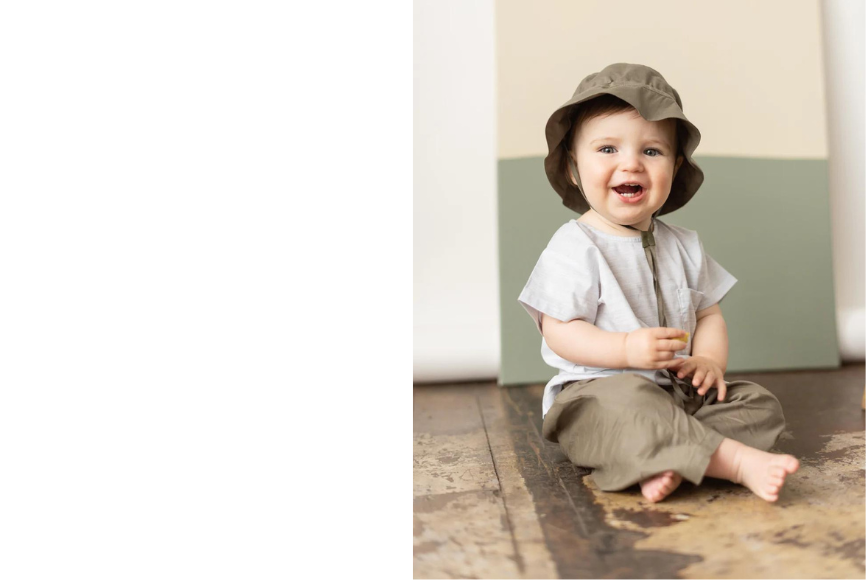 (and take 10% off your first order with code, EME10).

---
Location | Australia
Little Emperor is a Sydney-based children's fashion label, and was one of the first sustainable children's clothing brands made available on our brand directory. Not only is Little Emperor providing sustainably-minded little ones with 100% GOTS certified organic cotton tees and dresses, but they're also ensuring a safe and fair environment for their workers, minimal wastage and packaging, and that they do good with their profits. We love you, Little Emperor!

(and take 15% off with code, EME15).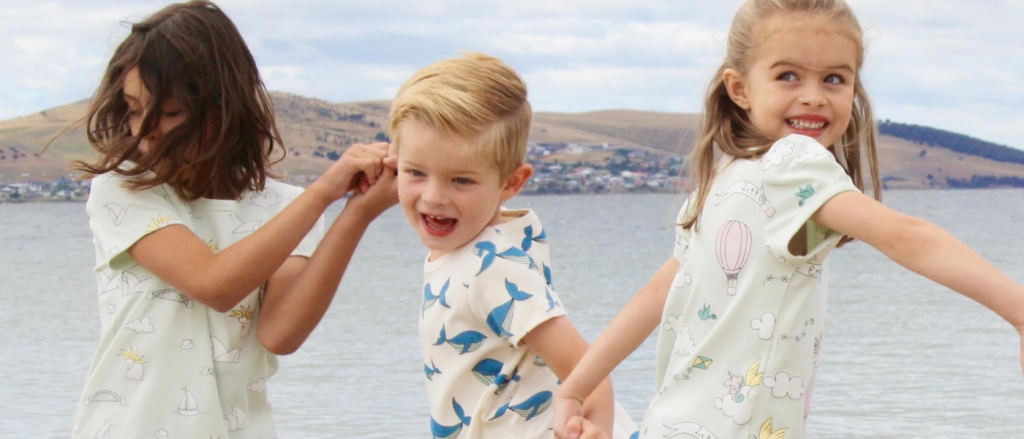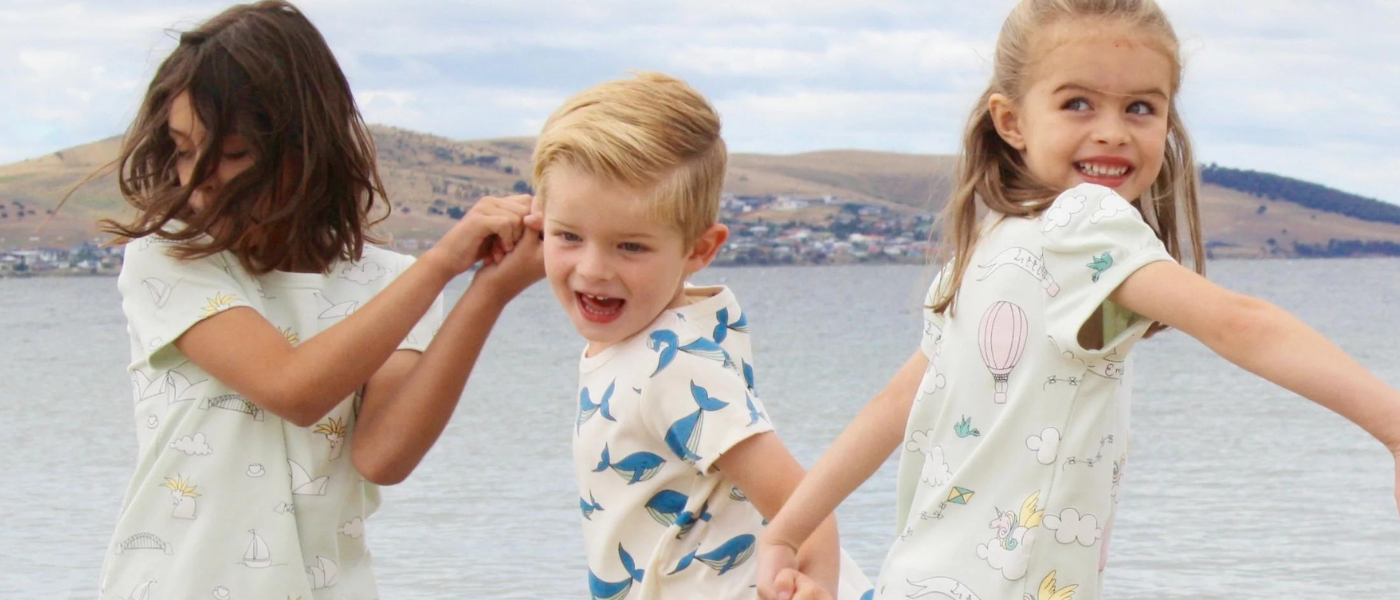 ---