Ethical And Sustainable Swimwear Brands To Support All Year Round
Whilst we've got an ethical brand directory that makes it easy to find anything you're looking for, and an online store if you're based in New Zealand or Australia to discover ethical and sustainable brands, we've also put together a list of some of the best Australian, New Zealand and United States-based brands providing conscious consumers with sustainable swimwear that doesn't compromise on ethics or aesthetics. That's what we love to hear. Oh, and don't forget to take your eco-friendly sunglasses and sustainable hats with you!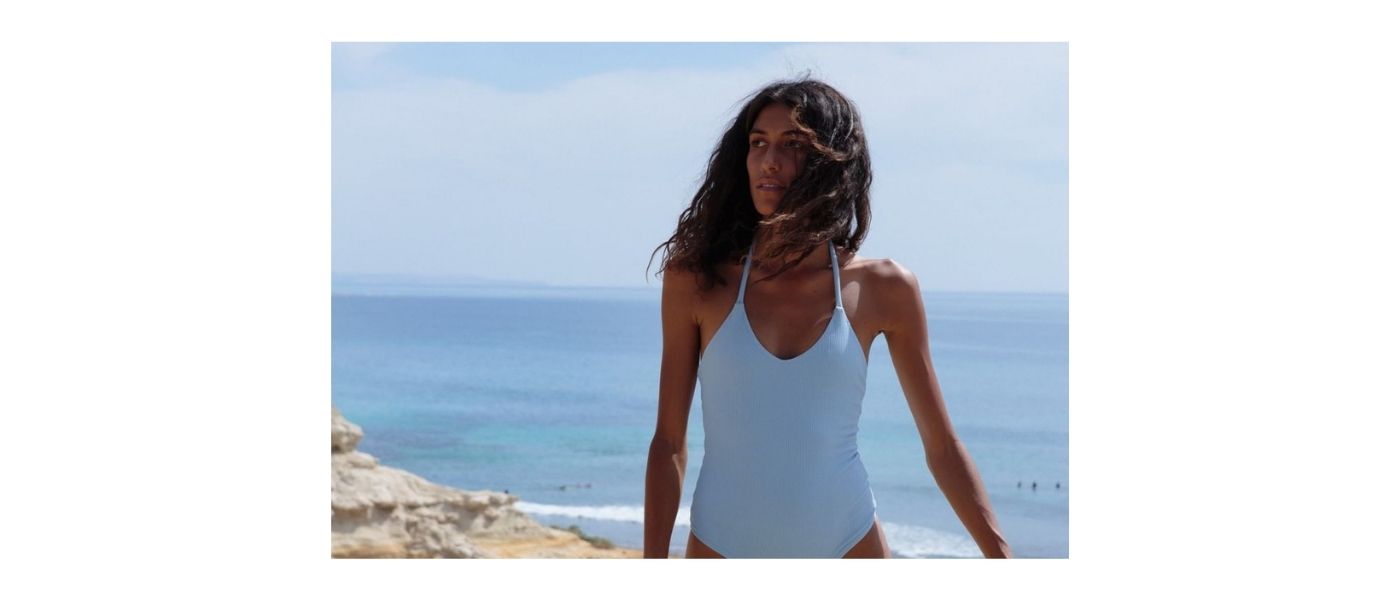 It's getting hot in here, and as you begin to thaw out (and actually go outside lol), you'll more than likely be heading to the nearest body of water. Whether that's the ocean, a lake, or a sustainable inflatable paddling pool , you'll probably be needing some sustainable swimwear to frolic around in.

Whilst we've got an ethical brand directory that makes it easy to find anything you're looking for, we've also put together a list of some of the best Australian, New Zealand and United States-based brands providing conscious consumers with sustainable swimwear that doesn't compromise on ethics or aesthetics. That's what we love to hear. Oh, and don't forget to take your PALA Eyewear sunglasses or Good Citizen sunglasses, sustainable hats, and People of the Earth's sustainable sun protection with you!
A word on fabrics: although these brands understand that micro-plastic shedding is a very real issue, their commitment to utilising fabrics created from ocean waste (including ECONYL and REPREVE) is completely commendable, and we wholly support progress over perfection.


Australia-based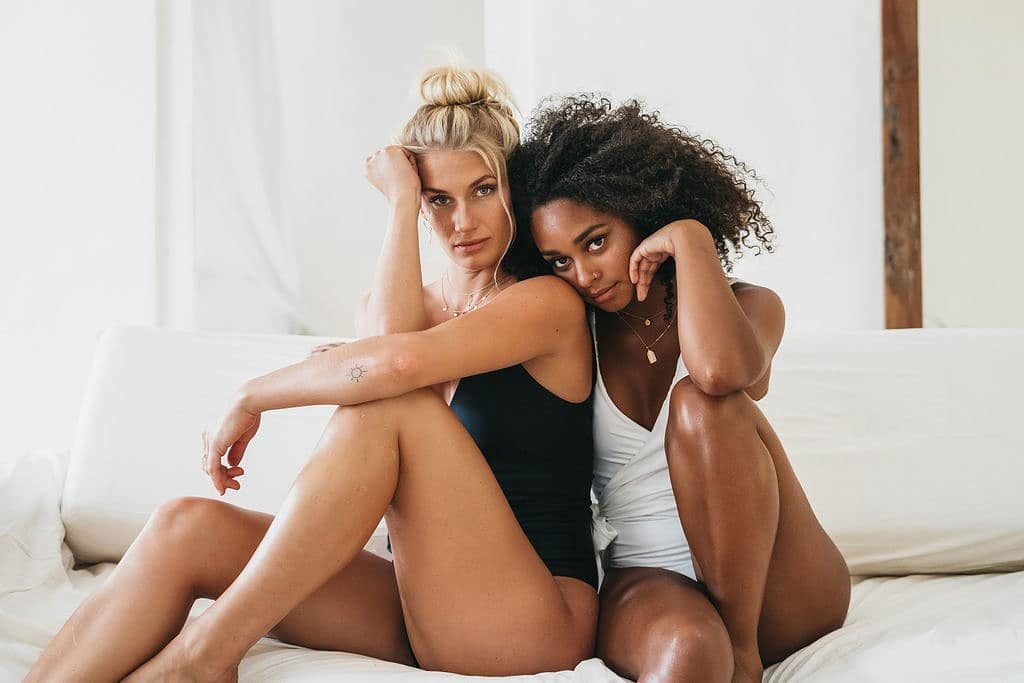 Size Range | 6-26
Product Range | One pieces, bikinis


BAIIA stands for "one who has the capacity to change the world for the better", and we can't help but feel that this completely epitomises not just what this brand is about, but also you, dear reader, and the capacity you have to make an impact in the world solely through what you buy.
BAIIA also has a special place in our hearts because the Reversible Wrapsuit was the first ethical piece our founder ever purchased, and five years on, it's still going strong. What's more is all of BAIIA's sustainably made swimwear is versatile and reversible, meaning you get two looks in one. Talk about bang for your buck.
BAIIA is a company that cares. The BAIIA team is creating versatile, reversible, inclusive bikinis and wrapsuits for women by using recycled plastic that would otherwise be polluting our precious land and ocean and, in turn, clogging up our eco systems.
The fabric used to create the BAIIA swimwear is certified Standard 100 by OEKO-TEX: the world leader in testing fabrics to regulate harmful substances. Their dyes are water-based and have been certified by the GOTS (Global Organic Textiles Standards), OEKO-TEX, and CLEAR TO WEAR. The swimwear is made by seamstresses in a Chinese factory that is completely child labour free, and provides its workers with holiday leave, sick pay, and a living wage (exactly what we like to hear).



Read up on BAIIA, meet BAIIA's founder, Amber Boyers, and shop BAIIA's sustainable swimwear (and use the code 'EME10' for 10% off your first order. You're welcome).



---


Size range | 6-16
Product range | One pieces, bikinis, rash guards


Hakea, named after an Australian native plant famous for its beauty and extreme resilience, is a sustainable swimwear company making waves in the Australian fashion scene. The unique colours and the timeless cuts synonymous with the Hakea name are proving impossible to ignore, and have appeared on the cover of Vogue Living and in Creators Magazine.

Hakea's creator, Casey, was a graphic designer in a former life, and spent her free time chasing swell and adventure. On her travels, however, she could never quite find that practical, comfortable and ethically made bathers that fit her personal style just as much as it fit her figure. So what did she do? She decided to make her own, and to build a company based on small scale production, made to last pieces, plastic free packaging, and environmental care.

If you're looking for surfsuits, or sustainably made rash shirts or flattering one pieces or bikinis that look just as great together as they do mix and matched, then Hakea is for you.



Read up on Hakea, meet Hakea's founder, Casey Eastwell, and shop Hakea's ethical swimwear (and use the code 'EME10' for 10% off your first order. You're welcome).



---


Size range | 6-16
Product range | One pieces, bikinis, rash guards


Shapes in the Sand is an Australian-based label completely focused on creating swimwear that's sustainable, and also to diversity—so much so that their name is a direct reflection of this. Shapes In The Sand is a representation of women in all their glorious shapes and sizes, and it "symbolises how nature is imperfectly, perfect".

Shapes In The Sand is conscious of doing their part to keep nano plastics—tiny debris that enters our seas from our washing machines—out of the ocean; they've made their swimwear using the highest quality tight knit fabrications, and their website also provides their customers with how to keep these plastics from entering the big blue.

ECONYL and EVO are two of this company's fabrics of choice. ECONYL is yarn regenerated from ocean waste, and EVO is 100% bio-based, with its yarn being made from the oil of the castor bean.

Shapes In The Sand also works incredibly closely with a local manufacturer, combat wastage by turning leftover fabrics remnants into accessories, and only pack their orders into recycled, recyclable, reusable or sustainably sourced packaging options. Even their water-soluble hygiene liners will protect you from any potential infections when trying on their swimwear, are made using wood pulp, and have been dyed with non-toxic inks.


---


Size range | 6-16
Product range | One pieces, bikinis


OceanZen is an Australian-based company providing conscious consumers with stylish, well-made and sustainable bathers that don't compromise on quality or aesthetics. Led by Steph Gabriel, a bikini engineer and qualified Environmental Scientist, the team at OceanZen is on a mission to clean up our oceans, and they are helping to do this by using a soft, strong, durable fabric that utilises the removal of marine debris from the oceans.
All of OceanZen's ethically made swimwear is crafted from a regenerated nylon fabric that is made from recycled ocean waste, including plastic bottles and fishing nets. By using waste to create this fabric, OceanZen is not relying on virgin materials to create their swimwear. Oh, and it's all 100% OEKO-TEX certified, from the thread and fabric to the hardware used.

OceanZen is a company wholly dedicated to providing a stylish and sustainable solution to a massive, widespread problem. By utilising ocean waste to create their garments, minimising their wastage and, of course, ensuring an ethical mode of production is adhered to, OceanZen is playing their part not only asking for a more environmentally and socially responsible fashion industry, but also in cleaning up our precious big blue playground.


Read up on OceanZen, meet OceanZen's founder, Steph Gabriel, and shop OceanZen (and use the code 'ETHICAL25733' for 25% off. You're welcome).
---


Size range | 6-16
Product range | Bikinis


Handmade and printed in Sydney on sustainable fabrics that feature exclusive prints designed in Byron Bay, Isla In Bloom is designed to make women feel ultra feminine and confident in their swimwear. Their adjustable, high quality sustainable bathers in bold prints make trips to the beach something to look forward to and not to fear.
Inspiration also came from founder, Misha's struggle to find pieces that fit her just right. She wanted vibrant, sophisticated swimwear that made her feel confident and feminine while in-keeping with her sustainability goals, but she couldn't find that anywhere. So she made it her mission to create a brand that ticked all those boxes.

From the very beginning, the Isla In Bloom creators wanted to produce ethically and sustainably. They manufacture locally to ensure the quality and ethics of production is managed closely. Every piece comes in high-quality, sustainable fabric, which is made from Econyl®, a 100% regenerative nylon derived from ocean and industrial plastic waste sourced from Italy.

Each bikini and one piece has a recycled polyester yarn lining that's made from plastic bottles. Both fabrics are durable and long-lasting. And those beautiful Byron Bay-designed prints? They're printed onto the fabric with water-based, eco-friendly inks at a Sydney-based printing house.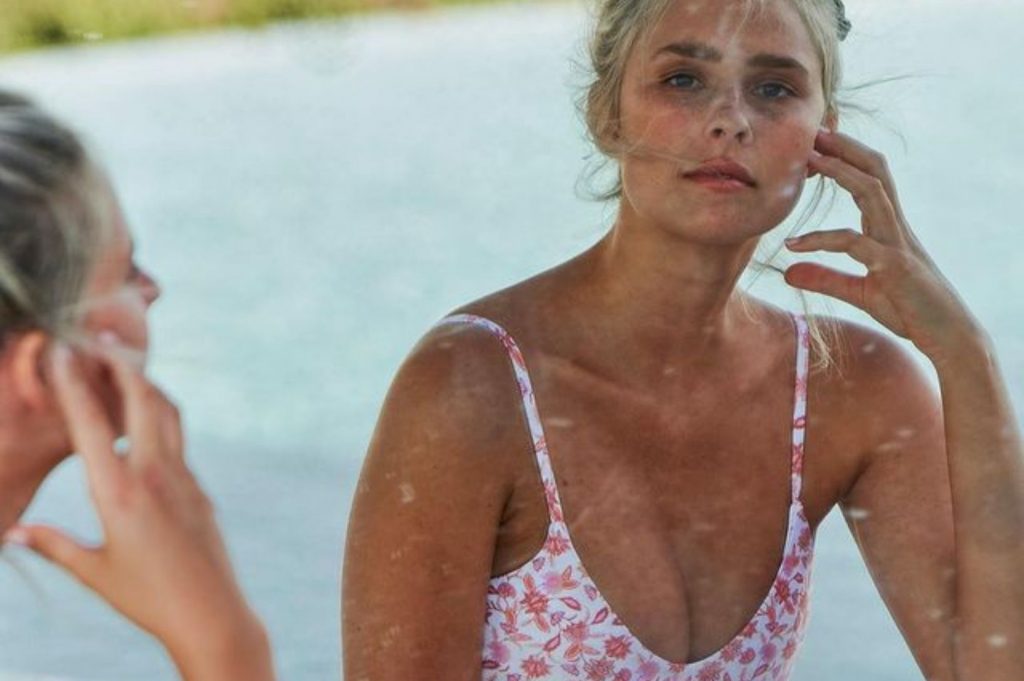 Read up on Isla in Bloom, meet Isla in Bloom's founder, Misha Smits, and shop Isla in Bloom's sustainable bikinis and one pieces.



---


Size range | XS-XL
Product range | Surfwear, accessories



Salt Gypsy originally started as a blog when its founder, Danny, was working as a surf guide in the Maldives. Yeah, we're jealous too. Danny wanted a pair of surf leggings that were simple, sustainable and suitable for the swells, so she created one herself.
The Salt Gypsy products are produced with boutique production teams on the Gold Coast. Before old mate COVID, the Salt Gypsy team was regularly able to visit their factories and meet the women who create their garments, though the manufacturer still pays above award wages (to the predominantly older female workers, might we add).
What's more is ECONYL®, their fabric of choice, is a regenerated material made from discarded ocean plastics and fishing nets that is UPF 50+, resilient against chlorine, and is essentially five times stronger than standard fabrics. It's basically the Wonder Woman of the regenerated-ocean-waste-fabrics world.

So, if you're in the market for some sustainable surfwear, check out Salt Gypsy. Trust us on this one.


Read up on Salt Gypsy, meet Salt Gypsy's founder, Danielle Clayton, and shop Salt Gypsy's sustainable surfwear (and take your 10% off code, EME10, with you).



---


Size range | S-L
Product range | Bikinis, one pieces, accessories



Wildflower is an Australian company ethically producing fashion and swimwear in a sustainable way. Wildflower's founder, Angela Flower, is no stranger to the downfalls of the conventional fashion industry; having worked in swimwear manufacturing for the majority of her career, Angela saw firsthand the devastating effects fast fashion is having on our planet and its people. So, she decided to do something about it.

Every single one of the Wildflower garments (including the beautiful sustainable swimwear) is ethically made, cut, printed and developed right here in Australia by individual specialists, not in factories. These machinists (who, might we add, are also women), have been operating their very own businesses for decades, and as such choose their own hours and rates. The majority of Wildflower's textile supply chain is traceable and accredited, and 100% of their garment manufacturing is also traceable, sustainable and ethical.
What's more is "in the interest of animals and the environment", Wildflower is a 100% vegan brand. By the end of 2021, Wildflower will be releasing a collection of handbags made from plant based non synthetic vegan materials including cactus leather and apple leather. Oh, and in true Wildflower style, this collection will be sampled, developed and hand-crafted in Australia.
Wildflower is committed to responsible production, minimal waste, ethical manufacturing, giving back to the community and only using plant based non synthetic vegan materials, which essentially makes this incredible Australian company one we can wholeheartedly get behind.


Read up on Wildflower, meet Wildflower's founder, Angela Flower, shop Wildflower's ethically made bathers, and dive deeper into this epic Australian swimwear company.



---
New Zealand-based



Size range | S-XL
Product range | Bikinis, one pieces


New Zealand based brand Seer & Wilde is wholly focused on mindfully ethically producing timeless sustainable bikinis, one pieces and resort essentials. Ashleigh Sweden, Seer and Wilde's founder, created the brand as a vehicle through which women could feel heard and supported, and to be their authentic and true selves – we all know clothes empower, and this was exactly Ashleigh's intention.

With this, she did not want to compromise on her own personal values regarding people and the planet, which is why she incorporated them into the crux of her business' ethos. As a way to "design pieces that were gentle on our bodies, and gentle on the earth", Ashleigh only selects fabrics made entirely from natural sources or regenerated from man-made waste in her collections.

The materials used to craft the Seer & Wilde's swimwear are ECONYL, a regenerated nylon made from both post-consumer and ocean waste, and REPREVE, a fibre made from plastic water bottles; and cotton, organic cotton, linen, and hemp are Seer & Wilde's all natural fabrics of choice for their garments. Seer and Wilde also use Corozo buttons – a durable, 100% natural product – on their garments; only utilise eco-certified dyes; and send their goodies out in biodegradable mailer bags and biodegradable ziplock bags.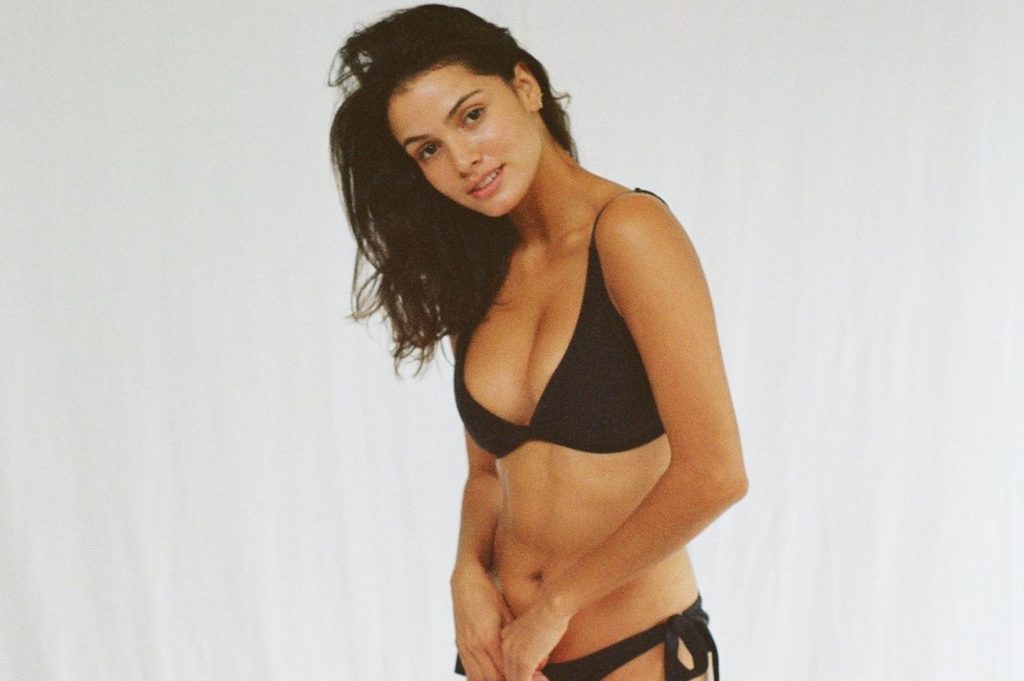 Read up on Seer & Wilde, meet Seer & Wilde's founder, Ashleigh Sweden, and shop Seer & Wilde's sustainable swimwear (and use the code 'EME10' for 10% off your first order. You're welcome).