Values
Artisan

Circularity

Fair

Gender Equality

Transparent

Vegan
There's probably nothing more satisfying to us than seeing a brand adopt ethical and sustainable practices to produce clothes we would happily wear every day of the year. Alcana is one of those magical brands whose aesthetic is as satisfying as their commitment to doing good and quite frankly, we're smitten.
The ethereal beauty of their bohemian meets timeless designs is complemented by a dedication to sustainability and telling the stories of the cultures from which their pieces are inspired. Alcana preserves the traditions of the artisans who create their clothes by weaving (literally and figuratively) their traditional textiles into Alcana's collections. Skilled artisans across India use traditional methods like handweaving and herbal plant dyeing to create each piece. The aim is to connect the grower, the textile artisan, the tailor, and the wearer through this story while preserving ancient traditions.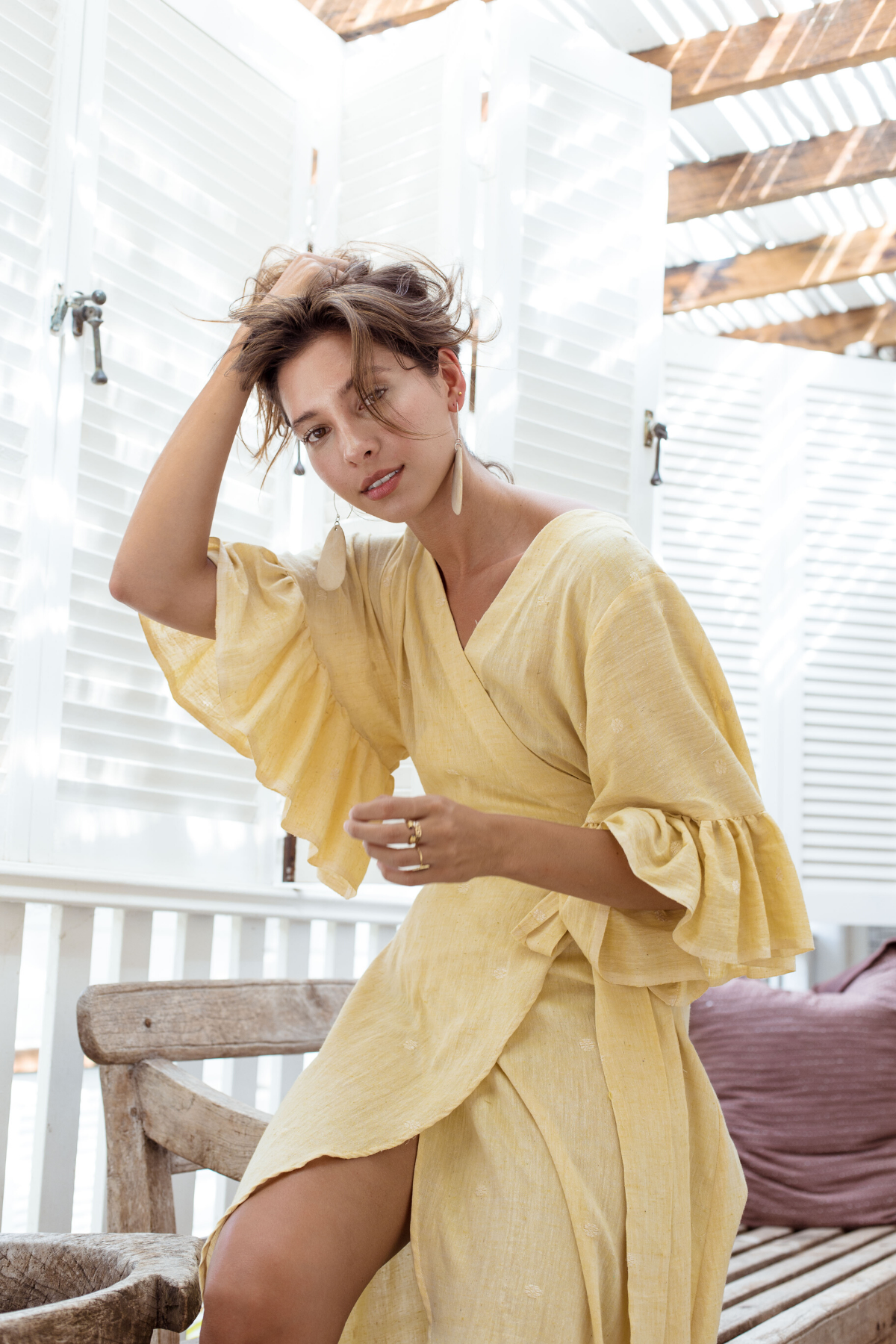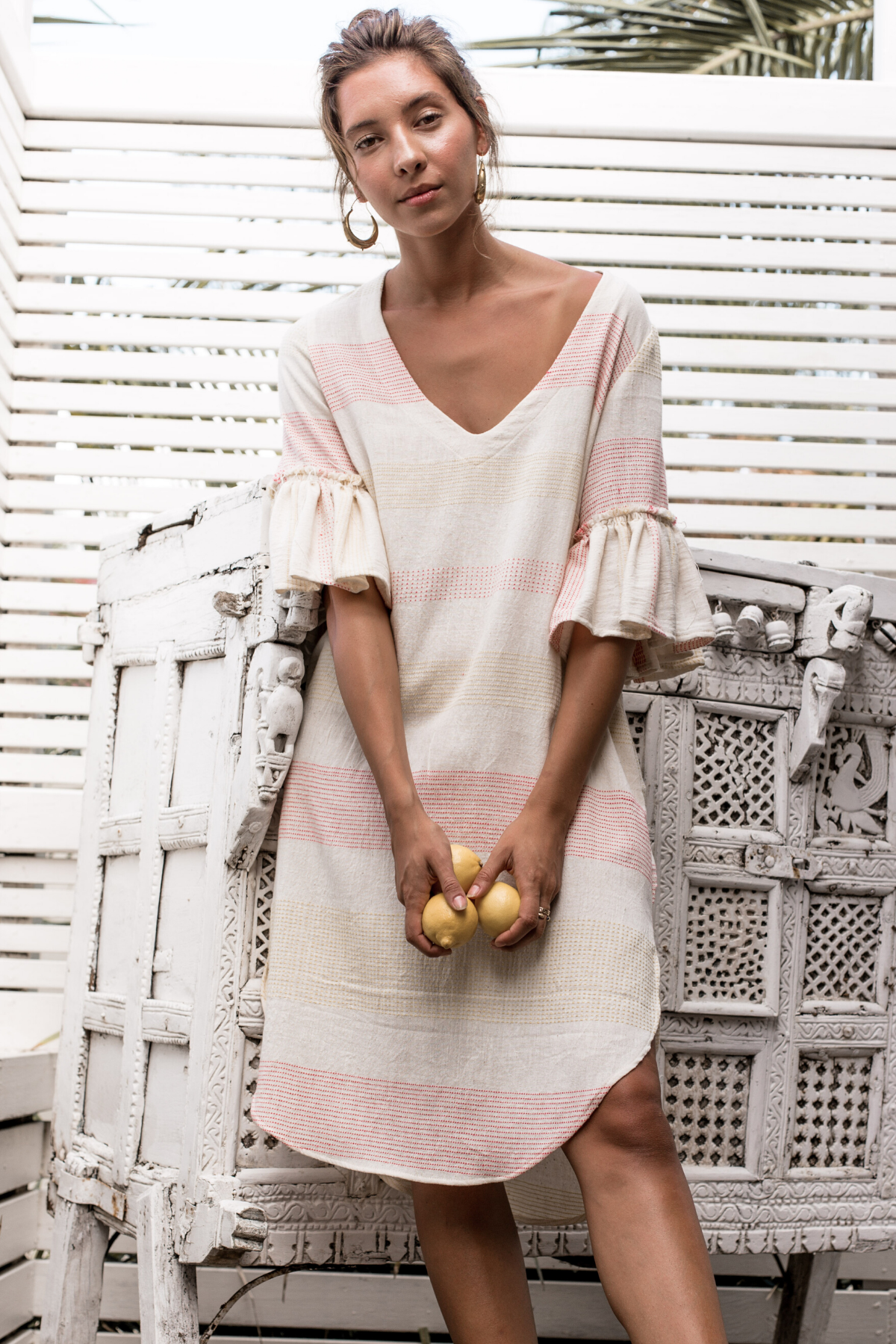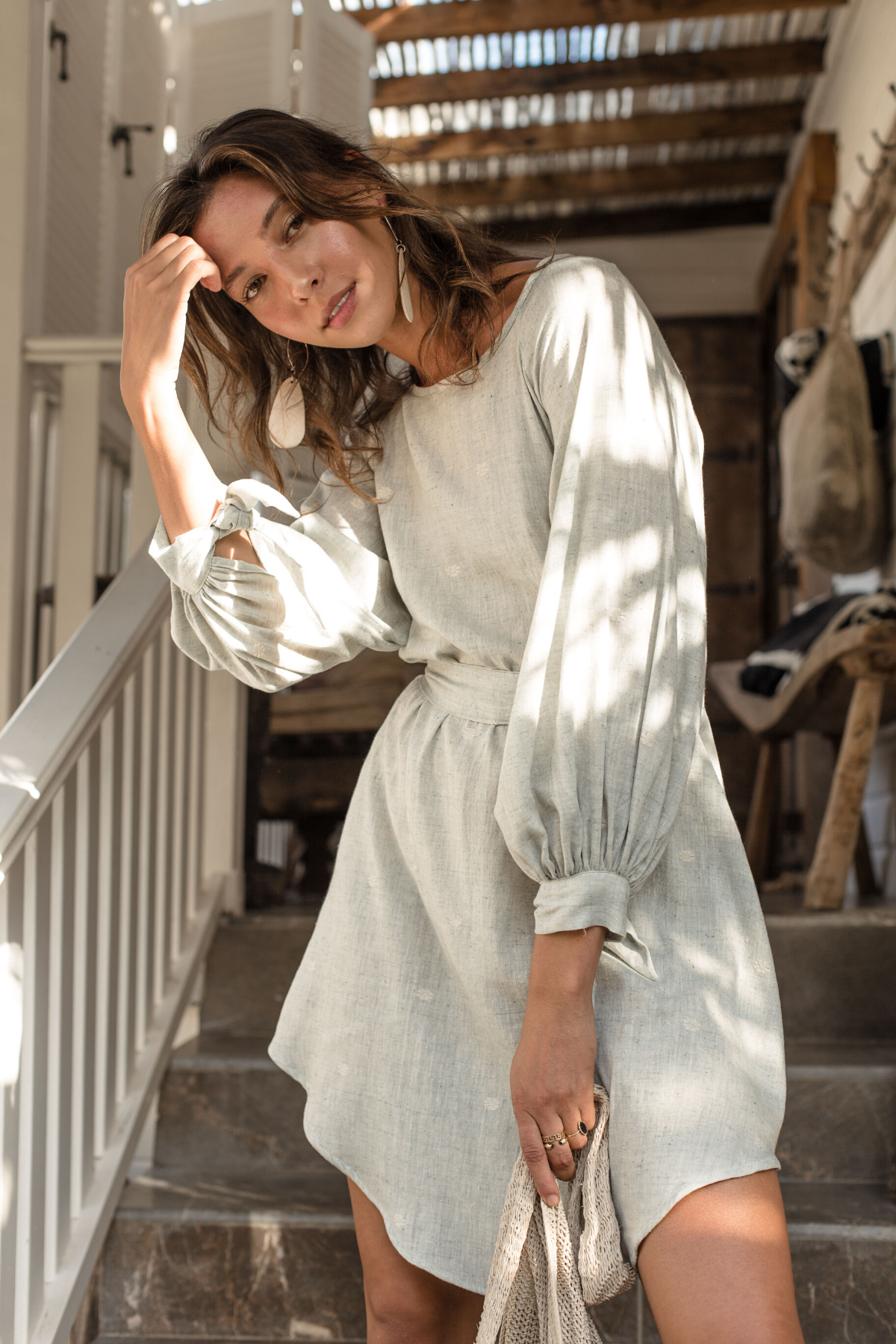 After finishing a fashion degree in New Zealand, Alcana's founder Hannah visited Latin America where she fell in love with the local ancient textiles and how they complemented a slow living lifestyle. Then in 2016, she spent three months in India learning about their ancient art of weaving and natural dye. On her way home from India she stopped in Indonesia where she visited a family-run natural dye farm. The farm used the Alkanette Tinctoria, a root that has been used in plant dye for many centuries across the globe, which is where Hannah found inspiration for the name of her new label, Alcana.
In addition to using these traditional techniques, Alcana also focuses on being fully plant-based, providing a fair income for the skilled artisans, and promoting a slow living lifestyle.
Want to know where Alcana sits and what they're working on in terms of these 5 values? Hover over these values to find out.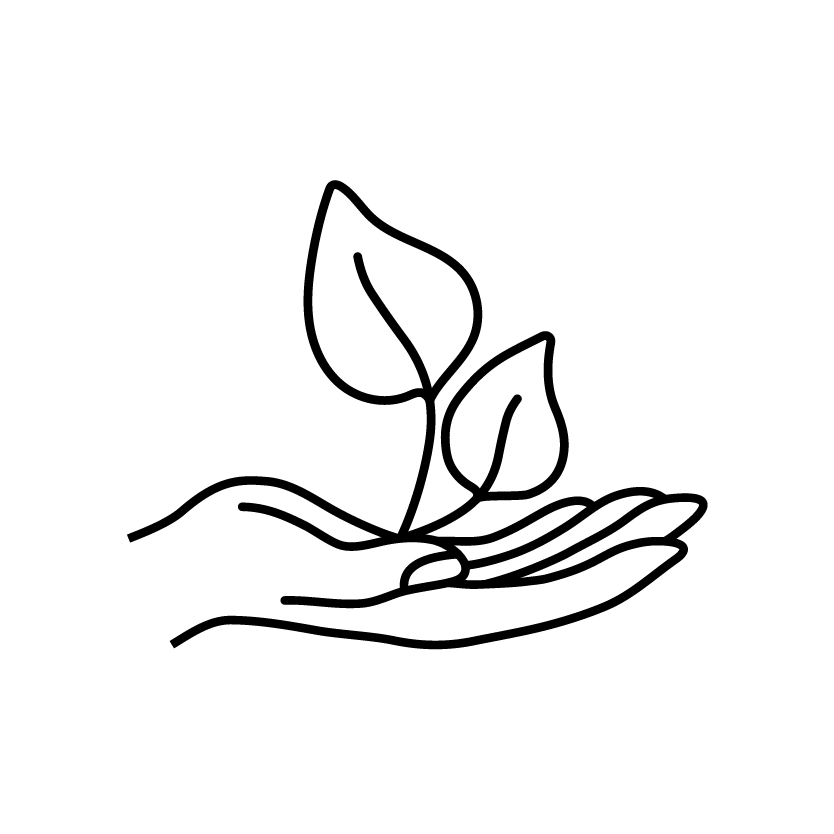 Eco Friendly
We use organic regenerative farming techniques to grow our cotton. We use natural dye and low impact azo free dye to colour our organic cotton. One the core missions of Alcana is to preserve textile and clothing traditions, this is not only to celebrate our global culture and history, but to recognise that ancient textile techniques are incredibly kind to our environment, they embody a symbiotic relationship between human beings and nature. In addition to our dedication to having as little impact as possible in the crafting of our products we also use plastic free packaging, vegetable ink and corn starch stickers, recycled card for our tags and postcards, not to mention compostable shipping bags.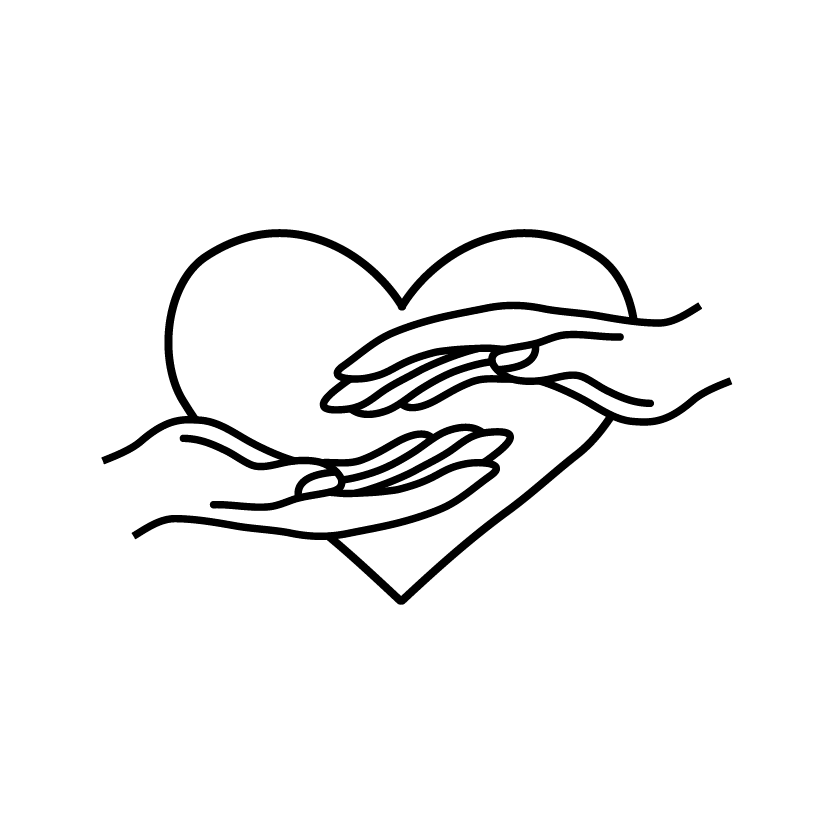 Fair
We work with a group of 12 skilled tailors, embroiders and garment assistants at AIF in Lucknow, This is an Australian accredited fair trade organisation. They receive holiday pay, sick pay, maternity leave, study opportunities and childcare assistance. In addition to this we work with Sandie here in Byron Bay who works from her home studio to produce some one off small runs. We are also beginning to work with a new group of producers at Kumbaya, they developed their production units to create jobs for disabled women who were often homeless, they are literally saving lives with fashion production jobs in a very remote poor part of central India. In regards to the fabric makers there are 300 weavers and spinners we support in Maheshwar and we have spent a lot of time at this beautiful campus, this was founded to lift up women weavers out of poverty, preserve and ancient tradition and help weavers develop new skills, connecting them to the modern fashion market.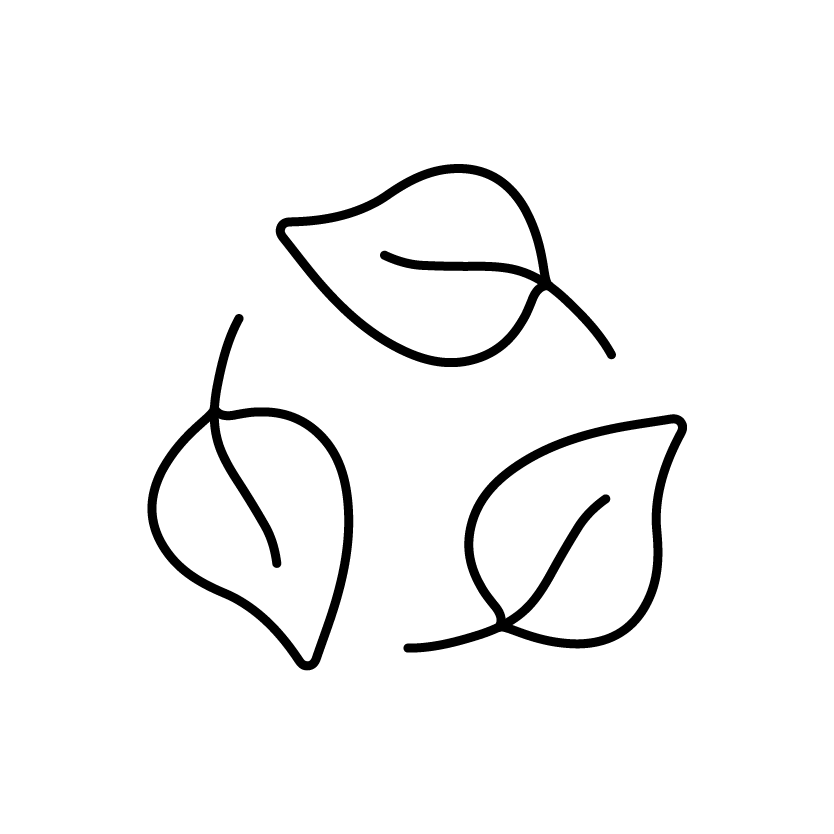 Minimal Waste
We are always looking at ways to use the wisdom of ancient traditions and combine it with technology to minimise waste and create new improved systems. Our cotton is hand picked, hand spun, hand dyed and hand woven meaning no electricity is required. We are really trying to create a tight supply chain so that between the raw cotton and the end garment there is as little transportation required as possible. With our new partners this is possible, hopefully in the next year we can create a garment from start to finish with almost no electricity required and only a small amount of ground transportation between farmers, weavers and makers. We also have a No-waste project where we create hair accessories out of the off-cuts from our production.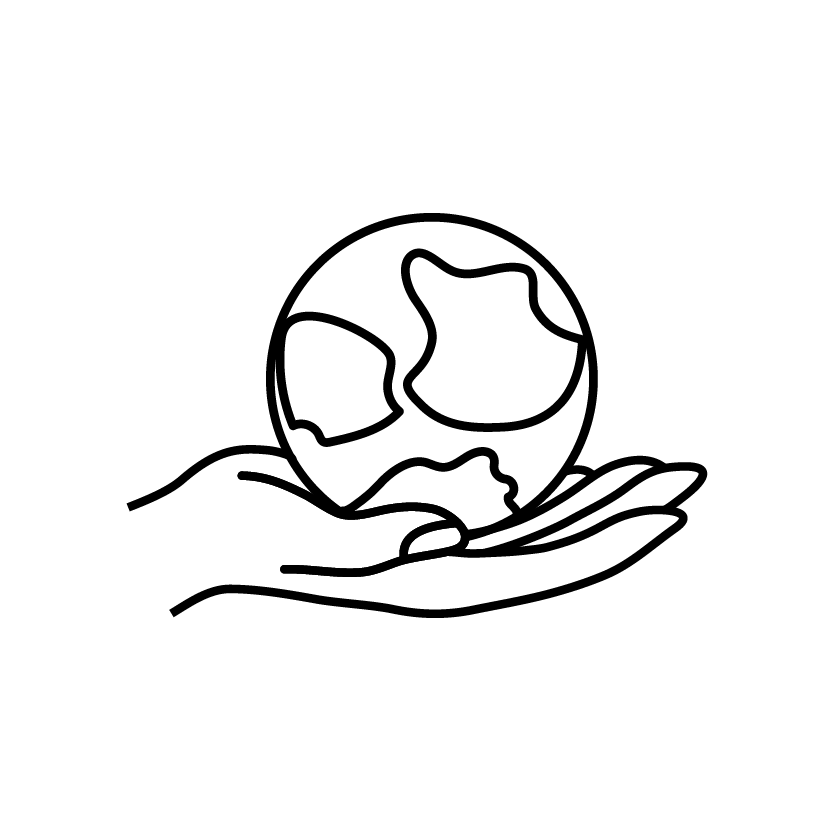 Give Back
We don't donate percentage directly as the weaving organisation we work with is a charitable trust and the new organisation is also. Through covid-19 we have been donating as much as possible while producers and weavers are unable to work. We would like to start donating a percentage of each sale to a reforestation organisation to offset our carbon emissions from shipping and help promote regeneration.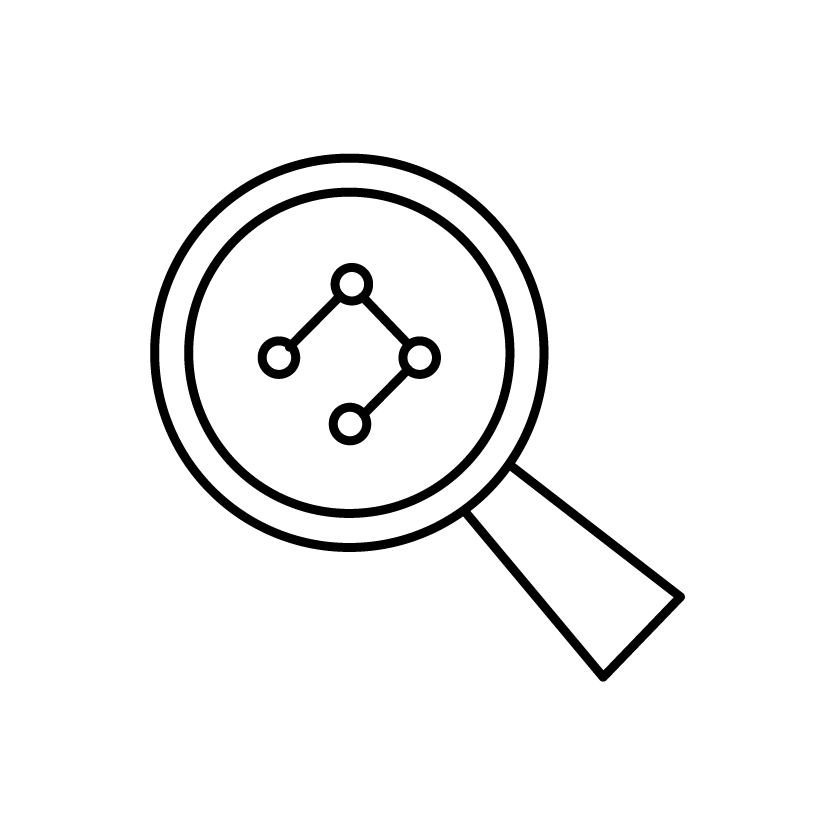 Transparent
This has been our mission from the beginning. Anything made in Byron Bay is by Sandie. The fabric is all organically grown and spun and woven at Women Weave in Maheshwar, they have 300 artisans. We work with AIF and Kumbaya for our made in India with Love collections. These are both amazing fair-trade organisations that's core values are to provide safe and fair employment while educating and empowering women.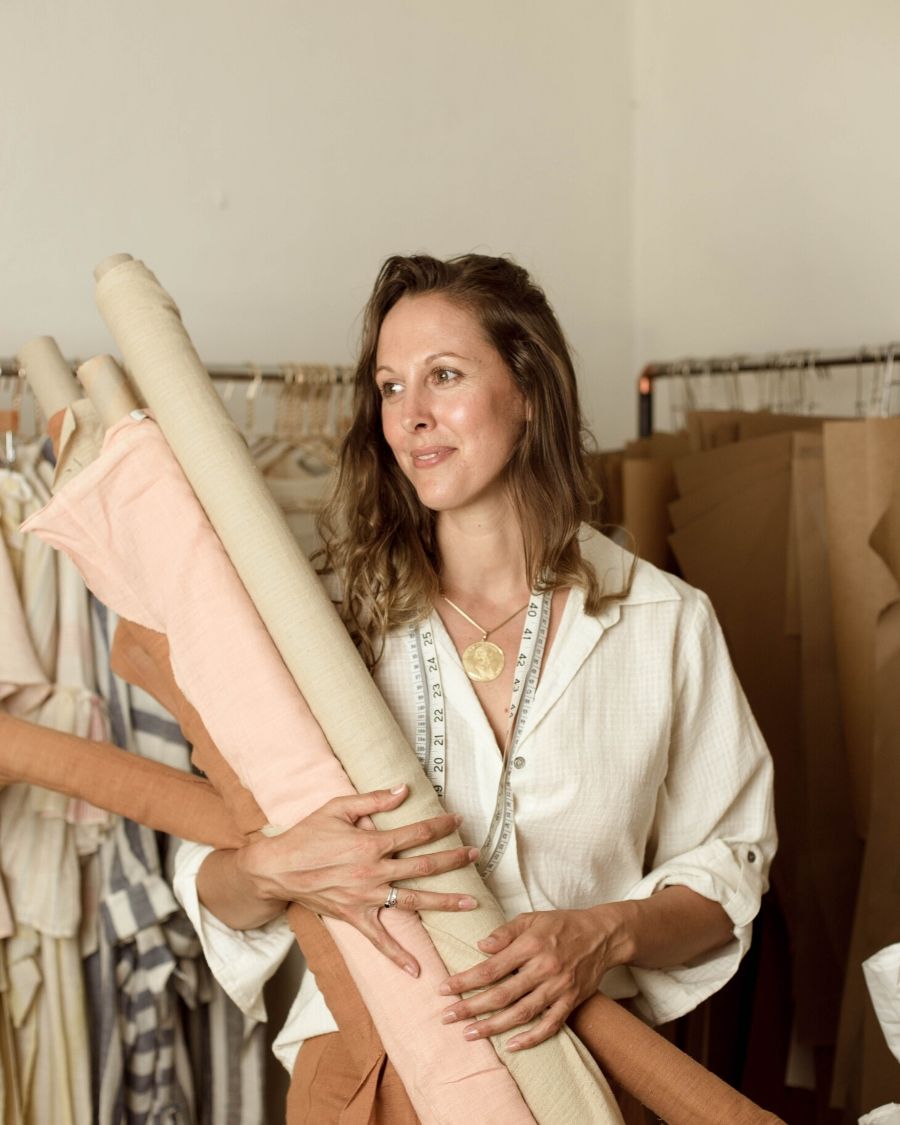 "My goal is to work out a way to connect each person in this incredible process to the end customer, not just the garment worker, but shine light on all the wonderful people involved in just one item of our clothing.".