Values
Certified Organic

Circularity

Fair

Gender Equality

Give Back

Transparent

Vegan
If you've been having a hard time trying to find well fitting, quality-made underwear that satisfies not only your taste but also the values you usually shop by then you'll be happy to hear about AmaElla. With plenty of styles, cuts, and colours to choose from, this slow fashion lingerie brand may just become your new favourite thing.
Not only will AmaElla creep up your go-to brands list because of their pretty darn beautiful (and pretty darn comfortable) underwear, but also thanks to how their bras, undies and bedtime-wear are made, and what they're made of. AmaElla's commitment to slowly and sustainably producing made-to-last lingerie is the stuff of our dreams, dreams we will happily be having in the Organic Cotton Pyjama Set.
All of their goodies are made from GOTS certified organic cotton in ethical fashion manufacturers in the UK and Portugal. Through the criteria based on the norms of the International Labour Organisation (ILO) and UN guiding principles AmaElla ensures traceability of production; prohibition of child labour; freely chosen employment; the health and safety of work environments; living wages; and that all employees are treated with respect and dignity.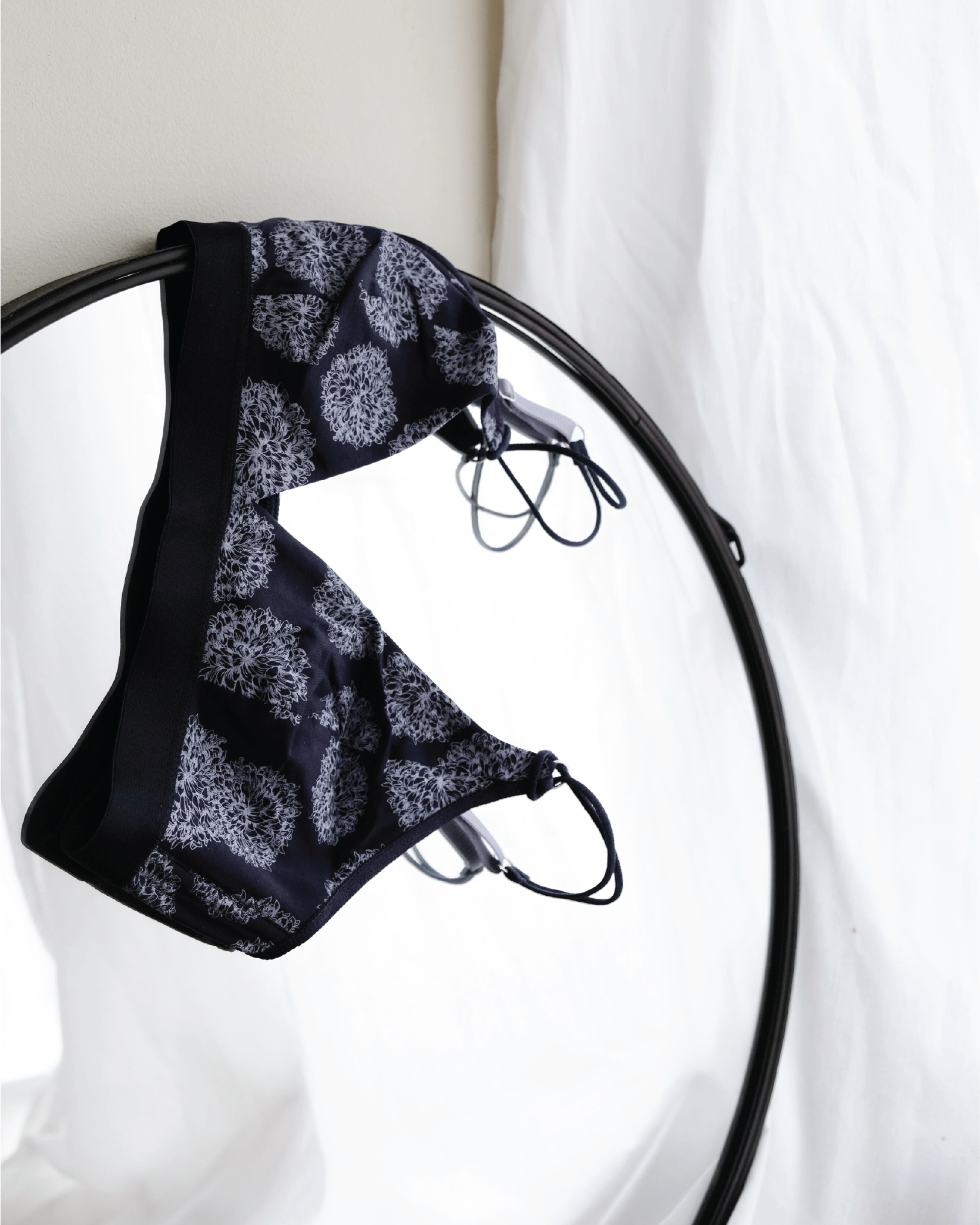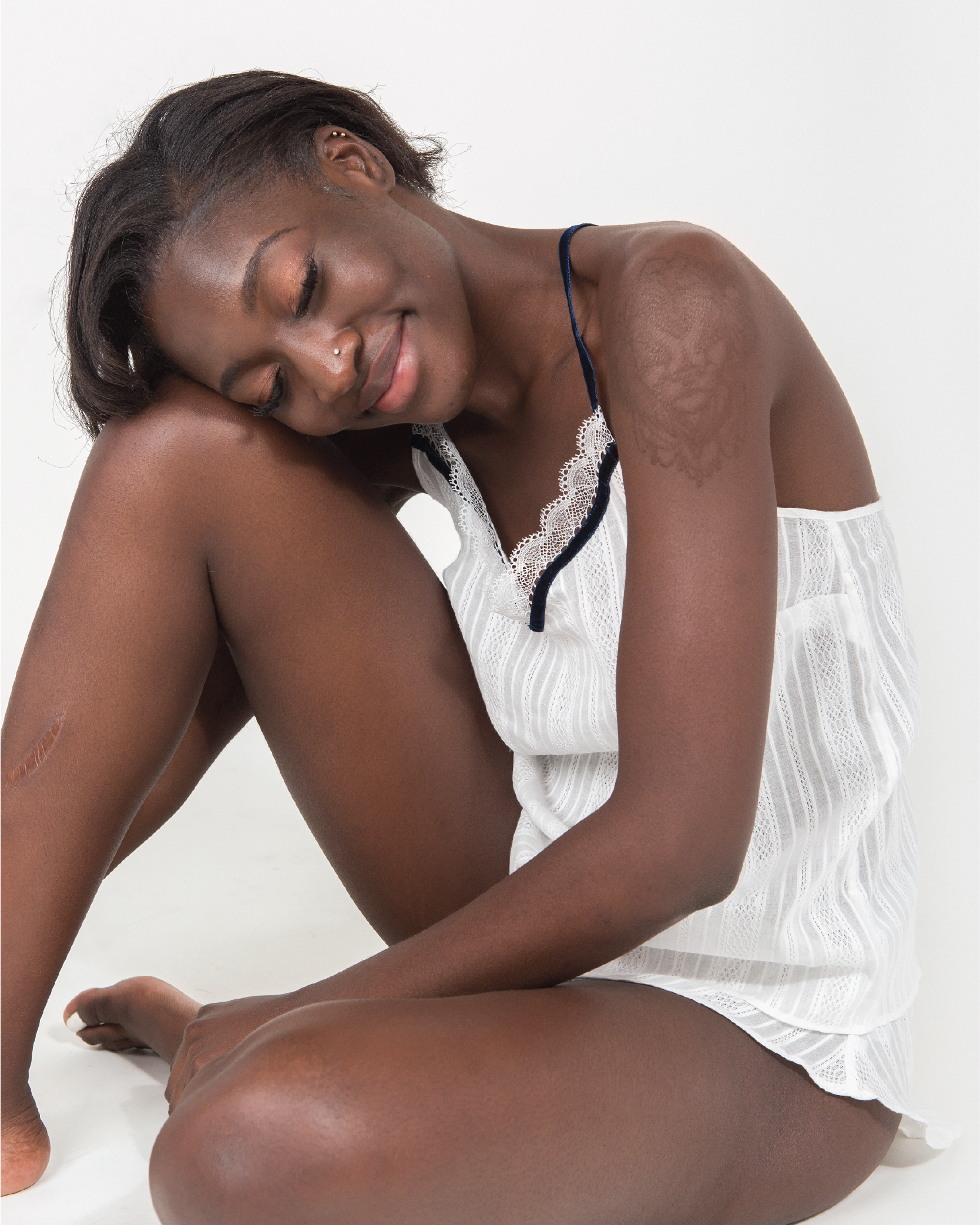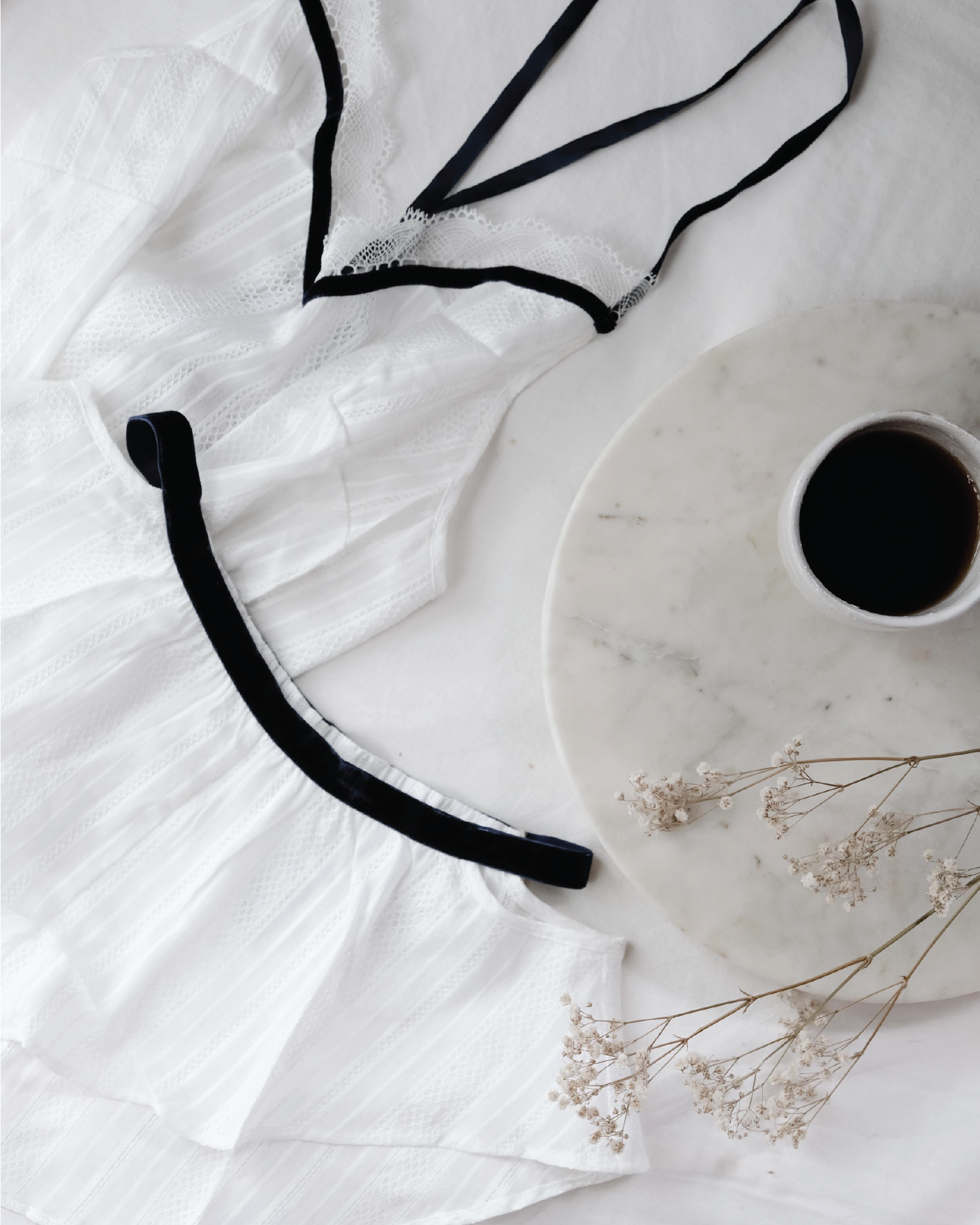 What's even better is the process the AmaElla garments go through to get to their customers. With a blatant dislike of fast fashion, AmaElla takes pride in their slow fashion ways; only when enough orders have been placed will production of their garments commence. Producing clothes on demand is one of the ways in which this company is acting with sustainability in mind, and with 3.6 billion pieces of clothing being left untouched in UK closets, it's brands like AmaElla that we should be buying from.
Just a head's up, this brand is one that's also great for those of us #blessed or #cursed with bigger boobs. There were also zero signs of plastic in the packaging – it didn't even have that little plastic thing that attaches the tag to the garment (you know the annoying one we're talking about). Everything this great company stands for directly aligns with what we try to promote with EME—ethical practices, sustainability, and empowerment—and we will definitely be returning customers whenever we need a new pair of cotton undies.
Want to know where AmaElla sits and what they're working on in terms of these 5 values? Hover over these values to find out.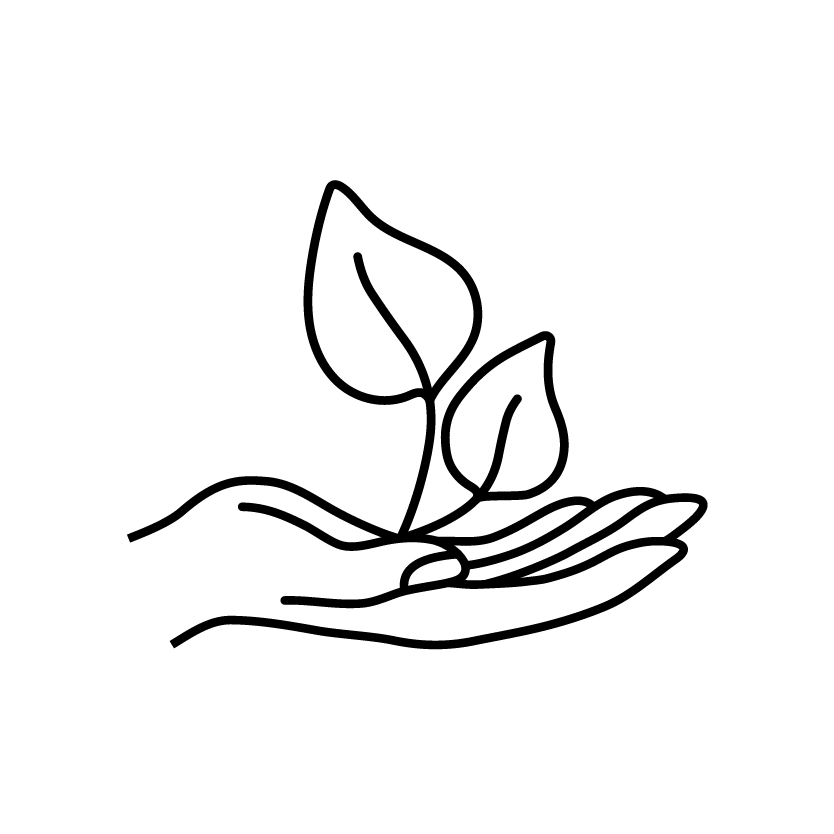 Eco Friendly
In addition to exclusively using GOTS cotton, we have a zero plastic policy. Our packaging is made from recycled paper. We are pretty much paperless. We usually do not print marketing material unless it has been strictly required by a partner and when we do is in sustainable paper and with local suppliers. We actually dod't even have a printer.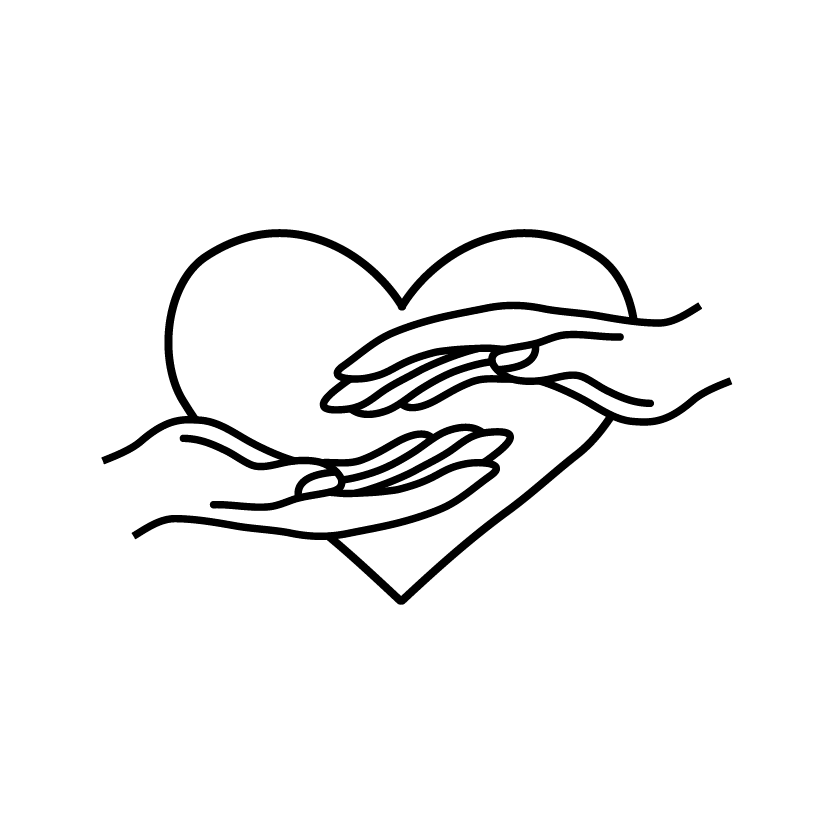 Fair
We have a transparent supply chain. Our clothes are made in Portugal in a family own business with a heritage of generations of great workmanship. We have a very honest and close relationship with them. We have done our own auditing with them and sat down with Human Resources responsible to make sure workers are looked after.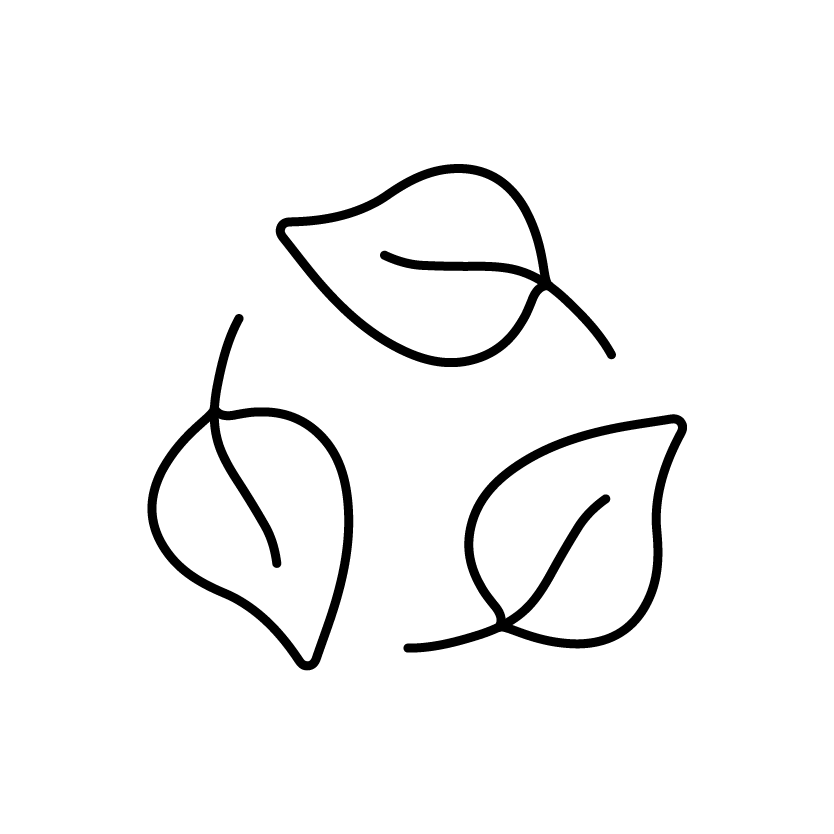 Minimal Waste
We aim to make our products with zero-waste pattern making but at the moment we have only achieve to minimise waste to around 4%. We are working on finding solutions to minimise waste starting at the design stage although sizing still remains a challenge.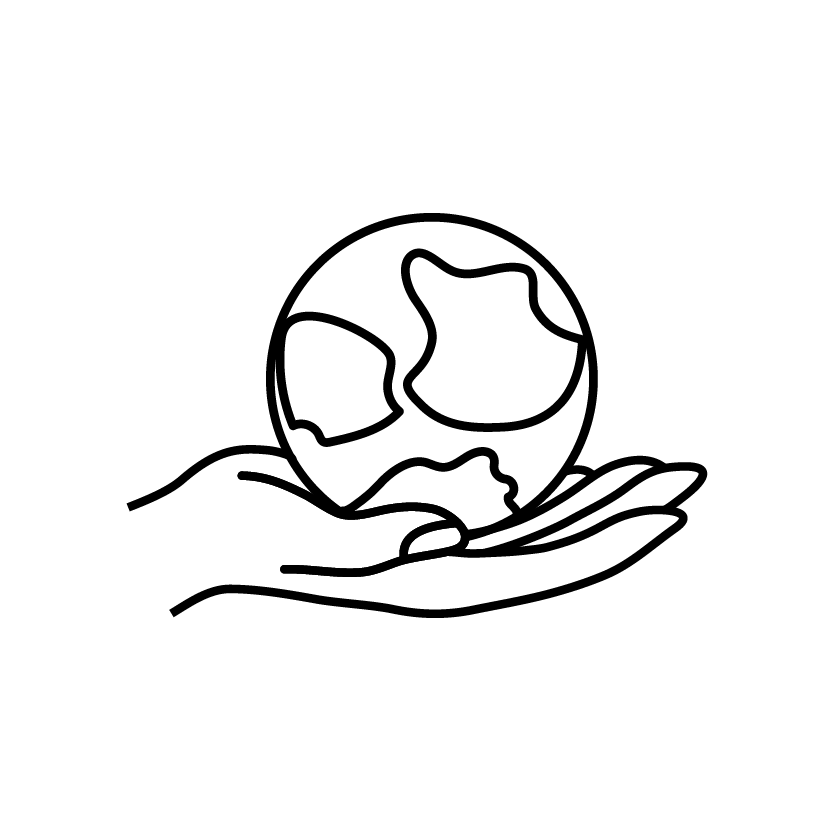 Give Back
We're part of 1% for the planet.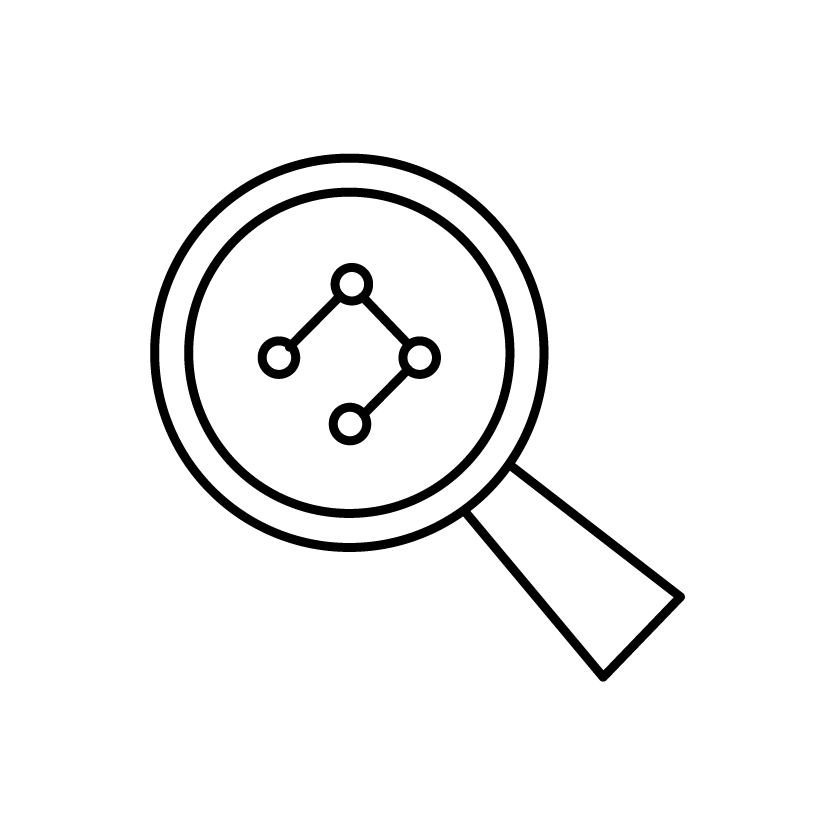 Transparent
We can trace our supply chain because we take full ownership of the sourcing and only work with GOTS cotton.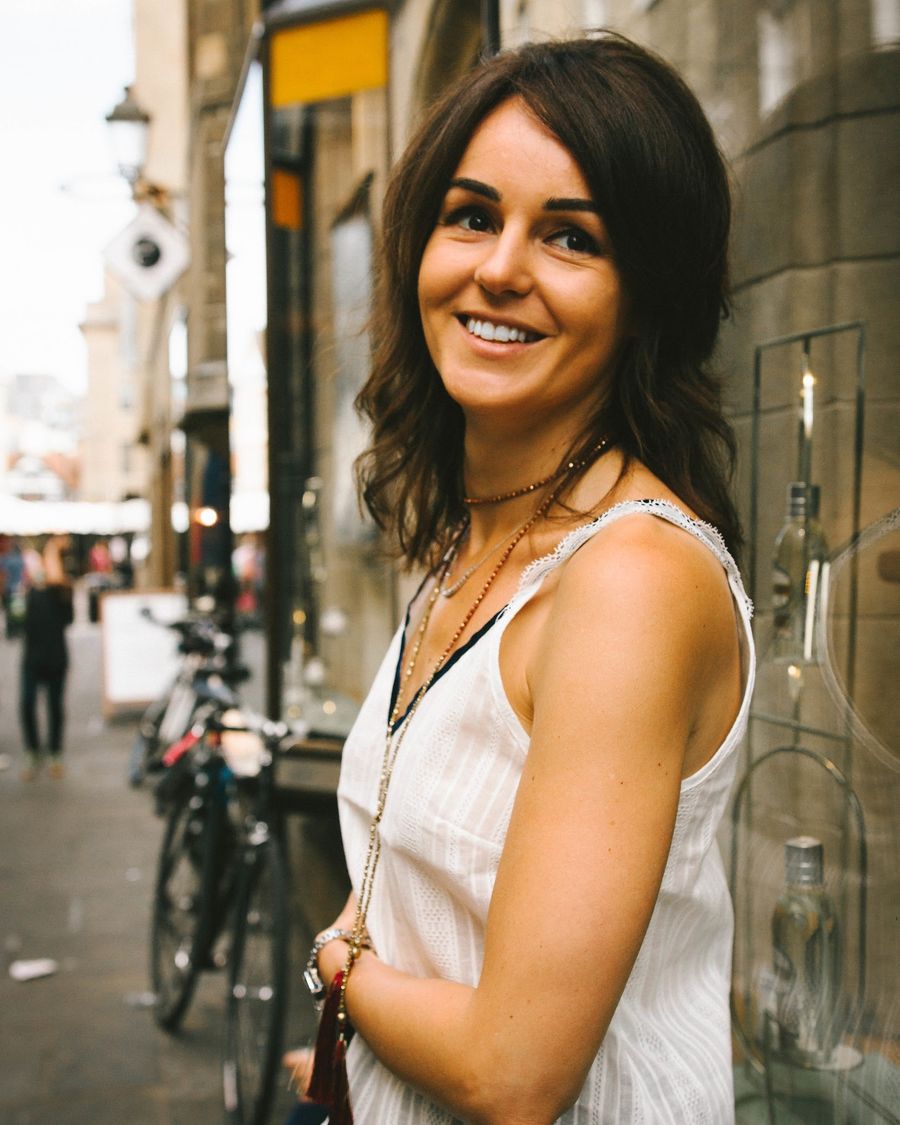 "Always celebrate your achievements, small and big. Focus on how far you've come rather than how much longer you have left to your objective".