Values
Eco Friendly

Fair

Give Back

Minimal Waste

Transparent
Apart from Idris Elba, there is nothing more pleasing to the eye than a smooth leather bag that looks like it's just come off the polisher. Disagree? You obviously have not locked eyes—in theory, of course—with any of the bags from BM. BM is the epitome of a good LBB (little black bag – feel free to use). Born out of a desire to consciously create beauty, BM crafts exquisite leather bags and accessories that are made to last, and that are also made with a little difference. This makes us over the (black) moon. Pun definitely intended.
As well as the obvious beauty of the BM bags, what really stuck out to us about this epic company were the transparency it shows and the quality of the products. The BM team knows who makes their bags, which as we all know is one of our main criteria. BM uses a Melbourne factory with forty years experience to bring their designs to life, with a workable rate charged for each product and a fair, previously established timeline for the creation of each to ensure no overtime is needed.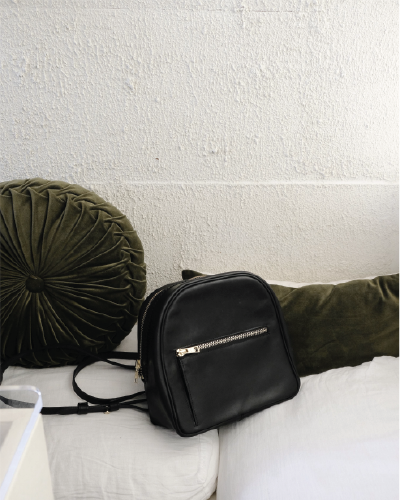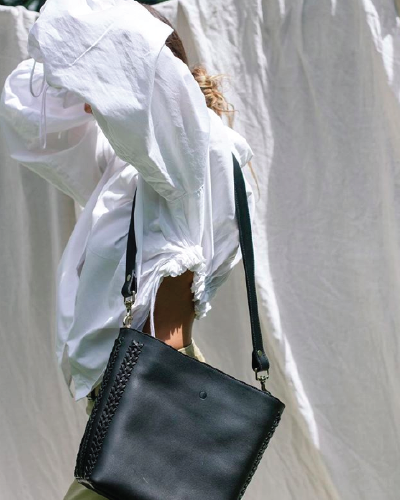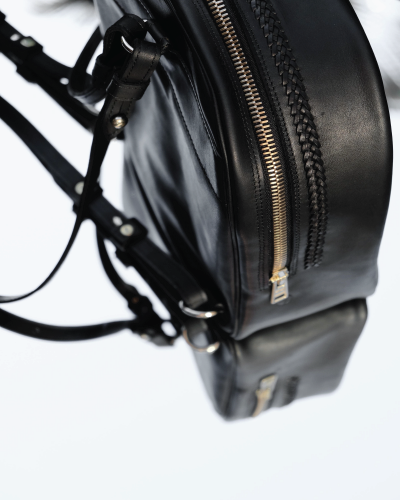 The cattle that are used for the BM leathers are strong, healthy cattle from the ANZCO group. This group adheres to strict animal welfare guidelines, including proper and sufficient food and water, adequate shelter, opportunity to display normal behaviour, physical handling that minimises pain or distress, and protection from or rapid diagnosis and treatment of injury and disease. BM uses cattle from New Zealand, a country known for their high-quality skins because of the country's favourable seasons, quality pastures and, our personal favourite, their ethical farming practices.
As for the tannery BM buys their hides from, it too is a New Zealand business. The tannery, established in the 1950s, uses water-based products in their practices in an effort to keep any volatile organic compounds from entering our atmosphere. It's also one of a kind: this tannery is the only wet blue to finished leather, bovine tannery in Australasia. Pretty impressive, huh?
In an effort to prolong the life of their bags post-sale and also because of their commitment to sustainability, BM has put together a "Top 10 Tips" list of caring for your leather products. This is incredibly useful information, especially for leather surviving in this Aussie heat. Everything BM does, from the way in which the team sources the hides to the advice they give to their customers on maintaining their leather products, is to maintain sustainability not only in their business but also in general. So, if you need a LBB that'll defy trends and seasons, look no further than BM.
Want to know where BLACK MOON sits and what they're working on in terms of these 5 values? Hover over these values to find out.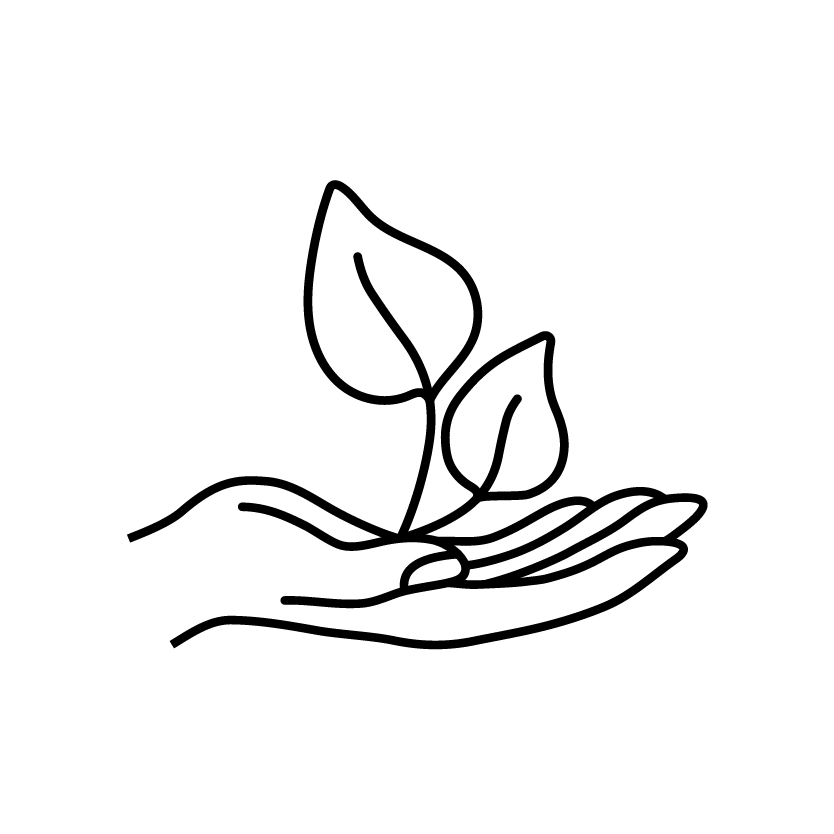 Eco Friendly
At BLACK MOON we try to make each thing we do have less impact on planet earth. For example, BM Boxes + are made with 57-66% recycled material, BM Black tissue paper + is 100% recycled, and BM Thank you card + is printed locally on 100% post consumer recycled paper.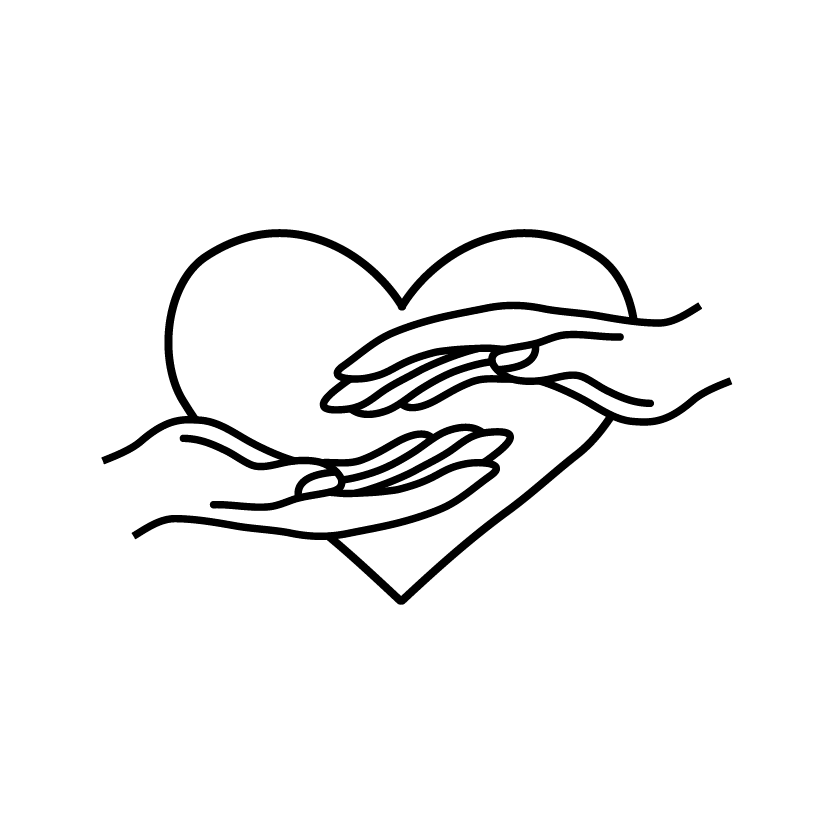 Fair
The factory that makes BLACK MOON's luxury handbags was established in the mid 1980s by a husband-and-wife team in Melbourne, Australia. Together they have 40 valuable years of experience in the leather industry crafting handbags. A fair and workable rate is charged for each product and a fair timeline is also agreed upon for production to ensure that no overtime is needed.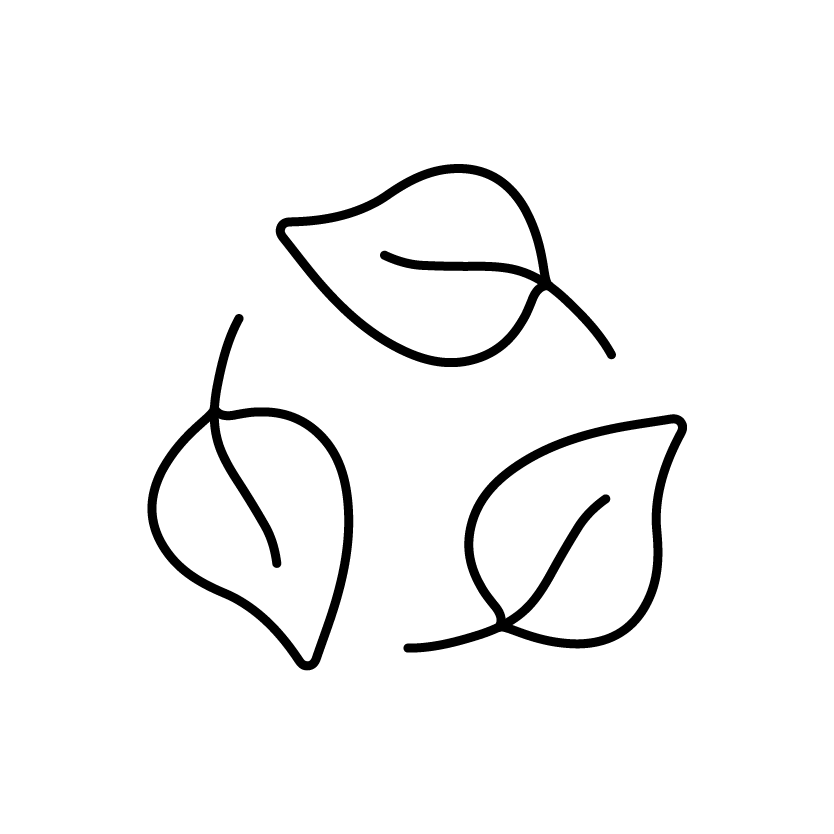 Minimal Waste
We only produce 5 units of each item, and if this item is popular then we make to order. This keeps our stock & need to go on sale to a bare minimum. Our bags are also a classic design to ensure that the shapes won't go out of fashion, getting more wears out of them in the years to come.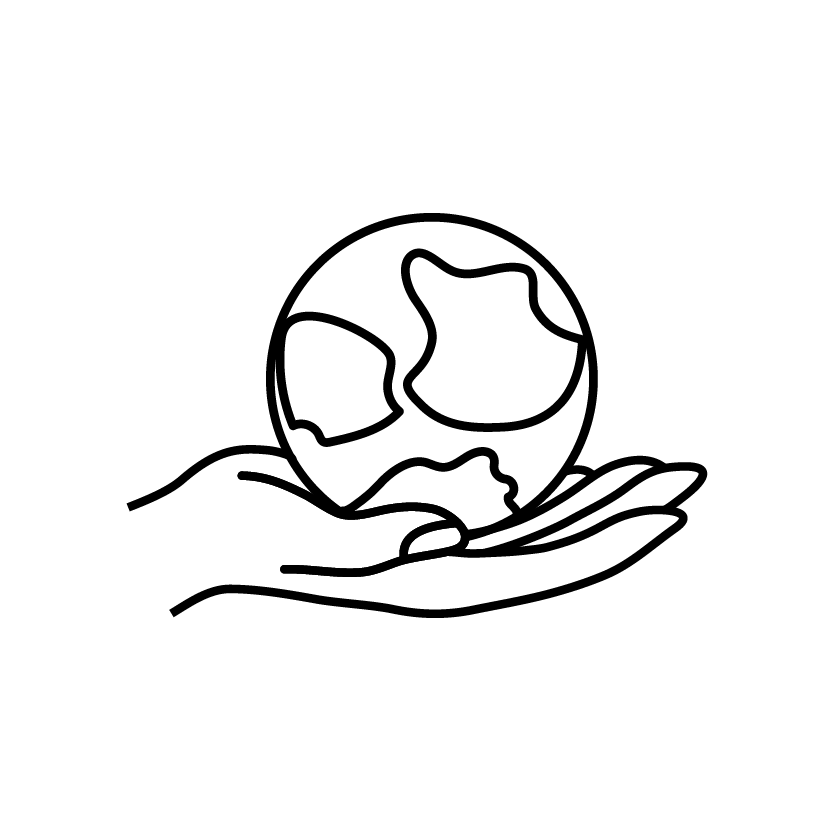 Give Back
We have just joined up to 1% for the planet, as our profits are still quite small we are donating our time too. Take 3 for the Sea is also a charity we love and support.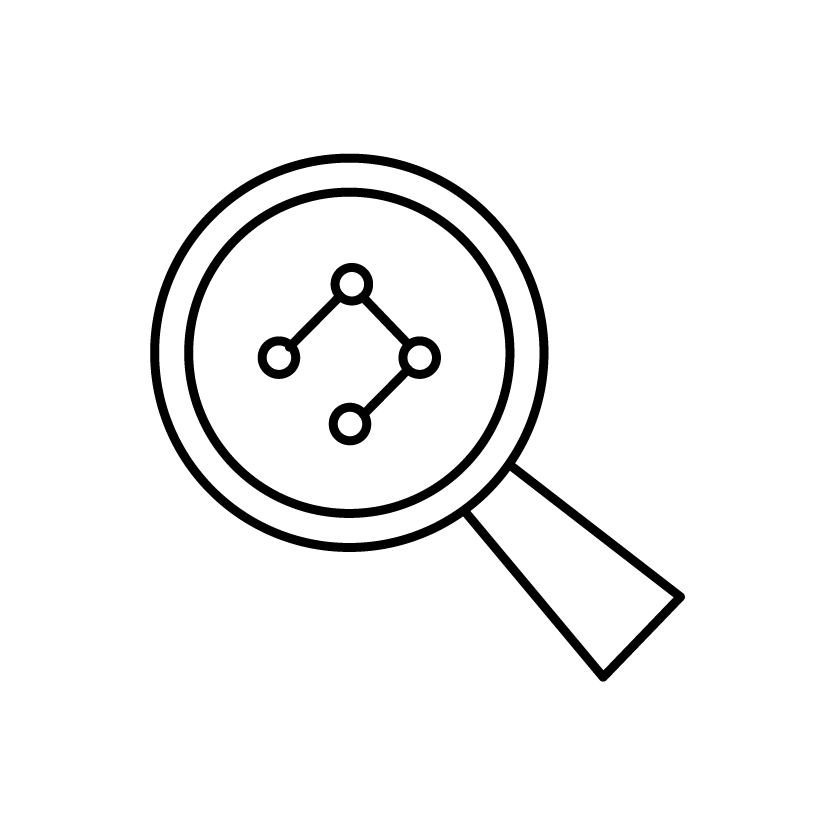 Transparent
Our supply chain: Leather - Anzco cattle from the North Island, New Zealand Tannery - Wanganui, New Zealand Kangaroo - NSW killed for population control and tanned in Sydney. Factory - Melbourne Australia Lining - Dead stock, limitations on transparency with this fabric.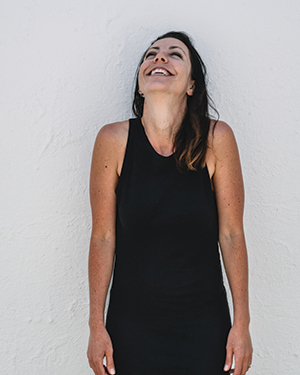 "Working as a Buyer for a mass-market accessories company, I loved the job - but had an awakening of sorts and realised my values were not aligned with my work".