Values
Fair

Gender Equality

Made Locally

Minimal Waste

Repurpose

Transparent

Vegan
Based in the beautiful harbour city of Newcastle, Australia, HALLE is a label that celebrates a slower, more mindful way of living. Olivia Halle, the founder of HALLE, believes that it's her duty to apply thoughtful processes to all aspects of her business, so she set out to create a fashion label that's fairly produced with everlasting designs and quality fabrics. This conscious approach invites the wearer to be more mindful when adding clothing to their wardrobe, and to fully appreciate the story behind their clothes.
When you purchase a HALLE piece you can feel wonderful (and perhaps a little boastful) about the fact that it was made by one set of hands in a humble studio in sunny Newcastle. This cuts out any concern for unethical practices in the designing, cutting, sewing and delivery stages of the supply chain. It's a labour of love for founder Olivia and she wouldn't have it any other way.
Olivia herself designs, cuts and sews each piece with maximum fabric yield—any offcuts are used for smaller items as a way to avoid waste and appreciate each piece of fabric for what it is. Larger offcuts are sewn into simple camis and the smaller offcuts are still used in the production used for neck binds, straps and waist ties. Every new order placed online is created through a made-to-order process, which also limits the amount of waste and ensures that there's no accidental over-production. This slower approach to production means that your order will be made to the highest standard. As the owner of a HALLE garment, you can take pride (and again feel a little boastful) about the fact that you've purchased a truly thoughtful piece.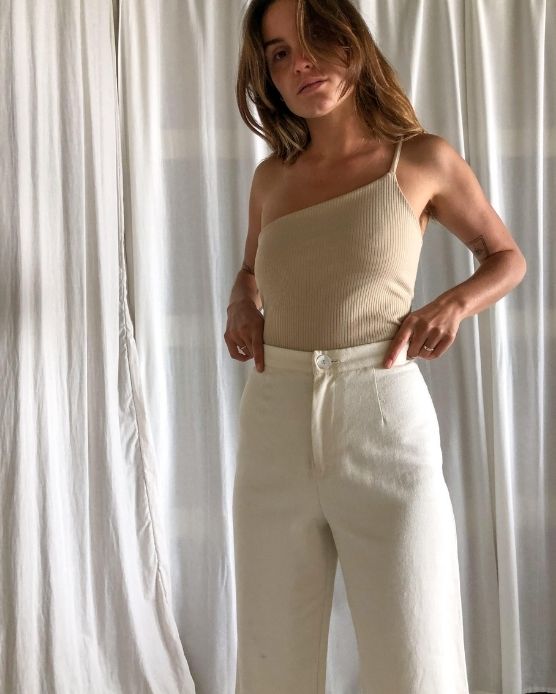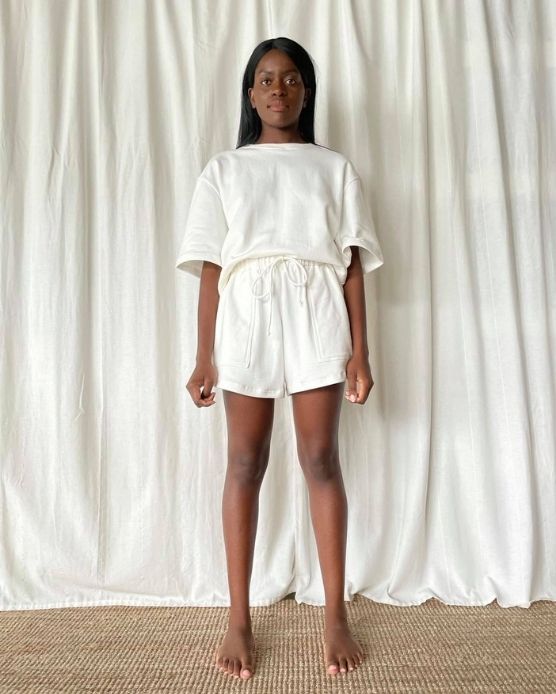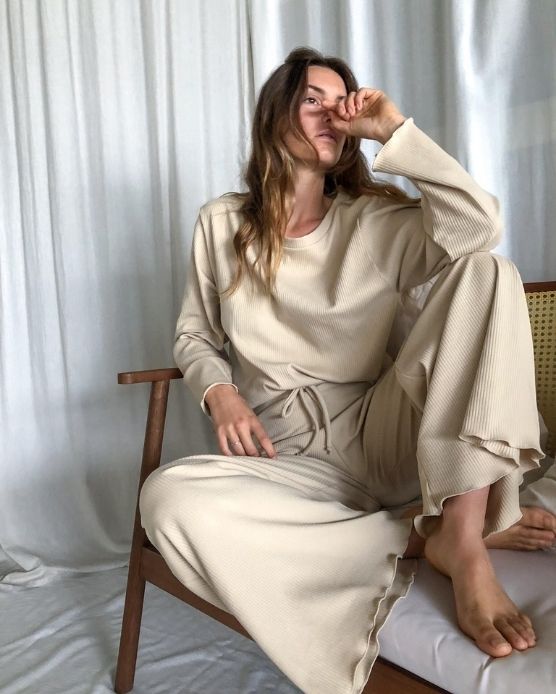 When it comes to fabrics, HALLE garments are all made from natural fibres like linen and cotton, which are durable and prolong the garment's lifespan. Olivia acknowledges that fabrics like cotton require high amounts of water during the production process, but she takes pride in knowing exactly where these fabrics come from. HALLE's linens are sourced from an Australian-owned family business, who source from mills in Japan that are known for their sustainable and fair practices. Olivia says that the mills are committed to minimal water and electrical usage, do not use child labour, and pay proper wages for all employees who work in strict occupational health and safety environments. She also sources fabrics from a South Korean supplier that uses biodegradable packaging and offers an extensive selection of natural fibre fabrics with low minimum orders. Other fabrics in HALLE products include locally sourced deadstock, and fabrics from past seasons—another way the brand is avoiding unnecessary waste.
Olivia is committed to sourcing a wider range of sustainable and GOTS certified fabrics as the business grows. This level of transparency and dedication to the long term game is what makes us here at EME so proud to house brands like HALLE on our brand directory.
When a HALLE item is sent to your doorstep, it will come lovingly wrapped in recyclable packaging without a swing tag to reduce wastage. All of the marketing materials are also recyclable, as is the box it comes in. Olivia endeavours to continue searching for the best packaging available in the very near future.
Finally, who could forget the way the garments make you feel? HALLE pieces are soft, subtle, simple and created with precision and attention-to-detail. These are the types of pieces that you'll never want to take off—not only because they're beautiful and comfortable, but for all the aforementioned reasons above. We hope you love HALLE as much as we do.
Want to know where HALLE sits and what they're working on in terms of these 5 values? Hover over these values to find out.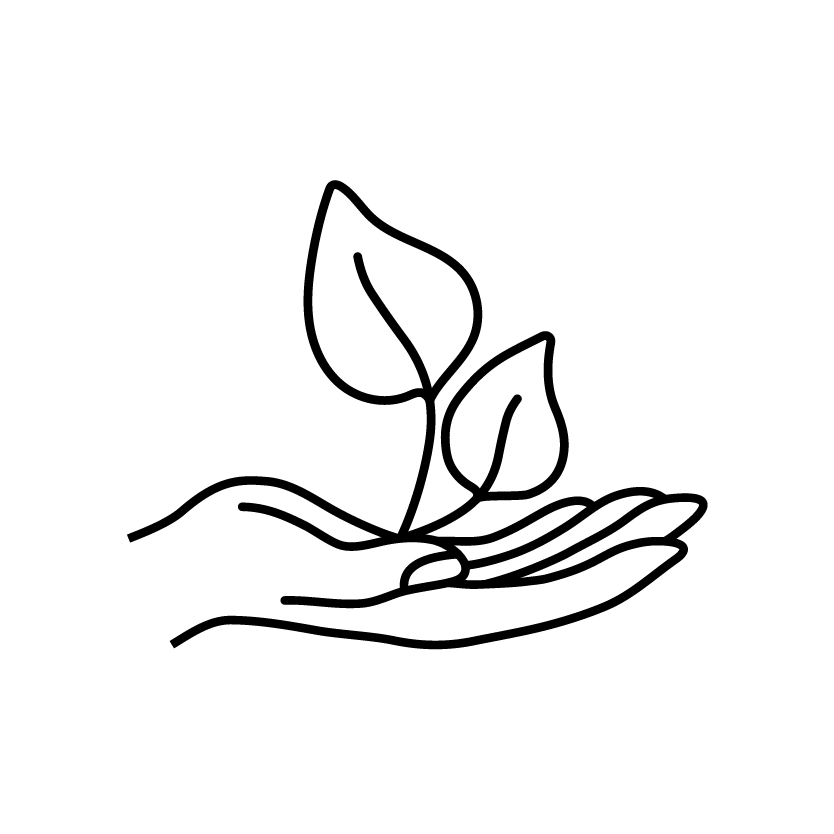 Eco Friendly
HALLE is a little bit different to your traditional clothing label. The majority of online orders are made-to-order which brings down wastage and also eliminates over production. The micro collections or "Drops" that are released every few months are capped at certain quantities which is dependent on how much fabric I have available & also the maximum I can physically produce over a period of time. This means I do not have excess stock sitting around. All orders are shipped with minimal packaging, in a recyclable box & without swing tags. Eventually I would love to have all packaging 100% recyclable.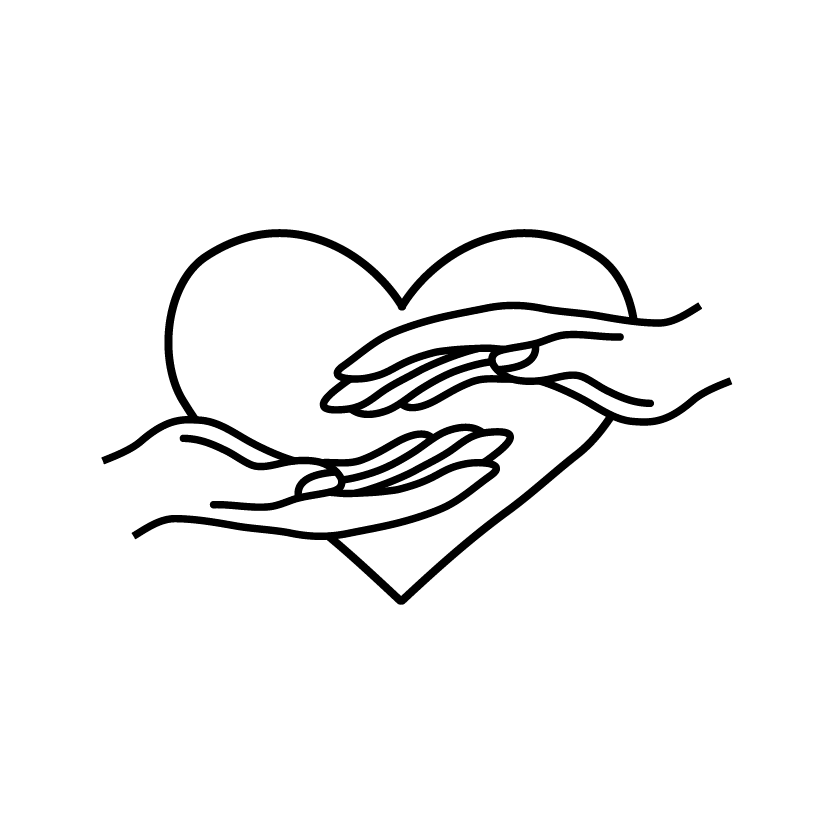 Fair
Yes. All HALLE garments are nurtured inhouse from concept to production by the hands of yours. This eliminates the worry of having to monitor working conditions & I know that every piece of clothing that leaves the studio if perfect & ready for long life.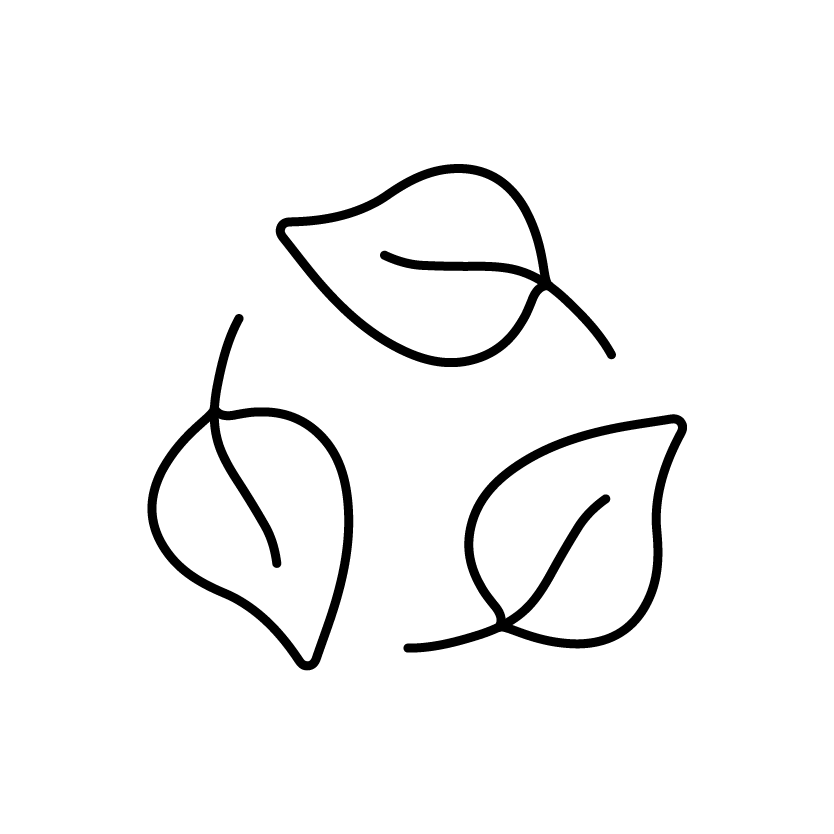 Minimal Waste
Yes absolutely, minimal waste is a big part of garment production. Of course like any production line leftover fabric or scraps are inevitable. Scraps that are left over from producing a HALLE garment are either fashioned into "off cut" items which are pieces designed to use up larger pieces of scrap fabric. The smaller off cuts are still used in the production of your HALLE pieces & can be used for neck binds, straps & waist ties to name a few. All the remaining scraps that are non functional are used for testing machines before your garments are carefully stitched together. The made-to-order bases of all online sales means there is no need to over produce. This close connection to the production line means only garments of a high standard are shipped & their new owners can rest easy knowing all steps possible were taken to produce the most thoughtful pieces.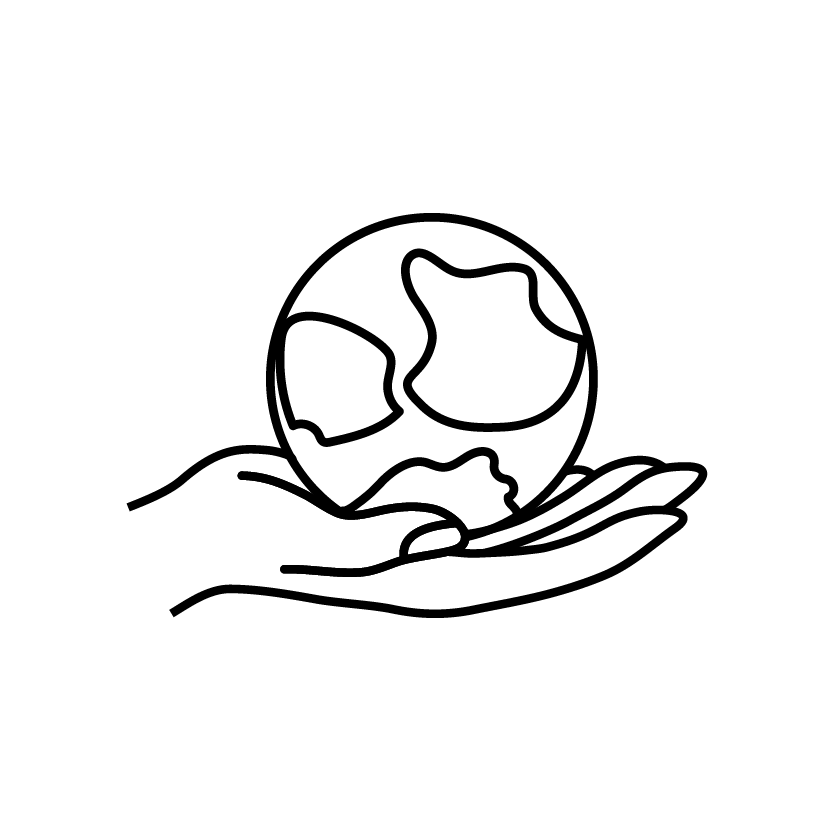 Give Back
Currently HALLE does not give back to charities or organisations. However, being involved in 1% For The Planet is something I am very interested in as well as some community give back initiatives.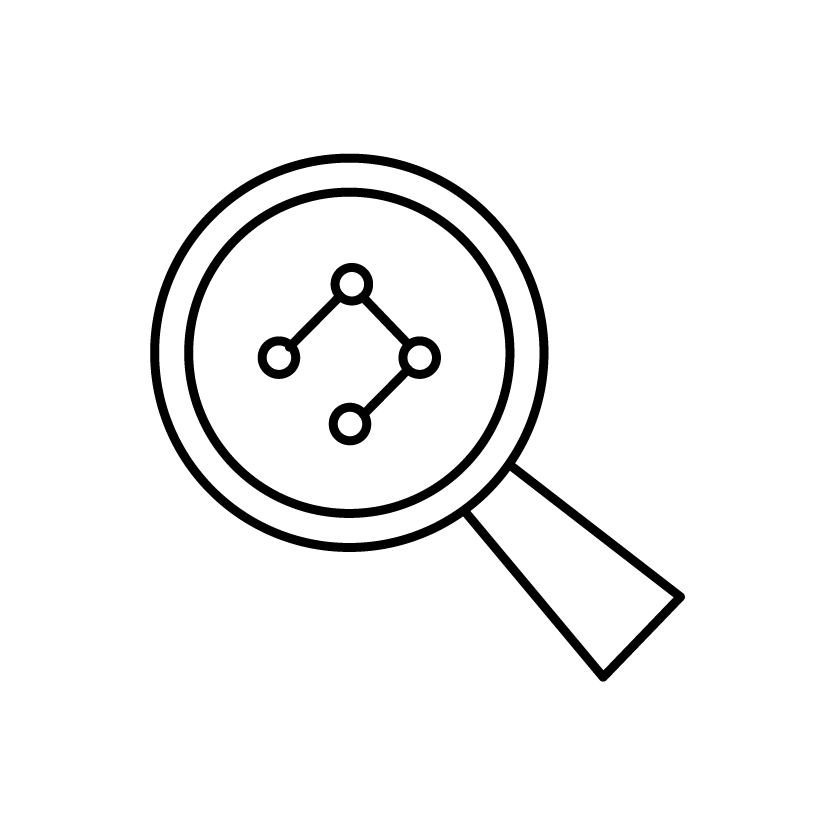 Transparent
Because all HALLE garments are made in house most of our production line is very easy to trace. When you start looking at fabric suppliers & fibre origins that's when it becomes complicated. I do my best to ask the hard questions when purchasing fabrics. Certified fibres do also come at a slightly higher price point & is something I am looking into as HALLE grows.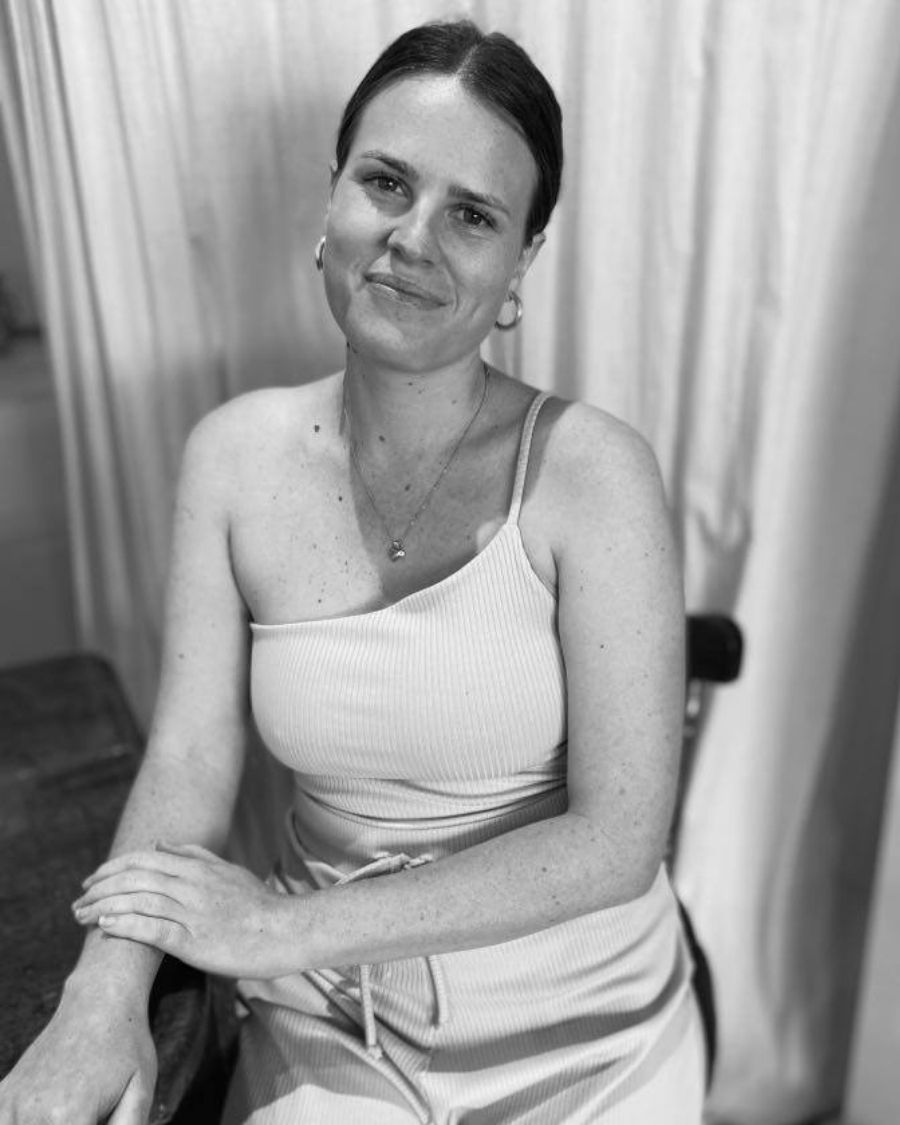 "From day dot natural fibres have been ingrained into me. Not only are they beautiful to work with, they of course have less of an impact on the environment through their lifecycle ".