Values
Artisan

Fair

Gender Equality

Minimal Waste

Natural Fibres

Repurpose

Transparent
There's only one word that fully encompasses this next brand's look: fabulous. They're ethically made, of course, but as soon as we looked at their clothes all that popped into our minds was the f word. No, not that f word. How dare you.
This funky brand is KOPAL. Meaning "newborn leaf" in Sanskrit, KOPAL seeks to embody "a new, more considerate approach to clothing this is worlds away from today's mass market and fast-fashion." This is exactly what they're doing—and very stylishly, might we add.
KOPAL is the brand name (obviously), but it's also the name of the brand's wonderful creative director. Kopal was born in raised in India and it is here that she spends four to six months a year bringing empowerment to rural villages through her business by employing local artisans who bring her designs to life.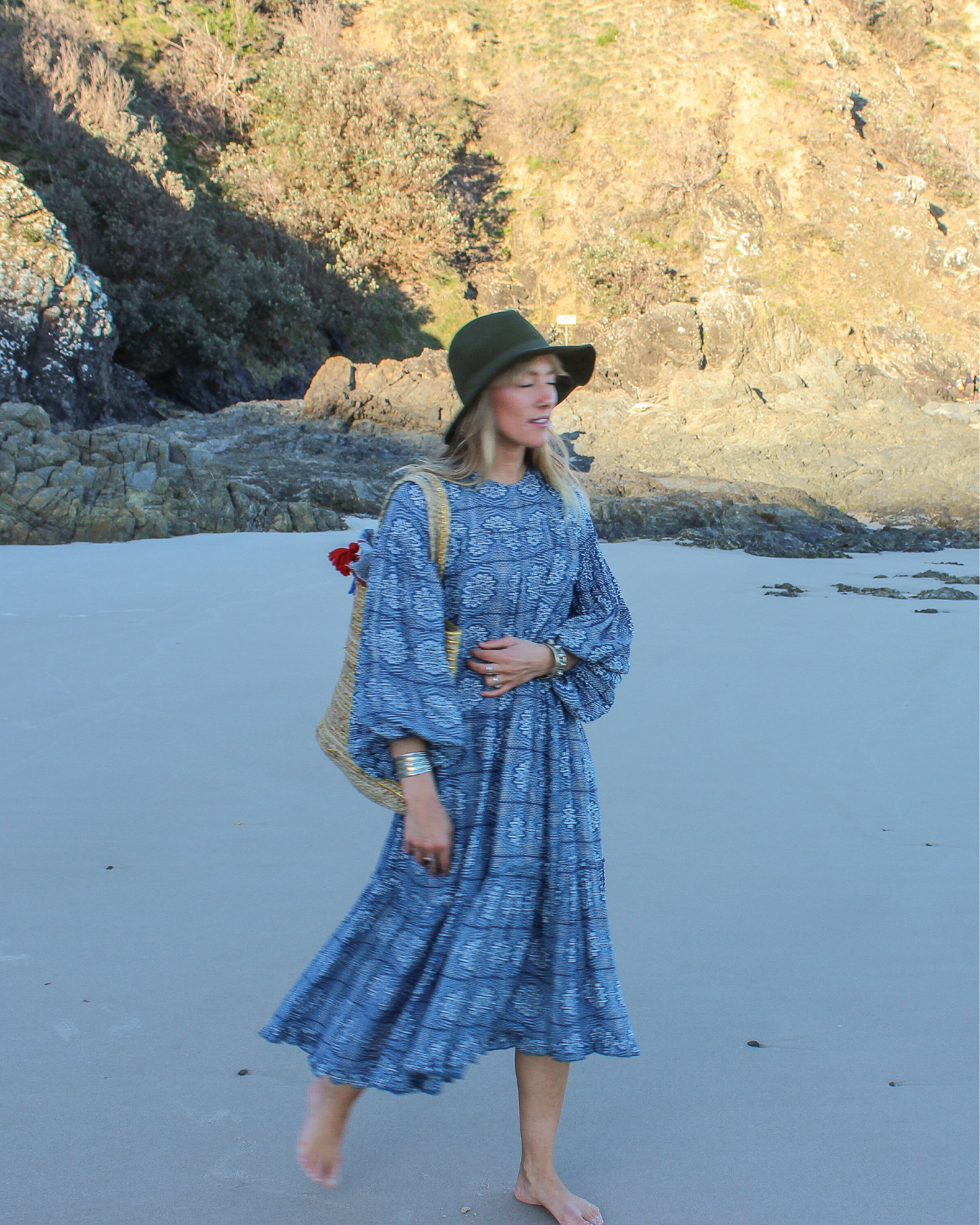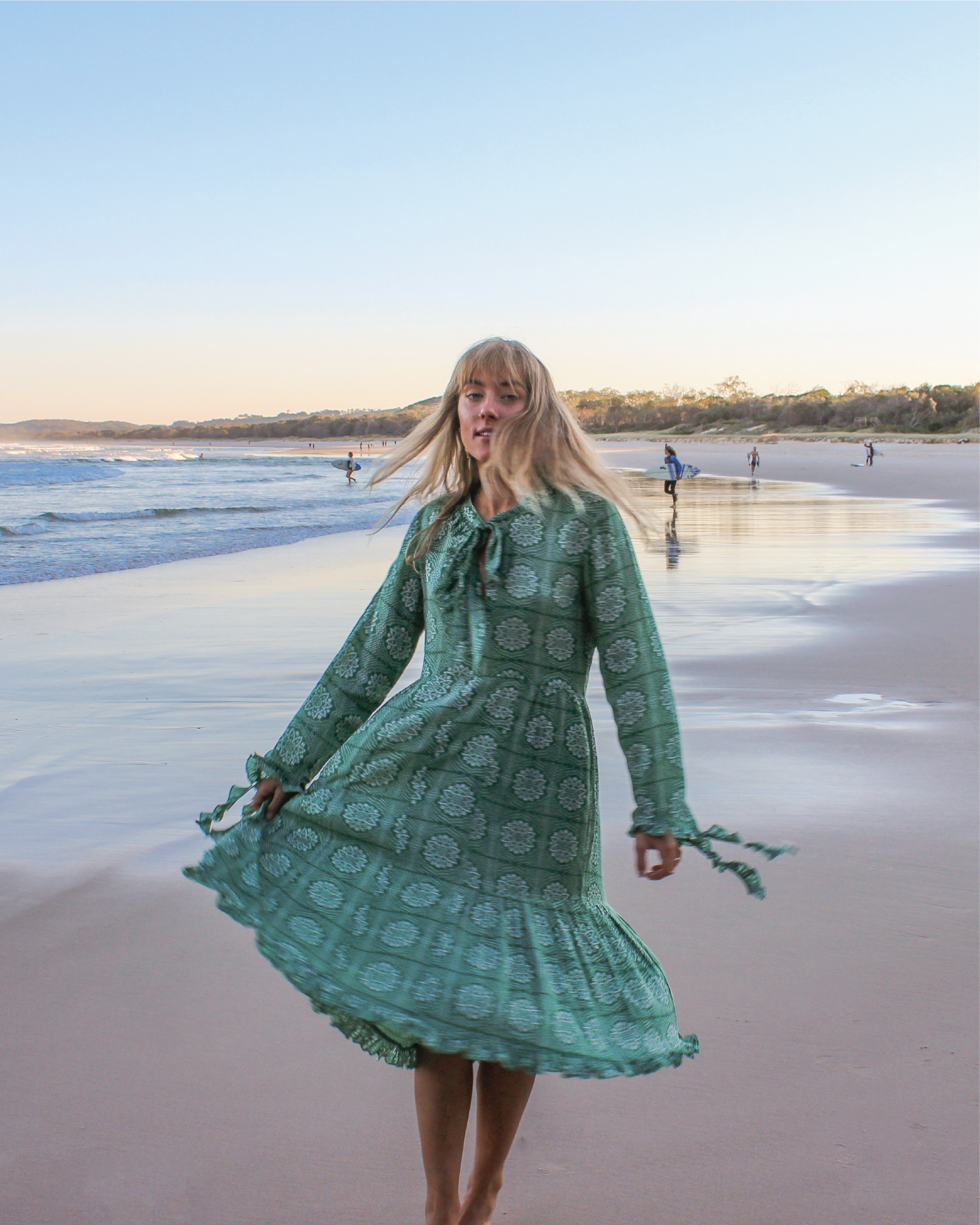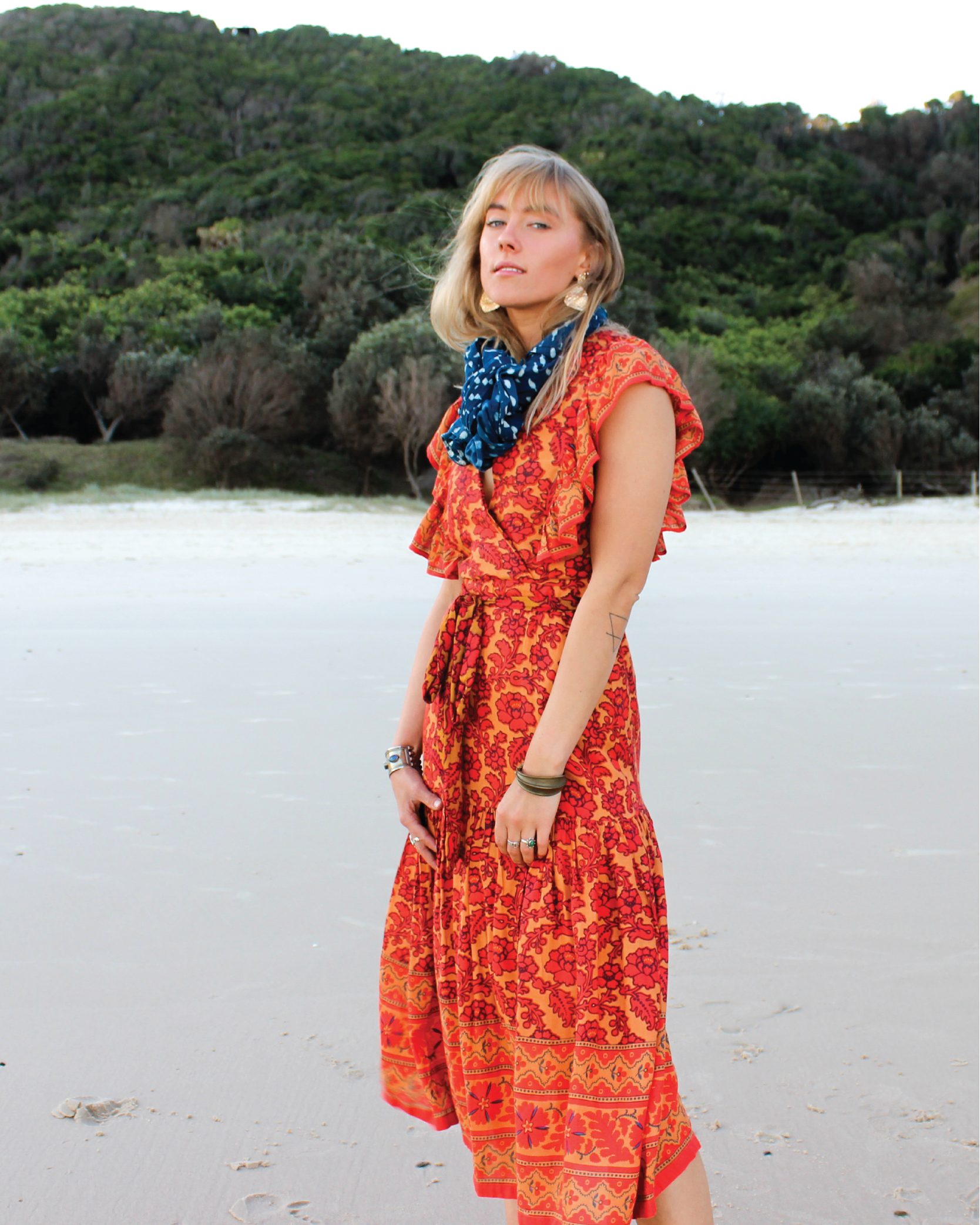 "Empowering artisans by creating jobs and incomes is the most important aspect of my business in helping to sustain ancient traditions in India."
Kopal believes in the positive power of business. She is trying to keep the traditions handed down through generations alive by working with locals who are skilled in these indigenous knowledges, and partners with Self Employed Women's Association (SEWA) in order to do so.
The timeless garments, all of which are complete statement pieces in their own right, are inspired by Kopal's own travels through Bolivia, Peru, Brazil, Ecuador and Morocco. Only the highest quality cotton and natural dyes are used in the creation of the KOPAL pieces and this is completely obvious when seeing and touching the garments.
Our own KOPAL goodies were wrapped inside a massive bag that will definitely be reused for Saturday morning markets and grocery shopping, and they even arrived in a compostable bag! This is why we love ethical brands so dang much—thoughtfulness is rife through ever part of the supply chain.
KOPAL is everything a fashion brand should be: slow, ethical, sustainable, and just downright fabulous. Kopal uses KOPAL to promote empowerment for artisans in remote Indian villages, and it's just a quick look through the "SHOP" section of their website to really appreciate the work this company is doing.
Want to know where Kopal sits and what they're working on in terms of these 5 values? Hover over these values to find out.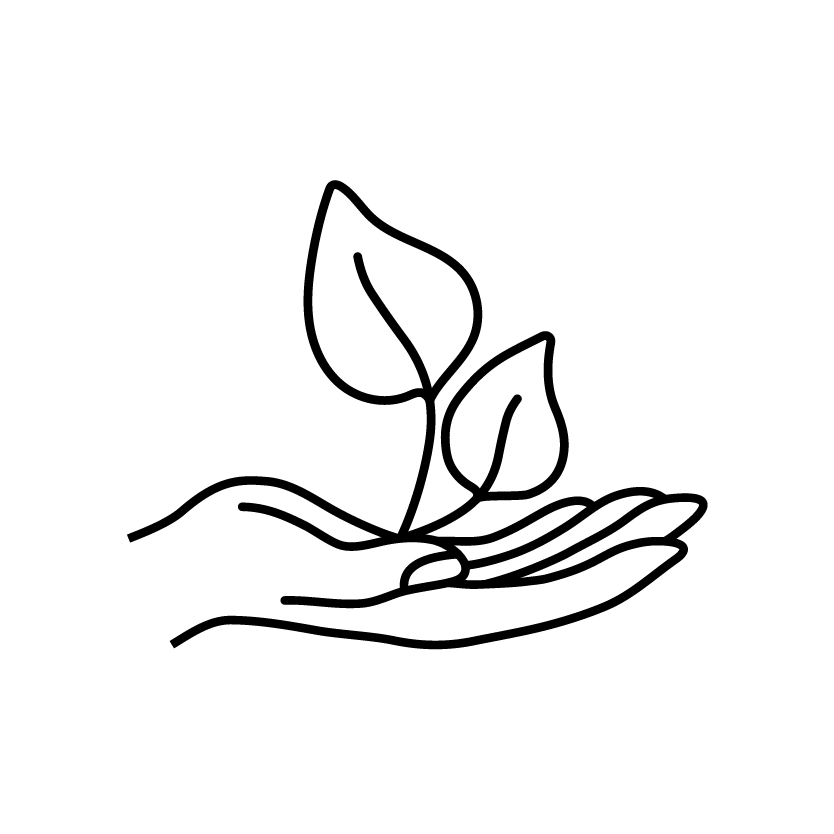 Eco Friendly
We ship, plastic free, in 100% recyclable shipping bags. We print all marketing materials on 100% recycled paper. We work to recycle sample fabrics and offcuts in production to reduce our waste footprint. We only work and produce our goods in India, so we focus on using naturally available fabrics and dyes.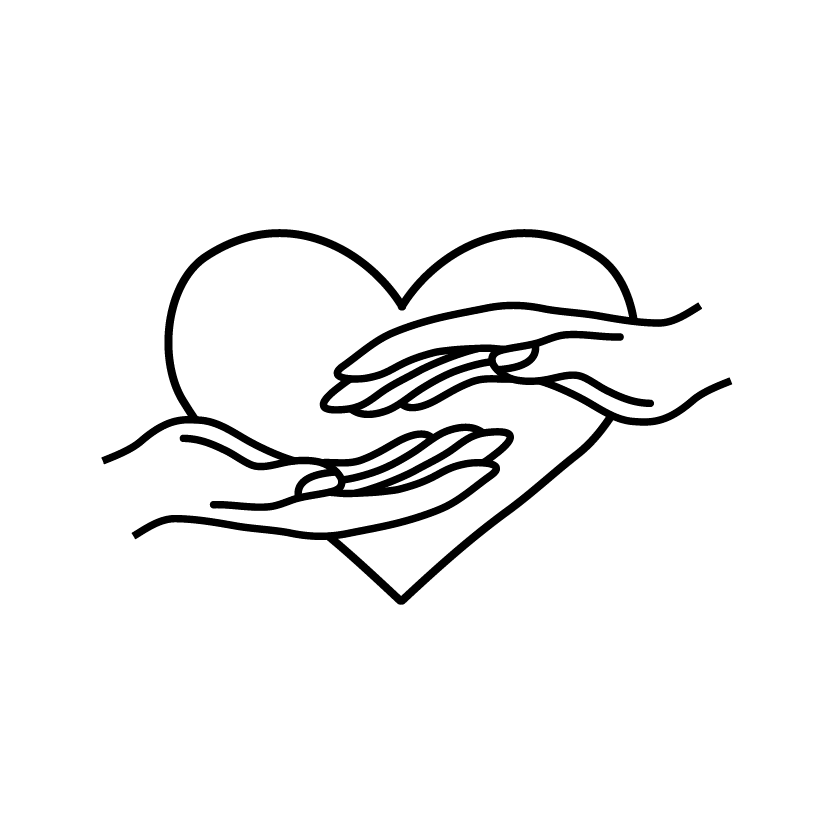 Fair
All our goods are made in India. Kopal, who was born and raised in India, spends 4-6 months every year there, working hand in hand with artisans, non-profits, and women's groups to make our collection one piece at a time. From partnerships with the Self Employed Women's Association (SEWA) and the Windows of Vrindavan, Kopal works with local organisations to not only provide them sustainable work with living wage and fair conditions, but to help educate and teach them western fashion needs and desires to help integrate them into a more modern and sustainable business world.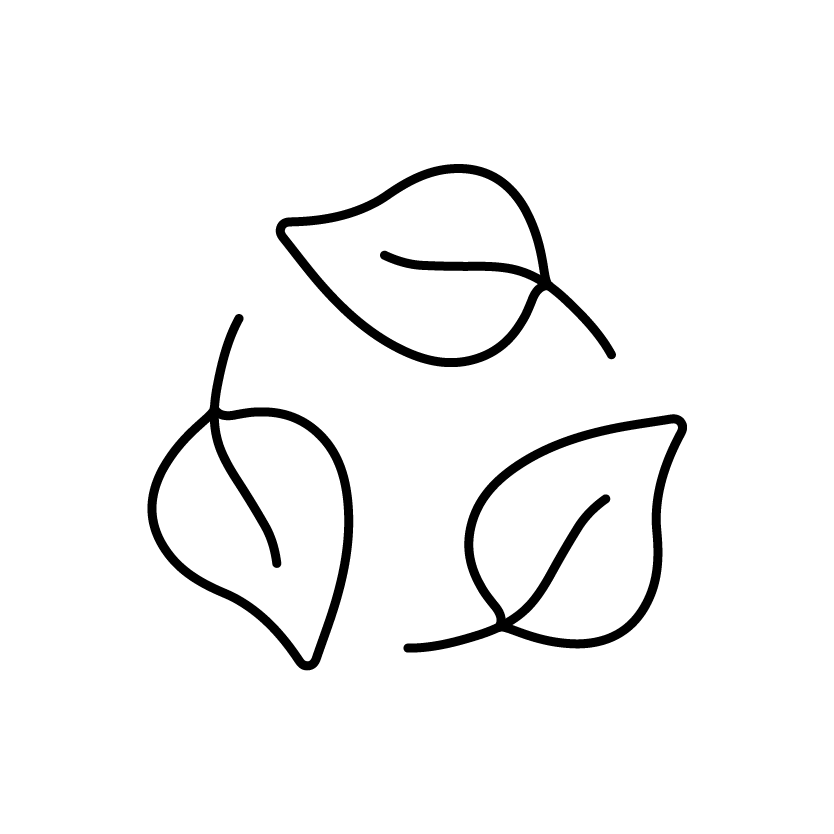 Minimal Waste
We are absolutely working hard to reduce our waste, both through our sampling and production. We produce mostly made to order units meaning we do not have a large amount of stock or excess at any point in time. We believe most of our line is timeless and not something to be worn and thrown away after one year. We are working hard to minimise our sampling excess through recycling used fabrics and integrating different and used patters into new styles and looks.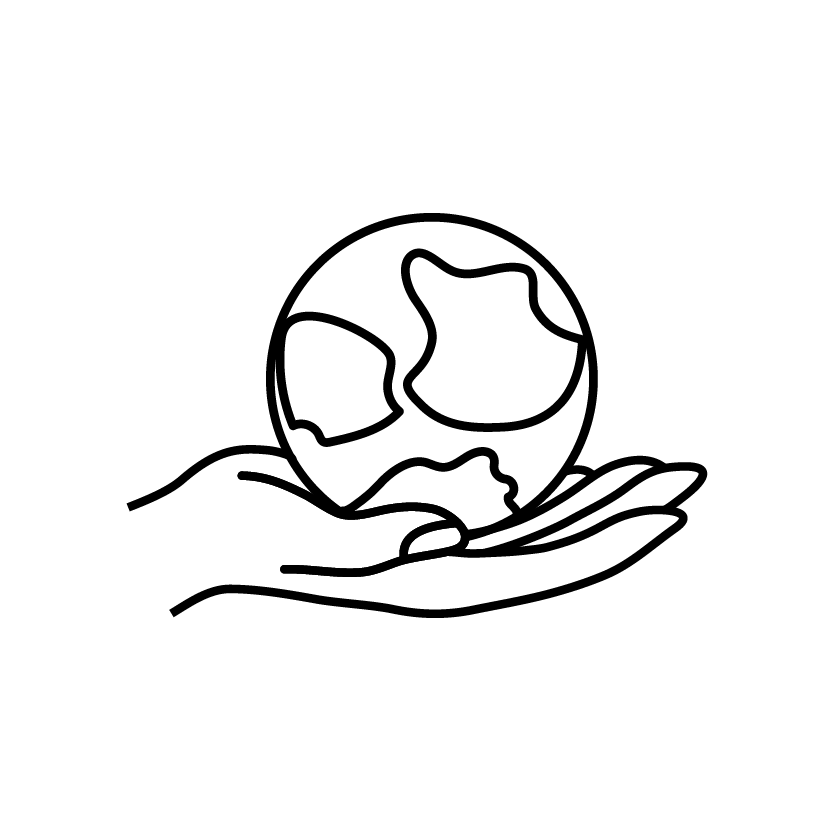 Give Back
We currently do not participate in this, but our commitment to India and how Kopal works is paramount in our mission.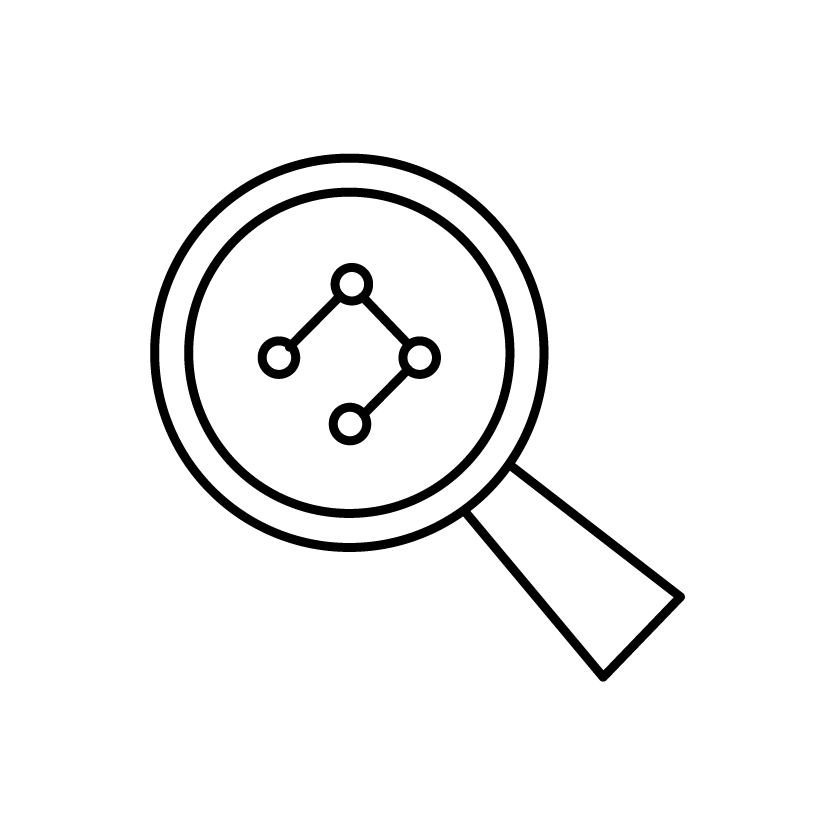 Transparent
There are certain fabrics that we are unable to produce or know exactly their supply chain that we are working with some partners to understand more and build a better way to produce. Otherwise our entire production from start to finish we are involved and work hand in hand with and know we are on the right path.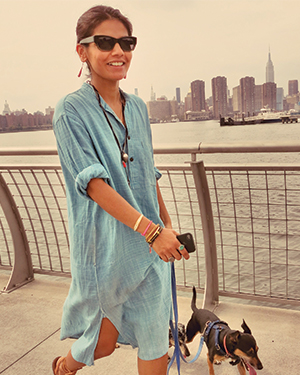 "When you buy something handmade there are always little imperfections and differences, which is really the mark that something has been made by a skilled artisan".
Free eBook + Checklist - Everything you need to know about building a more ethical and sustainable wardrobe (without having to spend all your money).
This error message is only visible to WordPress admins