Values
Certified Organic

Circularity

Fair

Gender Equality

Made Locally
The Layer/d woman is confident, relaxed, globally conscious, intelligent and, above all, committed to advocating for a more environmentally and socially just fashion industry through the clothes she proudly wears. Sound like you? We thought it might.
Melbourne-based ethical fashion label Layer/d is completely committed to providing women with consciously-crafted, quality-made clothes that empower the women who both make and wear them.
The Layer/d team has cultivated and nurtured strong relationships with their makers and suppliers; many of whom share the same values as them. Because Layer/d is passionate about supporting local and, in turn, strengthening the Australian fashion industry, they source all of their carefully chosen fabrics, trims and materials through local businesses that import from around Australia, Japan and China. 
Layer/d doesn't just talk to the ethical talk. All of the Layer/d garments are hand-crafted in Melbourne by (incredibly talented) local makers who have been with the company since day dot. All of the manufacturers Layer/d works with are Ethical Clothing Australia (ECA) accredited, which essentially means all of the workers are paid fairly, work in safe conditions and receive their legal entitlements. 
As for their packaging, Layer/d uses The Better Packaging Co. comPOST Packs – mailing satchels made from plants and non-toxic compostable resin which allows them to be, you guessed it, composted after use – and all of their marketing materials are printed on recycled, carbon neutral cards. Layer/d's 100% recycled, recyclable and compostable tissue paper is printed with soy-based inks on FSC-certified paper, the swing tags are recyclable, biodegradable and printed on recycled card, and the Layer/d labels are woven from an already in circulation recycled polyester.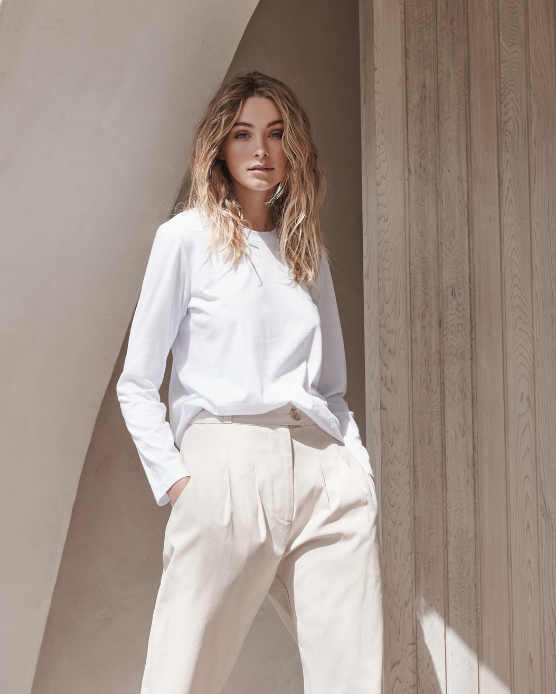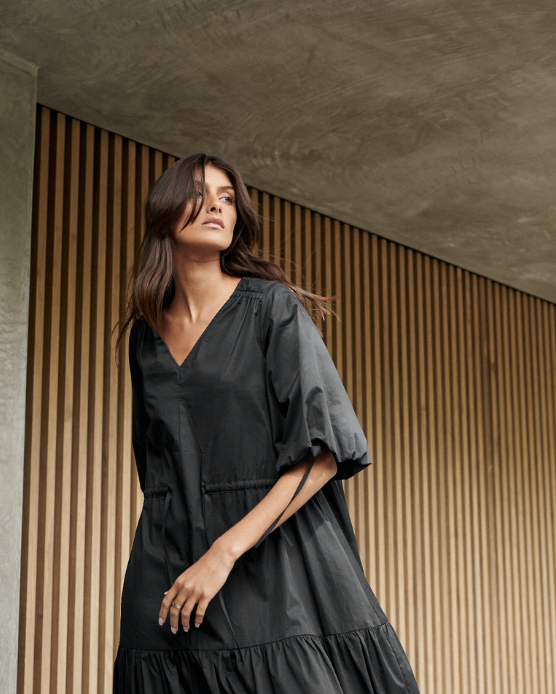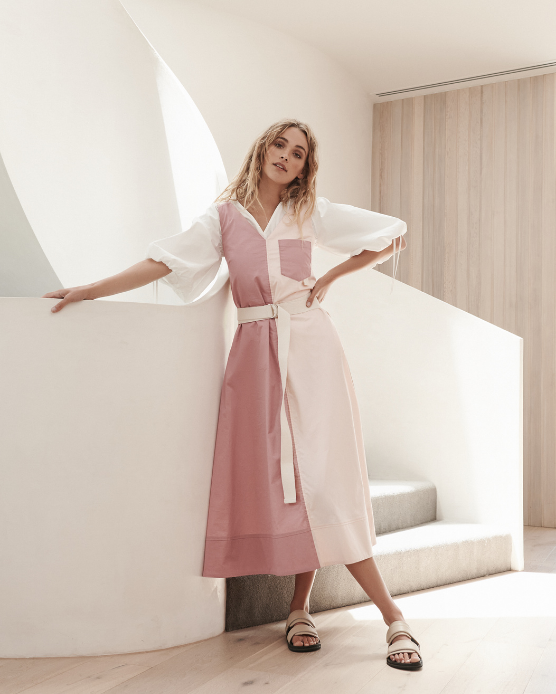 Furthering their dedication to environmental responsibility, the Layer/d team is consciously making efforts to reduce their carbon footprint: they are taking all possible measures to reduce the amount of transport required in their supply chain; they are reducing waste through a controlled design, pattern-making and manufacturing process; and they are making use of repurposed fabrications from old stock lines.
What's more is Layer/d's main office and warehouse is also 100% solar energy powered (by 92 solar panels, to be exact), and although Layer/d acknowledges the fact that their sustainability journey is a fluid one, we absolutely commend their commitment, dedication and transparency. Ok, now they're just showing off.
Layer/d is also keen to give back; they're currently in the process (COVID allowing) of partnering with and supporting an Indigenous Australian Dance College to which they would donate a set amount of each garment sold, as well as provide a platform for the incredible creatives who come go the college to showcase their work. 
If you haven't already got the jist, Layer/d is an ethical fashion company totally dedicated to providing conscious consumers with beautiful garments that do not cost the planet or its people to make. By supporting local manufacturers, maintaining strong relationships with suppliers, reducing wastage, mindfully choosing materials and adhering to an ethical mode of production, Layer/d is most definitely walking the ethical and sustainable walk.
Want to know where Layerd sits and what they're working on in terms of these 5 values? Hover over these values to find out.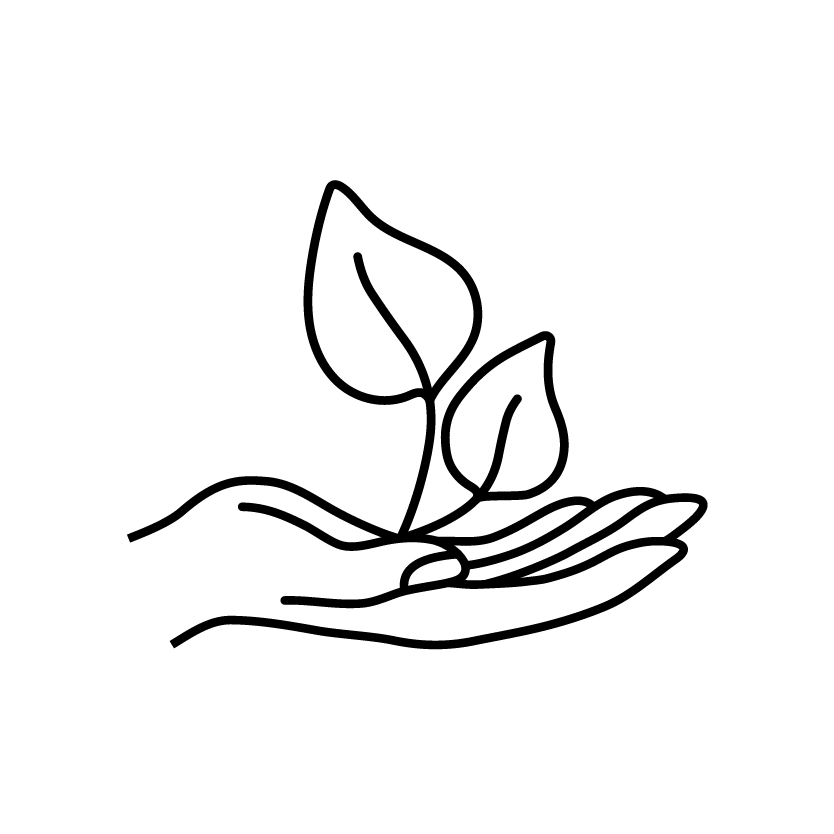 Eco Friendly
Through each season we endeavour to include natural, organic, recycled and repurposed materials throughout our collections. Our marketing materials are printed on carbon neutral and recycled card including our swing tags and fabric information tags. We distribute our seasonal wholesale collections and online orders in recycled card board boxes and comPOST Packs made from sustainable plants and non-toxic compostable resin, making them 100% biodegradable. Our main office and warehouse is powered by 100% solar energy (92 panels). Currently, we are trying to source a biodegradable packing option for packing items when sending to wholesale customers. We are also sourcing a number of environmentally friendly fabrics and trims for future collections.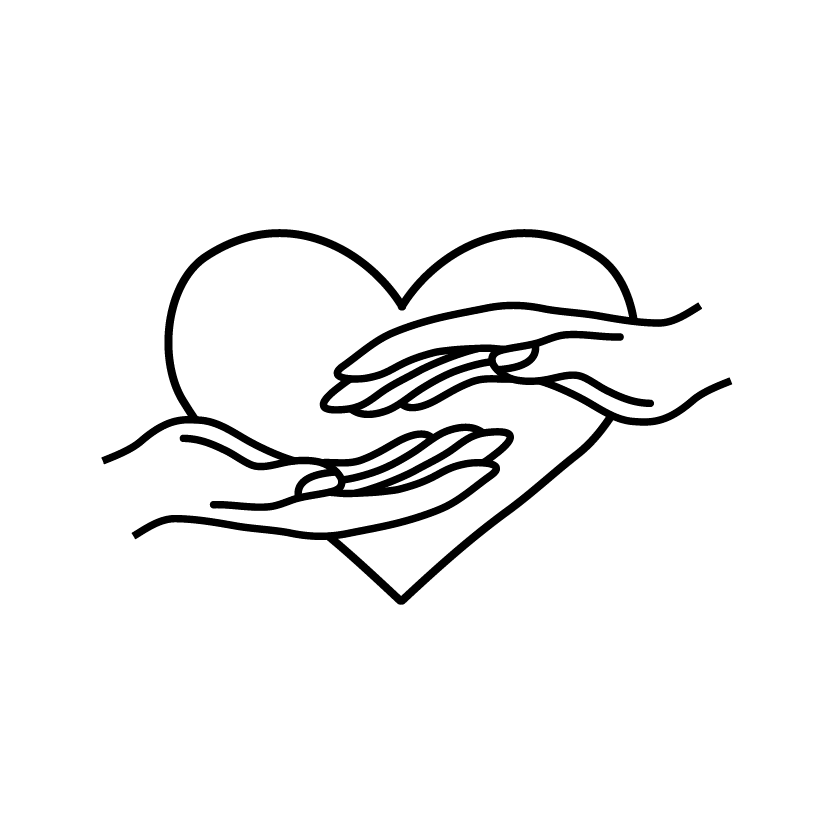 Fair
ALL of our garments are made in Melbourne by exceptional local makers that we have been working with since the inception of Layer/d. A cornerstone of our business, we are passionate about supporting local manufacturing and revitalising the Australian Fashion Industry. All of our manufacturers are accredited by Ethical Clothing Australia, which ensures everyone involved in the construction and manufacturing of our garments are fairly paid, receive their legal minimum entitlements and work in safe conditions.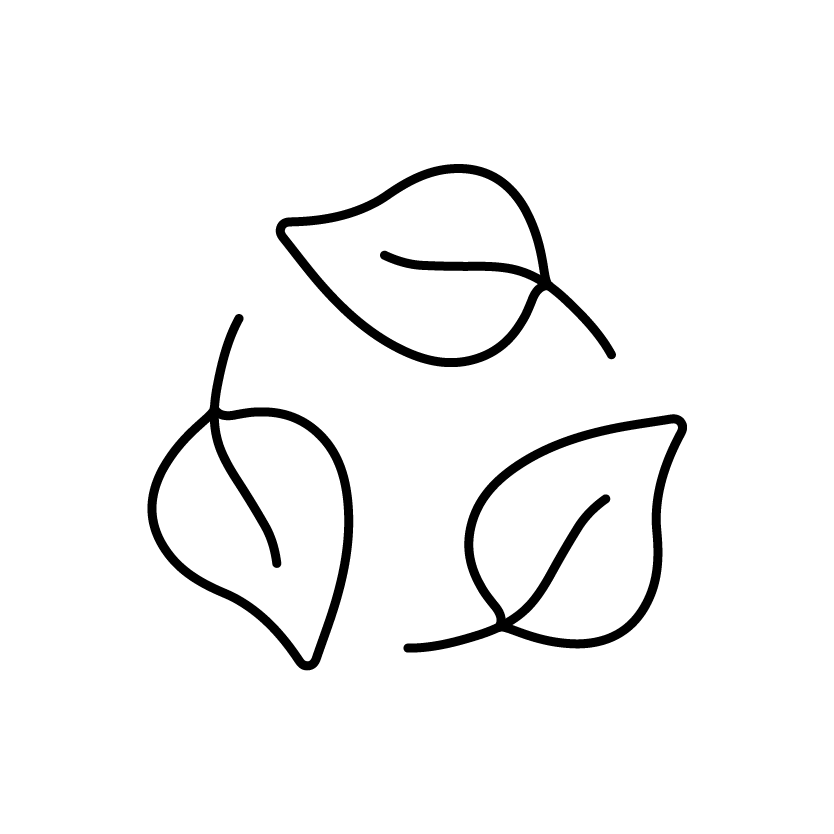 Minimal Waste
One of the major benefits of manufacturing in Melbourne, is the significant reduction in emissions produced between the design and manufacturing process, compared to manufacturing offshore. We make a conscious effort to reduce the amount of transport required in freighting materials, through grouping shipments together to avoid any unnecessary greenhouse emissions. With the cutting of all our product complete in-house, the amount of offcuts is also significantly reduced. These offcuts are then donated and used as rags and fillings by other industries. Cutting stock to wholesale orders, significantly reduces the amount of unsold stock seen by brands that run on a stock basis. Another way our business is tackling waste is through our repurposed series, where we utilise repurposed fabrications from old stock lines.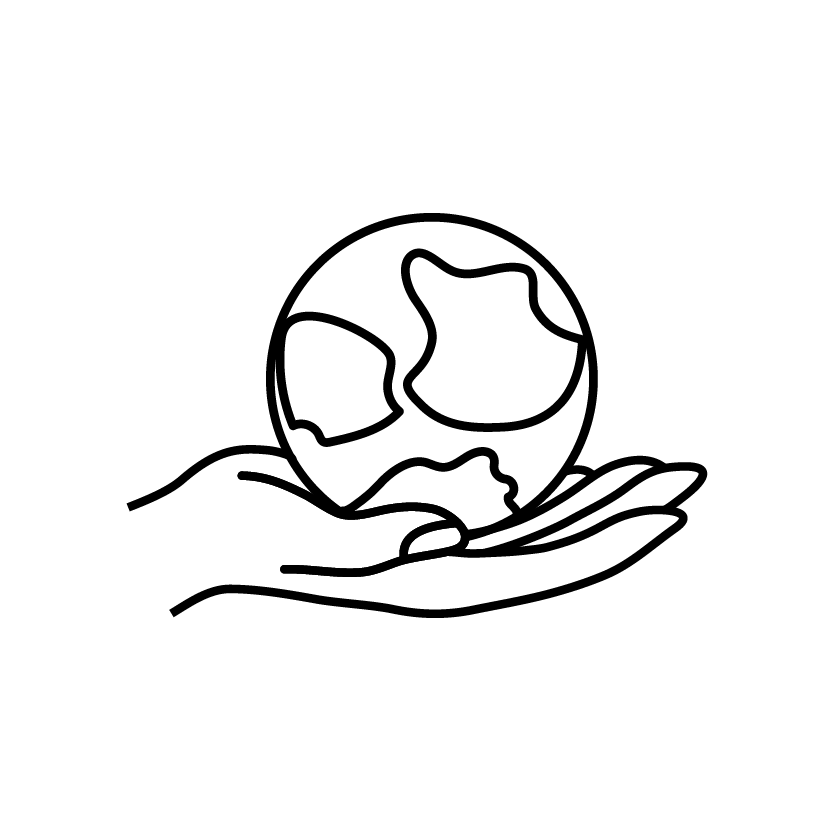 Give Back
We are in then final stages of partnering with an Indigenous Australian Dance College. We will be donating a set amount from each garment sold, as well as using our platform to promote the amazing work and the individual creatives that come through the college. This is an area we are very passionate about and we can't wait to share more details as they become available!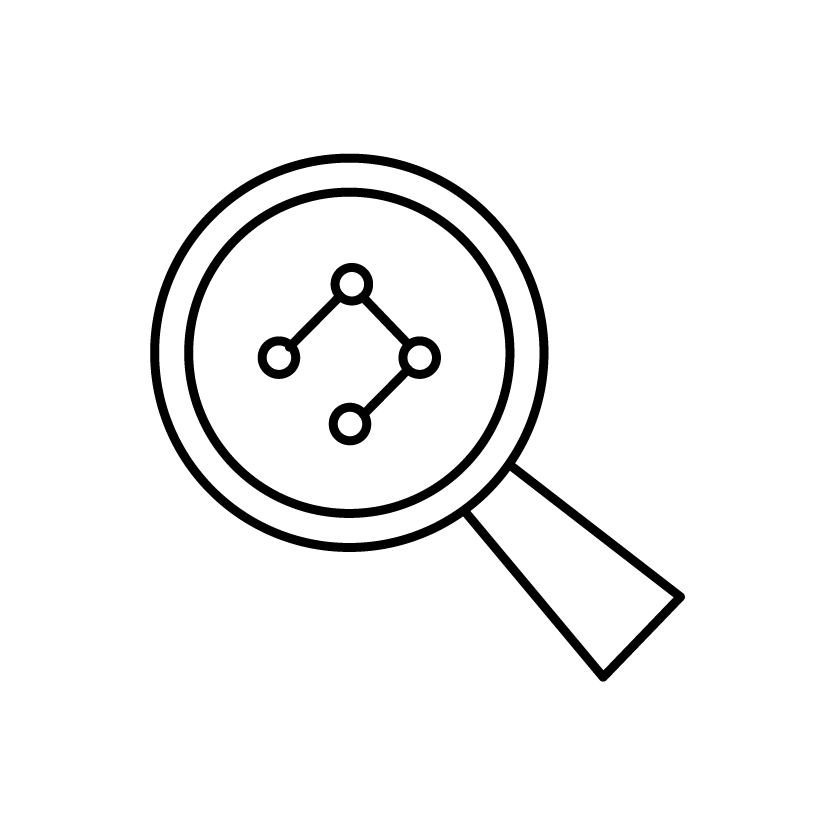 Transparent
Over the many years of Layer/d, we have built strong relationships with our suppliers who share many of the same values. Our fabrics made in Australia and Japan have 100% traceability. Being made locally in Melbourne our manufacturing chain is also 100% traceable which we are very proud of! We use Australian suppliers for some fabrications and trims out of China who we are working closely with in order to achieve the same result. It has been difficult to extract this information from China in the past, however, due to pressure from labels and consumers we are happy to report it is an area that is improving. There is always more that can be done and we are committed to achieving the highest result possible!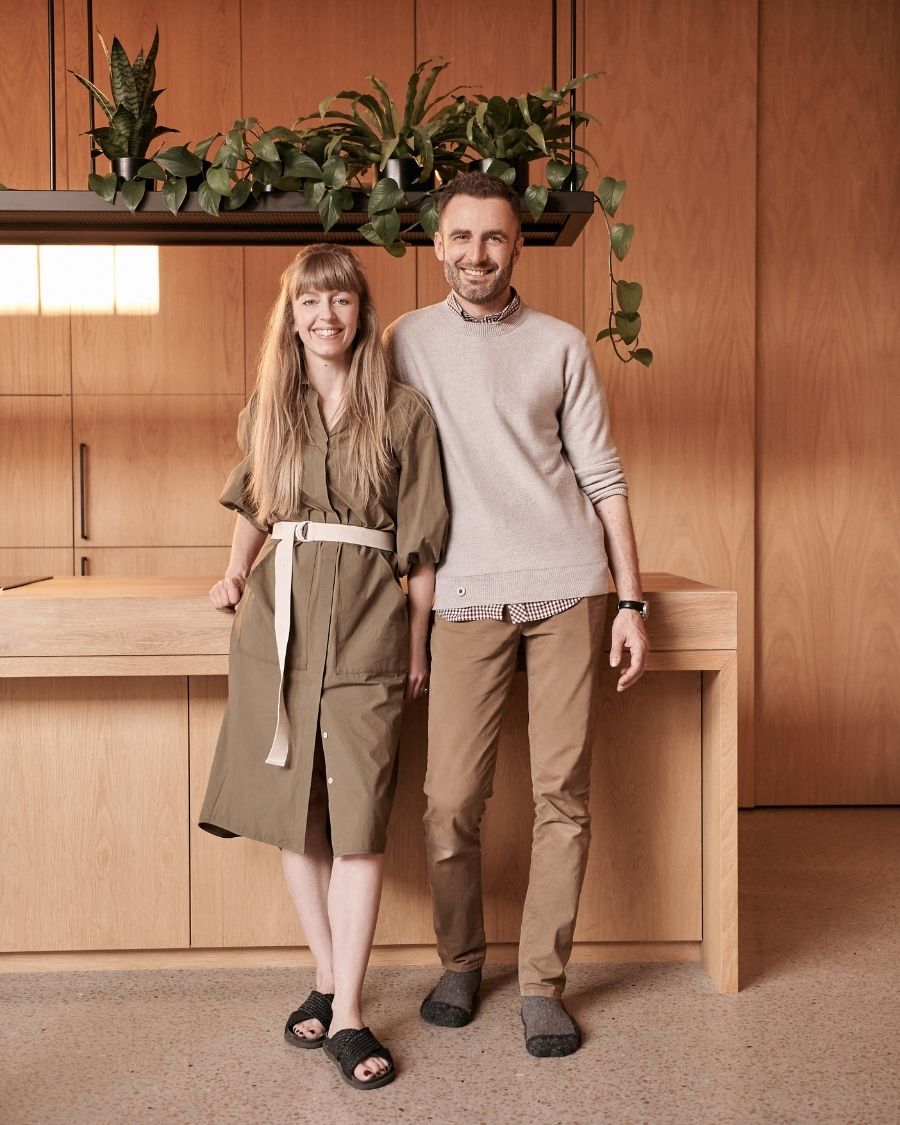 "We are proud to say that all product remains Melbourne made and are grateful for the opportunity of supporting local business. We hold our relationships with our suppliers, manufacturers and stockists close to heart and find great joy in building and strengthening those relationships as we progress in our business".