Values
Certified Organic

Circularity

Fair

Gender Equality

Made Locally

Transparent
Lois Hazel is an Australian brand to watch. Every one of their collections has not been brought about without complete transparency; transparency on the sourcing of their materials, the production behind each individual element, and the craftsmanship that's gone into the creation of every piece. Lois Hazel have a stack of cool things on their CV—they've been featured on VAMFF's Off site Runway series and were a 2017 finalist for the National Designer Award—but it's how they source the fabric they use to create their garments that really makes them shine in our eyes.
Sustainable and ethical practices are at the core of Lois Hazel's ethos. In a commitment to minimise their waste they incorporate dead stock, organic, and completely traceable fabrics into their collections. Dead stock is not a common term, so here's the run down: it's essentially leftover fabric from garment factories that is considered to be pre-consumer waste. Lois Hazel's utilisation of this "waste" results in an array of multifunctional and versatile pieces that can ultimately be worn for years on end. That's a big thumbs up from us at EME.
Behind every great business, however, is a kick-ass founder, and this one just happens to be a female boss babe. After interning in New York and Amsterdam and spending time in Paris, and with a vision to create a brand that focuses on both sustainability and wearability, Lois McGruer-Fraser launched Lois Hazel. Our ethically-driven wardrobes are glad she did! Lois always had an intense desire to be completely transparent and honest in her own approach to and involvement in the fashion industry, so it's no surprise that she has since become a relied-upon voice on sustainability and ethical practices centred panel discussions.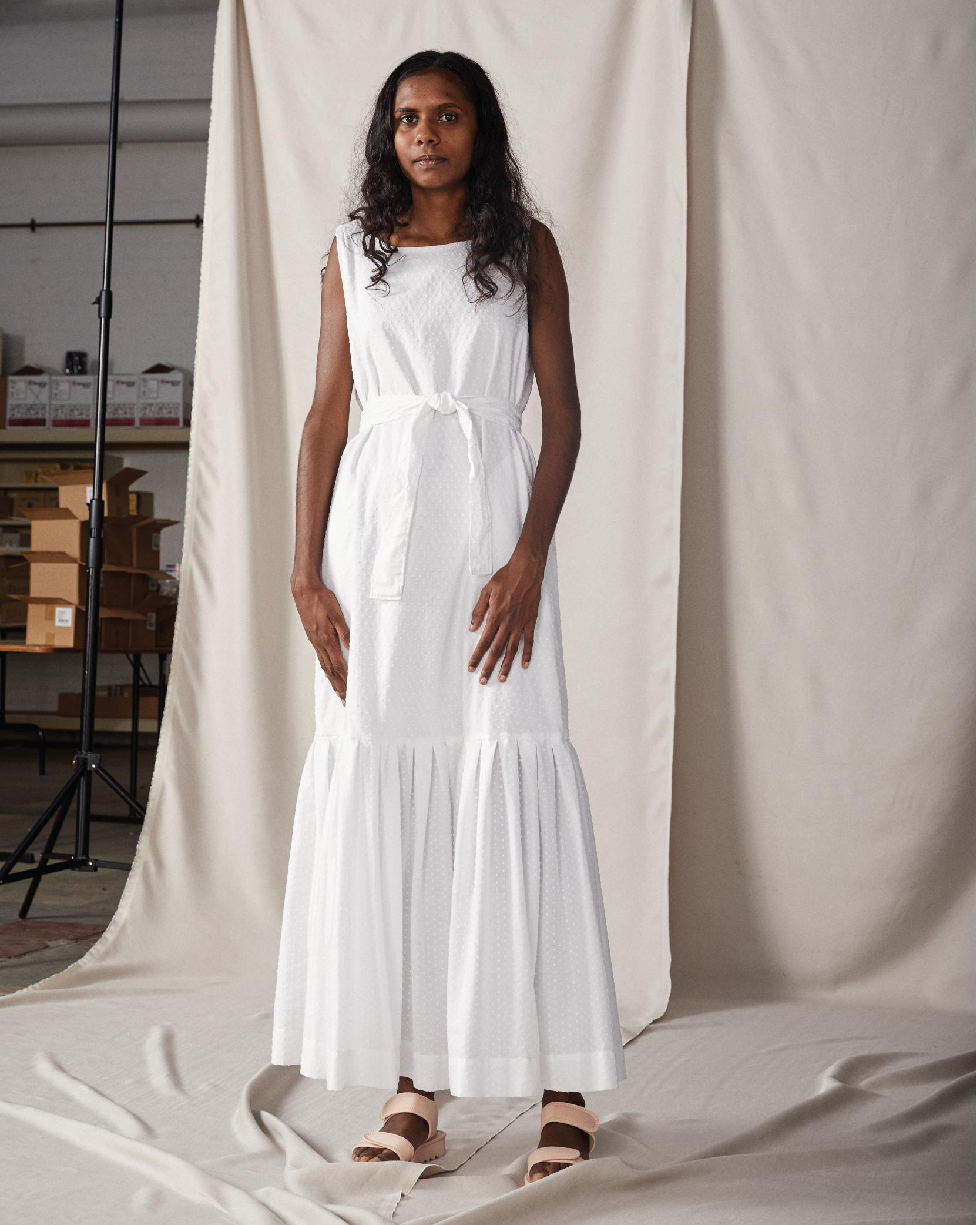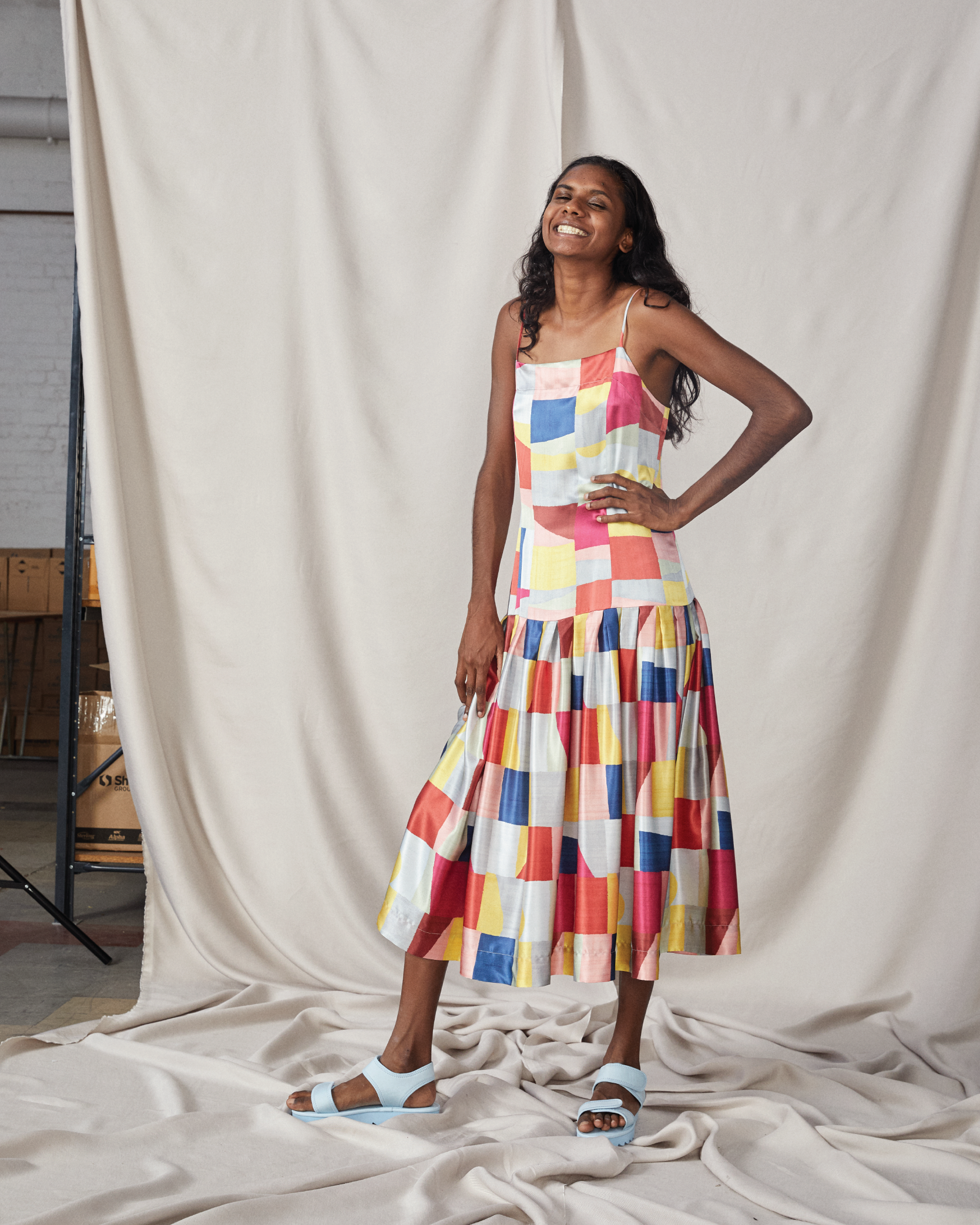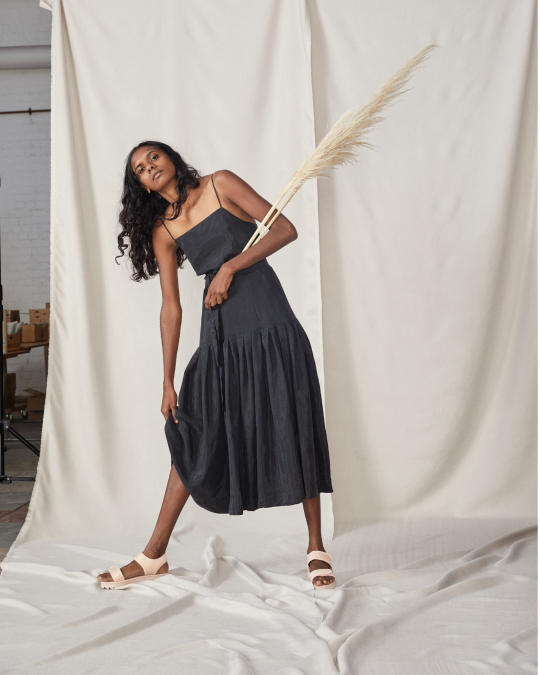 Lois Hazel's also extremely grateful for the family they have created with other like-minded businesses, and this affection is showcased not only through the quality obvious in every one of their individual pieces but also on their website. E&M Greenfield, Cash's, and CGT Australia are a few of the Australian members of the Lois Hazel fam, but their family tree branches also extend to Wall Fabrics in New Zealand, and 101 Stitches in Germany.
Not only do Lois Hazel's 100% transparency approach and their commitment to ethical and sustainable practices contribute to their awesomeness, but so too does their use of dead stock textiles, as this means their pieces are completely exclusive. Go have a little squiz to see what fabric waste can be turned into. As they say, one man's trash is another man's treasure, and Lois Hazel is making pure solid gold.
Want to know where Lois Hazel sits and what they're working on in terms of these 5 values? Hover over these values to find out.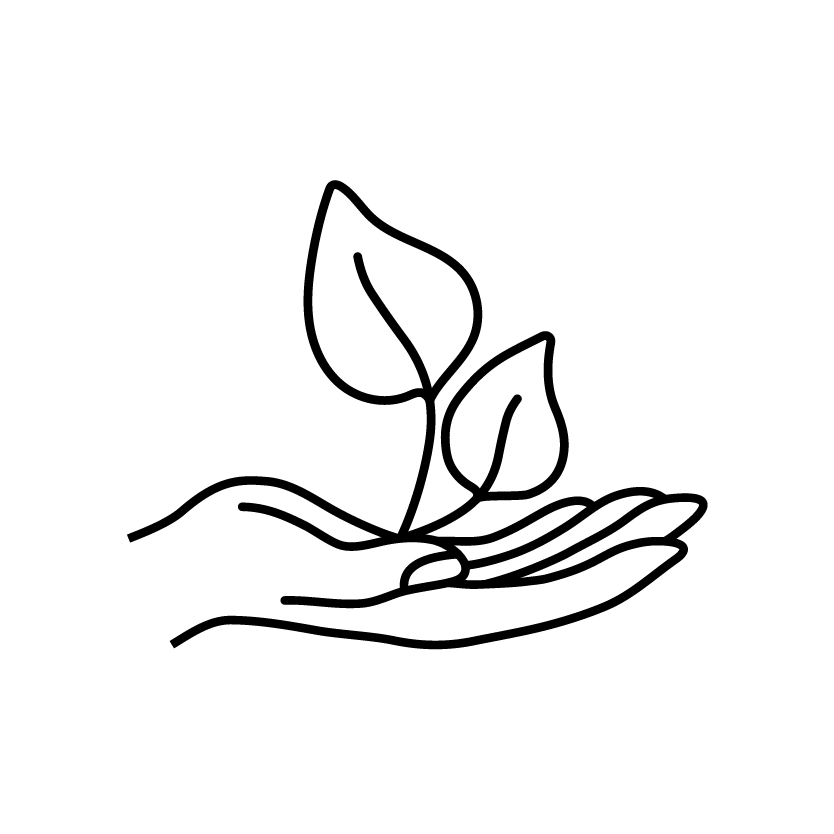 Eco Friendly
Our packaging is 100% plastic free, we use 80% recycled boxes, our business cards are made out of recycled t-shirts, our look-books are printed on recycled paper, and all of our fabrics are GOTS Certified.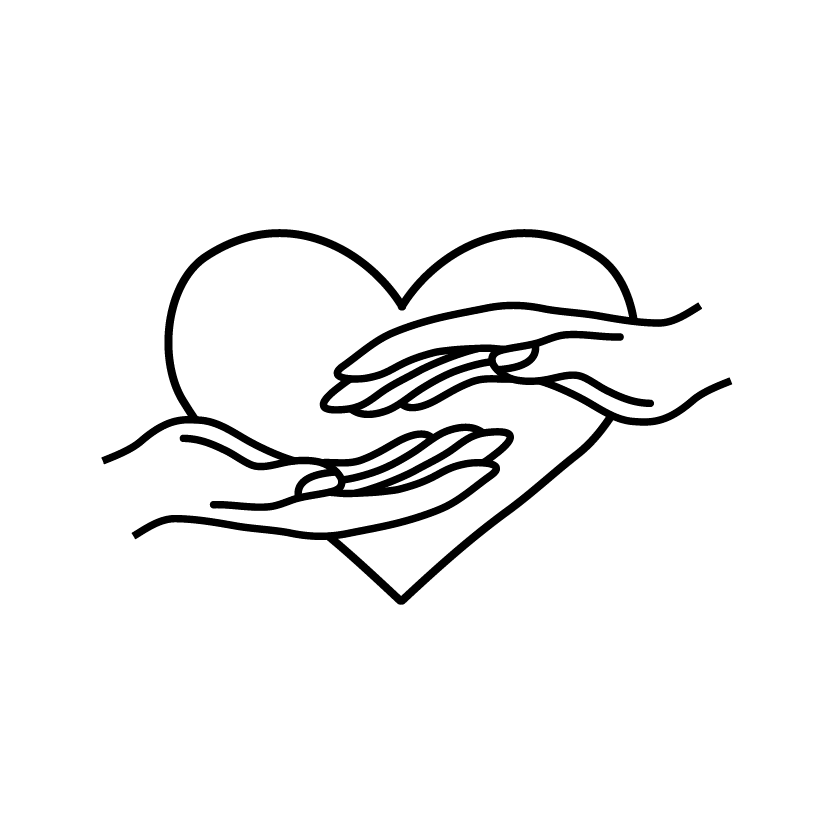 Fair
All Lois Hazel pieces are either made in my Brunswick studio or at CGT, a local ethically accredited family run factory based just around the corner for us.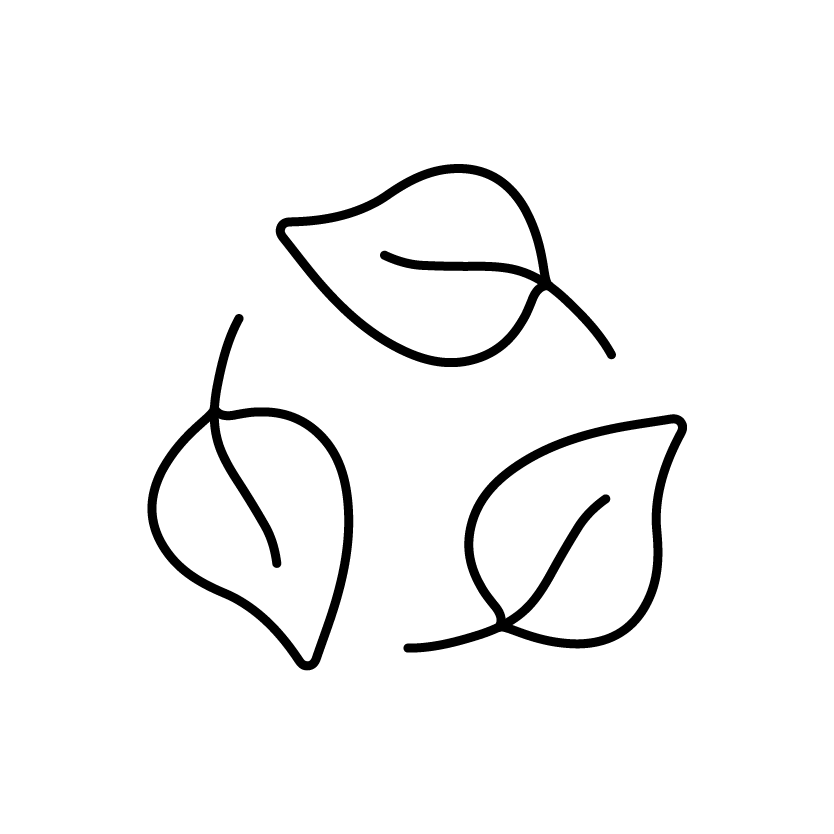 Minimal Waste
By using deadstock I am able to give a second life to fabrics that were likely to end up in landfill. I also keep all my offcuts and recycle them where I can (into scrunchies, bags, patches, etc.) or donate to other businesses that can give them another life too.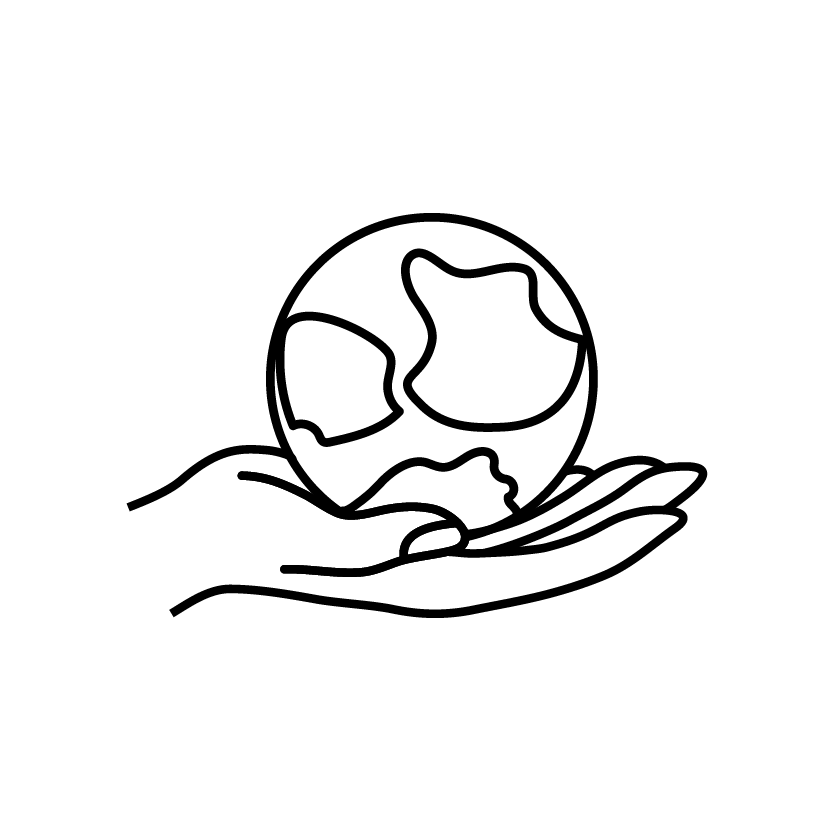 Give Back
I don't work with a specific charity but I do donate to different charities and organisations that work with issues close to my heart.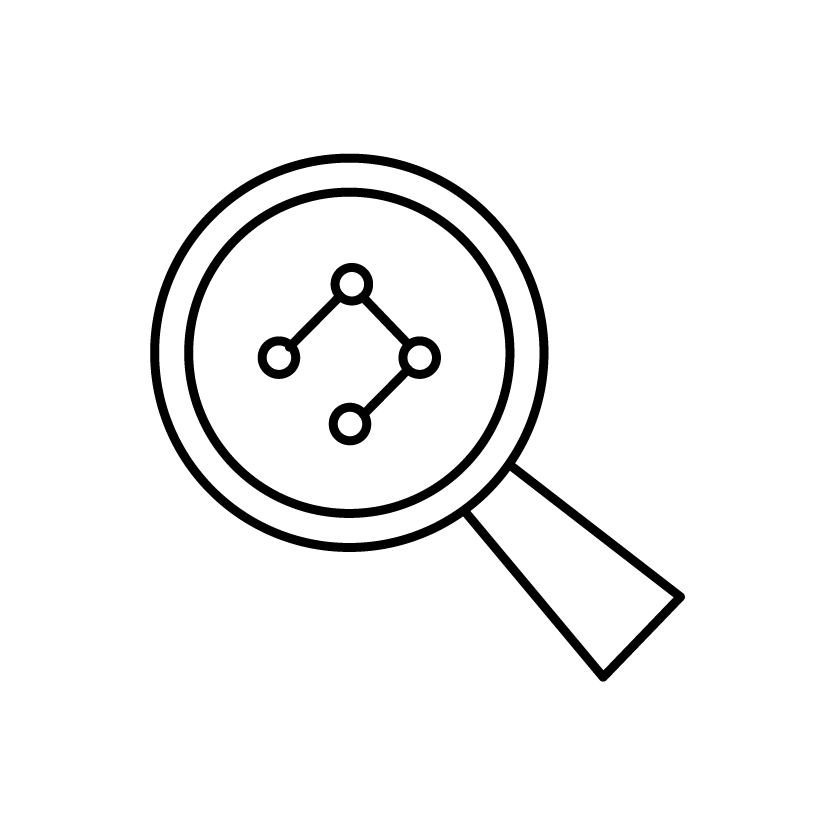 Transparent
I'm not able to trace my entire supply chain yet but I am as open and honest as I can be about where I source all of my products. You can find the breakdown of each garment on my website, stating where the fabric is from, who made it and even where the care labels were made.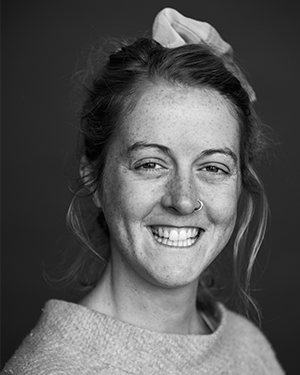 "Don't take yourself too seriously, and have fun! Don't let stress ruin your daily adventures".