Location
Newcastle, Australia
Values
Artisan

Circularity

Fair

Gender Equality

Give Back

Made Locally

Vegan
"Love Beauty Foods makes it easy to live more consciously by offering safe, natural and organic essentials that have minimal impact on the planet."
Honestly, they had us at easy. Who would've thought?
Love Beauty Foods is an Australian company consciously creating safe and natural essentials, including (but definitely not limited to) toothpaste, wellness powder, face oil, tea, body butter and balm. These completely vegan products are crafted from only the purest, most nutrient-dense foods that are responsibly-sourced from the natural world. 
Before Love Beauty Foods was Love Beauty Foods, it was a desire to live a better life. Gabby and Will, the founders of this epic company, "connected over a shared deep love for the raw natural world, and its many wonders", and became determined to protect it. From here, Love Beauty Foods was born.
Love Beauty Foods is an extremely transparent brand, which is refreshing in this age of greenwashing and environmentally and socially irresponsible business. What's more is sustainability is at the core of this business, and Gabby and Will are influenced completely by their impact on the planet. Just have a look at their key values:
No animal products, ever
100% vegan safe. No animal products or by-products will ever be used, and no animal testing is undertaken by Love Beauty Foods or their retailers.
Bee free
Beeswax is vital for the survival of bee colonies (and, in turn, for the survival of human beings), so Love Beauty Foods is beeswax-free.
No filler
No additives, sweeteners, flavours, thickening agents or protein powders. Only the good stuff here, like nutrient-rich superfoods and therapeutic herbs.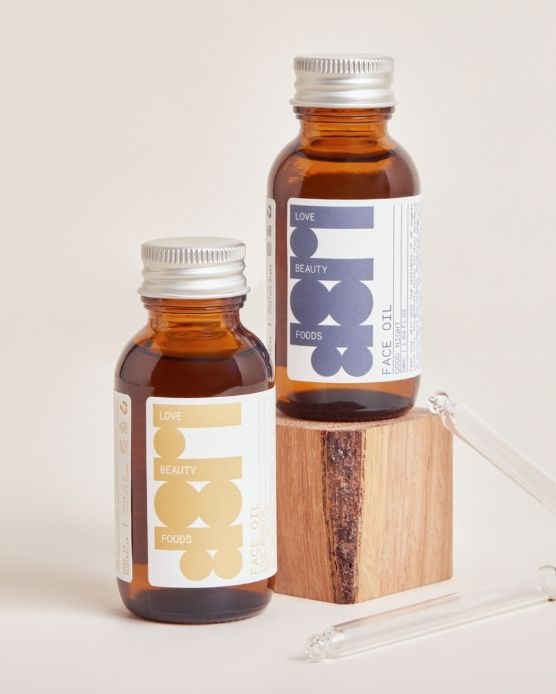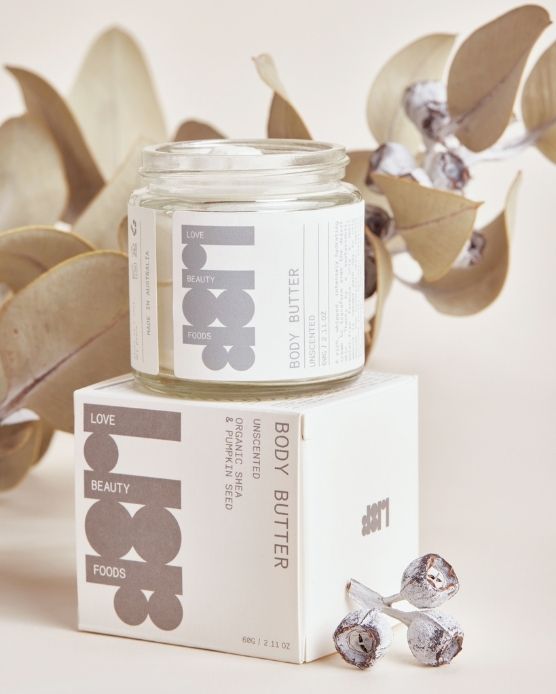 Zero waste
Love Beauty Foods is a plastic-free brand, and their packaging consists of 100% recycled glass, aluminium, and FSC certified paper and cardboard.
Safe packaging
No plastic. No chemicals. No unsafe packaging.
Organic and food grade ingredients
Love Beauty Foods only uses the purest, nutrient-dense, organic and natural ingredients that are safe to eat. No sulphates, silicones, parabens, palm oil, phthalates, or gluten.
Water-free
All products are completely pure and water-free, which not only makes them more sustainable, but also gives them a longer shelf life.
Locally-grown
If it's not grown onsite, it's sourced from local growers and suppliers of organic and native Indigenous ingredients.
Love Beauty Foods is also a proud member of the 1% For The Planet initiative. Through this alliance, they support three different charities: Australian Marine Conservation Society, a non-profit providing a voice Australia's marine life; Karrkad Kanjdji Trust, an organisation bringing together Indigenous ranger groups, communities and philanthropists to tackle some of the greatest challenges our nation is facing; and Greenfleet, a not-for-profit restoring our forests.
With Love Beauty Foods, Gabby and Will want to encourage people to live a more conscious life, and are doing this by providing them with low-waste, sustainably-made products crafted from responsibly-coursed, natural ingredients. Environmentally and socially irresponsible business is an extreme problem, and Love Beauty Foods is providing a solution.
Want to know where Love Beauty Foods sits and what they're working on in terms of these 5 values? Hover over these values to find out.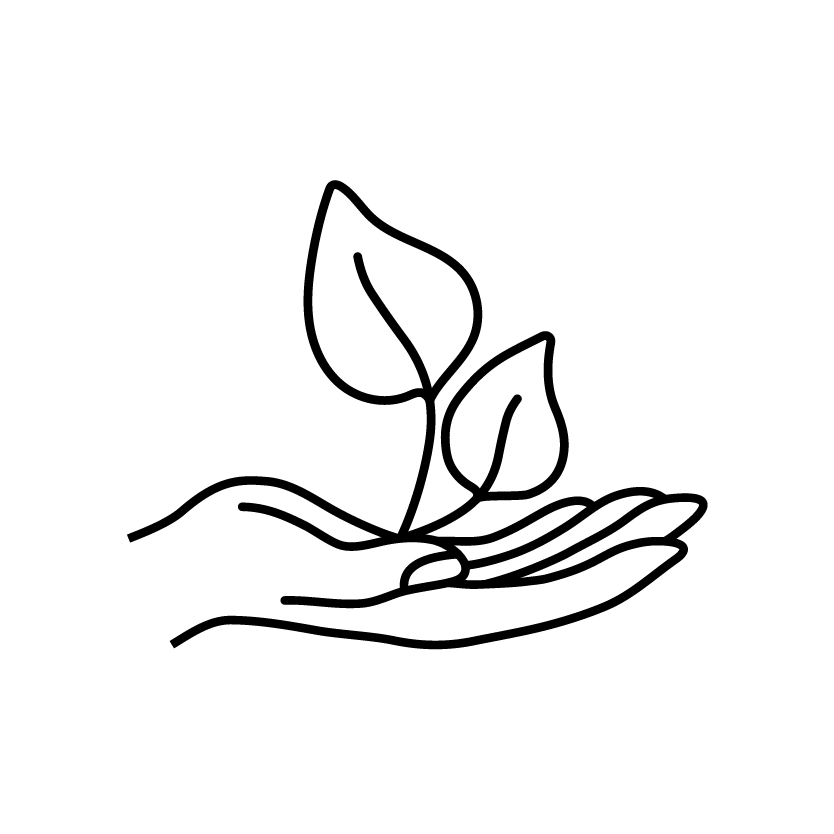 Eco Friendly
We are a zero waste brand. We pack our products into infinitely reusable materials such glass and aluminium. We offset the carbon with our shipping and are undertaking B corp certification which we aim to have completed in the very near future. We are passionate about working with bulk refill stores and supply several of our products in bulk to reduce packaging. We aim to get the bulk buckets that these products are shipped in resent back to us for refilling to create a closed loop supply chain. We are passionate about sourcing local and have begun growing key ingredients ourself to reduce the foot print of our raw material sourcing.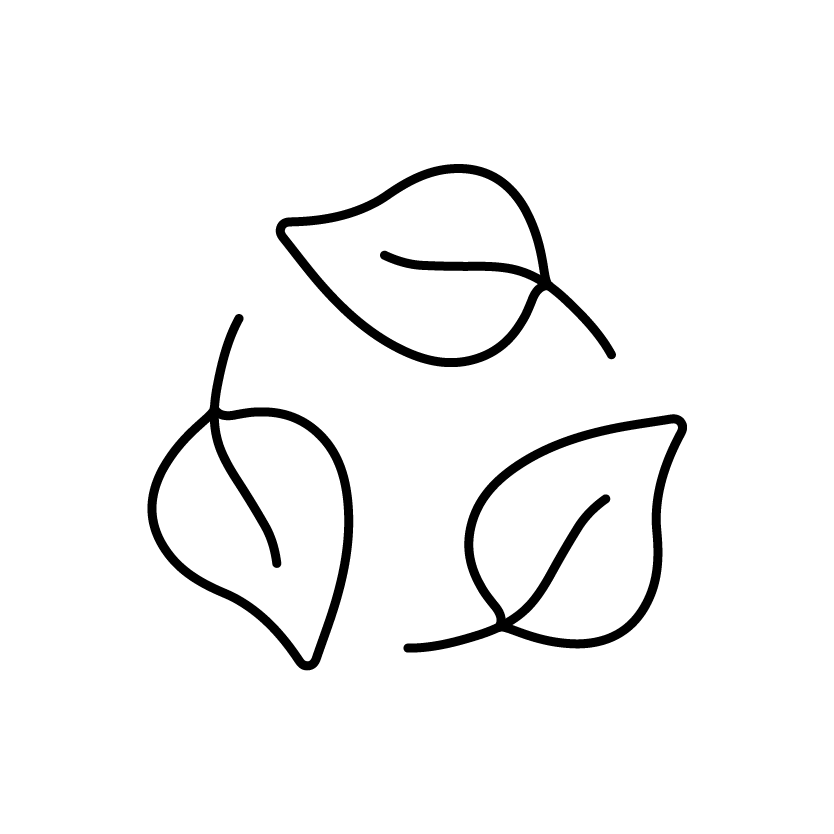 Minimal Waste
We're passionate about doing better for the health of planet earth. For the sake of generations to come, we need to protect vulnerable animals at sea and on land who come in contact with the pervasive waste stream associated with modern day living and mass consumption.As a small company making short-life-span products that are typically packaged with plastic, it was essential to become zero-waste, and initiate a circular economy. AN OLD-FASHIONED SOLUTION We are a zero waste brand. Our packaging is 100 percent recycled glass, aluminium and paper and they are infinitely recyclable as kitchen or office storage, gifting, gardening or cooking. We use amber jars to reduce UV degradation for our wellness supplements which also allow us to not need preservatives of any kind. We use fully biodegradable Kraft paper cartons which can go into your home compost and Forest Stewardship Council (FSC 100%) paper labels without plastic laminates. We work with the suppliers of our raw materials who deliver bulk ingredients in paper bags and boxes. We also return cartons and pallets from our Jar manufacturer and we shred any unreturnable cardboard packaging that we receive from our suppliers to use as padding for your order. We ship your orders in natural 100% recycled cardboard boxes or compostable satchels made from plant-based materials. We also have a side of our business that supply bulk products to bulk refill stores and we have the buckets these products are delivered in returned back to us to create a closed loop supply chain.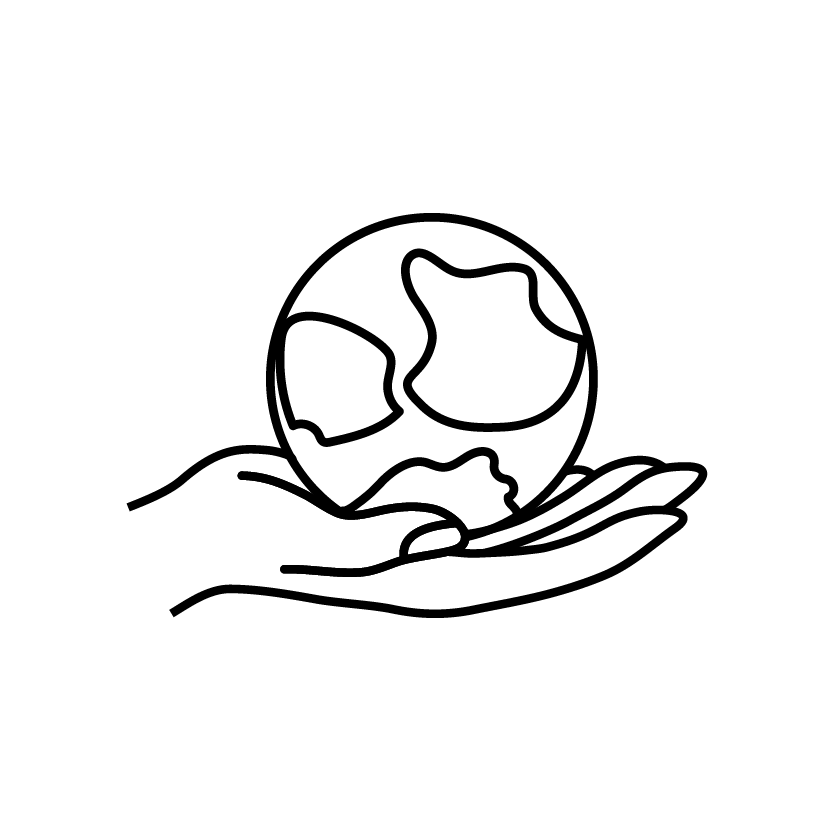 Give Back
WE ARE PROUDLY PART OF THE 1% FOR THE PLANET INITIATIVE One percent of all our sales go to the preservation and restoration of the natural environment as well as providing support for projects working with Indigenous ranger groups. In 2002, Yvon Chouinard, founder of Patagonia, and Craig Mathews, owner of Blue Ribbon Flies, recognised that profit and loss are directly linked to the health of the planet, and were concerned with the social and environmental impacts of industry. They started 1% for the Planet to ally businesses that understood the necessity of protecting the natural environment. We know everything we make has an impact on the planet and we want to protect and reinforce it to be enjoyed by many future generations. We have elected to support three conservation efforts through our 1% For the Planet alliance. AUSTRALIAN MARINE CONSERVATION SOCIETY INC.: based in Queensland, this non-profit society provides a voice and guardianship for the marine life of Australia's oceans. They seek to educate and inspire action for our seas, so it may be protected and enjoyed by future generations. KARRKAD KANJDJI TRUST: with projects that are community driven from conception to implementation, the KKT brings together communities and philanthropists to address some of our nation's most pressing issues: environmental conservation, education and employment. They work with Indigenous Ranger groups in one of the most culturally rich and biodiverse regions of Australia: West and Central Arnhem Land. GREENFLEET: protecting our climate by restoring our forests, Greenfleet has been establishing and managing biodiverse forest sinks in Australia for 17 years. Dedicated to connecting community with practical climate action, they have planted more than 8.5 million trees.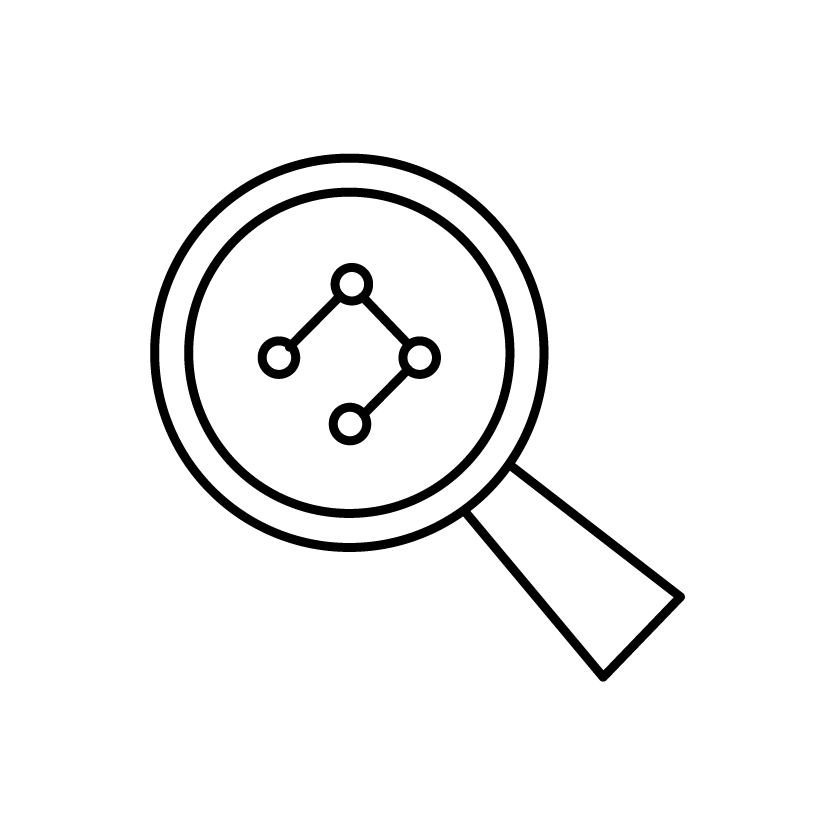 Transparent
We have a fairly transparent supply chain and have commenced growing key ingredients ourselves, and collaborate with local growers and suppliers of organic and native Indigenous ingredients, to allow us to reduce the 'food miles' and overall carbon footprint of our business. We use native bush foods, essential oils and plant extracts that are far less water intensive than foreign plants. Most of our ingredients are water fed, wild crafted and not artificially irrigated as they are suited to the harsh local climate and seasonal variabilities. Our overall aim is to move towards a regenerative grown supply chain of ingredients growing all of our key ingredients on site, producing our own herbal extracts and distilling our own essential oils.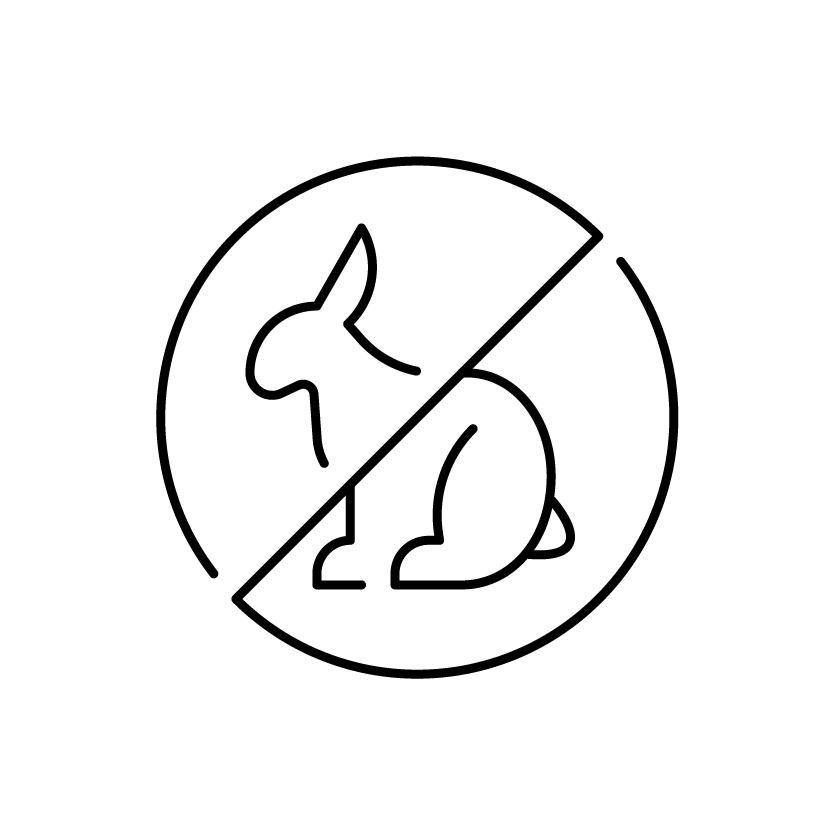 Vegan
Our products and production is 100 percent vegan safe, meaning no animal products or by-products, whatsoever. We never test on animals and choose not to work with retailers who do. We are proudly bee-free and collagen-free.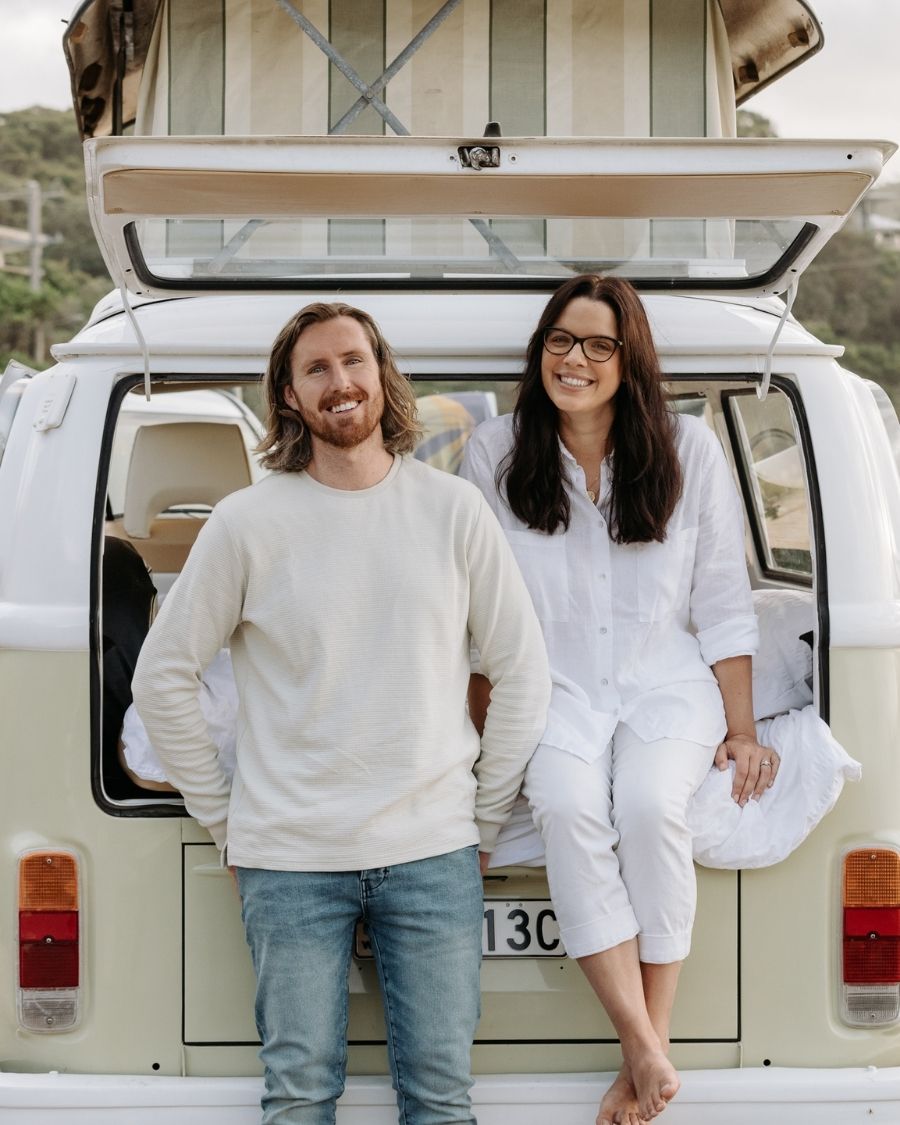 "Responding to an impulse to create tools for a more conscious way of living, and experience in the organic food industry, we started mixing natural beauty concoctions in our tiny flat by the beach. Everything we made needed to be natural, vegan, organic and have low (and eventually, no) waste, but the efficacy and employment had to deliver. We want to enable people to live a more conscious life, but not a lesser one, in fact, quite the opposite".