Values
Artisan

Fair

Gender Equality

Give Back

Made Locally

Minimal Waste

Natural Fibres

Repurpose

Transparent

Vegan
Allow us to introduce you to your new best MATE. Los Angeles based brand MATE The Label, makes getting dressed easy, stylish, non-toxic and sustainable. They are committed to using organic materials, producing locally and recycling, and that's why they are our new BFFs.
Spreading love, not chemicals
One of MATE's mottos is 'spread love, not chemicals' and we love it. Did you know that there are over 8,000 synthetic chemicals used in clothing manufacturing? Many of these chemicals are known to be carcinogenic, endocrine disrupting and hazardous to our health. MATE is committed to using non-toxic, natural and Organic materials to make fashion cleaner.
Materials
Organic Cotton uses 87% less water than conventionally grown cotton and emits 45% less greenhouse gases. Conventional cotton is also notorious for using more pesticides than any other crop in the world. The use of these chemicals has led to the hospitalisation of up to 1 million farmers every year. That's why MATE only uses organic Cotton in all their garments.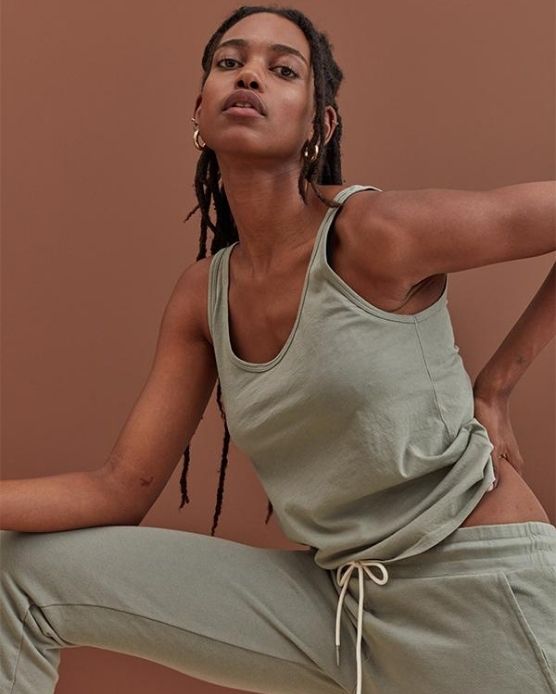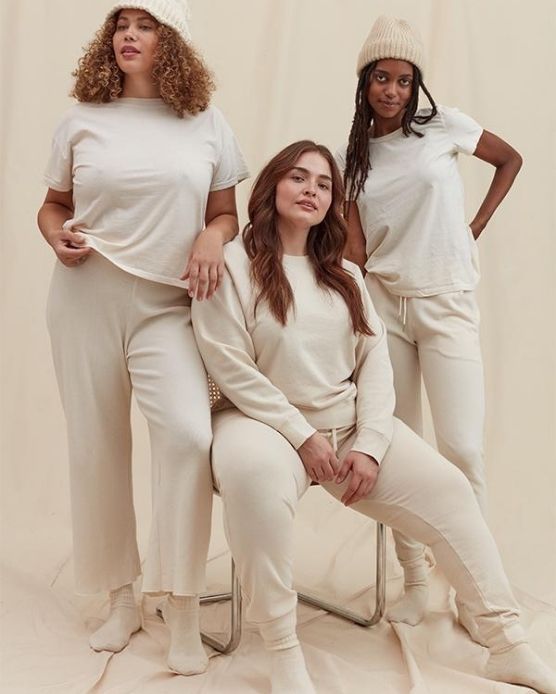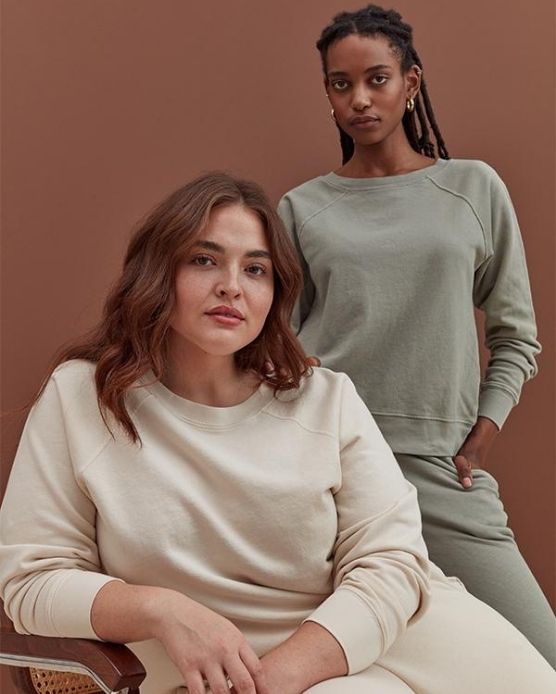 Keeping it local (to Los Angeles)
Our favourite thing about MATE is that the production arm of their supply chain is only ten miles long! How good?! Their garments are cut, sewn, dyed, packaged and shipped in Los Angeles. The only air miles this brand will accrue is during the raw materials and shipping phase of the supply chain.
Circularity
MATE believes that what goes around comes around (literally). That's why they are working hard to make sure you can return your goodies after use, so they can recycle them into new product.
Packaging
MATE uses 100% recycled materials for their shipping mailers and boxes and they don't send any extra branded materials along with your order to help eliminate single-use waste. All orders are shipped with recyclable tissue paper.
If you're looking for basics that are anything but basic, hit up your MATE—you'll be spreading love, not chemicals and contributing to a more sustainable fashion industry
Want to know where MATE the Label sits and what they're working on in terms of these 5 values? Hover over these values to find out.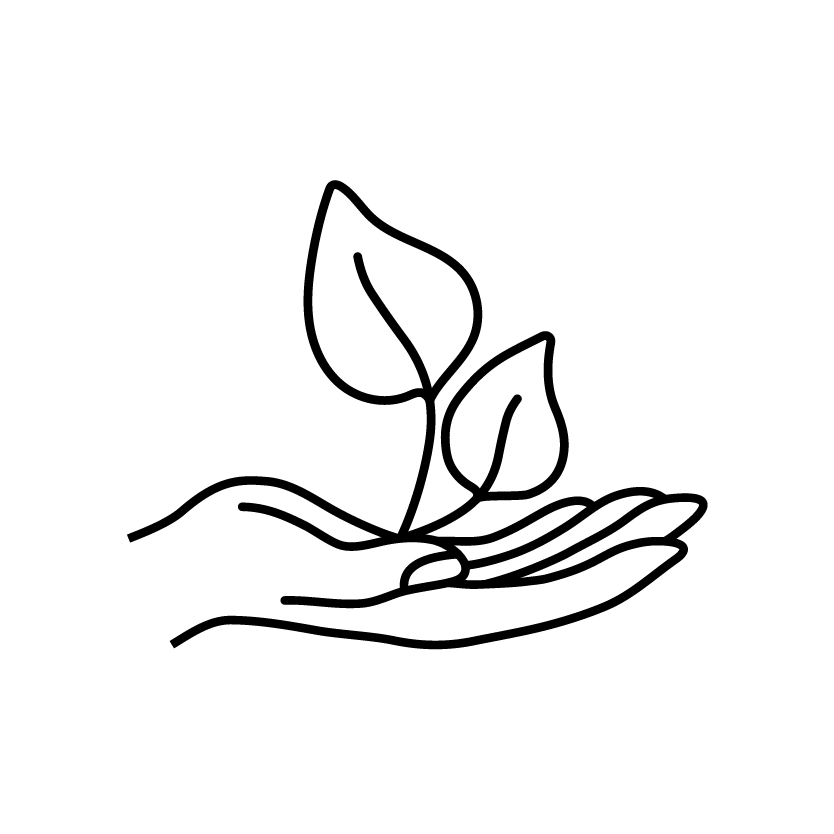 Eco Friendly
At MATE, we think the combination of a localized supply chain and using natural, Organic fibers are where it's at. We have two main approaches to reduce our impact - the first is to source only Organic natural fibers and the second is to keep our supply chain very local. All of our tier 1 and 2 suppliers are located in Los Angeles, California where we are headquartered. This means that we buy Organic yarn from overseas and our garments are knitted, cut, sewn, and dyed right in our backyard. Organic fibers like Organic cotton have been proven to emit less carbon while also using less water and keeping our supply chain partners close both reduces our carbon footprint and gives us the opportunity to visit our factories on a weekly basis.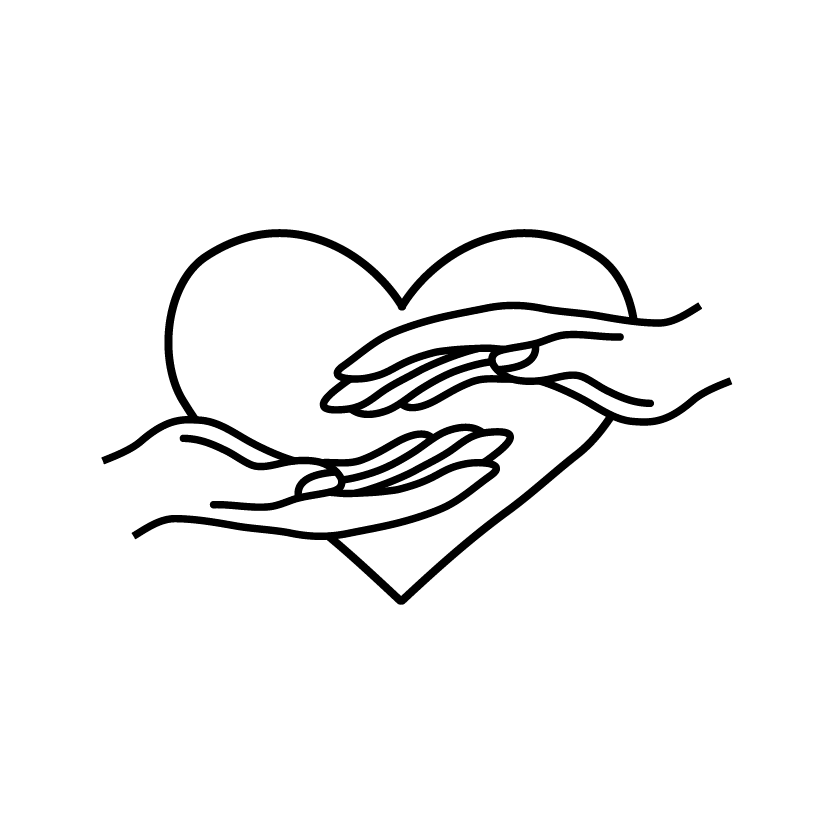 Fair
By keeping our supply chain local we are able to see first hand the working conditions our cut and sew, dye house, and knitting workers are operating in. We do this by frequenting our factories on a weekly basis and ensuring that all of our factories are meeting LA minimum wage and prohibit them from paying on a piece rate. We ensure that our factories are meeting all county, state, and federal labor laws including overtime, breaks, facilities, and safety and have collaborated with our factory partners to create a code of conduct that they will implement this year.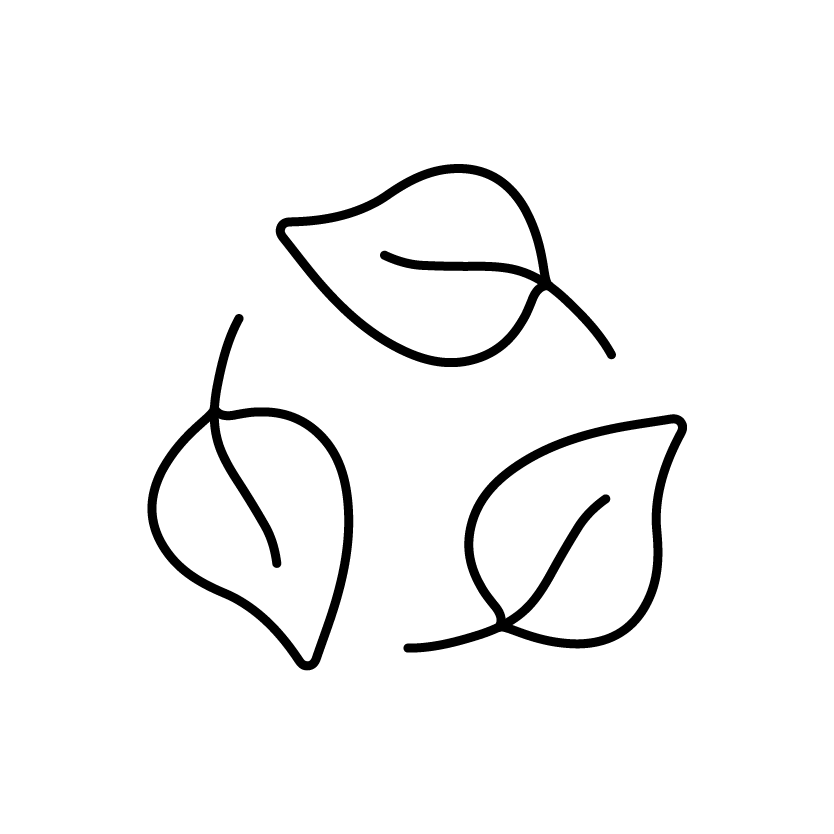 Minimal Waste
We take waste management at MATE seriously. At the beginning of the COVID-19 pandemic when masks were in high demand, we utilized our scraps to create Organic cotton face masks and supplied all factory workers with them, donated them to local organizations in need, and offered them or sale at a breakeven price point so as many customers as possible could access them. Additionally, for the past six months we have been collecting all of our cutting scraps and sending them to a mechanical recycler who shreds them and knits them into new MATE garments. In this process the garment does not have to be dyed because the recycler blends different colored cutting scraps to make a beautiful, no dye required textile. This is huge because not only are we making strides towards circularity but we are negating the need to dye these garments, which is responsible for a significant amount of carbon emissions and water use. We plan to apply this same method of fiber to fiber recycling with old MATE goods we reclaim from our customers once their useful life is over this year so look out we want your old MATE pieces. Additionally, all of our packaging and gift wrap options are biodegradable, recyclable, and/or compostable and include 0% plastic or unnecessary branded inserts, preventing customers from tossing anything from us straight into the trash.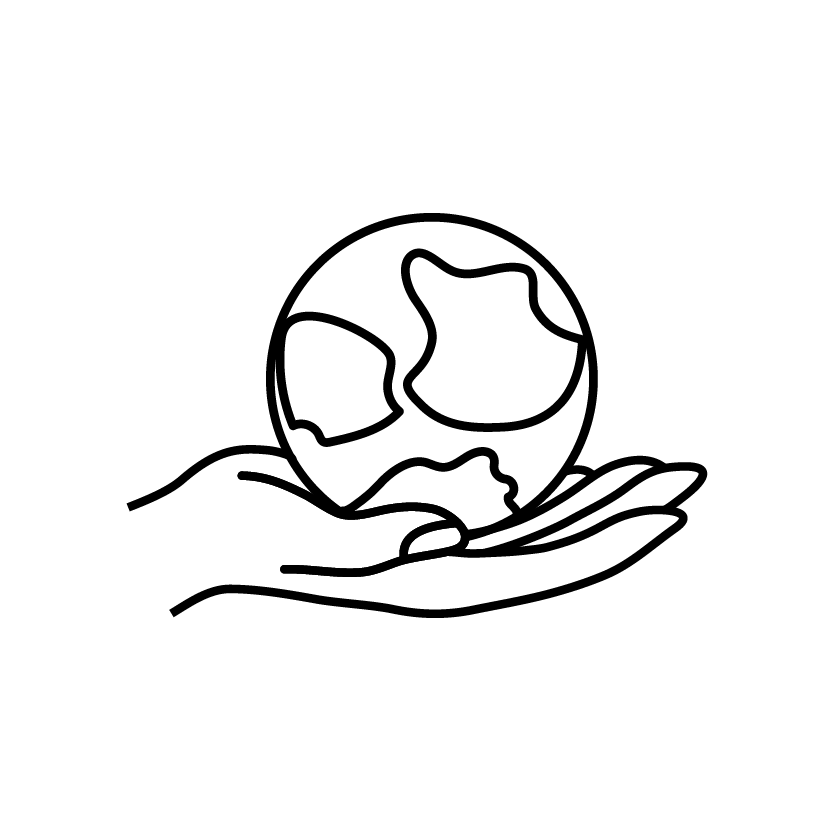 Give Back
MATE is a contributor to 1% For The Planet meaning we donate 1% of all our annual sales to organizations who are actively addressing the climate crisis. We view this as an environmental tax we levy on ourselves for profiting from natural resources like cotton. In addition, over the past year we have donated over $25,000 to a number of organizations that are addressing social injustices in the United States including the NAACP, ACLU, Black Lives Matter, Reclaim The Block, Official George Floyd Fund, and Raheem which is an independent service for reporting police violence.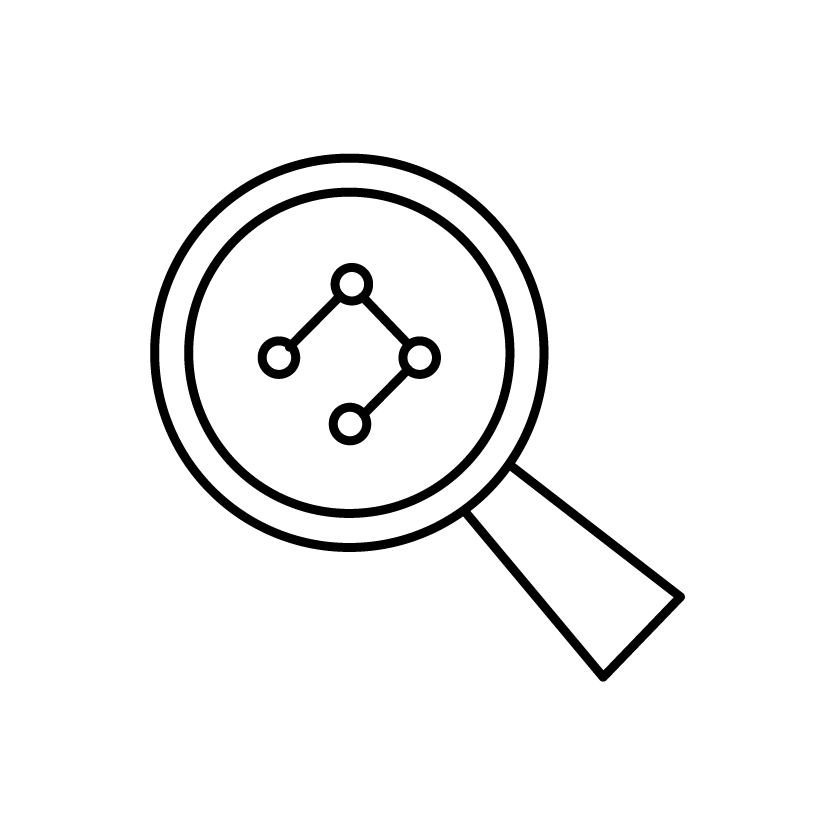 Transparent
We currently have incredible traceability of our tier 1 and 2 suppliers and have been working to gain more insight on our tier 3 supplier. We know exactly who is knitting, cutting and sewing, dying, and finishing our clothes. We know which country our cotton is being grown, ginned and spun and are working to better identify their geographic location. This is difficult because most Indian cotton farms are small family run farms whose cotton gets aggregated at the gin and continues to get blended when it is spun. This makes it difficult to trace which farms are represented in a spool of yarn.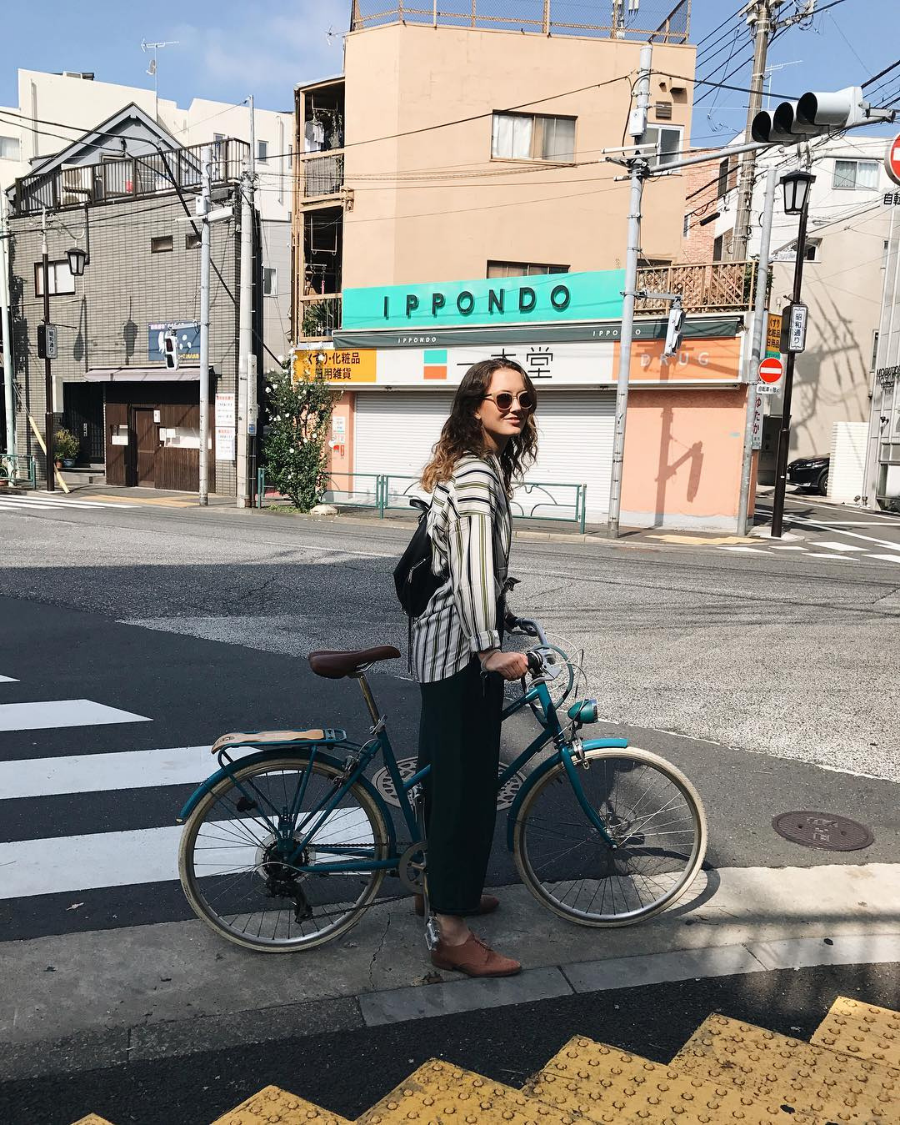 "At MATE, being ethically made is paramount and how we've done things since day one. We have a hyper localized supply chain in Los Angeles, where all of our factories are located within 15 miles of each other and our HQ".