Today, we've got a little love story to tell you. It doesn't have a famously tragic ending (we see you, Romeo and Juliet), and there's no knight in (ethically-sourced) shining armour saving a damsel in distress. No, the love story today is a fibre love story, and the lucky subject is One Fable.
One Fable is a Byron Bay-based ethical and sustainable company providing beautiful garments and homewares to the dreamers of the world. With the help of talented makers all across the globe, One Fable is driven by its commitment to simplicity and natural beauty, and the exquisite goods produced under the One Fable name are a testament to this. They are, in their own words, "always creating with love, intention, and respect for both fibre, and those who work with it around the globe", and we are so here for it.
Illumine, one of two collections available to purchase on the One Fable online store, showcases a wardrobe of pieces designed with timeless silhouettes in luxe and sustainable fibres. The collection is designed in Byron Bay and produced in Bali by a small, women-led team (that's what we love to hear), and the pieces emanate with the happiness and positivity exuded by every person in the garment's supply chain.
The second collection, KALA, is a seed-to-garment range, which essentially means exactly that: that every piece in the collection can be traced from the seed to the final garment. This collection pays homage to the incredible artisan craftsmanship so obvious in every one of the garments; garments that are hand-made either in the One Fable Byron Bay studio or with a women-led team (again, that's what we love to hear) in India.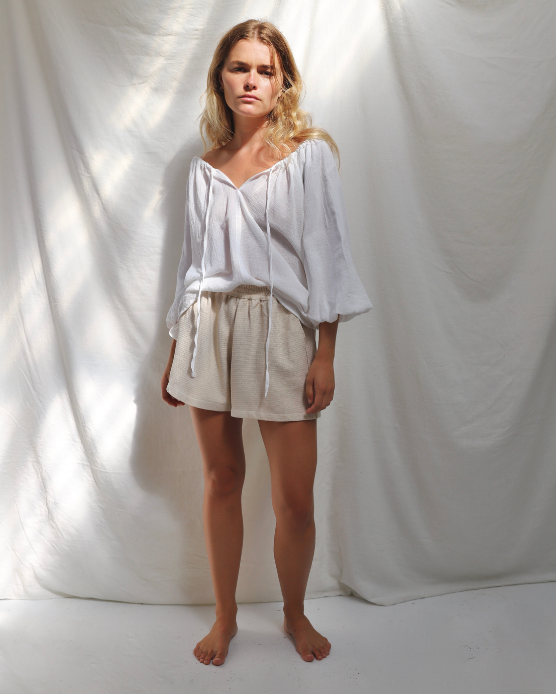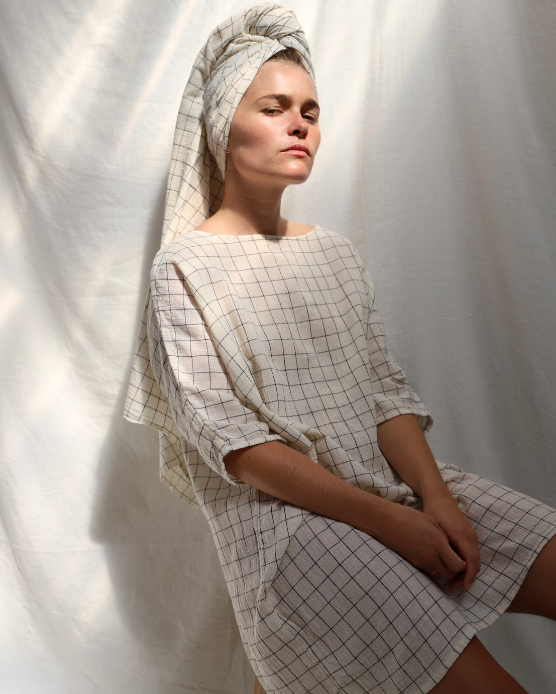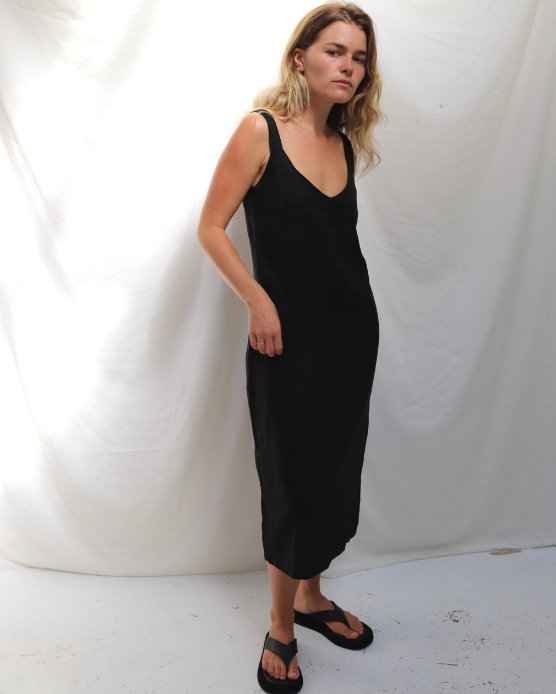 Oh, and just because we weren't already impressed enough (total lie), in order to bring to life the exclusive range of cotton fabrications for the KALA range, One Fable worked with organic farmers and traditional weavers in the Kutch region of India. Impressed quota = exceeded.
As well as clothing, One Fable also offers lifestyle pieces including cotton throws, hand-crafted plates, cushions of your beige cotton dreams, cotton journals, and totes, and as a lot of their pieces do not make it onto the online store, there is even the option of visiting them in store at their Bungalow Studio. So, next time you're near Byron Bay, pop in and say hello to the incredible One Fable team, and run your freshly sanitised hands along all of their dreamy pieces. 
The One Fable love story is one for the ages, and every One Fable item, from the tops to the throws, will last you through the ages, too.
Want to know where One Fable sits and what they're working on in terms of these 5 values? Hover over these values to find out.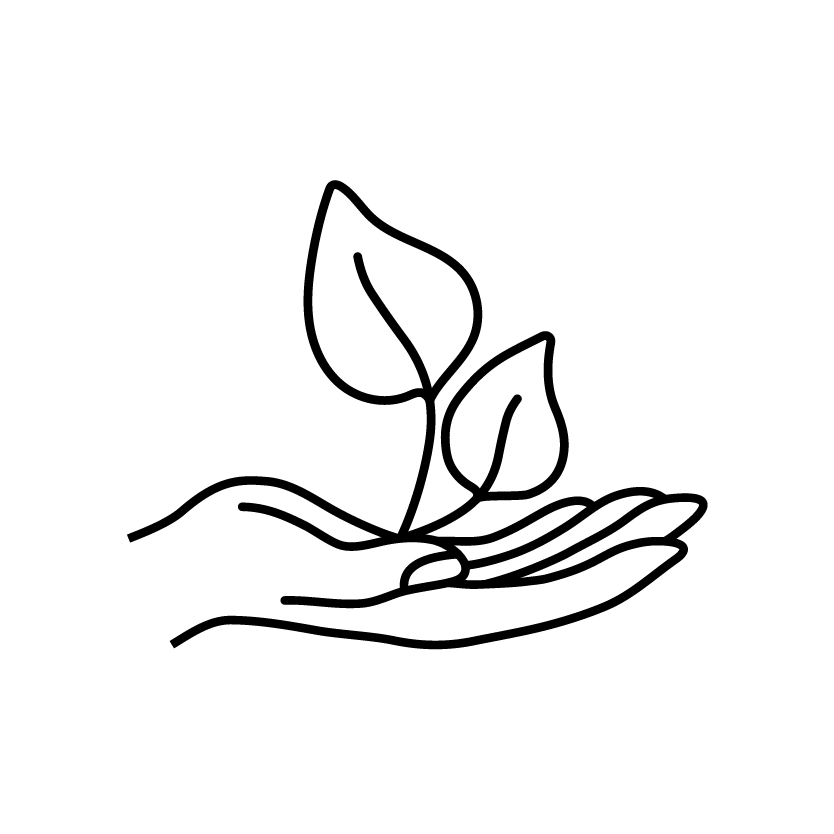 Eco Friendly
One Fable has always worked exclusively with natural fibres, such as Linen, Organic Cotton, Hemp, and Merino. All of our packaging is also plastic-free, and we create everything in small batches and/or pre-order, to ensure there is no excess. Our aim going forward, is to be 100% carbon neutral, and we are also partnering with 1% For the Planet in 2021, with a keen interest in reforestation in our local Northern Rivers Region.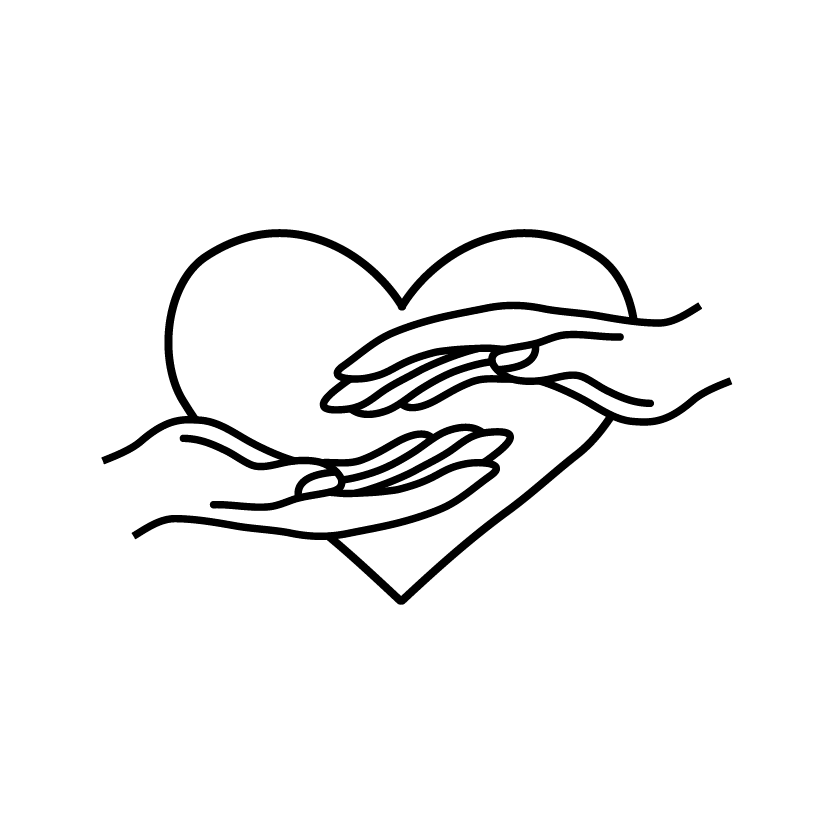 Fair
We have three different clothing ranges, that are all produced differently. Our natural fibre collection (Linen, Hemp, Bamboo) is made with our small 100% Female team in Bali. These women are free and encouraged to work from home if it suits them, to ensure they have a good work/life balance. They are paid fairly, and given regular cash bonuses. We also have a small in-house collection of knitwear and specialty items. These are Designed, cut, and sewn in our Byron Bay Studio by myself and Lily, in full view of our customers. Our Artisan range is hand-loomed by Master weavers in Bhujodi India. They work from the comfort of home as well, with fair payment and mutual respect. Our One Fable Team is ultimately an extended Family.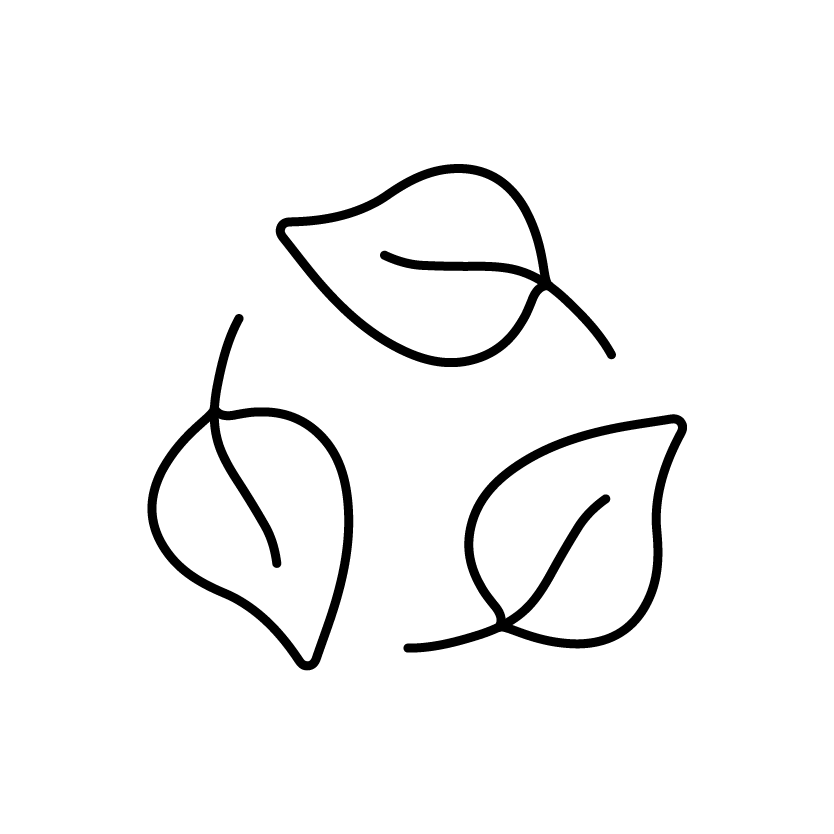 Minimal Waste
We produce in small quantities and/or by pre-order to ensure minimal waste. We keep the off-cuts of our KALA cotton range to be used for specialty projects and collaborations.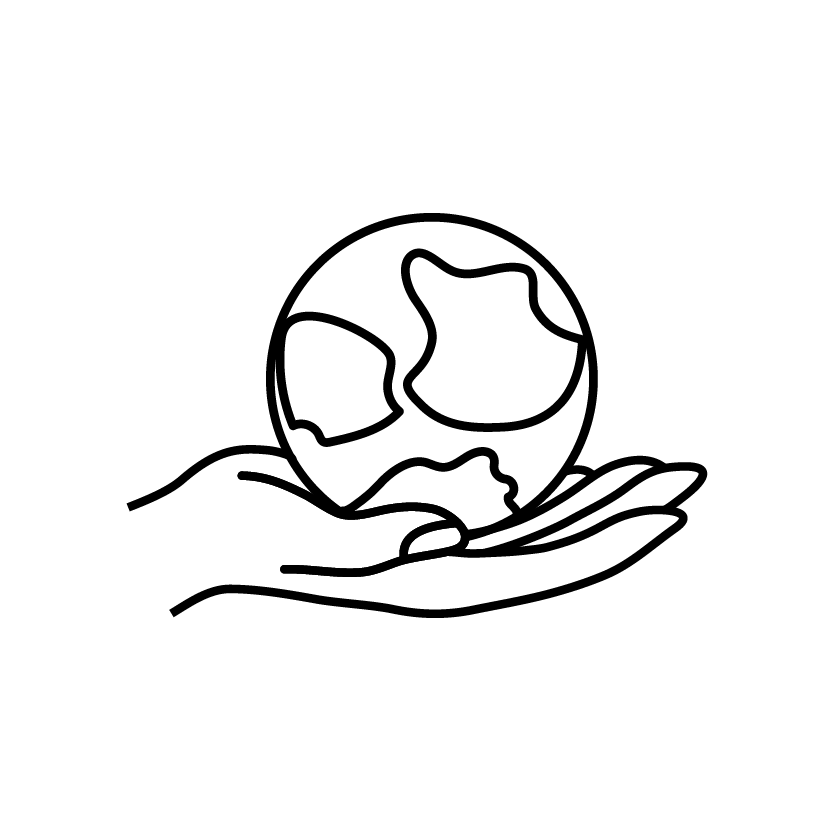 Give Back
In 2021, One Fable will be partnering with 1% For the Planet, with a focus on reforestation in the Northern Rivers Region and Australia at large.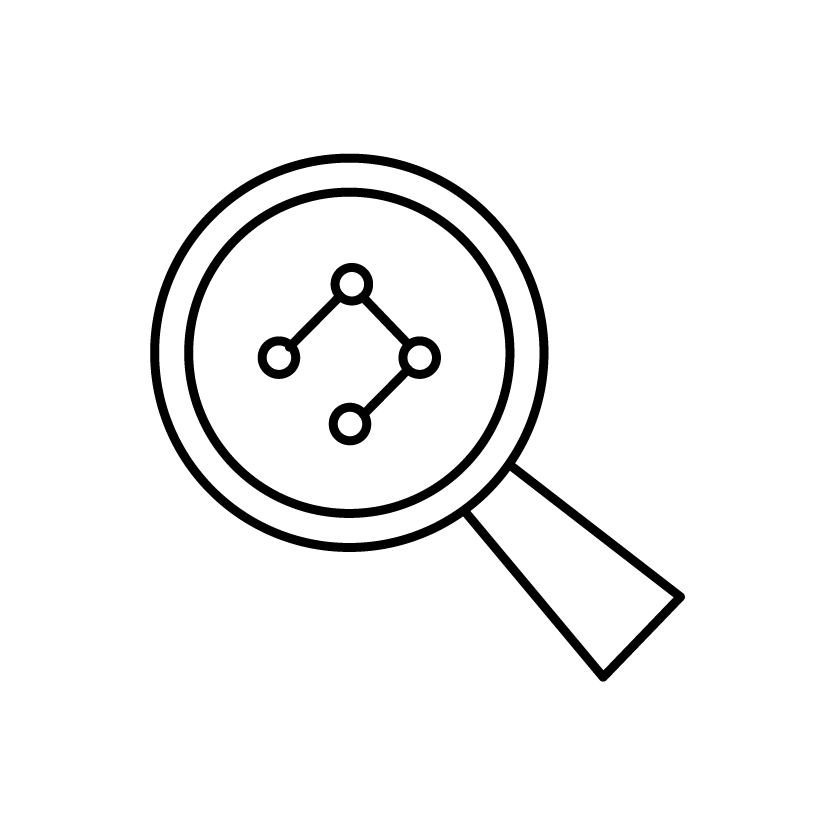 Transparent
In 2020 we took our passion for fibre to a new level, by creating a special seed-to-garment range called KALA. We work directly with one small organic farm and weaving family in Kutch, India. The Designs are then cut and sewn in either our Byron Bay Studio, or with a women's collective in Ahmedabad, India. This is a fully traceable collection, from plant through to garment. We are working on this level of traceability for all of our collections.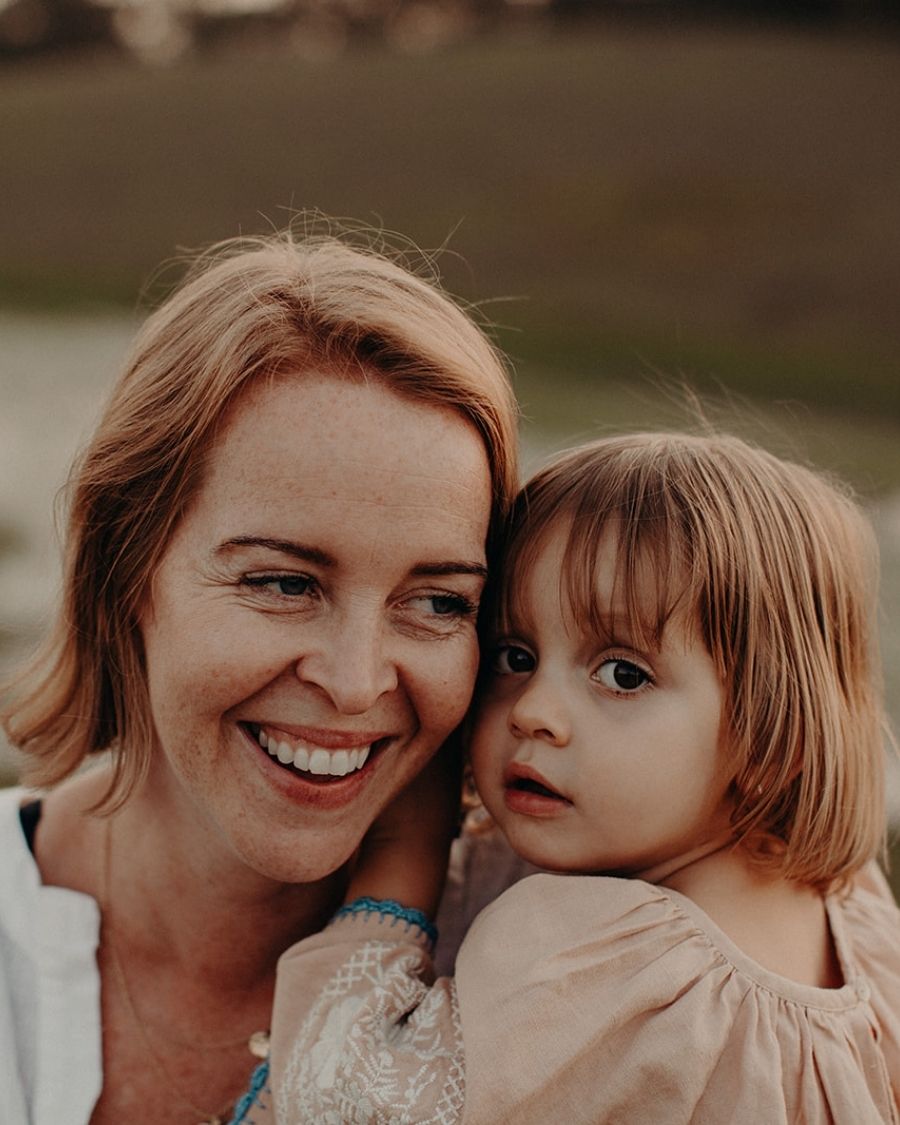 "One Fable was actually my graduate project, which evolved beyond the original small collection and documentary it began as, into a sustainable lifestyle brand with a strong focus on process and fabric. My husband and I lived with Artisans in India for 6 months in 2014, learning and building the business from the ground up…literally. My passion really begins at the source of fabric; the plants, animals, and people who create them".