Organic Nights
USED EME10%OFF for 10% OFF
Values
Certified Organic

Circularity

Fair

Gender Equality

Give Back

Transparent

Vegan
It's a well-known fact that we're surrounded by chemicals all day, everyday. Some of these chemicals are naturally occurring and pose no threats to humans or animals, but there are others, including those potentially present in synthetic clothing, that are detrimental to our health. We do our best to avoid using toxic chemicals around our children, by opting for natural cleaning products and the likes, but it's easy to forget about the chemicals that may be present in their clothing.
A study conducted by Greenpeace in 2014 found a broad range of hazardous chemicals in children's clothing across a wide range of well known brands. These hazardous chemicals including PFCs NPEs, Phthalates and more, have the potential to cause a range of adverse health effects—some may interfere with the hormone system. What's worse is that children may be more sensitive to the effects of some hazardous chemicals compared to adults.
Nichola and Francis are sisters based on the Sunshine Coast, Queensland, each with three children of their own. They've always tried their best to keep toxic chemicals out of their homes and away from their children. Years ago when they first became mothers, they were looking for beautiful organic sleepwear for their babies that didn't carry the aforementioned chemicals like the ones found in the aforementioned Greenpeace study. Children spend half of their young lives sleeping, so putting them in healthy sleepwear is a no-brainer for every family.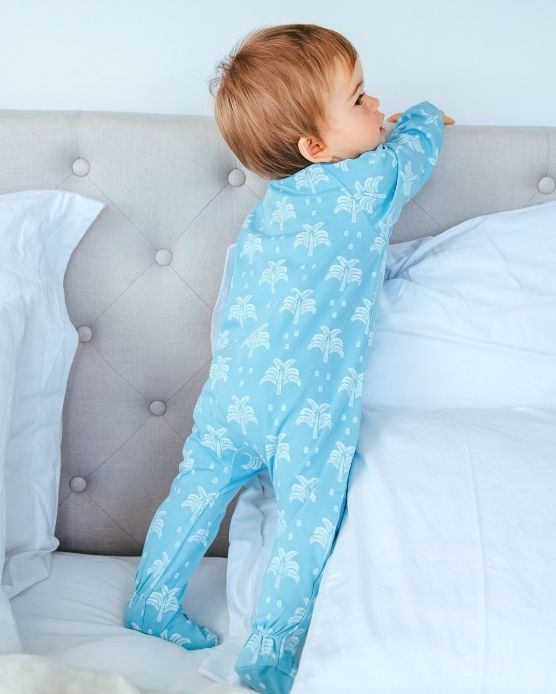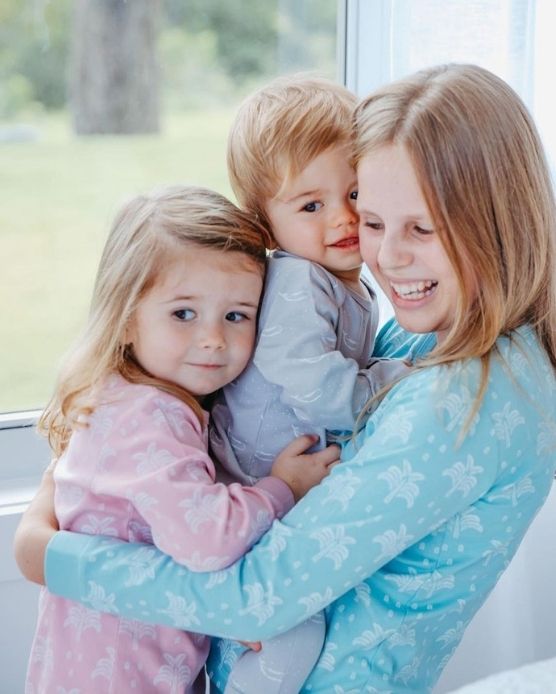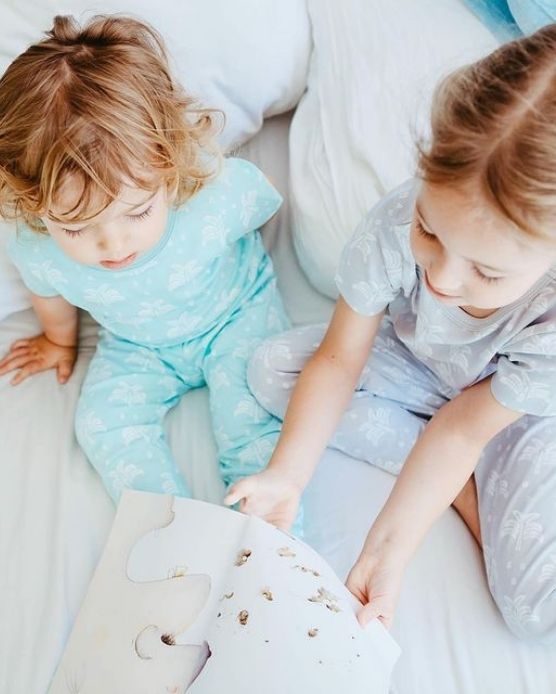 In 2018 they launched Organic Nights to create beautiful, organic and sustainable pyjamas for their little ones that they couldn't find anywhere else. Organic Nights is intent on creating beautiful, high quality, 100% GOTS-certified Organic Cotton sleepwear for children, from newborns to 11 years.
Organic Nights carries the strictest GOTS certification (Global Organic Textile Standard) through its entire supply chain, making their children's sleepwear certified organic, environmentally sustainable and socially ethical at every step of the supply chain, from seed to seam. The prints are dreamy (pun definitely intended), which the little ones are going to love. They also become softer after each wash, which you are going to love! It's a win-win.
Speaking of winning, Organic Nights recently took out a swag of awards at the Australian Non-Toxic 2020 Awards, including a gold medal and Editor's Choice Award in the 'Kids Apparel' category, plus the silver medal in the 'Baby' category, and the bronze medal in the 'Muslin/Swaddle' category. The sisters said the rewards were a reminder that we can all make a positive impact in the world, simply through the conscious choices we make as consumers. We couldn't agree more and we're so excited to see this brand dream big in the future.
Want to know where Organic Nights sits and what they're working on in terms of these 5 values? Hover over these values to find out.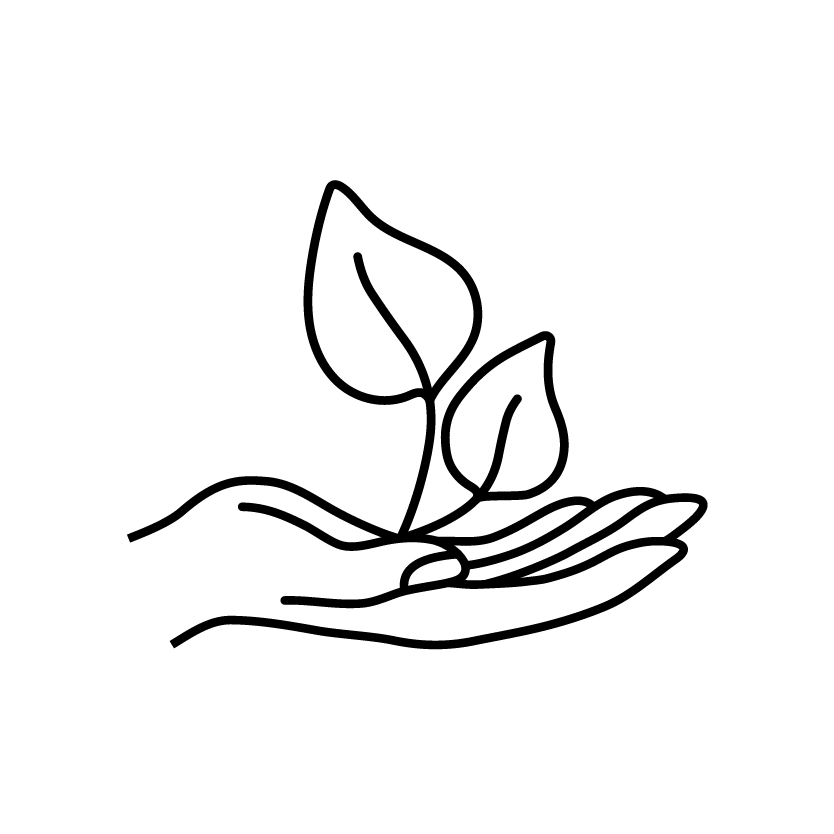 Eco Friendly
In terms of packaging, there is no PVC permitted in GOTS-Certified Mills. Recycled and certified paper or cardboard is used in packaging material, even down to the swing tags! We use minimal wrapping with recycled paper and post with compostable, biodegradable bags.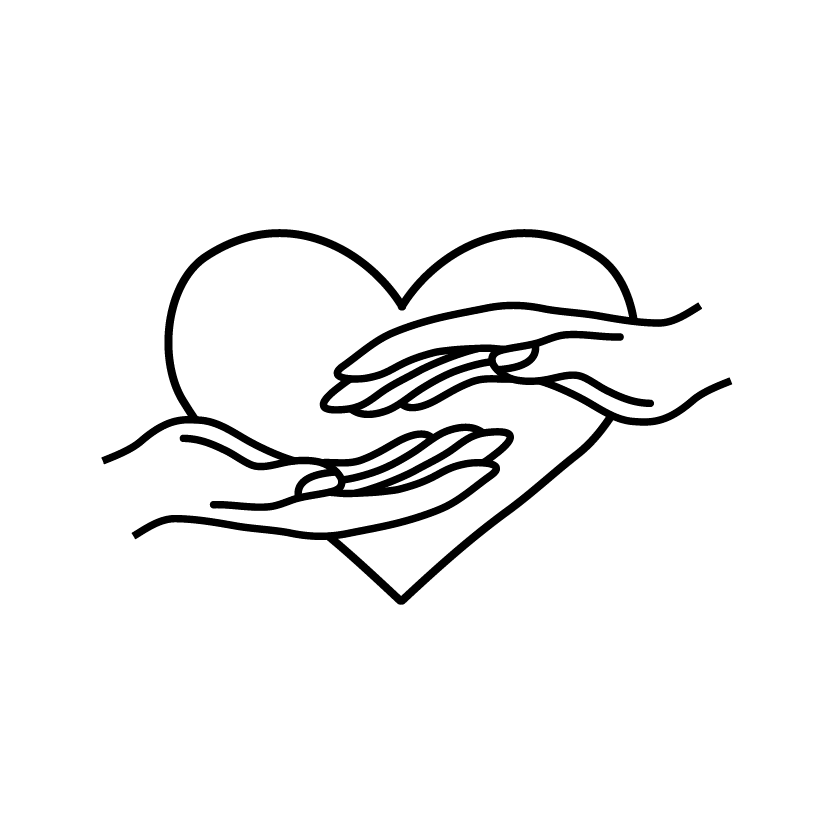 Fair
Organic Nights meets the strictest 100% GOTS-Certified Organic standard. GOTS (Global Organic Textile Standard) is the worldwide leading textile processing standard for organic fibres, including ecological and social criteria, backed up by independent certification of the entire textile supply chain. This GOTS certification ensures Organic Nights' natural fabric is 100% GOTS-Certified Organic Cotton; and also ensures the entire garment process from start to finish (from seed to seam) follows the highest GOTS standards, ensuring farming practices are organic and also the production chain (from the processing, dyeing and manufacturing, to the packaging and labelling) follows international labour standards to protect human social, health and fair pay work standards, as well as follow sustainable environmental practices. In terms of environmental criteria and the impact on the health of the child wearing the garment, GOTS prohibits toxic inputs and synthetic chemicals - saying NO to heavy metals, formaldehyde, flame retardants, hormone disruptors, BPA, and GMO ingredients and their enzymes, aromatic solvents, functional nano particles, azo dyes, chlorine bleaches, softeners or treatment methods using phthalates and PVC. This protects the workers in the Mill and also the local environment from being exposed to toxic wastewater and discharges that would result from using such dangerous materials. The social criteria of the GOTS-Certified Mill in India that Organic Nights works with is strictly governed by International Labour Organisation (ILO) standards, including zero tolerance for child labour or forced labour, safe and hygienic working condition, fair wages and working hours and no discrimination.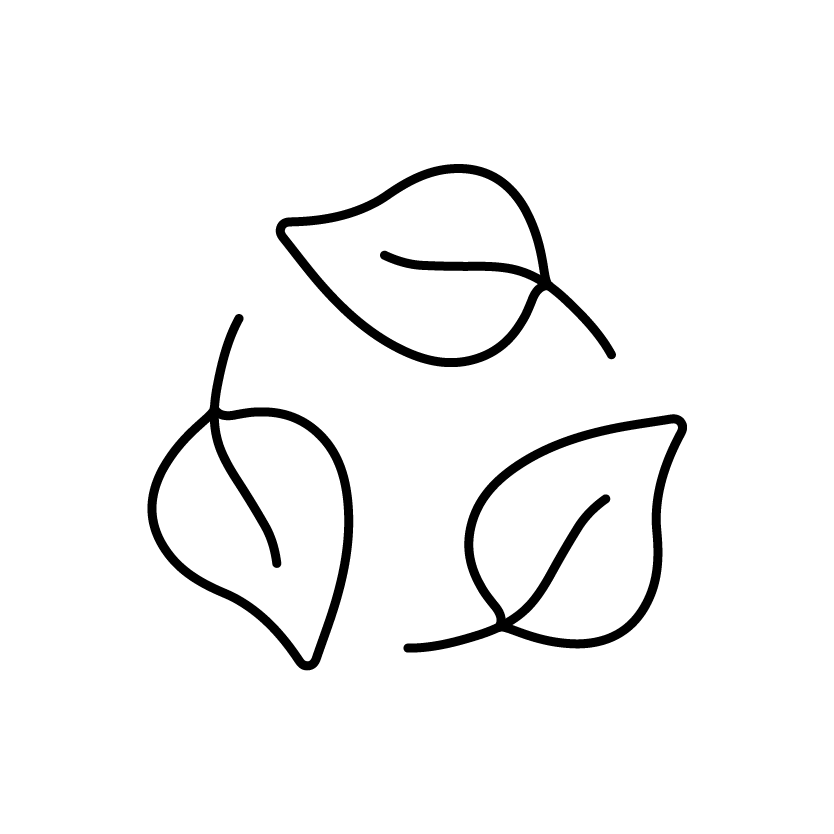 Minimal Waste
Minimal waste is an important factor that is part of the entire GOTS Certification criteria.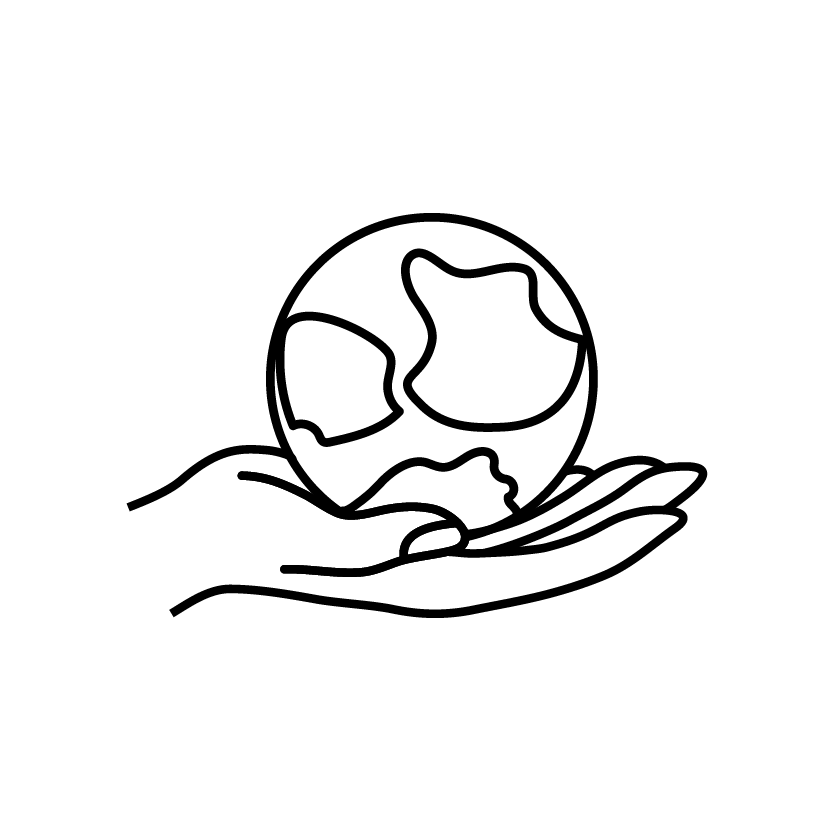 Give Back
Organic Nights supports many local charities and children and families in need within our community and beyond. We donate Organic Nights Sleepwear as well as donate funds to people in need who are facing circumstances of domestic violence, illness in hospital or therapy, experiencing trauma through the bushfires in Australia, and more. We also choose to work with businesswomen within our community and beyond, for example, working with our Queensland-based artisan illustrator, Cass Deller and photographer Kit Wise; Jessica McCleod of The Conscious Space event; local printers; eco publications and eco directories; as well as collaborate with creative businesses. We are open to investing in women and conscious business, and believe this world is better when we work kindly together.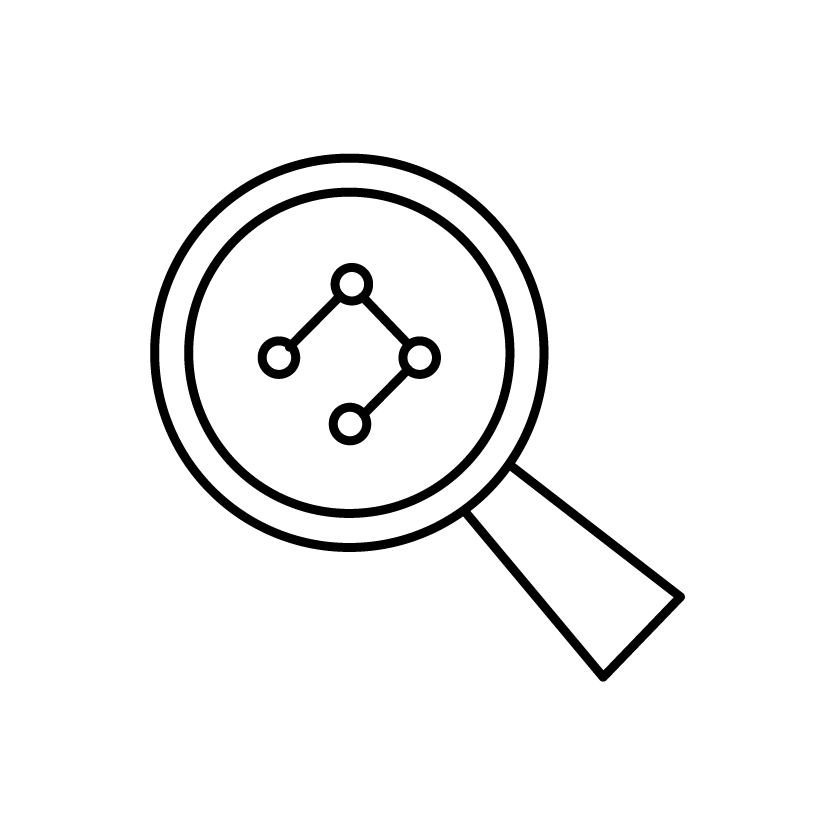 Transparent
GOTS strictly governs the supply chain from seed to seam. This is the world standard for certification. What's more, we produce our sleepwear in small quantities as we are a young label, still growing our customer base and wholesale market. We will never destroy stock or waste garments that are not sold in a certain season or have slight imperfections during manufacturing. We will continue to sell through the seasons and value the garments, irrespective of trends and seasons, or imperfections
Behind the Brand
"The biggest barrier is accepting that there are added costs, regulations and restrictions to being a socially conscious business. We love that our customers appreciate the huge effort and additional costs it takes to be socially conscious at every step and to create something unique that is authentic and honest".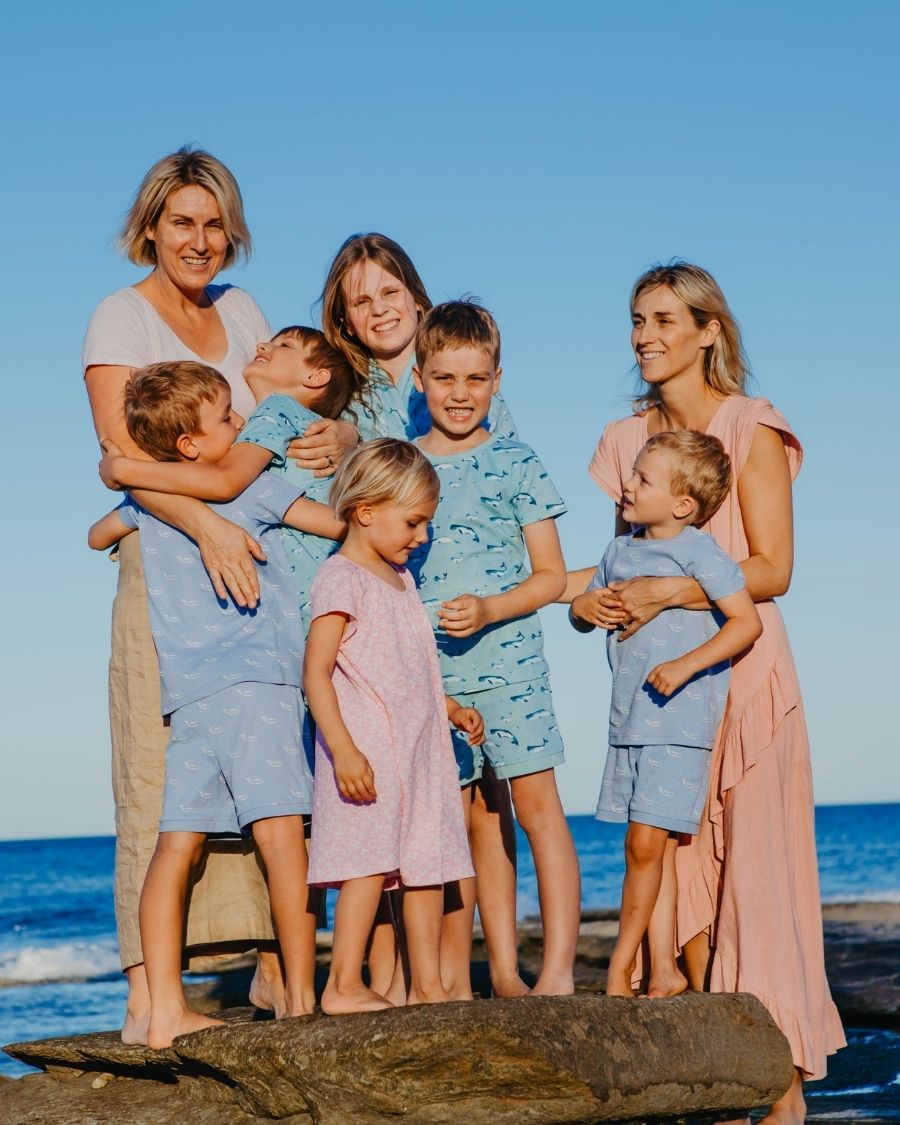 It started as a dream and slowly built into reality. As sisters, we have both been interested in whole food and health for many years. Becoming mothers (we have three children each) naturally sent that interest into overdrive. Like most parents, we instantly had this overwhelming desire to keep our precious babies healthy and as pure as possible. It's obviously not possible to protect their purity unless you live in a bubble! Instead, we read a thousand books (at least!) and soon realised that quality sleep is vital for health. Children sleep for half of their young lives so we figured if we could make the fabrics they wear on their skin and breathe in their lungs, and the space they rest in as low-tox and clean as possible, then we were giving them a healthy cocoon for 50% of their day. That felt like a huge win!
We began looking for beautiful certified organic sleepwear for our children, and soon realised there weren't any options that suited our values. We wanted pyjamas that ticked all the boxes: – beautiful, soothing, simple child-like styles – produced to the strictest organic certification using the highest quality fabrics made from 100% cotton; and – protecting and respecting people and our planet along the way.
So, in 2018 – after spending close to seven years dreaming and brainstorming – we created Organic Nights. Frances is in communications and I'm a veterinarian so we have no fashion experience, however, our label is not about fashion and trends. We felt that we could create an authentic and quality label that would be a positive offering. We wanted to make the most luxe organic cotton sleepwear to share with families who care about health for their children and our planet.
We knew we wanted our label to uphold the strictest organic standards so we committed our sleepwear to being 100% GOTS-Certified Organic, which is the world standard for organic textiles. GOTS (Global Organic Textile Standard) is also a socially ethical and environmentally sustainable approach to manufacturing to ensure the makers are respected and protected, as well as the planet.
Do you have a morning routine? If so what is it you do to set yourself up for the day ahead?
Frances: I love my solo beach walks in the early mornings – in summer it's easy to wake with the sun. It's so peaceful and fresh at that time of day. We both live at the beach on the Sunshine Coast, Queensland and feel very blessed to have the ocean so close by. There's also something lovely about early walks for a mum – knowing that no one needs you because they're still tucked in bed asleep! Then it's home to help my children (ages 5, 7 and 9) get to school. And then I'm ready to open the laptop.
Nichola: My mornings are also spent with our children (ages 9, 11 and 14) as they get ready for school. Most days I start with a guided meditation – I enjoy Joe Dispenza's meditations. This 30 minutes of peace helps to give me an energy boost for the rest of the day and is also the time I feel most creative. I work from my home office on different projects so my days are always different.
What's the biggest barrier you've found to succeeding as a socially conscious business?
The biggest barrier is accepting that there are added costs, regulations and restrictions to being a socially conscious business. We love that our customers appreciate the huge effort and additional costs it takes to be socially conscious at every step and to create something unique that is authentic and honest. As you can imagine, it's a lot more expensive to launch and run a GOTS label as there are certification costs and mountains of paperwork to ensure people are treated fairly and the environment is respected along the way. The GOTS Certification for Organics strives to ensure that the complete garment process – from farming, ginning, spinning, knitting, weaving, dying and printing, and then packaging – is complying to the certified, sustainable and ethical industry guidelines.
Last year, we also decided to go the extra step and become GOTS certified as a business in Australia. This means that we are certified as part of the entire GOTS supply chain. It was a demanding and costly undertaking, with no immediate return. But it's important for us as we want to follow the GOTS protocols to the letter so that our customers can have faith that there is no greenwashing at all with Organic Nights. We believe we are the only label in Australia to have achieved this additional GOTS certification as a business so that we are certified to sell B2B.
Within the ethical fashion community, there's a big question that we ask which is 'who made my clothes?'. In the scope of Organic Nights, who made the things you sell? Can you tell us a  bit about them?
We work with the beautiful Queensland illustrator and designer, Cass Deller to design our custom illustrations on our fabrics. We also work directly with our European GOTS business consultant who regularly visits our GOTS Certified Mill in India, which is also a fair trade mill, to meet with the manager and the team of seamstresses and makers. The focus is to support the mill as it follows all fair trade conditions and meets the strict GOTS regulations which upholds the International Labour Organisation (ILO) standards. This is important because it protects the seamstresses and makers of our sleepwear through the entire supply chain to ensure they have safe, healthy and hygienic working conditions and fair pay rates; with no tolerance for workplace discrimination or child or slave labour.
Why did you pick the fabrics you have chosen to work with? 
100% cotton is the healthiest fabric for children's skin. It is naturally hypoallergenic and controls moisture to ensure it is breathable. Organic cotton uses considerably less water than conventional cotton, some report up to 90% less water. Our cotton is supremely soft and comfortable – that is one of the first things our customers notice. One child said it was like "sleeping in a cloud" – how cute is that! We love that review! We talk a lot about GOTS fabrics being absent of all the nasty ingredients that conventional cotton manufacturing uses from formaldehyde's to bleaches, azo dyes and more. Conventional cotton is grown using dangerous pesticides and fertilisers with awful ramifications for health. It's simply not ok for children to sleep in that slew of toxic chemicals every night. Organic Nights is the healthy alternative.
Best piece of advice you have ever received?

To just start and then keep taking little steps!
What's next for you and Organic Nights?
We have just won Gold and the Editor's Choice medals through the Australian Non-Toxic Awards for our children's sleepwear, which is just so exciting. We were also awarded the Silver for our Baby Sleepsuits, and the Bronze for our Baby Muslins. We now need to share this amazing accolade with our customers and the media. We have also just been approved to be certified as a business through the GOTS certification – for our second year in a row! In 2021 we will also grow our quality crew of stockists and launch ebooks and new journal stories, so there will be plenty of quality content to share about sleep rituals and how families can set intentions for healthy and connected bedtimes. Evenings don't need to be 'The Witching Hour'! Parents, like us, need so much support as it can feel like you are doing everything wrong, even though we try so hard. Trusting yourself, conserving your energy, nurturing your health and sense of peace – these are all areas we want to help parents feel more confident in so that they can enjoy their time with their children during these early, young, precious years.
One book and/or documentary everyone should read/watch? Why?
We love 'The Yes Brain Child' by Daniel Siegel.
We wrote two blogs about it:
– The Yes Brain in your child and how sleep can help them find it.
– Seven essential activities in a healthy mind platter to balance your child's brain 
Are there any other Movers & Shakers out there in your world that you think people should know about?

There are so many! And that is thanks to communities like yours that help to shine a light on the people doing ethical and honest work. We are inspired by Alexx Stuart at Low Tox Life as she goes about her work in a very non-judgemental and accessible way so that people can find their relevant path to a healthier lifestyle that suits their unique family. We also appreciate the teams behind The Conscious Space and the Australian Non-Toxic Awards – these are created by people who care about building communities of people who believe in a kinder, cleaner, healthier future.