Values
Fair

Gender Equality

Give Back

Transparent

Vegan
Have you ever looked at a rain poncho and thought to yourself: "that is a beautiful poncho, I want one of them on my back right now." No, we didn't think so. We're not going to lie, we never had that thought either, until we stumbled across a Margate-based company that creates ethical and sustainable rainwear that is extremely pleasing to the eye. Do you know who we are talking about? We'll give you a clue: they definitely pack a Ponch.  
Born from a love of music, design, and nature, Ponch is providing consumers with funky rainwear that is simultaneously breathable, durable, and stylish. Our favourite feature is the ability to pack it away (hence the clever tagline) when the sun is shining. Simply fold your Ponch back into itself and pop it in your handbag or luggage until the clouds come back—genius! 
The Ponch team thinks "there is often a disconnect between a product and the reality of its production", and we literally couldn't agree more. Because of this, the Ponch products are made in a WRAP certified factory organisation that operates in a completely ethical way, and is audited to ensure this. The Ponch team even visited the factory and can confirm that the only things plaguing it are cleanliness, comfortability, and safety.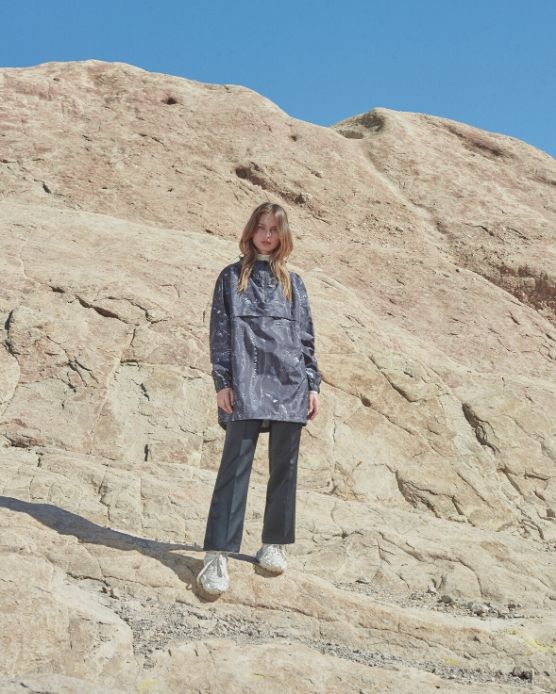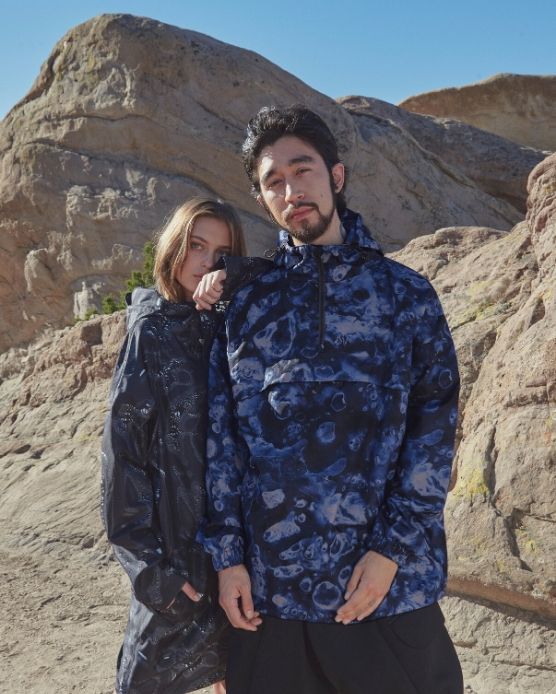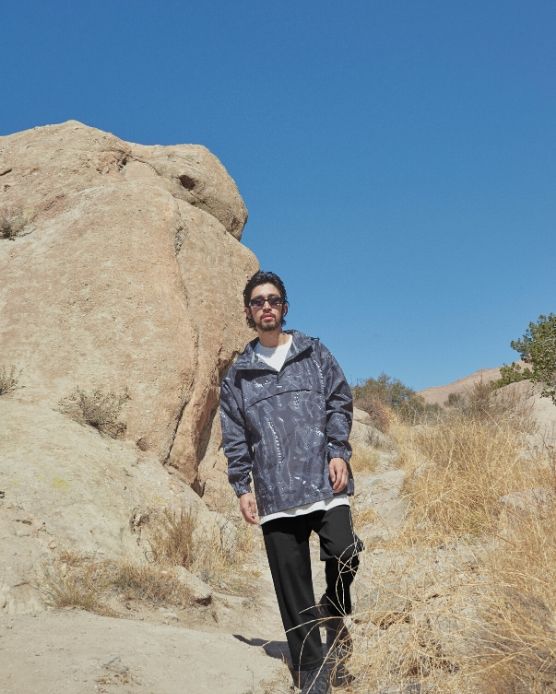 Even the materials used are helping to eliminate waste. Did you know that, every single year, over 300 million tonnes of virgin plastic is produced? Don't worry, we vomited in our mouth a little when we heard that stat, too. Both the main fabric and the mesh the Ponch goodies are made from are 100% recycled post-consumer plastic bottles, and the suppliers are certified by the Global Recycle Standard. The materials are also completely PFC free—PFC is the extremely toxic chemical used for water repellency (yuck, right?). 
Even the packaging is next level: there is no trace—none, nada, ZILCH—of single use plastics; the swing tags are compostable; the garment bags and labels are both biodegradable and compostable; and the mailer bags are made from biodegradable paper. Also, the Ponch team are always looking for ways to improve, so if you've heard of the best thing since microwavable mug cakes in the eco-packaging department, hit them up! 
To be honest, Ponch is more than just a kickass company mindfully producing products that are so beautiful you'll be hoping for a rainy day just so you can wear them. Ponch is a forward-thinking business that's using the production processes to make lasting, positive impacts on our world, a world riddled with overconsumption and excessive waste. So next time you have a festival to attend, a mountain to climb, or a poncho party to make an appearance at, pack a Ponch in your ethically-made backpack.
Want to know where Ponch sits and what they're working on in terms of these 5 values? Hover over these values to find out.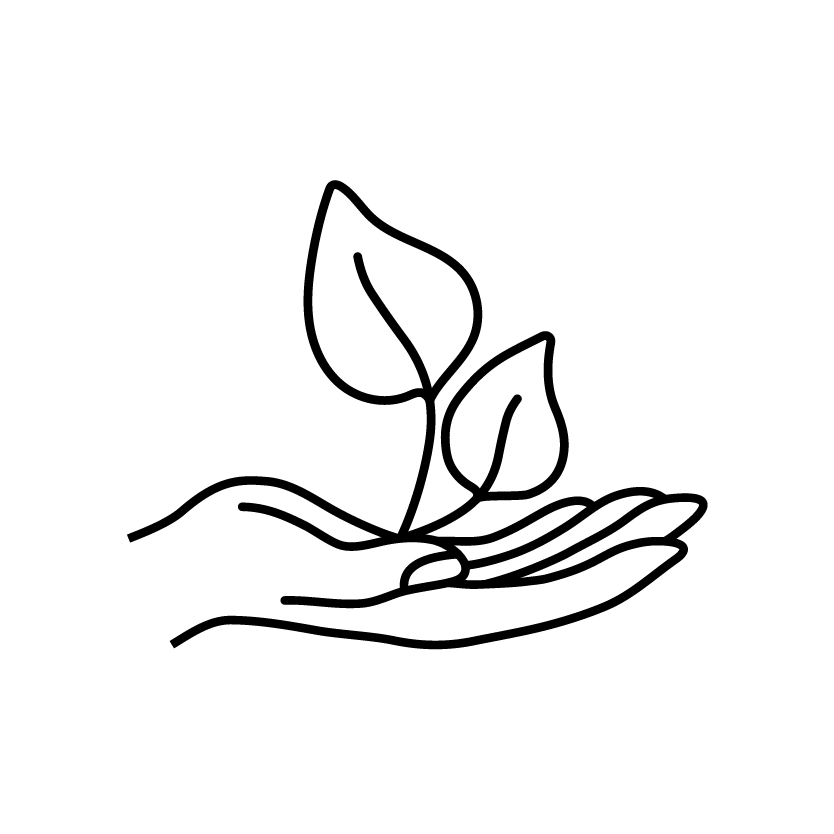 Eco Friendly
Every fabric that we use is made from 100% recycled materials and certified by the Global Recycle Standard (a guarantee that the fabric is made from recycled post-consumer plastic, and not from new plastic). Our fabrics are PFC-free. There are zero single-use plastics used in our packaging.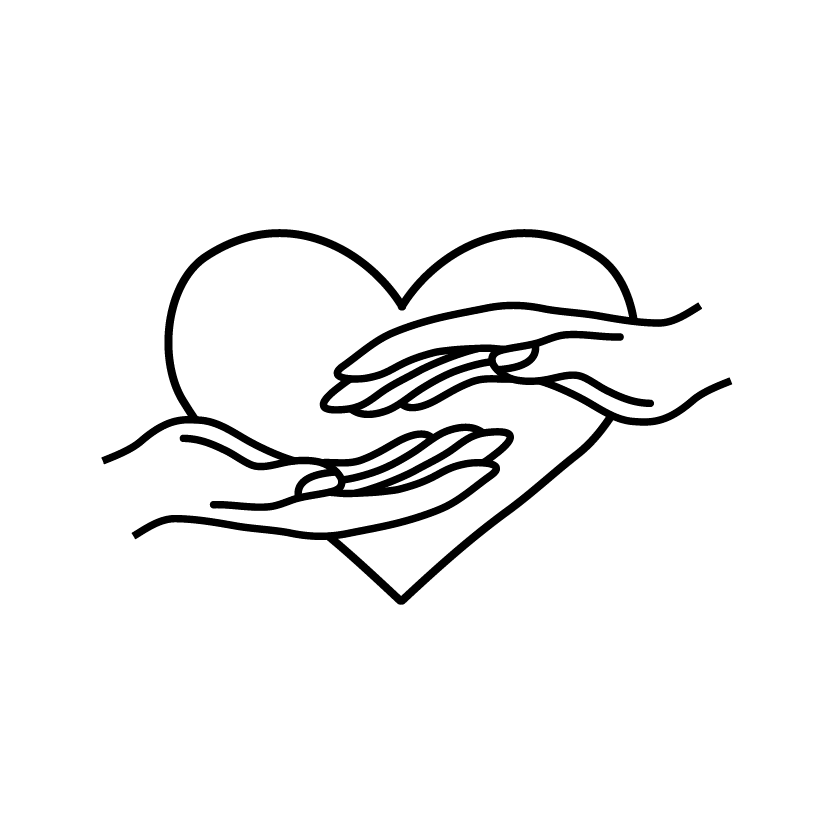 Fair
Our production partner is WRAP-certified. WRAP is a third-party auditor that ensures manufacturing facilities operate in a safe, responsible and ethical way. Each certified facility has undergone a thorough inspection and achieved WRAP's 12 Principles (including safe working conditions, the right to unionise, health and safety measures, and the prohibition of forced or child labour). We have also personally visited — and worked from — our production partner's facilities.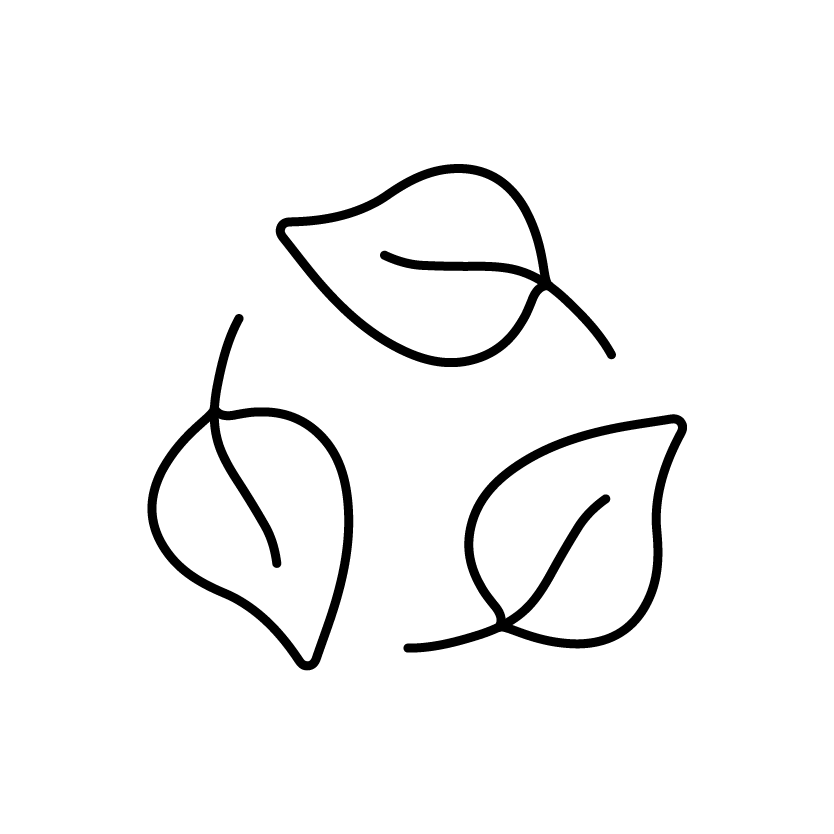 Minimal Waste
Our fabrics are repeat prints, rather than placement/engineered prints, which allows us to minimise the amount of fabric wastage. We also require our factory to submit pattern-lay mock-ups, to ensure that the smallest amount of fabric is wasted.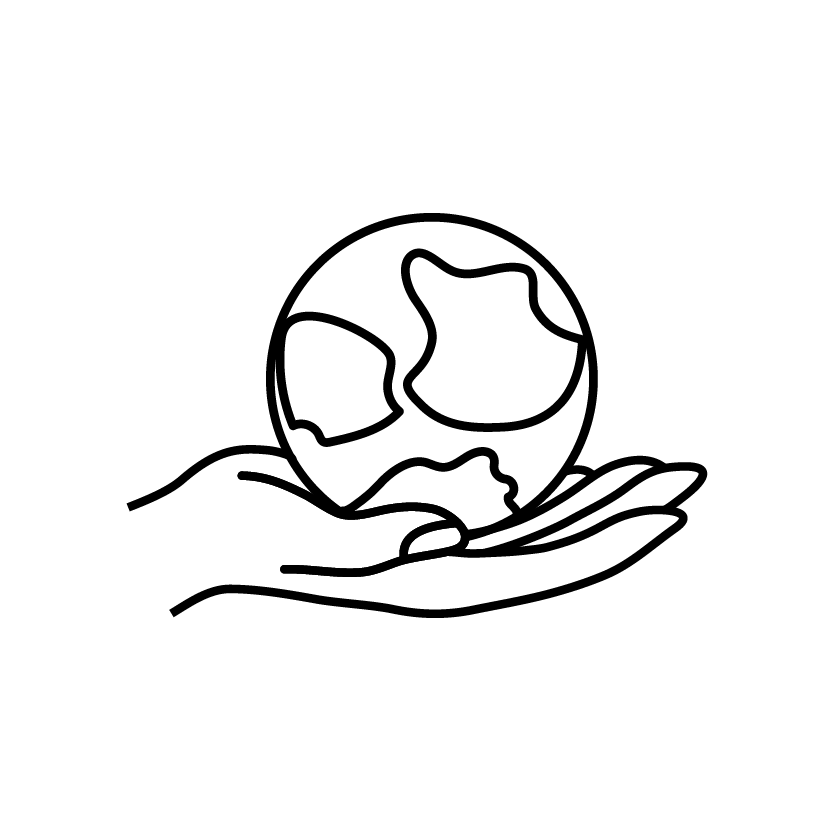 Give Back
We live in a seaside town called Margate, and participate in fortnightly beach cleans. As we have just launched our first collection, it isn't financially viable for us to donate a percentage of our profits yet. However, this is absolutely a goal for Ponch (likely possible in our 2nd year of trading).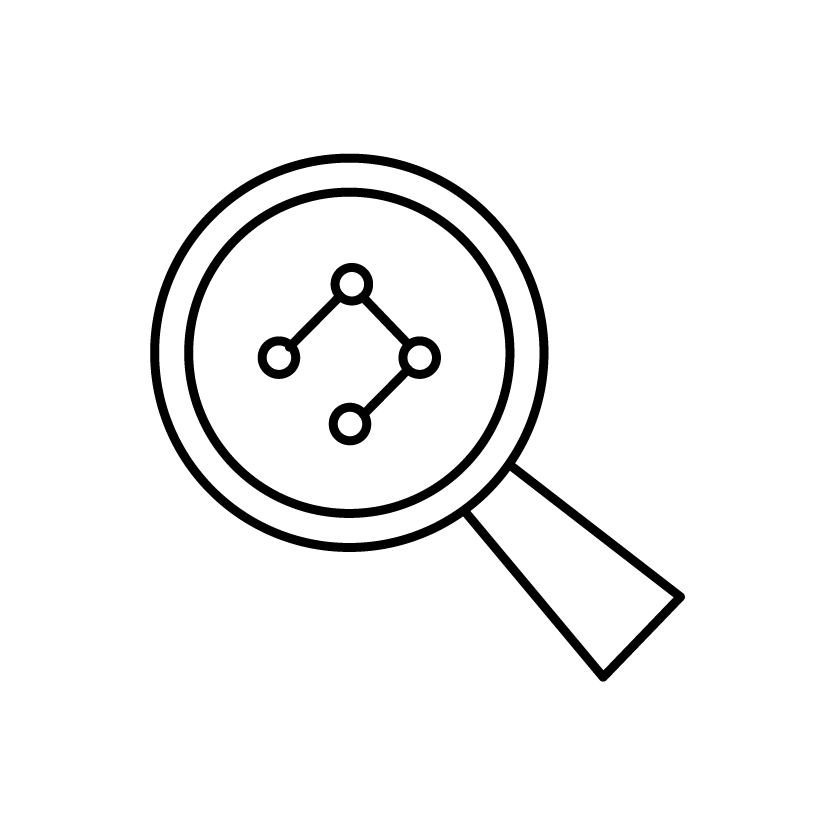 Transparent
We have personally visited the main "stops" on our supply chain; the fabric mill — where we personally watched our fabric being woven — and our production partners' sewing facilities. Before launching Ponch, we had to do a lot of behind-the-scenes pestering to confirm the source of the plastic bottles that make our recycled fabric. This isn't the norm, as fabric mills are notoriously secretive about their sources. We can trace the post-consumer plastic to North Carolina (USA) where it is collected and transformed into yarn. The spools of yarn are then transported to our mill in Xiamen to be woven into fabric. Ideally, I'd love to use blockchain to trace our entire supply chain (from each plastic bottle to the final delivered product).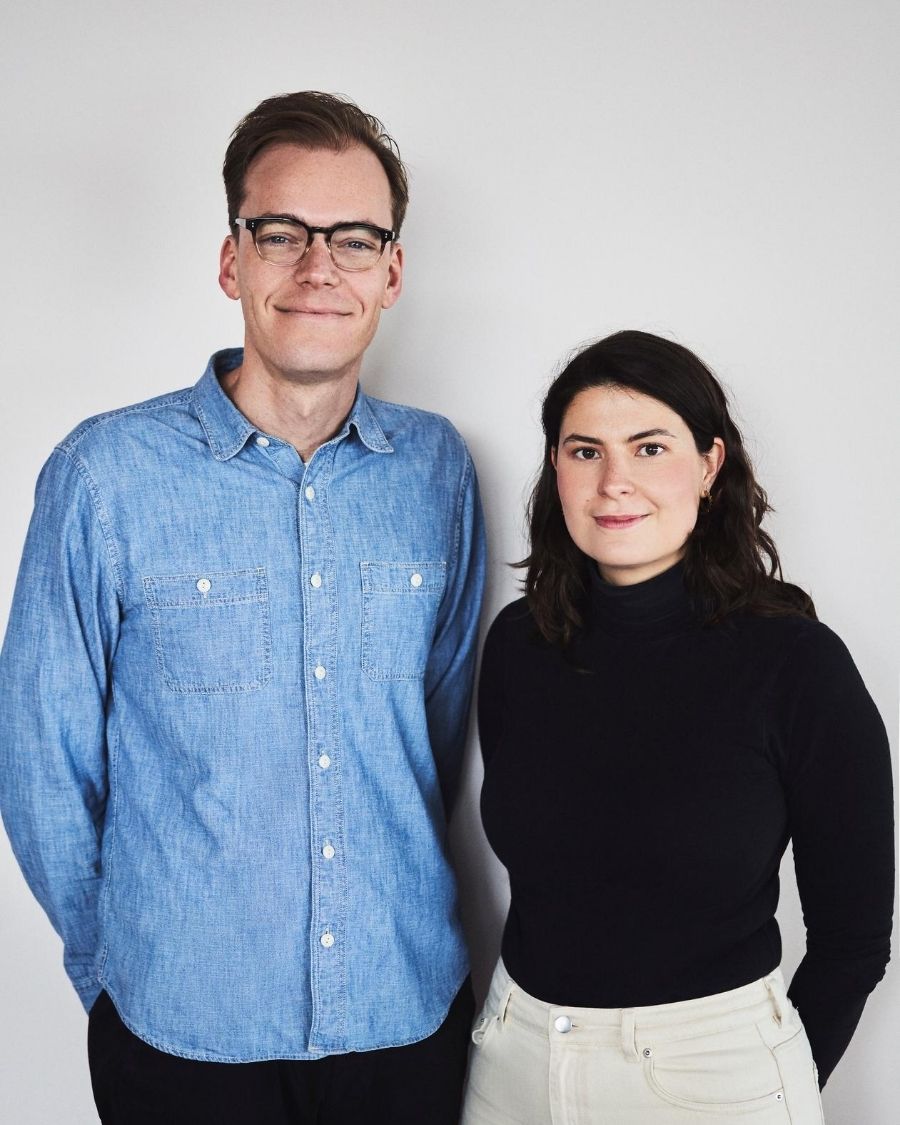 "Like many independent labels, we do not own our factory. It took a long time for us to find a production partner who was not only a waterproofing specialist, but also demonstrated a high regard for the wellbeing of their staff. But our search was worth it".