Values
Certified Organic

Fair

Gender Equality

Give Back

Transparent
The Rushing Hour woman wants modern, sophisticated clothing that makes it easy to get dressed in the morning. She wants to make sure the clothes she's (quickly) putting on in her rush to get out the door are made transparently and sustainably. She loves her red wine, is fiercely independent, and her passion and artistic flair are a credit to anything she completes, personally or professionally. In short, The Rushing Hour woman doesn't have time for BS. Sounds like you? We thought so.
Jacalin Ding is a creative entrepreneur who has cared about sustainability and good design for as long as she can remember. But when she was working in a corporate career she found herself reaching for stylish pieces from fast fashion brands because they were fuss-free. She wondered if there were any brands that made chic, office-friendly clothing that catered to her care for the environment, but she couldn't find anything that did both.
Jacalin began experimenting with sustainable fabrics and clever design elements that she wished existed in her current wardrobe staples. Quality fabrics were a must, but so were the often-overlooked elements in women's clothing, like pockets and versatile ways of wearing a garment. Jacalin realised she was onto a real thing and The Rushing Hour was born.
When it comes to fabrics, The Rushing Hour uses deadstock fabrics (30%), recycled/repurposed materials (25%), and organic and ethically grown fabrics (45%). The latest collection is made from a sustainable eucalyptus Tencel, which is even more environmentally-friendly than bamboo Tencel. It's also luxuriously soft with a silk-like feel but none of the animal cruelty involved like in normal silk. You have to feel it to believe it! In the name of transparency, The Rushing Hour lists all of their fabrics on their website in great detail.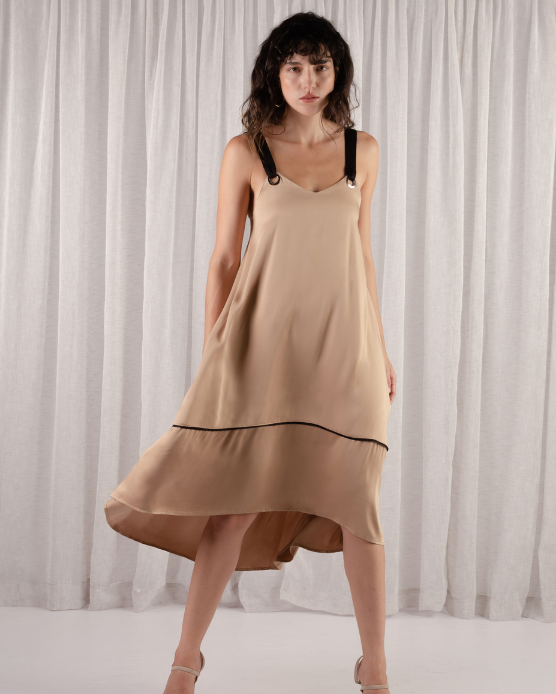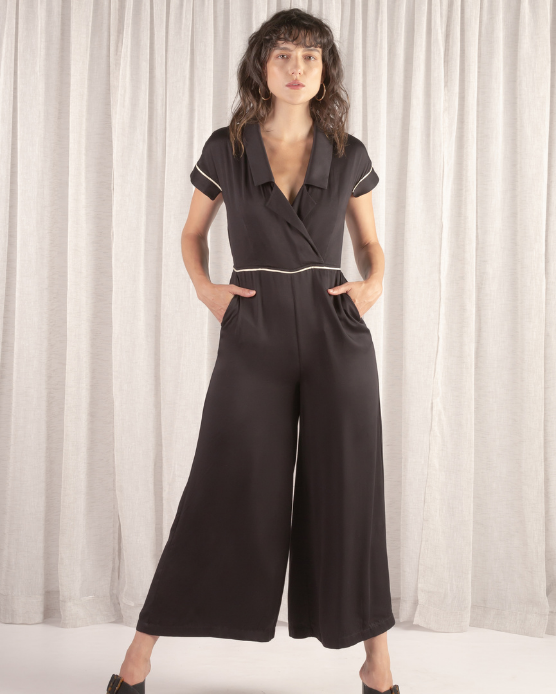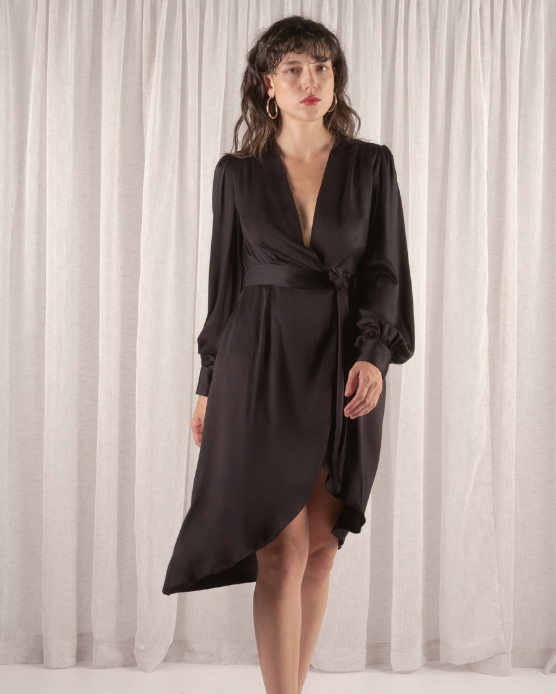 On the topic of transparency, The Rushing Hour doesn't use photoshop to alter their models, they don't rush their production, and they have even pulled the brand off a large fashion retailer because they didn't believe in mass-producing in order to stay relevant on their website. The Rushing Hour's factory is located in Laishan Town, Yantai, in north east China. Jacalin is proud to work with this factory that understands her need for low production and high standards. They also work with Patagonia, which was a huge tick of approval for Jacalin (and us!). The whole production process is outlined on The Rushing Hour website, again with full transparency. The Rushing Hour also works with charities ONE GIRL who fight for equality, and Thread Together who reduce waste while providing clothes to people in need.
The Rushing Hour's commitment to doing things the right way is why they deserve a place on the Ethical Made Easy directory. Founder, Jacalin Ding is passionate and unwavering in her dedication to delivering the very best garments she can. The proof is in the product.
Oh, and if you were wondering (because we know you probably were, you fashion-forward thing), all of the photos featured showcase The Rushing Hour's latest range, Celebrate You: a 100% biodegradable collection of stunning garments that are made from eucalyptus and that feel like silk. To find out more about this exquisite range, read our interview with The Rushing Hour founder, Jacalin Ding.
Want to know where The Rushing Hour sits and what they're working on in terms of these 5 values? Hover over these values to find out.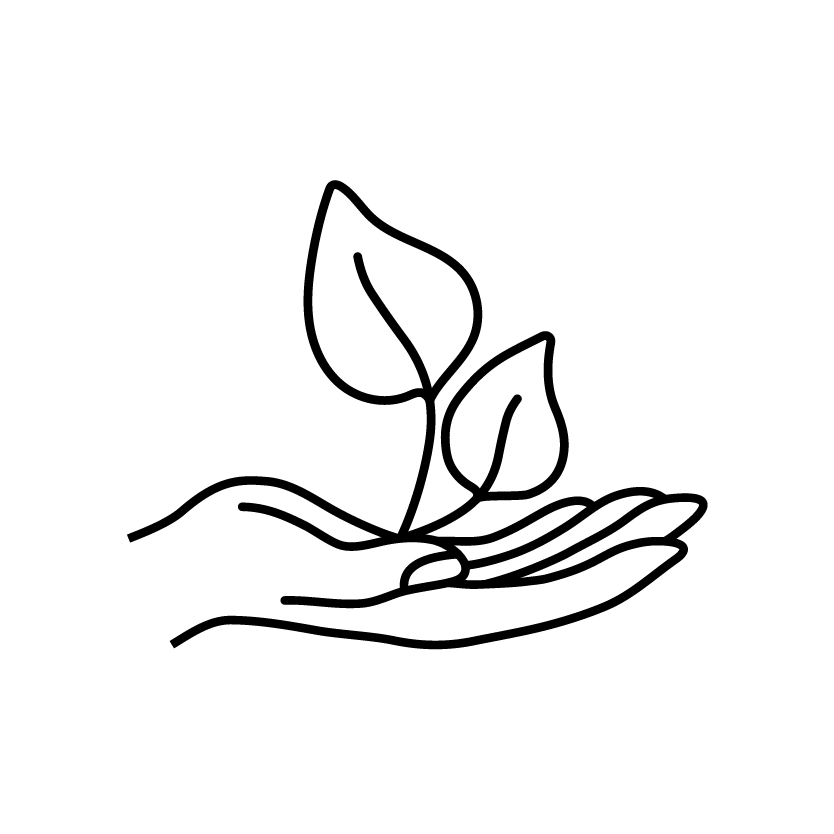 Eco Friendly
As a business, we only use eco-friendly products from garment hanging tags to shipping satchels (100% biodegradable) We're working hard to include recycled fabrics into new yarns Our new collection will include a new fabric we invented (uniquely to The Rushing Hour): 70% Organic Cotton 20% Hemp 10% Recycled fishnet Another collection in 20-21 resort will be introduced as a 100% biodegradable collection We will continue to work with ONE GIRL to support women's education We have reduced carbon footprints by only ship in 100% biodegradable satchels + 100% carbon neutral shipping partners. Achieve 100% renewable energy usage at the factory by 2025 Two of our dresses uses upcycled leather straps (Because PU leather causes a lot of damage to our environment) we went all out to source recycled leather pieces from old sofas, jackets and bags. Repurposed them into leather shoulder straps. Our aim is always opt in for longevity and the overall benefit to our environment by not introducing any harmful materials into landfill at the end of the product lifecycle.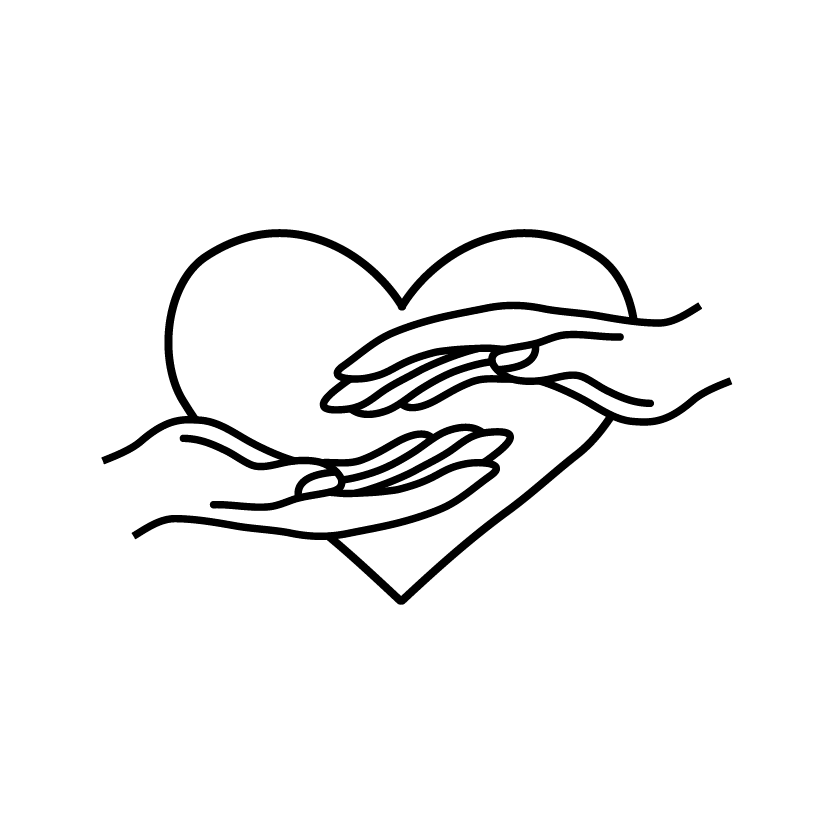 Fair
Fair trade (see recent Fairtrade audit report attached) Transparent information on our website and our fashion revolution coverage Empowering femal workers : - women with children are provided with flexible working hours. - as a brand we also make consistant donation to ONE GIRL to support girls education - Every single garment is labelled with a different inspirational quote by an inspirational women in history Organic (At this stage, about 30% of the pieces are made from rescued deadstock fabrics, 25% is sourced from recycled/repurposed materials and 45% from organic and ethically grown fibers.) below are the certifications for the organic productions Upcycling - Our factory actively collect all the offcuts and transfer them to another facility they own speclises in recycling fabrics. From there, all off cut fabrics are break off and repurposed into bedsheets, pillow cases etc. We as a brand also purchases overstocked organic fabrics from other brands such as Eileen Fisher. Cause Supporting - We also make consistant donation to ONE GIRL to support girls education) Living Wage - All workers are paid above average fair pay. Validated by Fair trade. All worker's lunch are provided. Factory provides free shuttle transportation for workers to and from work. Lunch break is set at 1.5hour + per shift 8-9hours. (Please refer to our Fairtrade audit report)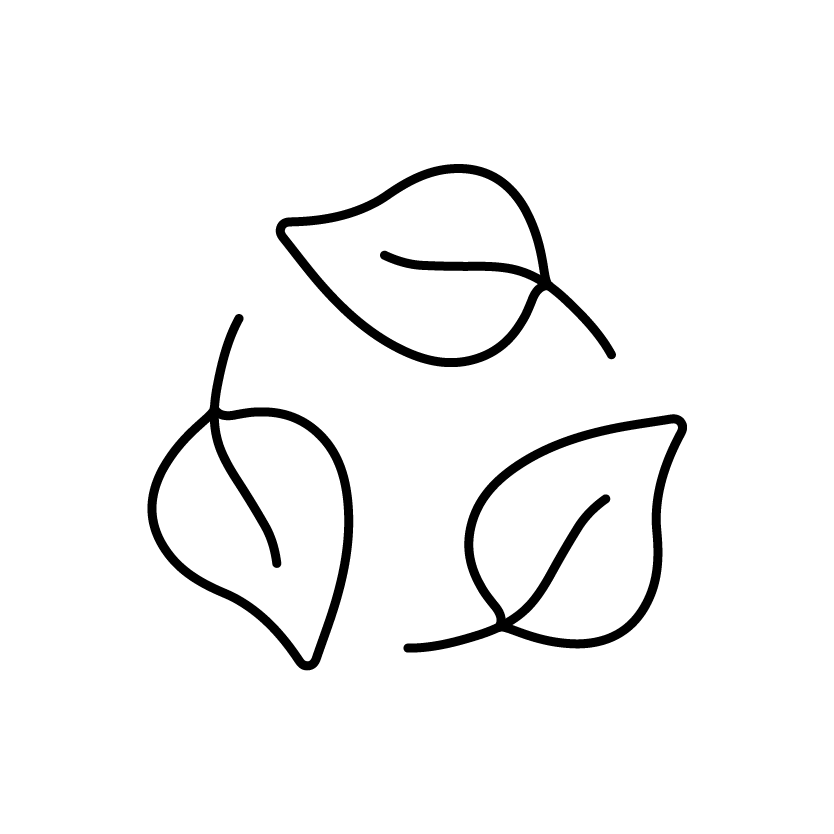 Minimal Waste
In an effort to reduce carbon footprint, Our factory also work with recycle fabric specialists to make our production a circular business. For recycled cotton the complex process includes sorting out the cotton by colors and breaking down the fibers before they are spun into new yarns. Recycling one tonne of cotton can save 765 cubic meters (202,000 US gallons) of water. Also repurposed leather is used in some garment accessories, like belts. The leather comes from vintage jackets, bags and other waste materials. We also recycle PET bottles into clothing or vegan leather. The recycled material is also blent with organic fibers such as hemp and organic linen, silk. By marrying these ingredients strategically, the life of these fabrics can be increased, it lasts more washes and it automatically increases the life of a garment. At this stage, our factory is running on 83% renewable solar powered energy, Looking forward to achieving 100% renewable energy by year 2025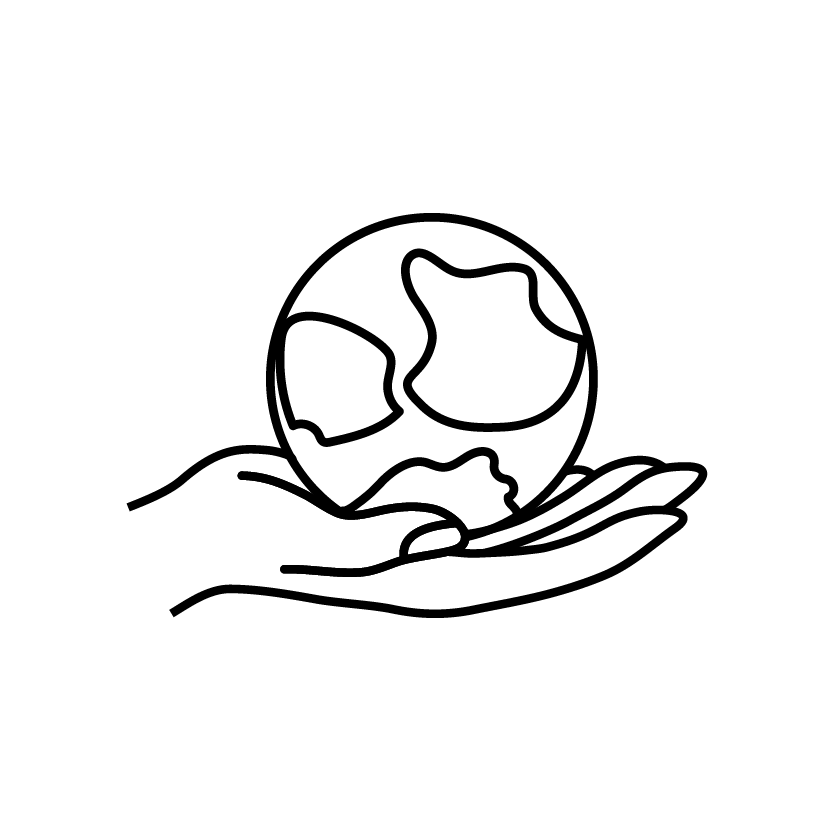 Give Back
We believe in equality. And the first and most important step here is providing education for girls in developing countries. So, with every item sold, in collaboration with One Girl, one girls´ education costs for one month are sponsored (they focus on Sierra Leona and Uganda). A girl born in Sierra Leone is more likely to be forced into marriage as a child than she is to go to high school. When we help to educate a girl, it's one step towards ending poverty.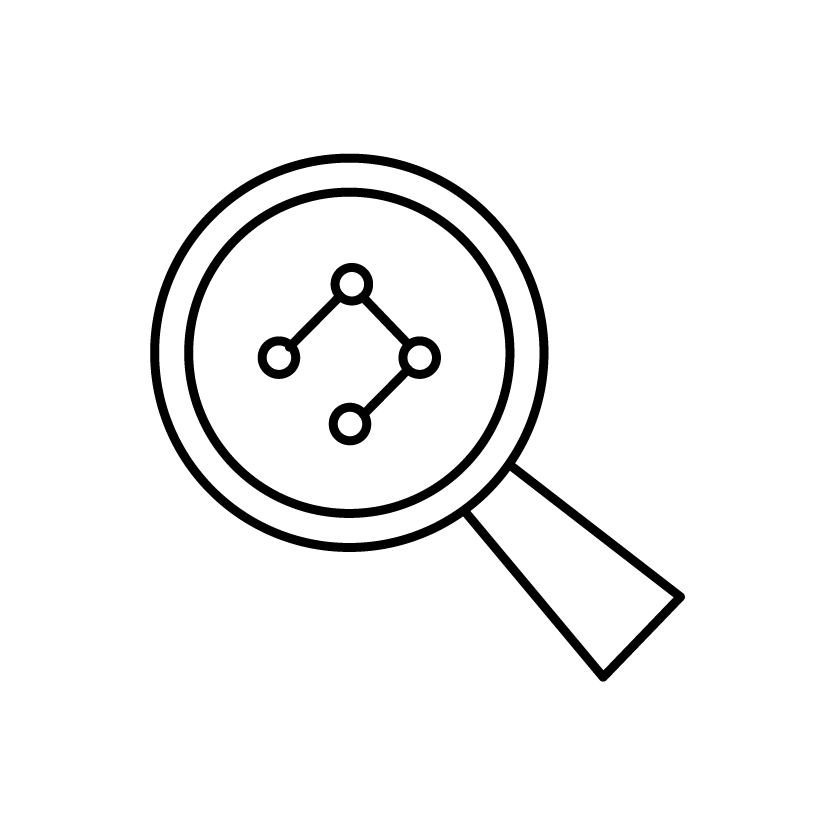 Transparent
We chose this particular factory as it's a certified factory approved by Patagonia (our most admirable sustainable brand in the world). This factory oversees hemp and organic cotton farmers and looks after their wellbeing, while supporting local communities. It's incredible to work with a factory where growing > fabric making > production > recycling all under one roof. We believe we can trace the supply chain up to 90% based on the end to end production cycle this particular factory provides.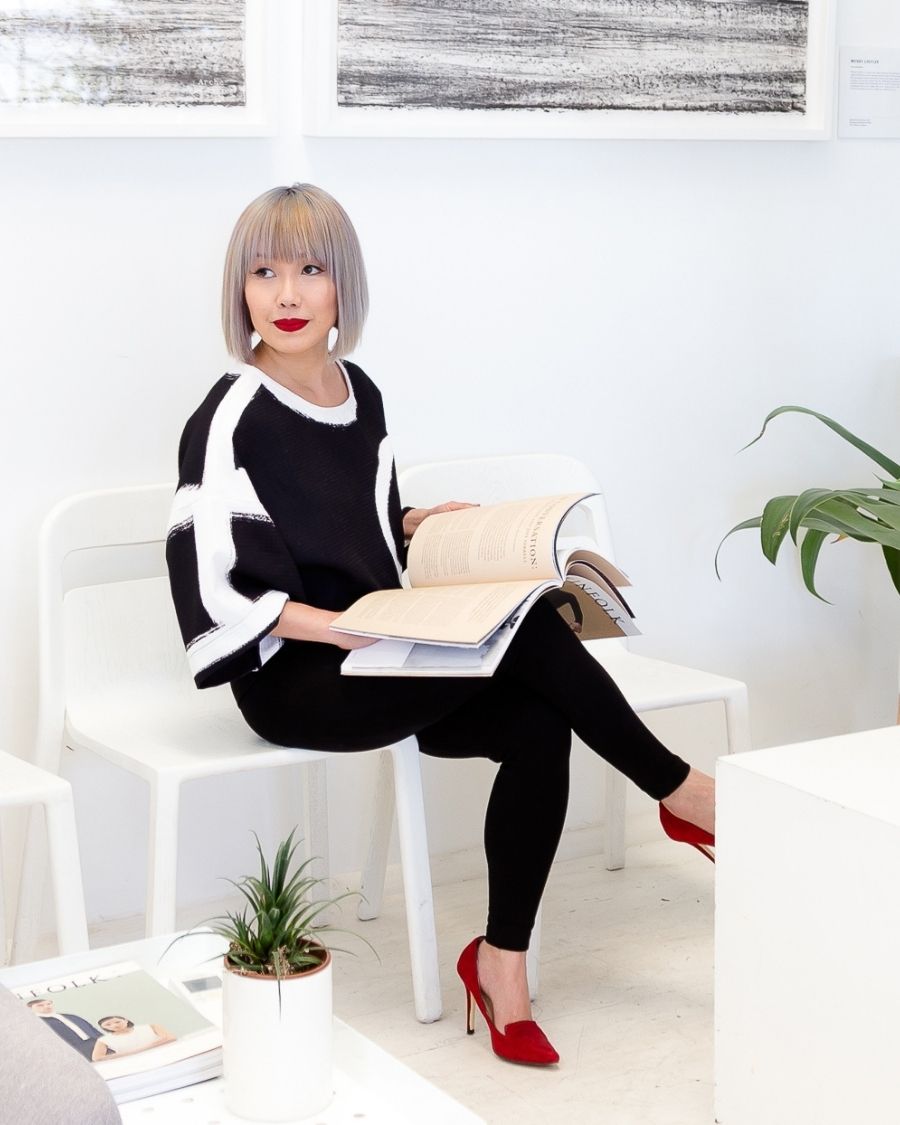 "I wanted to work with someone like that who I knew I could trust, because I'm just a tiny brand. I wouldn't be able to control every part of the process, and working with someone like that—when it's already approved by Patagonia—then half my job is done. They are fully fairtrade and certified, they also supply to Eileen Fisher and other smaller brands".