Values
Artisan

Fair

Gender Equality

Give Back

Minimal Waste

Natural Fibres

Repurpose

Transparent

Vegan
Picture this. You're hosting a house party. Some party-goer's decide to bring the outdoor table indoors and use your yoga mat to protect the wooden floor from getting scratched. You don't realise til the morning when the green mat has undergone a tar-inspired makeover. What do you do (apart from curse the culprits for their blatant disregard of your property and the fact that the landfill problem is only getting worse)? You invest your money in a new yoga mat that will see you through the dark times (and can also be easily hidden).
Valka Yoga is our yoga mat company of choice. Not only is this down to their beaut prints but it's also because of the materials used to create the mats. The cork is 100% premium Portuguese cork, making the mats anti-microbial, non-slip, free from harmful chemicals, and as the bark is stripped from trees every 8-9 years rather than taken from trees that are chopped down in their entirety, the process is entirely sustainable. Did you know a cork oak tree that has been harvested is able to absorb more carbon dioxide from the atmosphere to rejuvenate its bark? What's more is that entire communities in the Mediterranean (where 90% of the cork comes from) are sustained from the cork harvest. That's what we like to hear!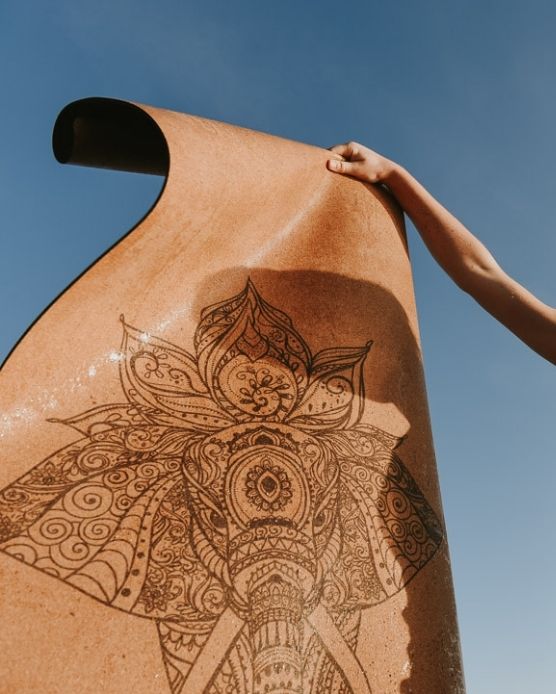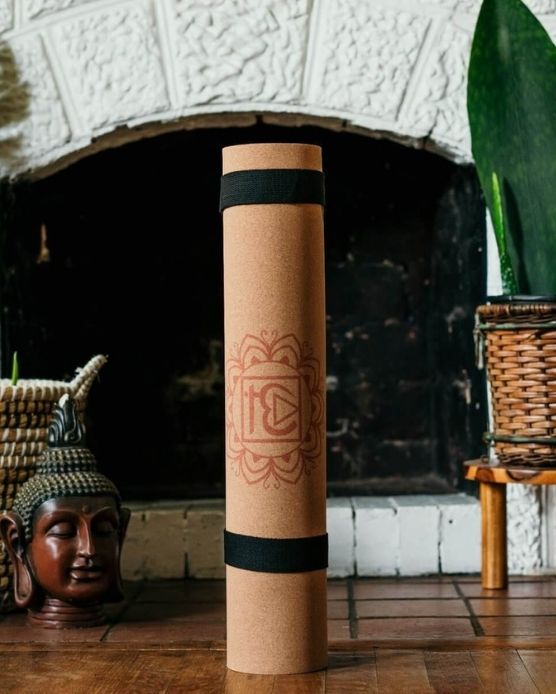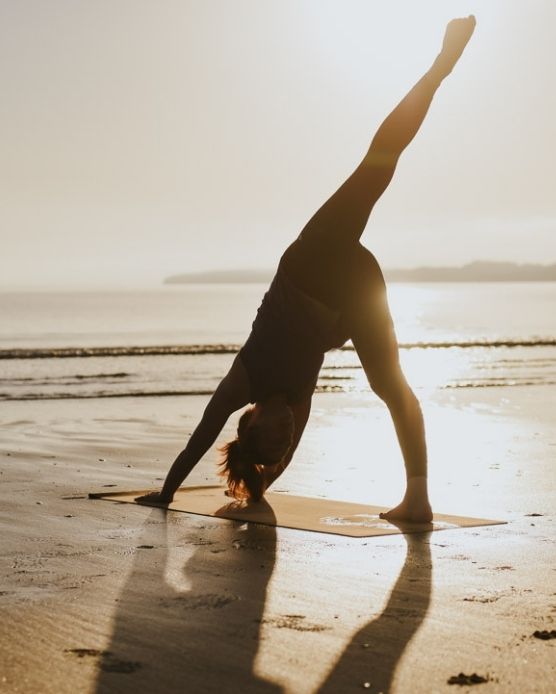 Cork is a completely biodegradable, recyclable and renewable material, making these mats a whole lot better for the environment than the conventional plastic yoga mats. Valka Yoga also uses Portugues cork to craft blocks, copper to create tongue scrapers, water bottles, pots, and bracelets, and organic cotton for their yoga straps and bags. While we're on the subject of copper, the copper Valka Yoga use is 100% pure and food-safe, and their bottles are made using traditional methods by skilled artisans, making them totally unique when they get to your front door.
Valka Yoga also works with Carbon Neutral to plant a native tree for every cork yoga mat sold. Why, you ask? We're all aware of the dollar signs for pupils the government and big corporations have, so Valka Yoga and their customers are taking matters into their own hands. By planting trees they are attempting to combat the problems that are deforestation and rapid loss of biodiversity. So far they planted 502 native trees and shrubs in the Yarra Yarra Biodiversity Corridor. Their goal is to plant 1000 by the end of the year!
Valka Yoga's founder, Danny, regularly visits the premises in which the mats are made and confirms that it meets and exceed all health and safety regulations. The employees are paid fairly, working a typical work day and the manufacturer is SGS and ISO certified. Also, we're aware that when the package gets to you a bit of plastic has wormed its way in, but never fear! Danny and the Valka Yoga team are working towards phasing out this plastic layer and using 100% recyclable materials for packaging. It is their most important goal for the year. Sustainability is a journey and we have to say, Valka Yoga is exceeding our expectations.
Valka Yoga is not just a yoga mat company; it is a business trying to change our world for the better, and they're bringing their customers into the fight to help them do so. We've said it before and we will say it til the day chocolate becomes a legitimate food group: we need to support companies like Valka Yoga, companies completely dedicated to doing good with their business. Oh, and just a tip: do not keep your mat under the couch, especially if you're having a house party. Take our word for it.
Want to know where Valka Yoga sits and what they're working on in terms of these 5 values? Hover over these values to find out.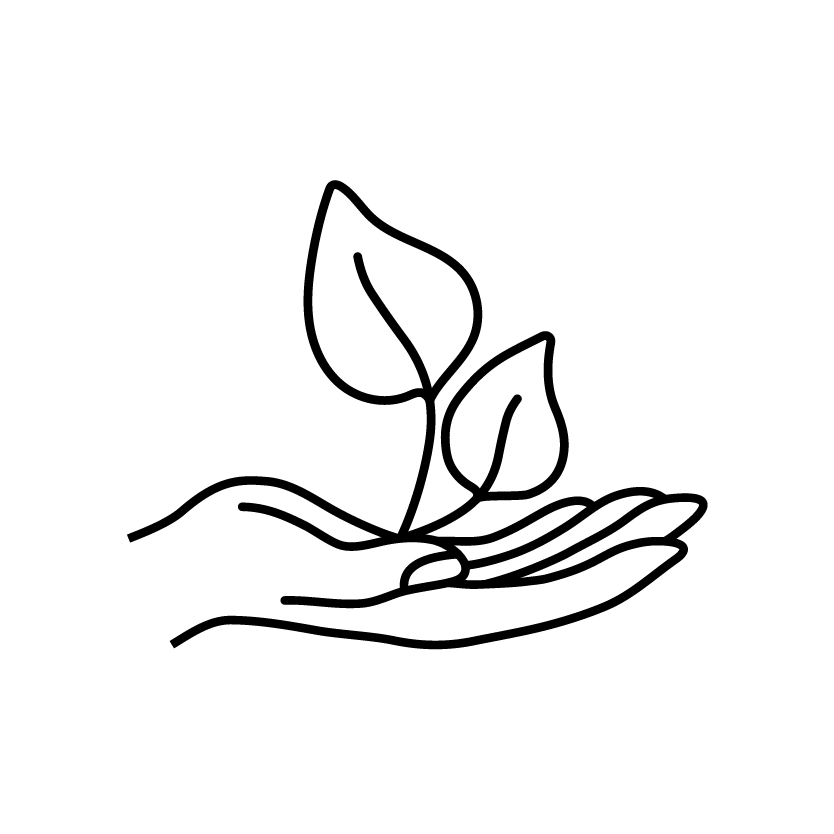 Eco Friendly
We have already shifted to using recyclable, plastic free packaging for our bottles and tongue scrapers. And we are in the process of doing the same for the packaging for our yoga mats. We use compostable courier bags for all our orders.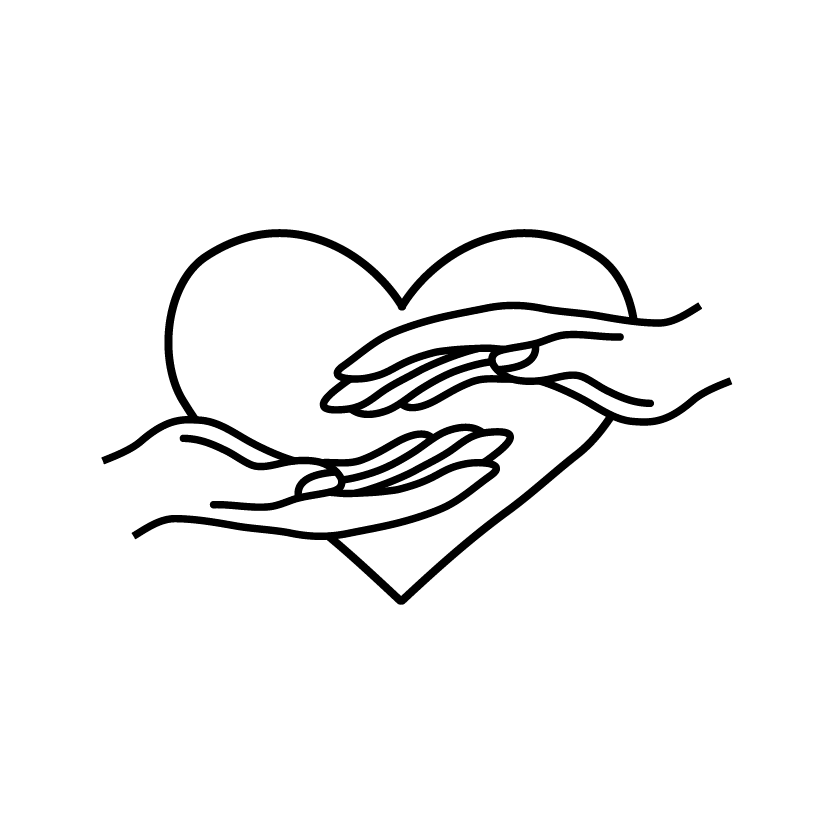 Fair
I personally visit the premises of all suppliers at least once a year. For me it was a conscious choice to only work with professional suppliers who had appropriate certifications from independent third parties. The supplier of our yoga mats meets all environmental, health and safety requirements. They are also ISO and SGS certified.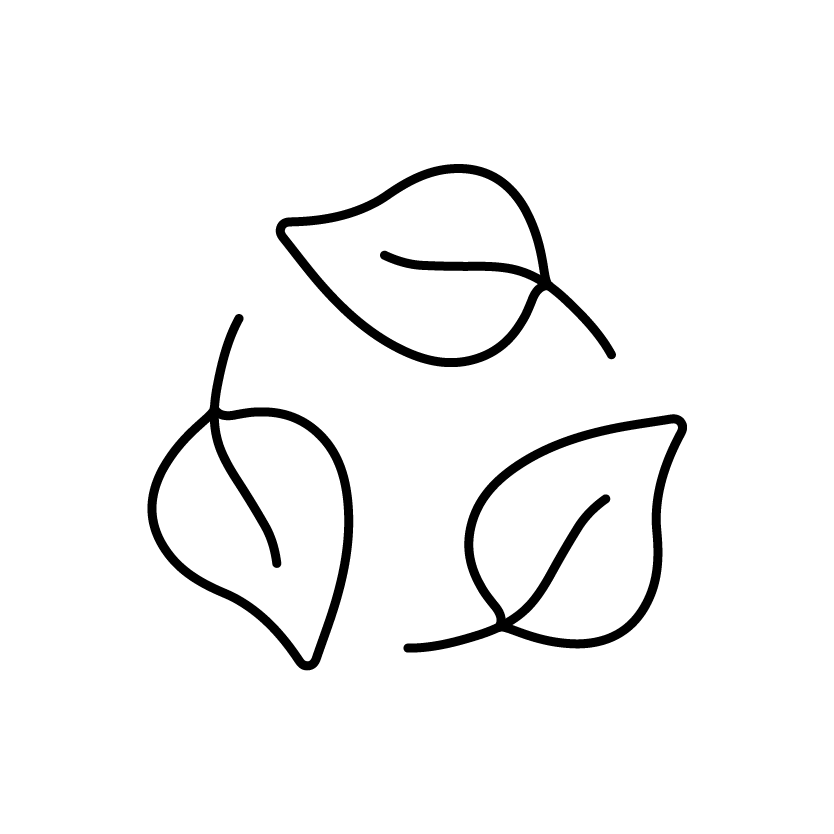 Minimal Waste
Even though the yoga mats are compostable, we highly encourage our customers to upcycle them. The mats are versatile and can be used for support while gardening, as a door mat, for placing hot food and even as a mat for your favourite pet. Dogs love resting on the cool cork surface.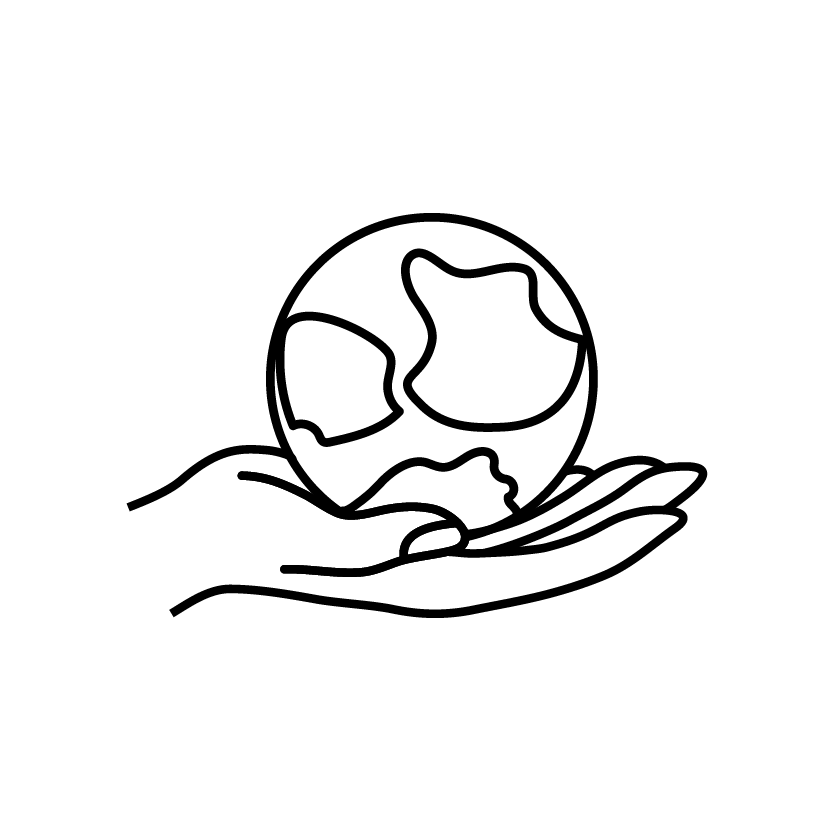 Give Back
We plant a native tree for every yoga mat sold. For us it's the most fitting way to give back to the environment. After all, all the components of the yoga mat can be traced back to a tree. And we also see it as the most effective way to mitigate climate change.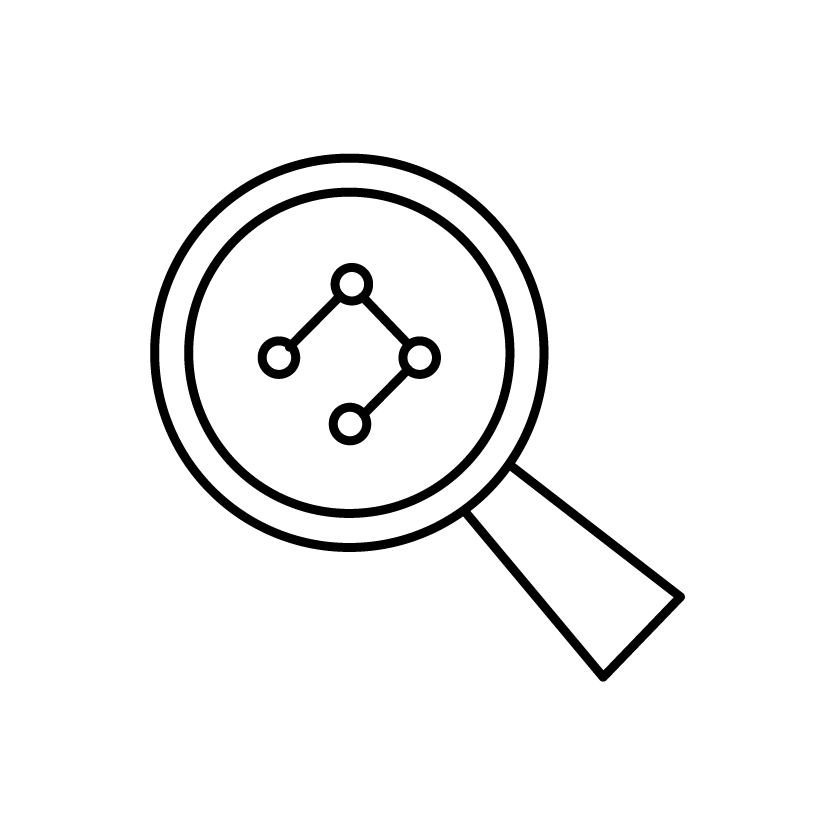 Transparent
Fortunately as virtually all of the cork in the world comes from Portugal we are able to trace our supply chain to there easily. It turns out that the most "economic" way to harvest cork is also the most sustainable way.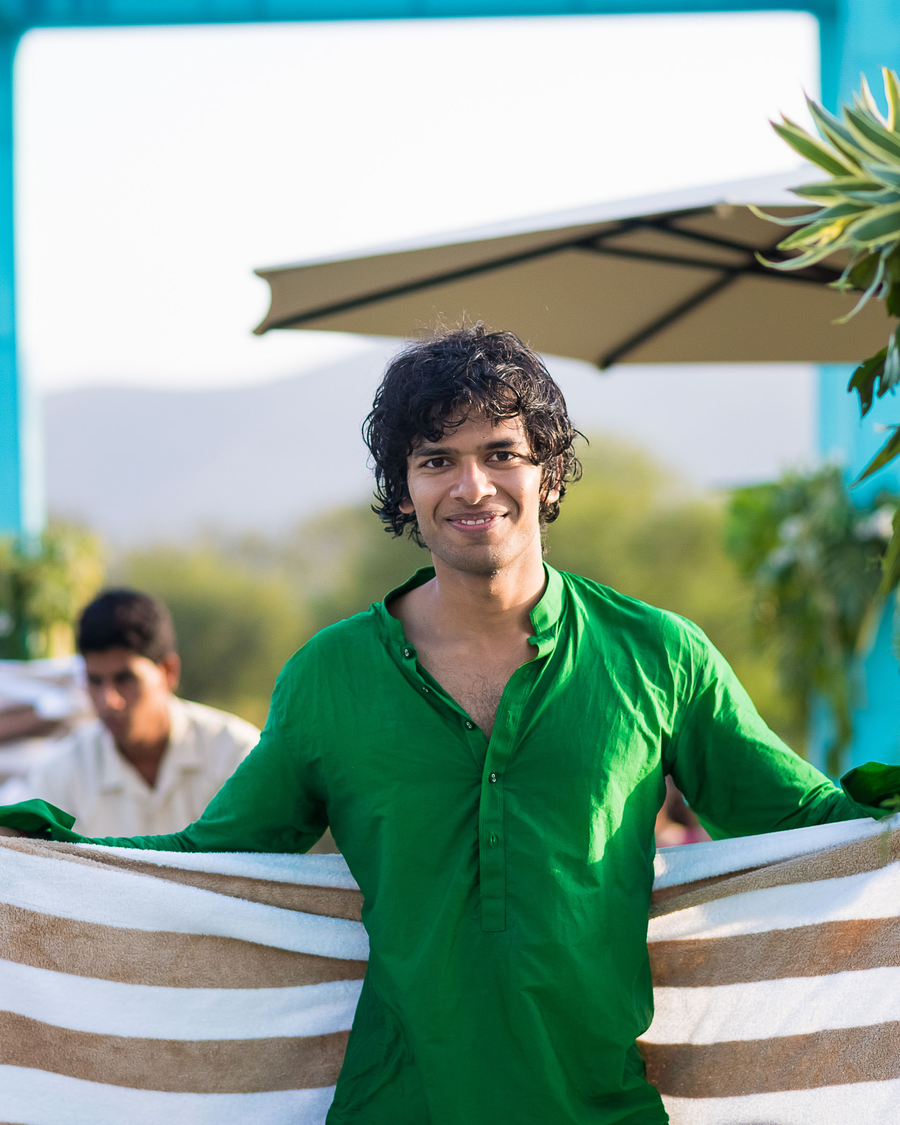 "I loved the idea of using cork and rubber, both of which are extracted from trees without harming them. In fact, trees that have been harvested of cork have been shown to absorb more carbon dioxide from the atmosphere which gets used to regenerate the stripped bark".