You may already be aware of Outland Denim and how the brand came to be. To give you a quick refresher, Outland Denim's foundations were built on the idea to support women who have come from backgrounds of modern slavery, exploitation, or vulnerability, not with charity, but stable and safe employment, that in turn allows them to support their family and contribute to the prosperity of their wider community.

It's nothing above-and-beyond. Outland Denim is adamant that incredible things will happen when we simply do the bare minimum in providing people the human rights and support they deserve, and we tend to agree.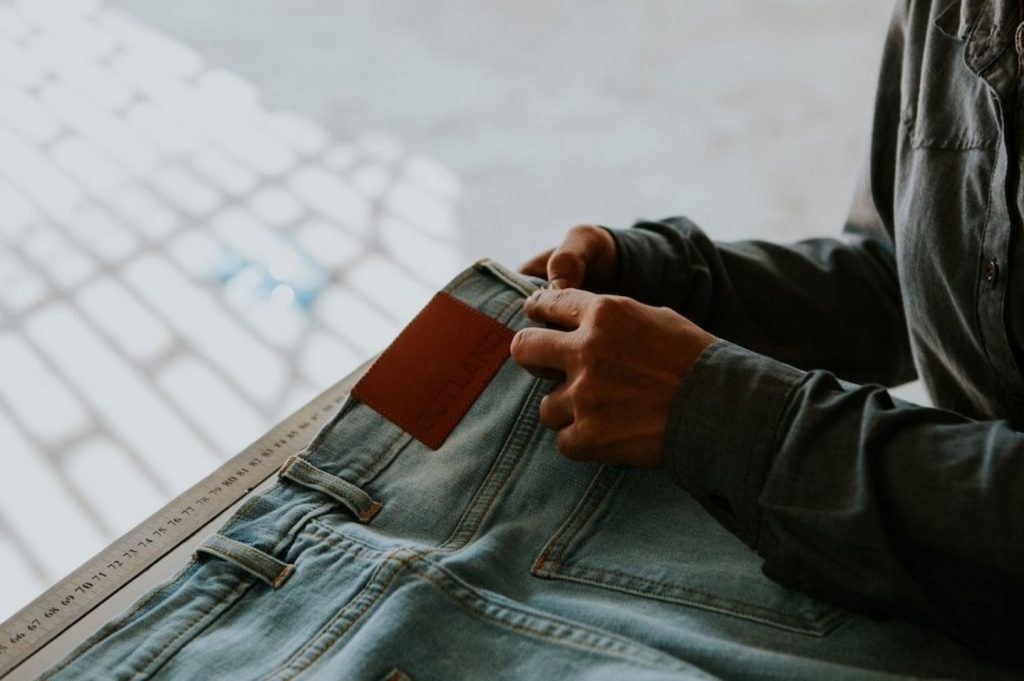 But unfortunately, when it comes to the wider fashion industry, this way of doing things isn't the rule, it's the exception. So today, let's dive into just one element of what makes something "ethically made" – living wages. We're going to explore minimum wages, living wages, and how you can find and support socially ethical brands.

So, what is a living wage, and what's the difference between a living wage and a minimum wage? A minimum wage is the minimum that employers are legally required to offer workers based on the local country of residence and employment. A living wage, on the other hand, is the wage deemed necessary for a decent standard of living based on the worker's local country of residence and employment.

Unfortunately, minimum wage does not always equal a living wage, and minimum wages paid are on average 42% to 55% the amount of an actual living wage.*

In fact, in a lot of cases garment workers don't even receive a minimum wage. According to the ILO, around 35% to 40% of workers are not paid the legal minimum wage.* One in eight working people rely on the fashion industry for their income, yet only 2% earn a living wage.**


In terms of how insufficient pay can impact generational poverty, poor pay can drive families to send children to work at an early age instead of into education, curtailing their future prospects for getting out of poverty, thus maintaining generational cycles of poverty. It can also entrap mostly young female garment workers within cycles of "working poverty" with little time or the means to further their prospects and potential through education, skills acquisition or entrepreneurialism.

This creates a global deficit of decent education, training and job opportunities making people – particularly young women – vulnerable to exploitation in all its forms. Many of these young women are supporting their extended families in rural locations, typically supporting four or five family members.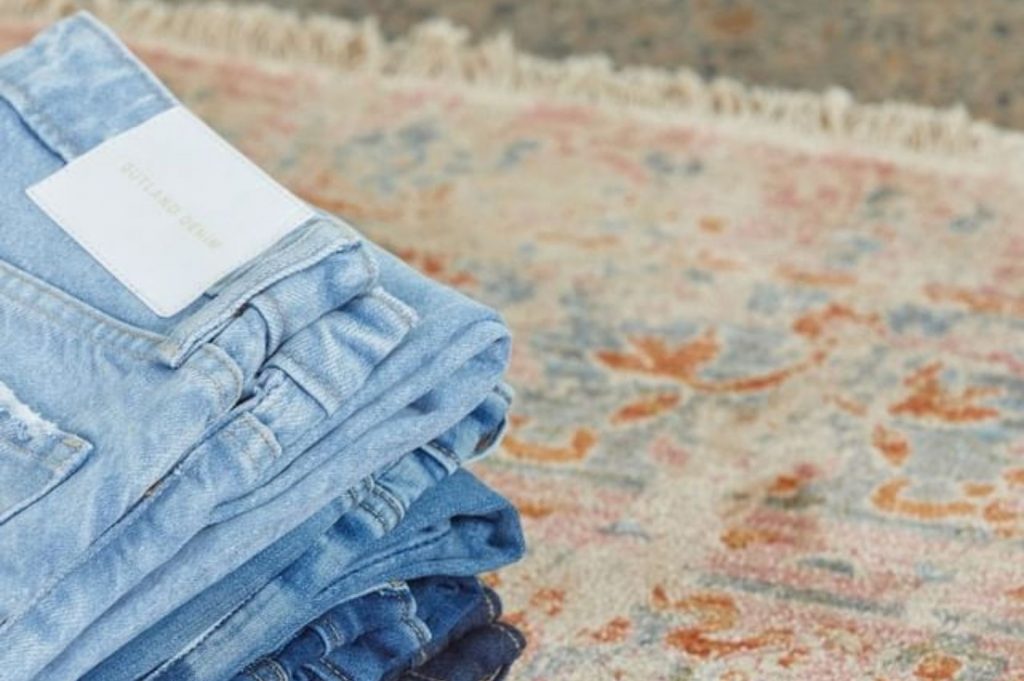 100% of Outland Denim employees have the opportunity to earn a living wage, and they use the Anker method as the foundation of our living wages at Outland Denim. ***

It uses data relevant to a specific area or country to help determine what is a decent standard of living, and is made up of three main categories: food, housing, other essential needs, including discretionary spending and future savings. Outland Denim's methodology is also customised to take into consideration cultural factors, like average number of household members, and the advice of local NGOs and business owners.
80% of surveyed Outland Denim production employees reported education and employment with Outland Denim had helped to improve their financial security. That's a great statistic, though nothing truly drives home the impact of financial freedom like hearing the stories from our team. So, here are just a few messages from some of the team that made your favourite Outland Denim pieces:
While working with Outland I can learn so many things and know many people who I can trust or share my problems with. I am more patient and forgiving to others. My savings are growing and I bought a house in my village! Thank you so much for always supporting Outland products. – Kalliyan
My life has changed since working with Outland. Here everybody shows respect for each other. I have learnt how to make many new styles, I have been able to save more money and, with the education programs, my Khmer and English has improved. I would like to share my story with people in bad situations – maybe one day my story and experiences could help others. Thank you. – Achariya
I am really happy working with Outland. My financial situation has improved and when I or my family sick, I have money to buy medicine for treatment. Thank you so much for supporting us. Our life is better because of your purchase. – Veata

Since working with Outland, my financial situation is much better than before. I can buy land, a vehicle, and can feed my child. I can live a happy life. Thank you. – Oudom


So, as a shopper, how do you know if the people making your clothes receive a living wage? Here are a few tips.

1. Research how ethical the brand is.


Different research bodies use different methods to grade how ethical brands are. Each has their own strengths and weaknesses and there is no perfect assessment in our opinion. However, these are some of our most trusted resources:
Does the brand publish their living wages or worker empowerment policy online?
Oxfam Australia's Living Wage Company Tracker
Fashion Checker by Clean Clothes Campaign
Good On You's 'People' brand rating
Is the brand B Corp certified?
Does the brand have a Fairtrade certification?

2. Shop from ethical, sustainable and transparent companies.


Many retailers and boutiques are now doing the research for you and curating their own ethical edits or exclusively working with ethical brands. You don't have to look far, because Ethical Made Easy is one of them!

3. Seek answers from fashion brands, ethical or otherwise.


Fashion Revolution has a great script that you can email to your favourite brands, requesting transparency in who made your clothes and the working conditions their garment workers experience. You can find it on the resources page of their website here – https://www.fashionrevolution.org/resources/free-downloads/.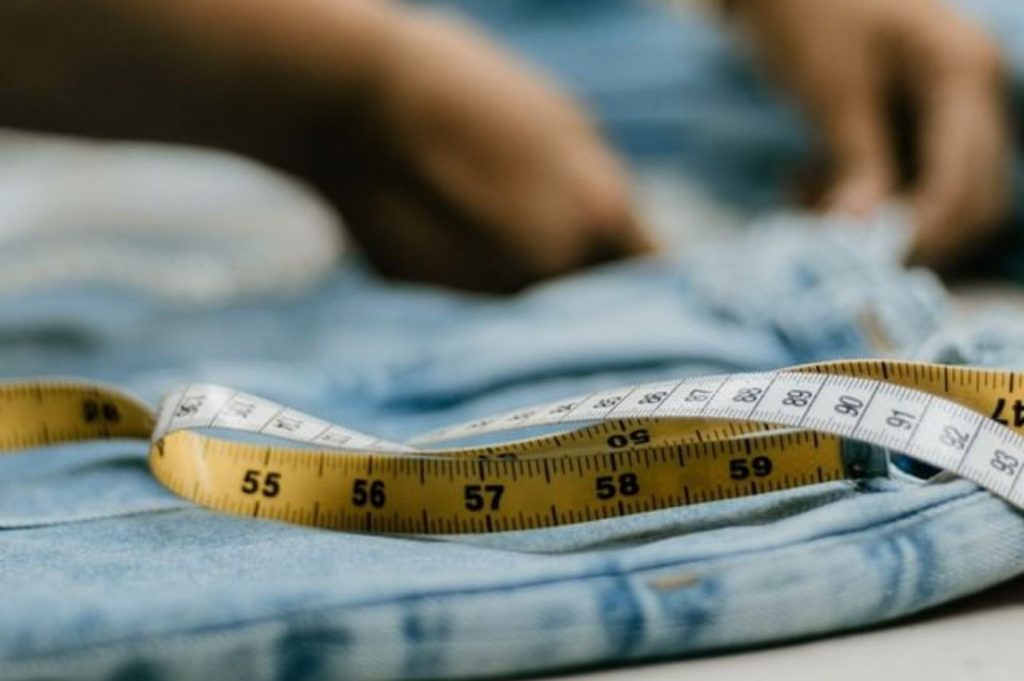 References:

*https://www.commonobjective.co/article/poverty-and-pay-in-the-fashion-industry
**https://www.commonobjective.co/article/fashion-and-employment-decent-work
***https://www.globallivingwage.org/anker-living-wage-and-living-income-reference-values


Through their impressive social and environmental responsibility, Outland Denim is an Australian ethical and sustainable fashion label setting Tomorrow's Standard in good business. Find out a little more about Outland Denim, or shop Outland Denim's ready-to-wear women's and men's clothing.

You can also read more highlights from Outland Denim's Impact Report, 2021 series here:

Outland Denim is choosing progress over perfection.