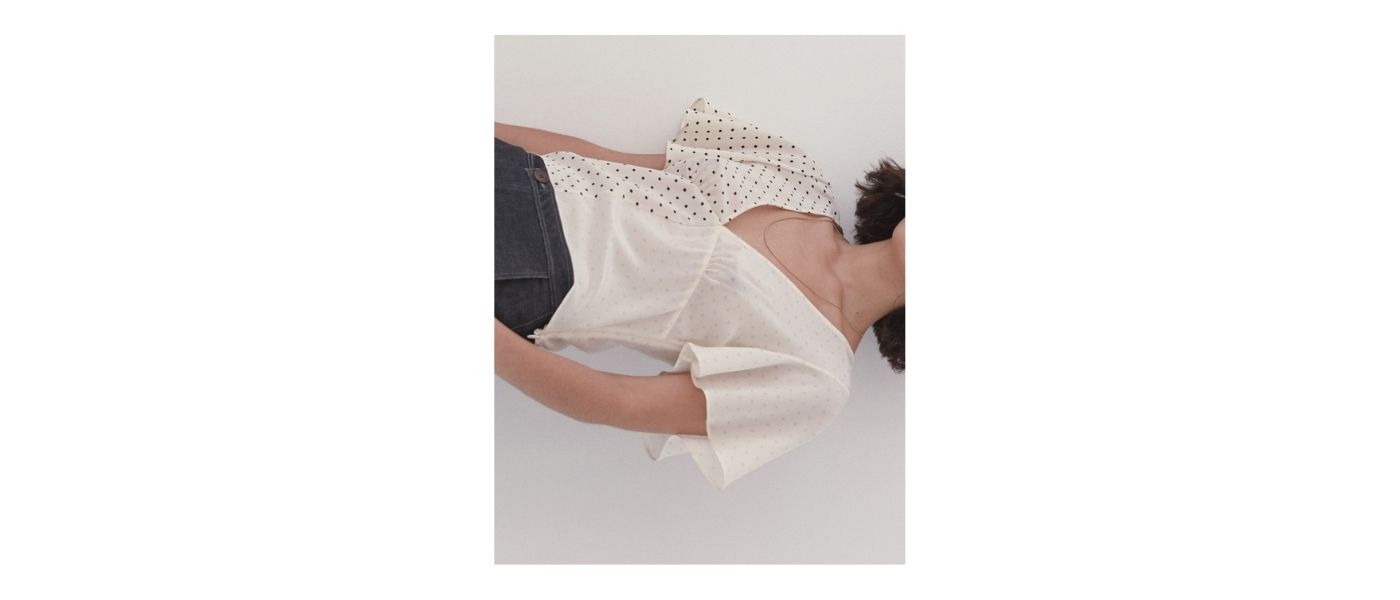 Five mainstream fashion brands you didn't know were ethical.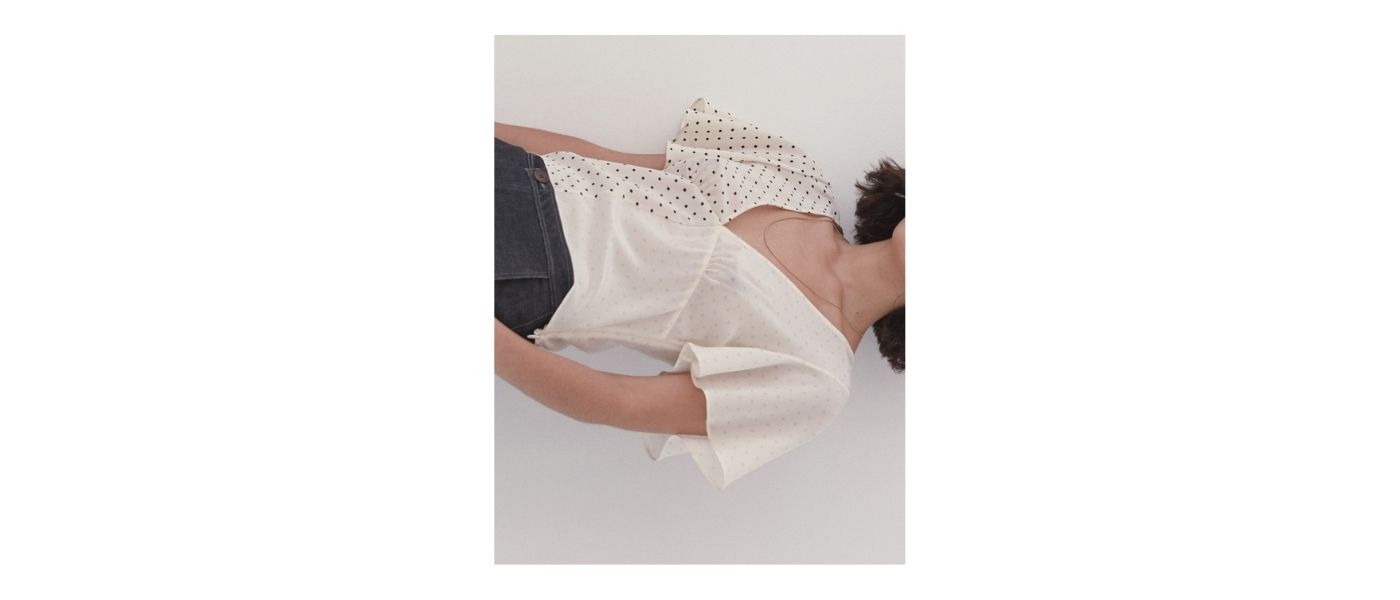 It is our dream for the term 'ethical fashion' to cease to exist. Excuse me?! That's right; ethical fashion should be fashion. No 'ethical' needed; treating a person with respect, and protecting our environment, should be explanatory.
It is our dream for the term 'ethical fashion' to cease to exist.
Excuse me?!
That's right; ethical fashion should be fashion. No 'ethical' needed; treating a person with respect, and protecting our environment, should be explanatory.
Although that's a big ask for a fashion industry currently entangled in profit driven, complex systems, there's more hope than you think. The debate remains whether a company is ethical or sustainable if they produce items at a rate that supports impulse buys and new seasons every week, but these five fast fashion brands below will surprise you with their drive for a business model that supports our dream.
As mindful consumers, we search high and low for ethical fashion brands that tick our style boxes, but sometimes the answers are right in front of us.
Five mainstream fashion brands you didn't know actually gave a shit about the planet and people…

Listing the second largest active wear brand on the planet, may raise your eyebrows. Truthfully, Adidas are several steps ahead of other mainstream sportswear brands; they're leading the pack as industry change makers. Adidas have committed to using less water, reducing carbon emissions, and empowering the people in their supply chains at every step.
One of their largest innovations, is their partnership with Parley for the Oceans, which began in 2015. They've teamed up to raise awareness of the effect plastic is having on our ocean ecosystems. Together, Adidas and Parley remove plastic from the ocean, and use pioneering technology to create high-performance footwear. Plus, it turns out recycled plastic shoes are super comfy: speaking from personal experience.


We know Spell as the most luxurious bohemian brand on the planet, but most are surprised when they discover their mission statement: "It is our vision to become one of the most inspiring and conscious fashion brands in the world."
Spell have always been conscious of the ethics in their supply chain, but it wasn't until recently that they made tangible goals to become the best they can be. Spell have committed to making all facilities 100% carbon neutral by 2025, and by the same time, aim to have the entire footprint of a garment detailed in their online store, for all consumers to see. Spell are also part of the Copenhagen Circular Fashion 2017 commitment, and pledge to a minimum of one social advocacy project per collection.
It's not often you find true transparency within an internationally known brand, but Spell state factory details on their website. They also go into detail about the natural fabrics and textiles they use, including organic cotton, recycled nylon, viscose, rayon, and TENCEL. As a favoured brand for most bohemian babes, you'll be excited to know you can shop at Spell with a happy conscience.

Our mission statement is to make the best product, but do it with no unnecessary harm and use business to implement solutions to the environmental crisis – Patagonia.
From the very beginning, Patagonia have gone the extra mile when it comes to giving back. They've never been content with simply making sure their own way of business and production is sustainable. For more than 30 years, Patagonia have donated 1% of sales to charities, and helped to resurrect the Sustainable Apparel Coalition in 2010. On top of their extreme corporate social responsibility efforts, Patagonia are B Corp certified (one of the first registered in California), and developers of the world's first fair trade wetsuits. It's no surprise they're commonly used as an example of a business who does things unconventionally for the good of people and the planet.

Unlike others, Patagonia take responsibility for the entire life cycle of every single garment they produce, believing it's their obligation to keep it alive or dispose of it responsibly. Their worn wear program encourages customers to send back their items to be repaired when needed, or sold as second-hand garments. Keeping in line with their sustainable commitments, Patagonia established 498 solar panels at their headquarters, which reduces the overall electricity demand from the grid by approximately 14%, and their 'Drive-Less' program provides a monetary incentive to employees who take an alternative form of transportation (e.g. public transport, bike, skateboard, or carpool). Patagonia are the type of brand you want to not only consume, but work for.

Veterans of the denim industry, Levi's have been quietly working away as a sustainable brand for decades. "Sustainability is sewn into the fabric of everything we do — from how our clothing is made to the work we do to help protect our planet." Not only did they invent the blue jean, Levi's made the first blue jeans especially for women. Levi's are basically the gods of denim.
Levi's do everything with employees, apparel workers, and consumers in mind. They are dedicated to making products that will last a lifetime, and we all know: they do. Levi's are part of the Better Cotton Initiative, and focus on reduction in water consumption through their Water<Less program. As well as water, Levi's are aware of the growing effects of climate change, and use their voice to advocate for change and reduce their climate impact.
Let's be honest, everyone has a pair of Levi's in their wardrobe. Whether it be an upcycled vintage skirt, or a staple pair of jeans, they've managed to infiltrate most wardrobes: but it's a good thing in our books.


Behind this dreamy, bohemian brand, is the mission of treading lightly on our beautiful planet. Arnhem focus on three key values : raw material, the planet, and people.
Raw material: Arnhem create their own raw fabric blends, and use sustainable fibres like hemp, linen, organic cotton, and closed loop TENCEL. They also use ECONYL, a fabric produced from post-consumer plastic waste, like fishing nets and plastic drink bottles.
The planet: Local and international charities are supported by Arnhem whose values align with their own. Arnhem's Bryon Bay based office is 100% solar powered, paperless when possible, and a plastic free zone.
People: Making change in the fashion industry, requires a strong and healthy team; Arnhem acknowledge that wholeheartedly. Their factories are strictly audited to make sure they adhere to their ethical labour standards, and all people are treated with respect and dignity, always. People are the fabric of Arnhem's business, and they're dedicated to fair workplace conditions now and in the future.

For more tips on where to shop for ethical fashion, browse our online directory.