Getting transparent with Ricepaper The Label founder, Eve Walton-Healey.
Eve was so set on crafting a clothing brand with transparency at its very core that she chose a name to reflect this mission. Ricepaper The Label was born from Eve's own struggle to find ethically made, timeless pieces, and her belief that "a garment should really last a lifetime". Oh, and from coffee. Lots and lots of coffee.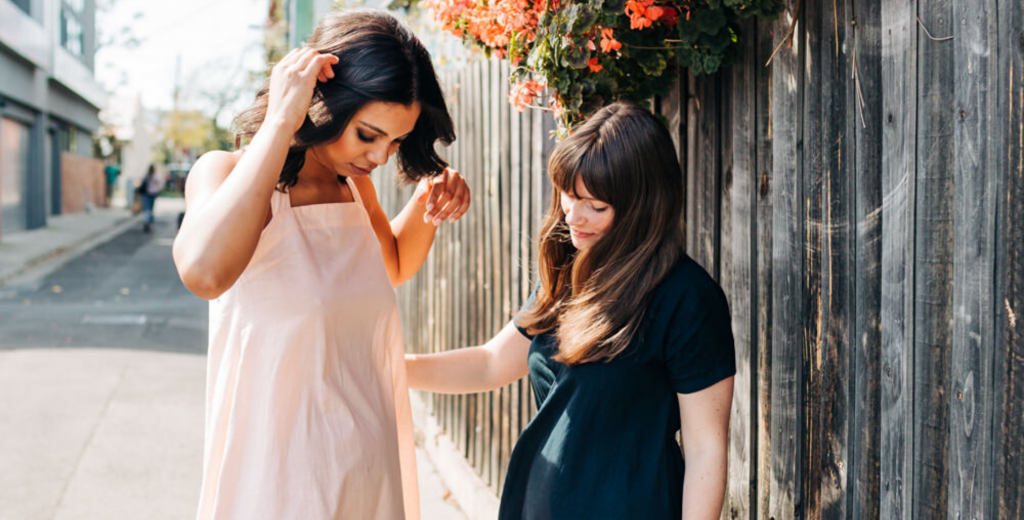 What made you start Ricepaper The Label?
I started Ricepaper because I was struggling to find versatile pieces in women's brands that were made ethically. I at the time was looking for pieces that were timeless and that you could wear throughout every season.
Do you have a morning routine? If so what is it you do to set yourself up for the day ahead?
I would like to say I start the day with exercise but the reality is it usually starts with a coffee! I always have a plan or some goals in mind for the day – I think it's important when you are running your own business as you can easily get distracted without one! I have also tried recently doing some meditation and yoga to wake up and process my tasks for the day!
What's the biggest barrier you've found to succeeding as a socially conscious business?
There are always so many challenges in succeeding as a socially conscious business – I would say at the moment for Ricepaper one of the biggest challenges I am facing with this is having the money to be investing in sustainable fabrics and resources to ensure that the fabrics we are using are traceable throughout their whole life cycle. Our production quantities are also quite small so the costs of our garments are very high and its just that flow-on effect of trying to translate all these costs and steps to our customers or potential customers.
Within the ethical fashion community, there's a big question that we ask which is 'who made my clothes?'. In the scope of Ricepaper The Label, who made the things you sell? Can you tell us a bit about them?
Of course! I love sharing our manufacturing process – All Ricepaper The Label garments are pattern made, cut and sewn in Abbotsford, Melbourne by Vanessa Gullone and her wonderful team.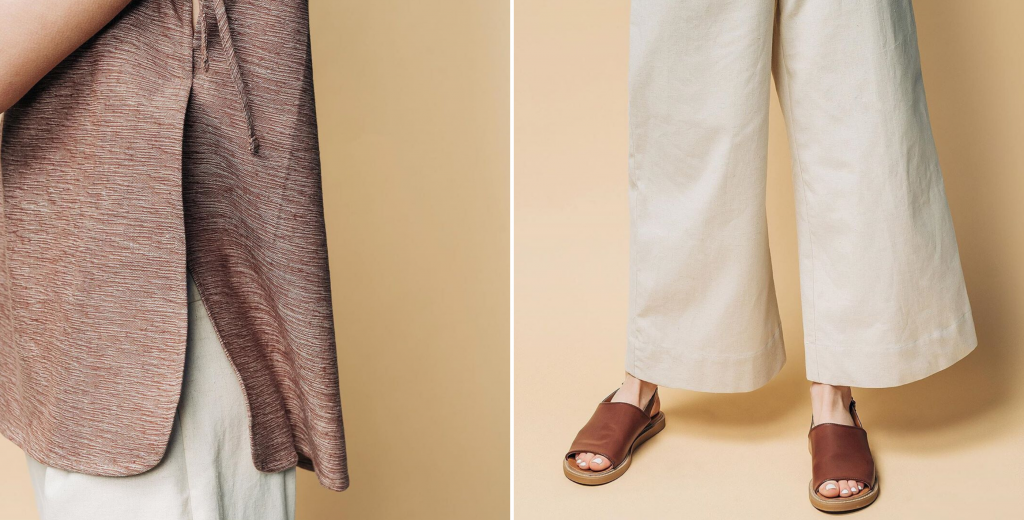 Why did you pick the fabrics you have chosen to work with?
Quality really resonates with my label, a garment should really last a lifetime, there are a number of factors that contribute to this but when I am picking fabrics for an upcoming collection I always am searching for the fibres that are high quality and will be able to be worn again and again without showing wear – at the same time I find breathability and ease of movement equally important for the wearer. This is why I choose to use fibres that have been used in fashion for centuries.
Best piece of advice you have ever received?
I think just to stay true to yourself and your label. Being in a small business is not always easy and you always have new challenges to face so to trust yourself throughout the process is really important.
What's next for you and Ricepaper The Label?
It's overwhelming actually but basically expanding the label – sourcing trip to Hong Kong in 2020, expanding our range for wholesale and more markets interstate with hopefully a few more surprises along the way!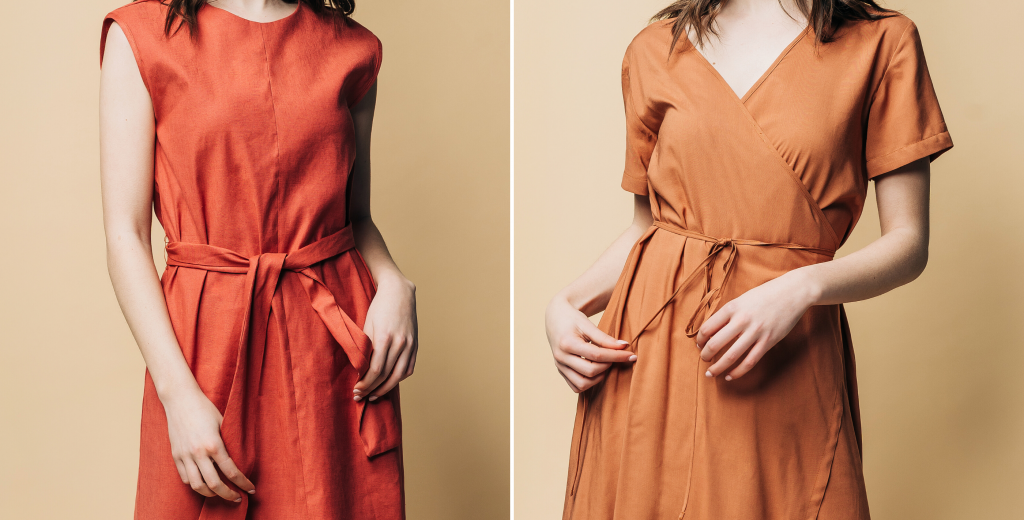 One book and/or documentary everyone should read/watch? Why?
The Art Of Simple by Eleanor Ozich. It's about finding a calmer way to live your life and cherish life's simple pleasures.
Are there any other Movers & Shakers out there in your world that you think people should know about?
I am very lucky to be surrounded by so many creatives – my brother Nick @nicholaswaltonhealey who takes magical documentary images. My local hair dresser Earth to Betty which is a sustainable and eco salon @earth.to.betty. Slow Sunday Swap @slow_sunday_swap Anna holds events to increase the awareness of the fashion industry and encourages shoppers to swap clothing or shop local. Then there is family who are always there to help – build, move and support me on this journey.

Love Ricepaper The Label? Us too.
Check them out for yourself here.