Heart, soul and rock 'n' roll with Sabrina McKenzie from Scarlett Red Designs.
Sabrina McKenzie loves music. She also cares about the environment. So she married her two passions with a whole lotta' heart, soul and rock 'n' roll to create Scarlett Red Designs. We spoke with Sabrina about working locally with experienced makers and organic fabrics, plus the exciting plan to extend her brand's sizes in the future.
What made you start Scarlett Red Designs?
I wanted to share my love of music and kindness through clothes that not only look good, but are good from the inside out. Designed with HEART, created ethically with SOUL and served up with a whole lotta ROCK N ROLL.
Do you have a morning routine? If so what is it you do to set yourself up for the day ahead?
I love sinking into the goodness of loving kindness meditation when I wake up…. unless my two young kids wake me up first! If they are up before me, the meditation waits and we have a good old boogie to some good soul music whilst cooking breaky. Music starts my day.
What's the biggest barrier you've found to succeeding as a socially conscious business?
The cost. People are quick to ask why things are so expensive, yet they forget to ask how clothes can be made so cheap. Creating clothing that doesn't hurt the earth, humans and animals costs more to manufacture. I wish I could create clothes that could be accessable to all, however that time will come.
Within the ethical fashion community, there's a big question that we ask which is 'who made my clothes?'. In the scope of Scarlett Red Designs, who made the things you sell? Can you tell us a bit about them?
We work with a small family-owned business in Sydney who cut make and sew our clothes. They have been working in Australian manufacturing for many years. I love knowing who is making the clothes we create.
Why did you pick the fabrics you have chosen to work with?
We choose to work with certified organic cotton and choose it for its softness, kindness and durability.
Best piece of advice you have ever received?
It's never too late to make that change.
What's next for you and your company?
We are excited to be expanding our size range. We currently have sizes 8 – 20 in ladies and are looking to being more inclusive and offering a broader range.
One book and/or documentary everyone should read/watch? Why?
The how of happiness by Sonja Lyubomirsky. I never really understood the power of positive emotions and practicing gratitude until this book entered my world. It is practical, scientific and a great resource.
Are there any other Movers & Shakers out there in your world that you think people should know about?
The gorgeous Kate over at Gather and Moss. We share fabrics with them and they produce the most comfiest ethically made organic pjs… you could wear them all day! I actually do!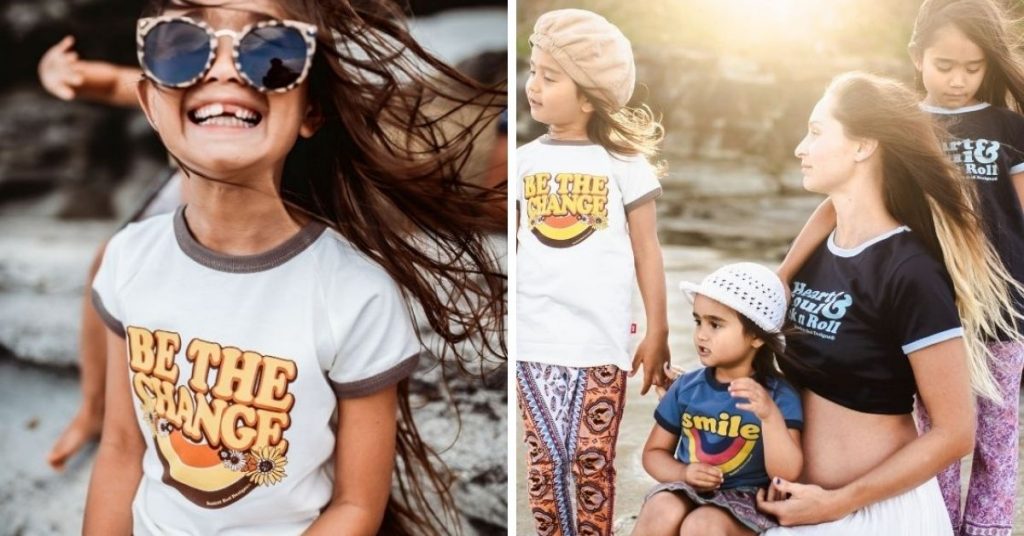 Loved this interview and want to check out Scarlett Red Designs? Here's the website.