How Helen turned her disillusionment from working in Fast Fashion into slow, ethical Pyjama label Fay & Phable.
One look at Fay & Phable's website and it's obvious that the brand's founder, Helen, cares more about connection than profit. Connection to earth; the organic fabrics, made from plants. Connection to home; the beautiful native Australian prints. Connection to family; the accompanying stories that are written for each collection, and can be enjoyed with your children. This is a label that cares.
What made you start Fay & Phable?

Having been in the fashion industry for 15 years designing and developing across a broad spectrum of apparel, I became disillusioned with the industry and I walked away. I took some time and thought long and hard as to where and what I wanted. I knew that I didn't want to give up my passion, but I just couldn't contribute to the throw away culture anymore.

When I started looking into creating Fay & Phable I decided to start by focusing on an area that I loved, sleepwear. Honestly, if I could live in Pyjamas I would! The more I looked into this area, the more I felt that we didn't focus enough on responsible sourcing and the longevity of the sleepwear garment. We shouldn't need to buy pyjamas every year, but we often have to as they tend to fall apart after one season because the quality is so poor. There is not a lot of woven organic pyjamas, most of the organic sleepwear is knit. So, this was the area I decided I would focus on.
Do you have a morning routine? If so what is it you do to set yourself up for the day ahead?

My normal morning routine is pretty simple, get up around 5am, do a +/-45min workout, coffee and breakfast for myself, my husband and my beautiful little 5-year-old girl. Then get her ready for school. Once the school drop off is done, back home and straight into my workroom till school ends.
What's the biggest barrier you've found to succeeding as a socially conscious business?

Producing such small units that are truly independently designed, are sustainable and eco-friendly means that the cost of the individual garment is much higher than the average store-bought garment. The general public does not understand the process and the amount of work that goes into producing a single garment if you start from nothing.

Their first thought is I can make it for cheaper. Yes, I have actually had someone say this to me, meaning they would buy a pattern, fabric and sew it and yes it probably would look cheaper. But, in reality, it is not. Very few people factor in time, time to make the pattern, ensure that it fits correctly, sized correctly and time to sew. Time costs.

If you were to draft the pattern from scratch, grade it, make the marker, lay, cut and sew one garment your cost would be much higher than you thought. People also seem to think it happens overnight, it doesn't. It takes time and skill to get the garment fit correct and to make. Something which is also being lost because we want cheaper. To lower the cost of a garment requires a reduction in wage, lower quality in base material, such as fabric and trims, which lowers longevity of the garment, quantity and repeat styles increase and the garments lose their individuality, all so we can buy cheaper. But cheap has a high cost, a cost to the environment and to human rights.
Within the ethical fashion community, there's a big question that we ask which is 'who made my clothes?'. In the scope of Fay & Phable, who made the things you sell? Can you tell us a bit about them?

I make my clothes. I design and make all my pieces from pattern, to pressing, to packing. I even make the piping trim. I also design all the textiles, which I print though a company called Spoonflower. They are a print on demand company based in the USA, with a focus on ethically sourced material, waste reduction and print using eco-friendly dyes. My plain sateen I buy through a 5th generation organic cotton farm, also in the States.
Why did you pick the fabrics you have chosen to work with?

I chose a superior GOTS certified organic cotton sateen, for two main reasons. First and foremost, as an alternative to silk. The sateen weave imitates a silk satin, it offers luxury without the cruelty. I do not approve in the method of silk harvesting. Secondly being a woven based fabric as opposed to a knit base increases the longevity of the fabric. While a woven base is slightly less forgiving in terms of fit, if the garment pattern is incorrect the garment will be uncomfortable to wear, but when the fit is right and made in a superior fabric the garment is a harmony of comfort.

Best piece of advice you have ever received?
Best piece of advice I have received, well I have two. First to build a brand takes a minimum of 3 years, so keep going, it does not happen overnight. Two, know your product, what goes into producing it, study it and understand it.
What's next for you and Fay & Phable?
I am currently working on expanding my collection to offer more variety of sleep garments, including sateen slippers with a vegan leather sole which I am very excited about so look out for those. I am also looking to offer a made to order customise your basics. Where customers are given the option to mix and match their tops and bottoms, based on what they prefer to sleep in. They will be able to choose from a variety of options to make their own pyjama set.
One book and/or documentary everyone should read/watch? Why?
One documentary I would recommend everyone watch is 'The True Cost' by filmmaker Andrew Morgan. This is a Netflix documentary and made a few years ago, but it is still so relevant. It is a film documenting fast fashion and what cost it has to the environment and the people involved in its production. Unfortunately, it is currently not available on the Australian network, but you can rent it for $5 through iTunes. So, I would recommend to everyone, instead of buying that $5 tee-shirt, spend it on renting this documentary so you can see why it costs $5. You will never want to support fast fashion again.
Are there any other Movers & Shakers out there in your world that you think people should know about?
At this moment in time we all have the capacity to be movers and shakers. No contribution or voice is too small if it is working toward a better future. But I am grateful to have companies like Better Packaging Co that offer compostable eCommerce packaging. The packaging in which my product is shipped was a critical one for me and its environmental impact. I actually didn't want to proceed with my product unless I was comfortable with the packaging it would be posted in. There is so much plastic used in the packaging and shipping of garments I didn't want my packaging to add to that waste.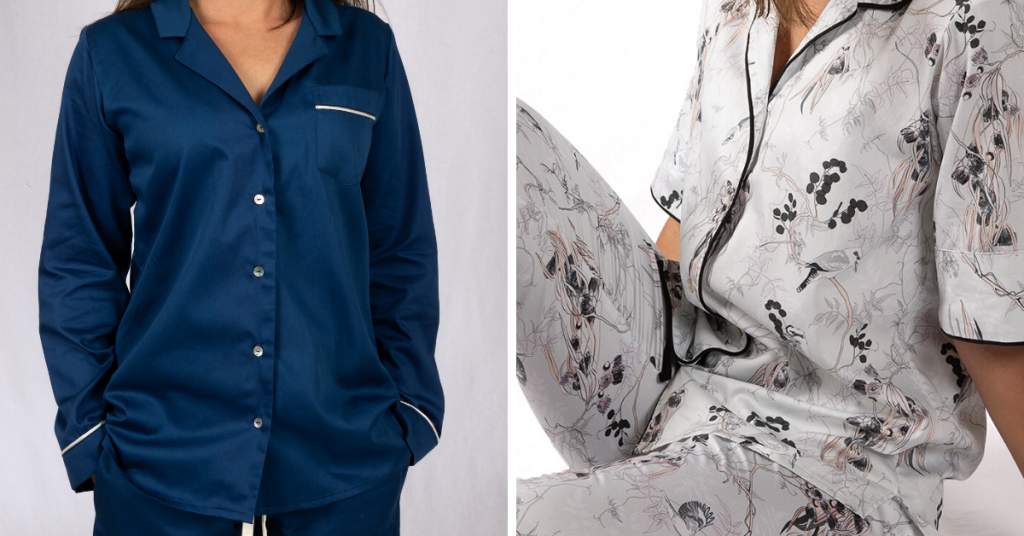 Love this interview? Us too.
Now go fall even more in love with Fay & Phable.