How this entrepreneurial duo's children and pets inspired them to change the cleaning product industry for the better.
Finding ethical, sustainable and safe cleaning products that also smell amazing isn't an easy thing to do. In fact, when Jessica Bragdon and Paul Davidson set out to do just that for their family, they couldn't find anything that ticked all their boxes.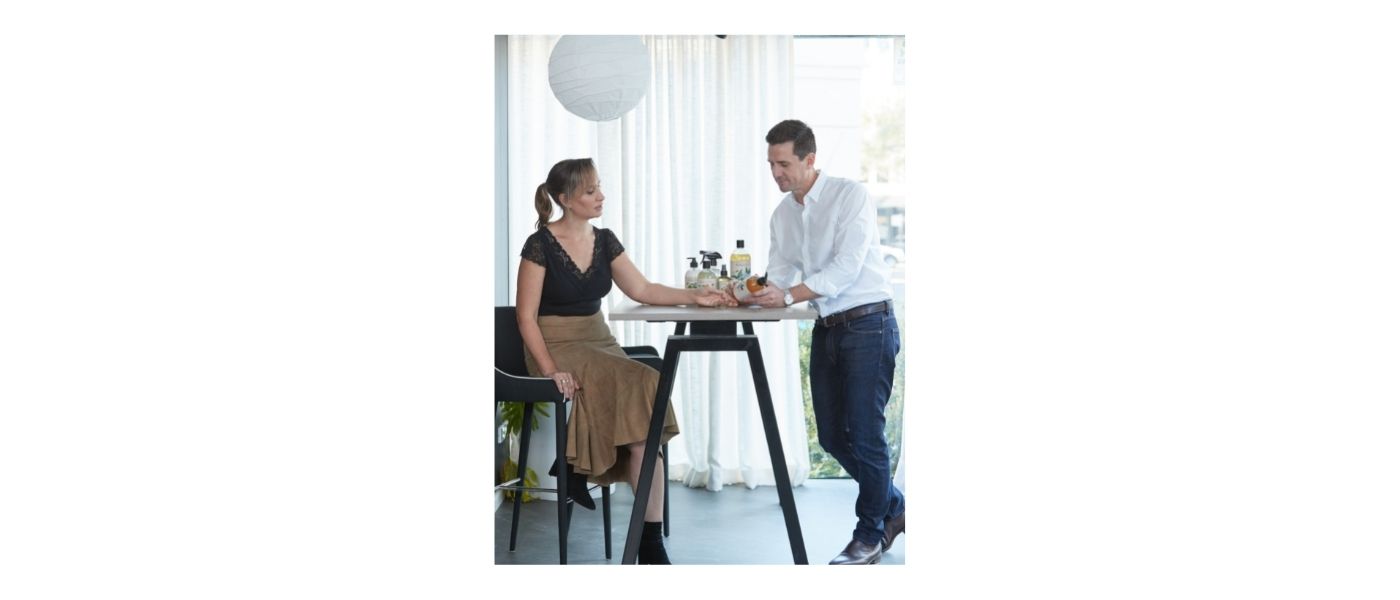 Finding ethical, sustainable and safe cleaning products that also smell amazing isn't an easy thing to do. In fact, when Jessica Bragdon and Paul Davidson set out to do just that for their family, they couldn't find anything that ticked all their boxes. Instead of using what was available they created Koala Eco, a safe cleaning brand produced with beautiful essential oils (and a whole lot of love). Jessica shares with us how the brand began and what a day in the life looks juggling Koala Eco and a young family.
What made you start Koala Eco?

You could describe Koala Eco as a pragmatic solution to a personal frustration, I guess. My husband Paul and I have always tried to live in an environmentally conscious way. We were constantly on the hunt for safe, affordable, chemical-free cleaning products that not only could make our home smell (naturally) fabulous but would also actually work. We felt our young sons and the family dog shouldn't have to hold their breath in order to avoid absorbing toxins every time we cleaned the family home. Not only that, we didn't want to be using harsh chemicals that harmed the planet.
But we couldn't find what we wanted, so ultimately we thought: why don't we make our own? We're both from entrepreneurial backgrounds, and so being Koala Eco's first—and therefore possibly most demanding—customers, we had some pretty specific and sophisticated aims in mind. Primarily we wanted something that not only worked flawlessly, but also could be misted safely around our children. We wanted to use ingredients derived from nature and sourced locally.
So we did a lot of research and started working carefully with a local chemist and lab, and the result was Koala Eco, launched in Sydney early in 2017.
Do you have a morning routine? If so what is it you do to set yourself up for the day ahead?

As a parent of two lively youngsters, sometimes work/home/family life is a bit of a juggle. I'm not sure that I have a set routine for each morning, apart from teeth-cleaning and a shower, however, here are some things I try to do every day to keep myself feeling on top of things and refreshed. The order in which I do them depends on what else is happening!
I usually wake up at 5:00am to exercise and I make time to have a really good coffee. I have some essential oil diffusing through the house, whatever my current favourite happens to be (usually something we are researching for our latest product). I try to grab a few minutes to sit and centre myself with a bit of meditation. If I can extend those moments I also take a look at The New York Times.
What's the biggest barrier you've found to succeeding as a socially conscious business?

That's a really interesting question. I remember how impatient we were to get our products out there, and how we had to remind ourselves to address each step thoroughly in terms of formulation, production standards, presentation and distribution – that's even before we addressed the public-facing aspects of the business like PR and marketing.
It was also hard to realise that we'd need to take several ideas 'back to the drawing board' so to speak, in order to get the formulations exactly right. There are some products we've been trying to bring to the market ever since we started, but we've yet to perfect them without compromising performance or ingredient mix in some way. And we know that's just not good enough. So we keep on testing and trying.
You have to hold yourself to really watertight standards as a socially conscious business. And sometimes that means taking several steps back in order to move a few inches forward.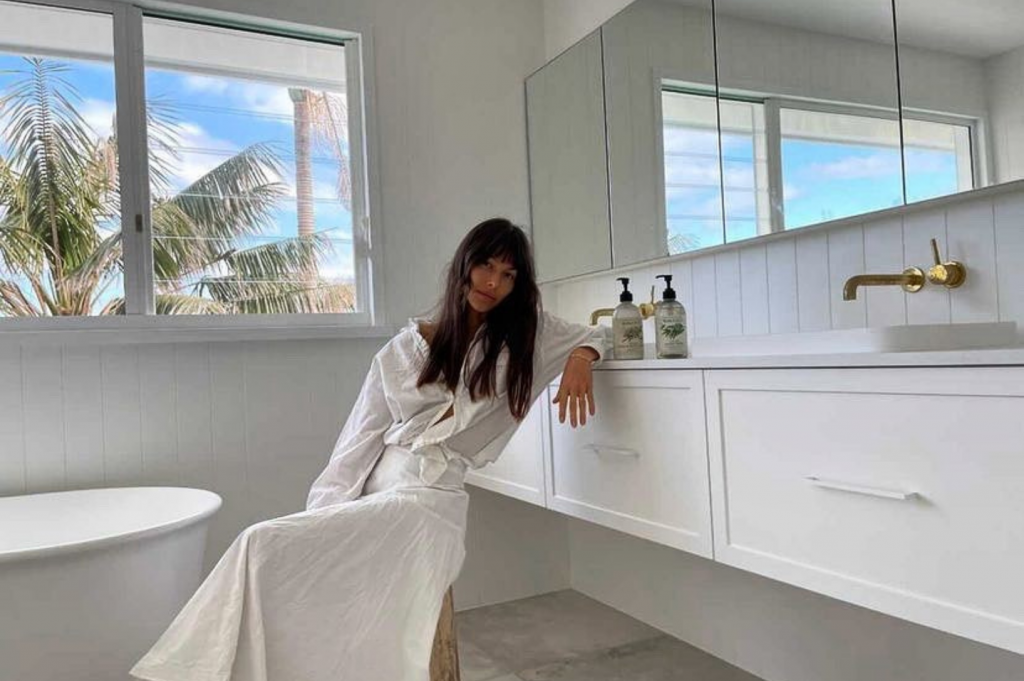 Within the ethical fashion community, there's a big question that we ask which is 'who made my clothes?'. In the scope of Koala Eco, who made the things you sell? Can you tell us a bit about them?

We work with chemists and labs based right here in Sydney, and our products are made and bottled in Australia. We source our ingredients from Down Under Enterprises, a company headquartered in Sydney that grows and supplies traceable and sustainable Australian essential oils to other companies all over the globe.
We were overjoyed when we managed last year to move to rPET bottles for our packaging, so Koala Eco is no longer responsible for causing new plastic to be made. We're small enough as a company to make sure that we are scrupulous with our research and testing (no animals are involved) and that our formulas are made to the highest standard in terms of natural ingredients and cleaning power. Each Koala Eco product sold triggers a donation to environmental charity One Per Cent for the Planet. We used all recycled packaging and shipping materials, and everything is recyclable.
It's also incredibly important that we stay true to our ethos. The Eco on the name (and dot-eco domain for our website) represents the goals and values of a passionately committed environmental community on an international and multicultural scale. We were one of the first businesses to be invited to re-badge as a dot-eco company by the Vancouver-based dot-eco movement, launched by two former United Nations Environment Programme staffers. We're really proud to be part of that.
Why did you pick the ingredients you have chosen to work with?

The essential oils derived from these plants can deodorise, clean, purify … the list goes on. And not only that, they smell gorgeous. No need whatsoever for synthetic fragrances. And while these are powerful cleaners and antiseptics, they are also totally safe around babies and young children when used correctly.
For example, Eucalyptus Australiana (which we use in our Multipurpose Bathroom Cleaner) is a great antiseptic, while Mentha Piperata (Peppermint) is a natural insect repellent which is why we put it in our Glass + Window Cleaner, as well as several other products in our range. To these essential oils we add ingredients like vinegar, sugar-based biodegradable alcohol and bicarbonate soda, plant-derived solubilisers and surfactants, and purified water. So everything in our products is non-toxic, vegan, and grey water safe.
Our labels are all hand-drawn illustrations from a Canadian botanical artist whose images represent the botanicals used in the product.
Best piece of advice you have ever received?

My father said to me once that children, like life, are never just smooth sailing; there are always challenges ahead but you just get through them. My philosophy with parenting is to show them they are loved. My boys are still quite young, and I know it won't get easier but even when I am setting boundaries and feeling completely overwhelmed and incompetent I tell them that I love them. Kindness is most important.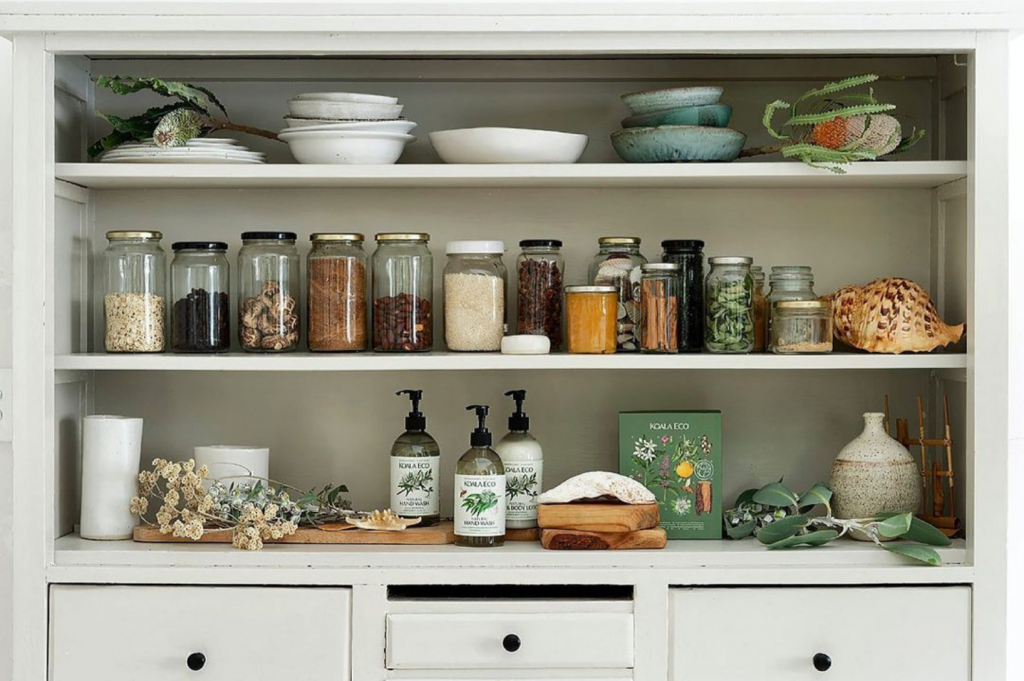 What's next for you and Koala Eco?

Expansion of Koala Eco into the US. We have had so many requests from stockists and consumers in the States, so we are in the process of setting up a US-based offshoot. My twin sister and my brother are part of this. I love that this is a family company.
One book and/or documentary everyone should read/watch? Why?

The Wild Parrots of Telegraph Hill – a film made in 2003 by Judy Irving. Set in San Francisco, it's about a musician and his interactions with wild parrots. I watched it ages ago and it was sad but so beautiful. It spotlights the good and bad of humanity, and it also shows how the parrots respond and adapt to humans screwing things up environmentally.
Are there any other Movers & Shakers out there in your world that you think people should know about?

It's a cultural non-profit I used to work for in Perth. FORM focuses on the power of creativity to transform lives and communities in Western Australia. Led by an inspiring individual, Lynda Dorrington, FORM's done everything from commissioning artists to paint the first silo murals anywhere in Australia to focusing attention on the extraordinary Aboriginal artists of the Pilbara and the Western Deserts; from getting people to think about culture and creativity in citymaking and tourism to running programs in schools on creative learning…the list goes on.

Shop Koala Eco, and use the code 'EME15' for 15% off storewide.