How Zero Co is using recycled plastic to Untrash The Planet.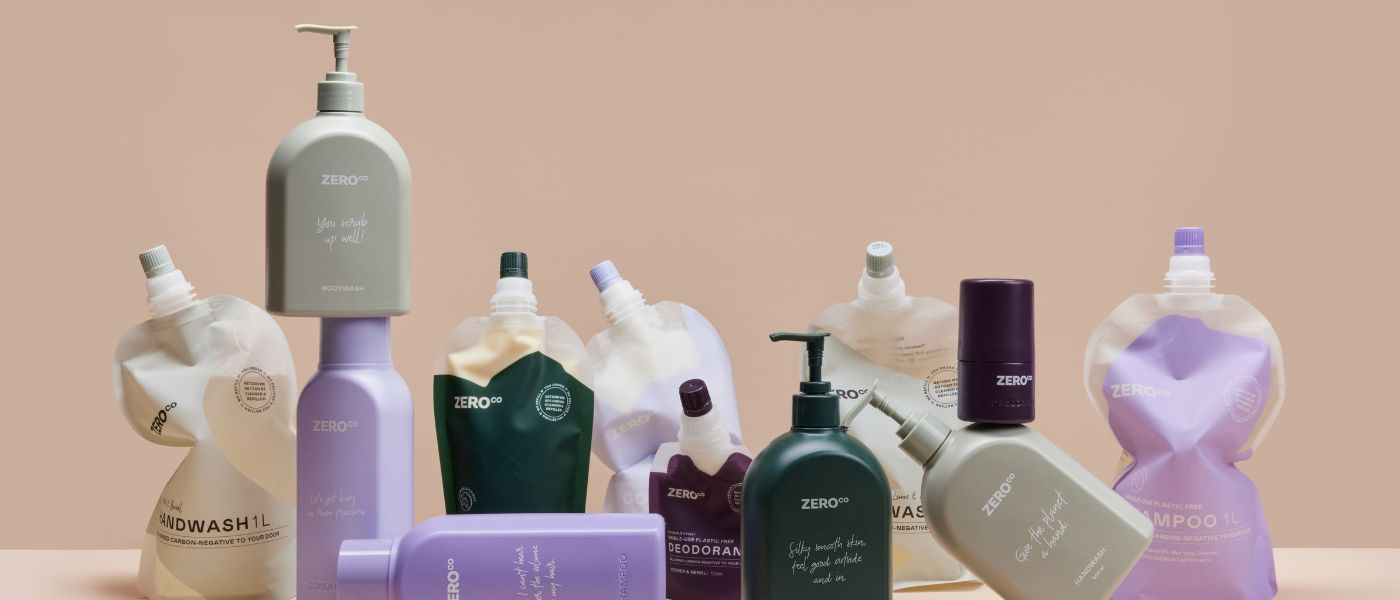 This article was written in collaboration with Zero Co, an Australian sustainable cleaning and body care company with a mission to stop single-use plastic going to landfill and to clean up the rubbish in the ocean.
---
It's no secret that plastic is incredibly detrimental to the environment, its ecosystems, and the animals that depend on its health for their survival.

However, when considering the fact that every piece of plastic that has ever been created is still around today, plastic waste makes up 25% of a polar bear's diet, and 14 million tonnes of micro plastics exist on the ocean floor, one can wonder how plastic is recycled and what human beings are actively doing to manage plastic waste.

It's not all doom and gloom, though. Innovative companies, including Australian single-use plastic-free company Zero Co, are turning trash into treasure by utilising and recycling plastic waste for good.

Let's explore why it's important to recycle plastic, the process of how plastic is recycled, and how Zero Co is using recycled plastic to Untrash The Planet.
Why is it important to recycle plastic?
Due to the sheer amount of plastic that is manufactured and circulated across the globe today, effectively managing and recycling this plastic waste is of the utmost importance.

In 2018 to 2019 alone, 3.5 million tonnes of plastics were consumed in Australia, though only 11.5% of this plastic was recycled in 2019. What's more is 85% of the plastic you put into your curbside recycling bin is not recycled; instead, it actually goes to landfill, where it can stay for up to 500 years.

Recycling plastic that is already in existence also negates the need for virgin plastics. Virgin plastic is a polymer in its pure form and is designed to withstand higher temperatures and impact. However, virgin plastic is made from nonrenewable fossil fuels and, a characteristic of plastic in general, takes up to half of a millennium to break up.
How is plastic recycled, though?
Plastics are generally recycled mechanically, and are sorted, cleaned, shredded, melted and remoulded in order to be made into new plastic products. However, every time a piece of plastic is recycled, its quality lessens, which is why innovative approaches to how plastic is recycled, as well as how to keep recycled plastics in circulation, is needed.

The conventional plastic recycling process is not necessarily catered to closing the plastic loop for good. Instead, plastic is generally recycled with a focus on reusing that material until it can no longer be used. When considering the fact that the quality of plastic is degraded every time it is recycled, we can understand how this process does not provide a long-term solution for plastic waste.
How Zero Co is using recycled plastic to Untrash The Planet.
Over the past 12 months, 179 million bottles of shampoo, conditioner, body lotion and deodorant purchased from supermarkets were discarded after use. Zero Co is incredibly aware of the plastic waste from the Australian body care industry. So, they've taken matters into their own hands.

Zero Co's particular approach to plastic recycling is focused on a closed-loop system, and is a first within Australia. Through their ocean cleanups, whereby Zero Co pulls rubbish from our beaches and oceans (like in Sydney Harbour, where the team pulled out 200 kilograms of rubbish in just 24 hours), Zero Co is using old plastic to create new recycled plastic cleaning bottles that are refillable, reusable, and will last a lifetime.

Zero Co's OBL (Aussie Ocean, Beach and Landfill) bound plastic blend is collected, shredded with other recycled plastics, and washed. From here, the OBL recycled plastic pellets are taken to Zero Co's bottle manufacturing facility, where they are made into Zero Co's sturdy and sustainable Forever Bottles.

Zero Co's Forever Bottles are made from at least 50% ocean waste plastic and 50% general recycled plastic. These recycled plastic bottles are designed to divert plastic waste from landfill, and instead to be refilled with Zero Co's plant-based and effective cleaning and body care formulas, which will remain in your laundry, bathroom and kitchen for years to come.

Through their ocean cleanups and dedication to ridding the environment of plastic waste, Zero Co has (as of October 2022) removed the equivalent of 1,136,428 water bottles worth of rubbish from oceans and beaches, stopped the equivalent of 1,561,881 water bottles worth of rubbish from ending up in landfill, and signed up 75K+ Australian households since launching in November 2020.

As we begin to understand the incredibly harmful effects plastic waste is having on our environment, as well as how the conventional plastic recycling process is not providing an infinite solution to plastic waste, it's important and empowering to find companies that are using business to combat the plastic waste problem.

Thanks to an inherent mission to reduce plastic waste, an unwavering commitment to Untrashing The Planet, and an incredibly talented team of change-making and innovative individuals, Zero Co is using recycled plastic to Untrash The Planet for good.
Untrash The Planet with Zero Co.

Minimum spend $149. One use per customer. Offer is valid until 28.3.23.