In the wake of International Women's Day this is what the fashion industry looks like for women.
International Women's Day is the perfect time to reflect on both the improvements we've made and the hurdles we're facing in the fight for equality. But what happens when March 8 passes, the Instagram posts are archived, the slogan t-shirts reading "GIRL POWER" are sent to the bottom of the pile, and the marketing campaigns become a distant memory?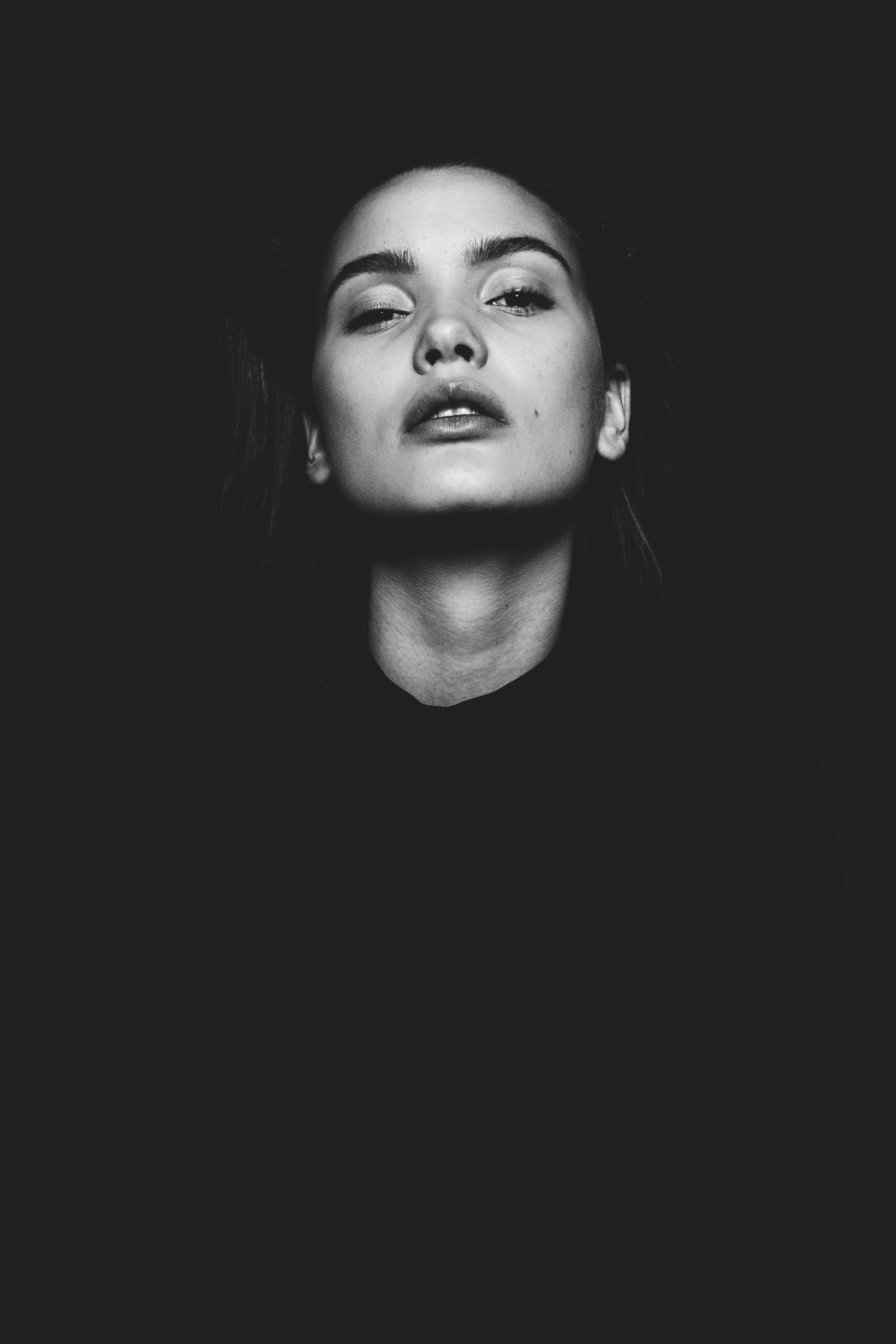 International Women's Day is the perfect time to reflect on both the improvements we've made and the hurdles we're facing in the fight for equality. But what happens when March 8 passes, the Instagram posts are archived, the slogan t-shirts reading "GIRL POWER" are sent to the bottom of the pile, and the marketing campaigns become a distant memory?
While it's great to see so many people joining in the fight for equality, there's still so many issues being faced by women around the world on a day-to-day basis. We're here to tell you our fight doesn't begin and end on International Women's Day; it's a 365 day a year operation.
And our biggest concern? To put it plain and simple, the industry we love – one of the industries that most embodies femininity – takes advantage of the women who keep it alive.

The Facts
A quick google search ('CEOs of fashion brands') will immediately bring you face-to-face with the headshots of eight CEOs, seven of whom are male. Only 14% of all fashion CEOs are women, according to the 2017 Business of Fashion survey. And that's just the tip of the iceberg. The people employed to actually make the clothes sold by these mostly male CEOs are women – 80% in fact, according to the Clean Clothes Campaign.

The fashion industry is worth US$2.4 Trillion. So, sure, there's a glass ceiling in fashion as of all other industries, but overall it's still good news for women, right? Even a small cut of that pie should be enough to give the women employed by the industry a very cushy life, no?

Oh, how we wish we could confirm how awesome it is to be a female in the fashion industry. How empowered women are by it. But unfortunately, garment workers worldwide are massively taken advantage of.

One hundred percent of Bangladeshi garment workers are not paid a living wage; commonly working from 7:00am to 11:00pm, they earn as little as 39 cents an hour, which is not enough to provide them with food and shelter.
These are basic human rights we're talking about, not luxuries. As basic as you can get.
And what about Vietnamese garment workers? 99% don't earn a living wage.
And remember, most of these people are women.
Oxfam What She Makes Campaign
Enter Oxfam's What She Makes campaign. Oxfam collaborated with the Bangladesh Institute for Labour Studies and the Institute for Workers and Trade Unions in Vietnam, and discovered that the women making our clothing are trapped in a cycle of poverty; no matter how hard they work, they can never catch up. Their website highlights stories of women three months behind in rent and falling further behind. Women separated 363 days a year from their children because they've had to move to dangerous slums to work. Women surviving on watery rice mixed with chilli and salt.
The Big Brands at fault
The worst part? It's the big Aussie brands we know, love, and buy from that are making this all possible. Big W, Myer, Bonds, Kmart, Target, H&M, Zara, David Jones, Country Road and Cotton On all make garments in Bangladesh and Vietnam. We know they aren't paying living wages to the women who work for them.

What's that you say? Many of these brands are ranked well on the Baptist World Aid Ethical Fashion Report (BWA report)? Glad you brought it up – read more of our thoughts on the report here – but the main thing you need to know is that the BWA report is less focused on whether current human rights abuses are being perpetrated and more focused on good policy-making to allow for future change.

Oxfam's What She Makes campaign doesn't just set out to name and shame. If you visit their Company Tracker, all the brands they call out are plotted on a chart on the Y axis, while along the X axis are degrees of change – the brand's transparency, its commitment to change, published plans and whether they yet pay a living wage. Easy smiley/neutral/sad emoji graphics show how each brand is doing in each category. The best part is a link adjacent to each brand that you can click on to instantly post a pre-written (editable) message of encouragement to change on their social media. You can also demand change from these brands by signing the 'what she makes' pledge.

A Closer Look Just How Bad They're Doing
So, where do the shamed brands sit now?
Myer is one of the worst offenders, with a complete lack of transparency and no commitment to change whatsoever.
Zara doesn't do much better, publishing lists of their dying mills, but not a full list of factories showing exactly where their garments are sewn.
Big W rates well on the transparency front, but although its code of conduct mentions living wages, they've made no clear commitment to it, with no plans outlined.
On the Bright Side
Thankfully, some brands are not doing quite so poorly.
Bonds is transparent and has made a clear commitment to pay living wages, listing milestones and timeframes.
David Jones and Country Road have made the same commitments.
H&M, Target, Cotton On and Kmart have joined a collaborative initiative on living wages called ACT, which is an agreement between big brands to use collective bargaining (negotiation with garment worker employers) to reach agreements over fair pay for their workers.
In light of this deluge of information, how should we be buying?

We're not going to suggest you boycott these big brands forever, but we do believe that choosing to support companies that currently pay their workers a living wage encourages big brands to adopt models that are similar; because otherwise they will continue to lose their customers to the companies that care enough to put their money where their mouth is.

There are articles you'll read that are wary of boycotting big brands while there are people employed at the other end; but nothing changes in a capitalist society if the majority's buying habits don't change, and major global shifts like this don't happen suddenly or drastically enough to leave anyone out of work. It's a gradual but important change. Buyers come on-side in what we hope are exponentially greater numbers each year, but that snowball is not going to be Earth-sized for a long time; brands do have time to adapt.

Other ways to Help
Another way forward is to let big brands know that you're a loyal customer who is excited to continue buying from them when they do commit to paying living wages.

To make it easy for you, we've written an example message you can send to your favourite brands:
Hi (insert brand name) team! My name is ______ and I've been a loyal customer of your brand for __ years. While I'd love to keep buying from you and I'd love to recommend you to my friends and family, I can't do that currently. Your commitment to the women who work behind the scenes to bring your brand to Australia (or insert your own country) isn't good enough. You work with factories in Bangladesh and Vietnam that are known for their human rights abuses and unsafe working conditions, and I can't have my money supporting abuse. I'm excited to see improved transparency by your brand so I can once again be a loyal customer!
Thanks for your time,
(insert name here).
Let's do it for women everywhere
'Women workers have little voice and influence in their workplaces. They are often denied the right to join a union or to organise. The unequal power of women garment workers in relation to men and their employers, both at work and in the community, is at the heart of the injustices and deprivations they experience.' The Clean Clothes Campaign

We have the power
It saddens us that an industry that provides so many women with so much joy (the capacity to express who we are through what we wear!) is propped up on the suffering of women in the global south. But let's remember; here in Australia, and all over the developed world, it is women who are fashion's primary consumers, meaning we have bargaining power. Companies make or break when we collectively choose to raise our voices and vote with our wallets.

You can use our ethical brand directory to be certain you're voting well. Because who do we want profiting from that dress we just bought? Karl-Johan Persson, billionaire CEO of H&M? Nah. We'd rather give it to Anju from Bangladesh, so she can feed her daughters.