Into the wild with author Monique Hemmingson.
We were so inspired by Wild Kinship that we had to meet the woman behind it, and it turns out she's also a super talented conscious entrepreneur herself. This is Monique's story.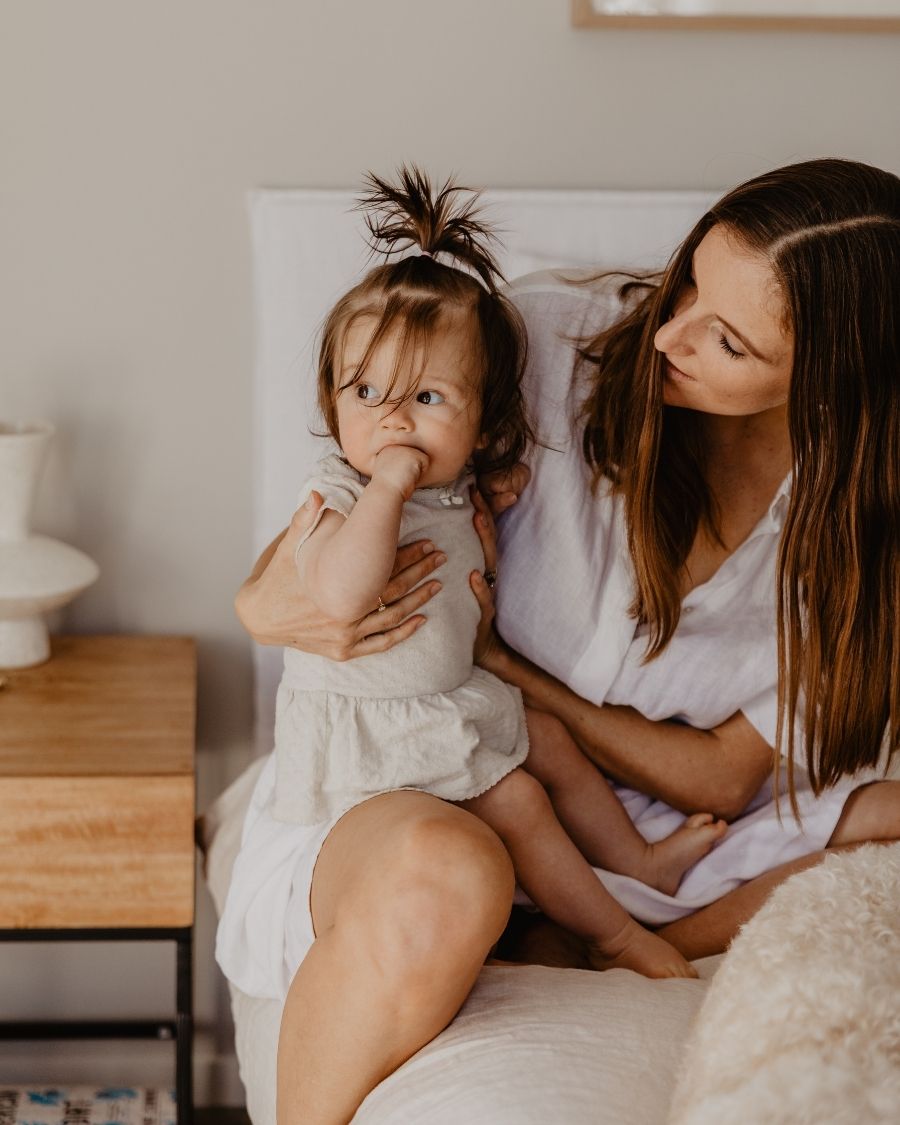 We are forever inspired by entrepreneurs who choose to do better business, whether they're helping to fix a social issue, creating as more sustainable way of doing things, or flipping a whole industry on its head. Someone who shares that same passion is Monique Hemmingson (or @wldr on Instagram), but she took it to the next level by interviewing a bunch of these entrepreneurs and packaging their answers neatly into a beautiful book called Wild Kinship: Conversations with Conscious Entrepreneurs. We were so inspired by Wild Kinship that we had to meet the woman behind it, and it turns out she's also a super talented conscious entrepreneur herself. This is Monique's story.
Was there a specific moment (or moments) that inspired you to write a book about conscious entrepreneurs?
Running my wholefoods café was largely the inspiration and catalyst for Wild Kinship. I was working with some incredible ethical suppliers and experiencing first hand how difficult running a conscious small business could be. This experience overflowed into my personal life and I began searching for similar minded business' in all areas of my life wanting to support their crusade. From here one thing lead to another and Wild Kinship was born.
On top of sharing inspiring interviews with conscious entrepreneurs, what did you hope to achieve when you started writing Wild Kinship?
I wanted their stories to resonate with other business owners but also the general public. The behind the scenes of a business is often kept very private, but I wanted to share the hardships and realities of what it takes along with the positive effects supporting these people can have as a consumer. I hoped to inspire the wider population to think more carefully about their habits and take responsibility for the consequences of these- in their own homes, to their own bodies and to the world around them.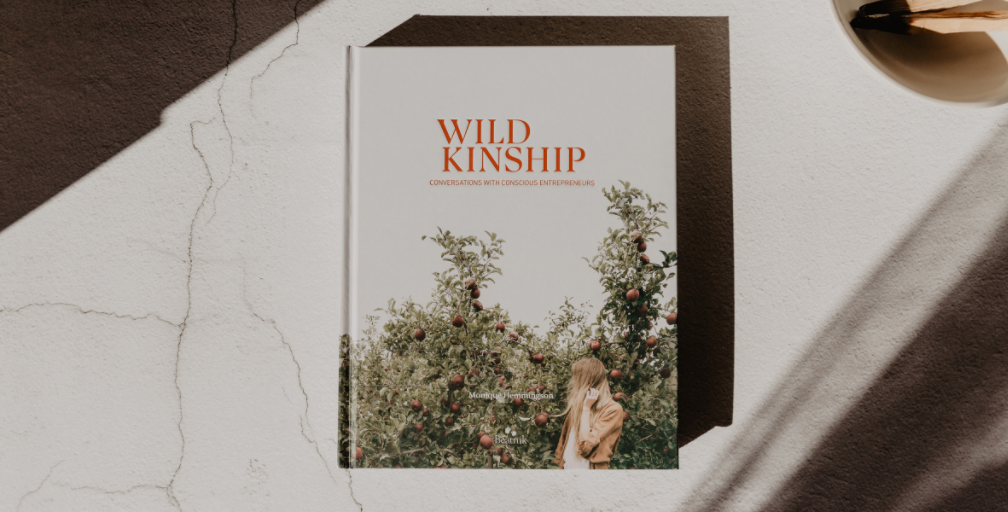 Did you achieve that goal? Or did the process take you down paths you hadn't expected? Or perhaps a bit of both?
I was lucky to uncover some beautiful, endearing stories from some incredible people that definitely portrayed this message. I did find that the idea of community kept presenting itself too though and that notion took on an unexpected life of its own throughout the book which I loved.
What do you hope Wild Kinship inspires in its readers?
I hope people understand the effect they, as an individual can have. That they take responsibility for their actions and start to celebrate instead of fear this. Environmental sustainability can feel like a huge, engulfing and intimidating topic for many people, so I hope Wild Kinship breaks it down and makes people understand the positive part they can play.
What's your single most favourite lesson you learned from interviewing the entrepreneurs in Wild Kinship?
Personally I was in awe of those who were able to confidently cap their growth and find a work life balance, all the while having a successful, sustainable brand. That is a bit of a goal in life for me and one I struggle with, so it really spoke to me on a personal level.
What are you most passionate about?
The quote "To make living itself an art, that is the goal" by Henry Miller has been dictating my life a lot lately. To me that means to create a life totally surrounded in beauty, kindness and health by being mindful and conscious of the way I treat myself, the choices I make every day and by moving slowly with a grateful heart while honouring Mother Earth in any way I can.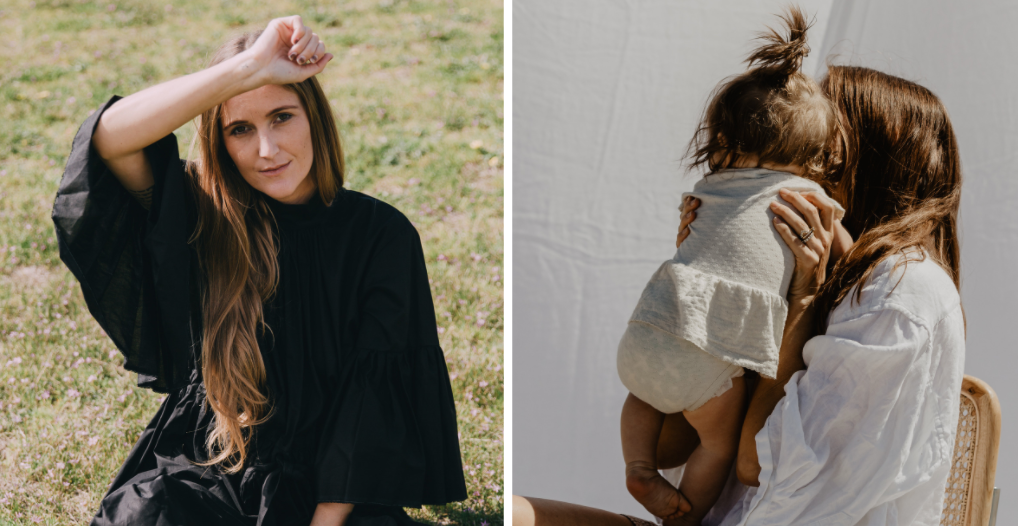 You've recently launched Moon Mama. Can you tell us about this project? And was it inspired by the book?
Moon Mama was inspired by Wild Kinship and my new journey with our baby girl- it has come from a place of passion and experience. It is a high quality pre-loved buy and sell platform for baby goods, a holistic wellness and conscious brand directory for Mother and Baby and a wellness journal. I wanted to create a supportive, inspiring and educational space to help Mothers on their journey that also championed conscious business' and helped to divert more from landfill. Moon Mama is my way of ticking all of those boxes.
Inspired to pick up a copy of Wild Kinship? We don't blame you.
You can grab your copy here.