Introducing Worn For Good, our new favourite circular fashion platform.
When we called Pip Best, co-founder of Worn For Good and all round beautiful human, she was tucked up in her Bondi home with a hot water bottle keeping her company as she put the final touches on the Worn For Good website ahead of launch day.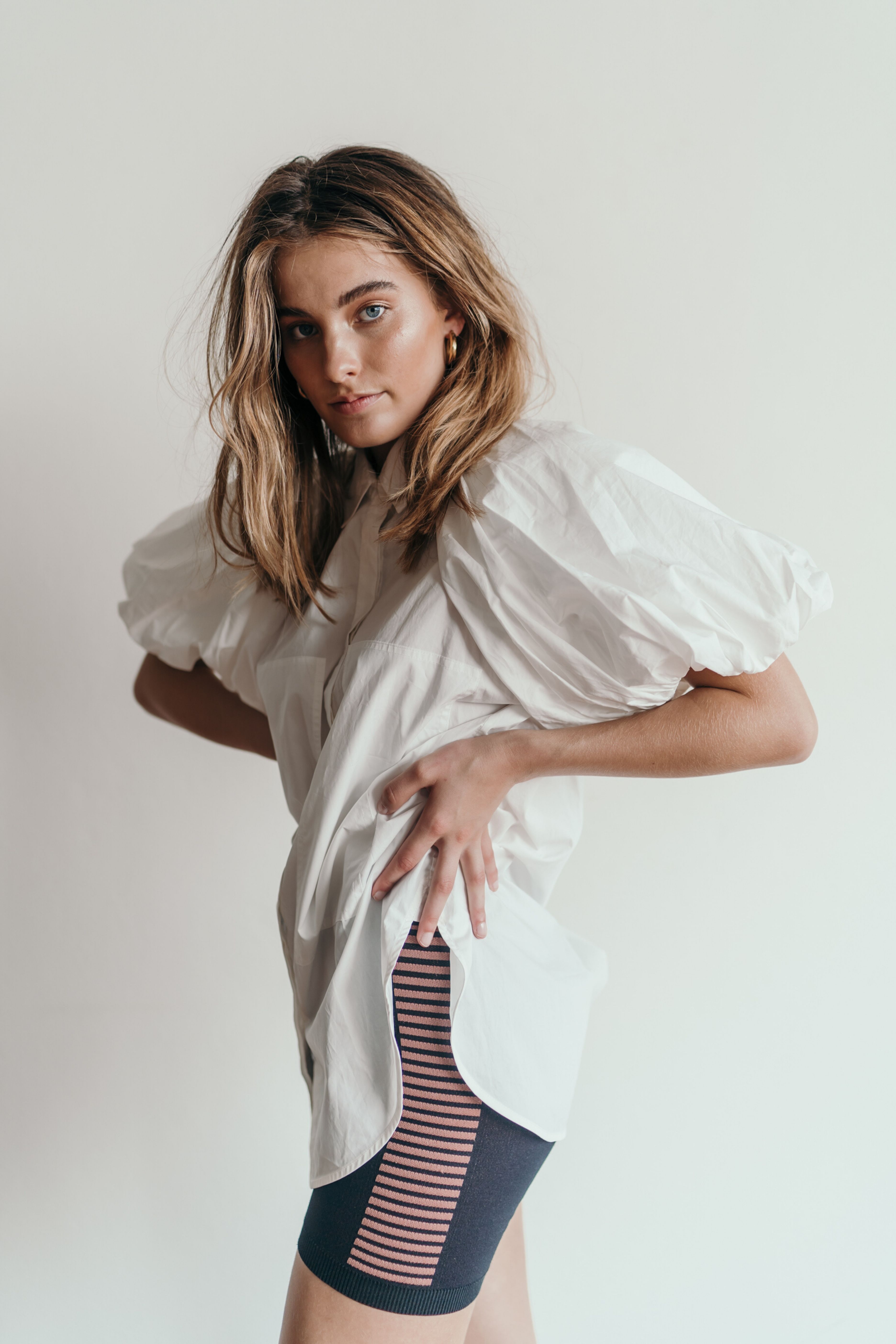 Imagery by Lucie Douglas.
When we called Pip Best, co-founder of Worn For Good and all round beautiful human, she was tucked up in her Bondi home with a hot water bottle keeping her company as she put the final touches on the Worn For Good website ahead of launch day. We'd been following along on the journey for a while and we were excited to hear what led her and business partner, Sophie Palmer to this momentous occasion. What we didn't know was the beautiful story behind Worn For Good, and just how much good these women were about to do in the world.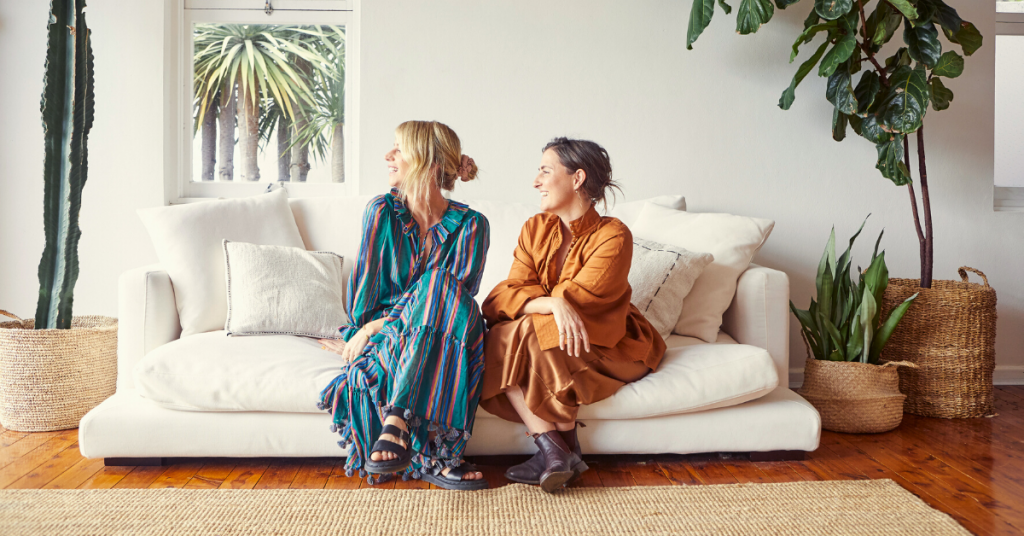 While the old adage of 'killing two birds with one stone' isn't exactly the nicest turn of phrase, it's really the only way we can describe what Pip and Sophie have done with their circular fashion social enterprise, Worn For Good. Although, a more fitting way to describe it would be killing four birds with one stone, considering just how many problems their creative idea is set to solve. In short, Worn For Good is a platform that receives donations of new and preloved designer apparel from people in the fashion industry; brands, influencers, and the general public. The donations are then curated into beautiful collections that are dropped every month with 100% of the profits going to their charity partners. Its purpose is to raise money for incredibly important charities but it's also reducing the issue of waste in the fashion industry and hopes to eventually become a complete social enterprise, employing the clients of the charities it supports (but more on that later). 

Prior to starting Worn For Good, Pip had been working in not-for-profit community services in both Australia and Kenya for several years. One day she met Sophie at a volunteer yoga and meditation session organised by Sophie's workplace (another not-for-profit), A Sound Life. The pair hit it off immediately and bonded over their passion for doing good in the world. They decided to join forces to solve a few problems they'd both come across in their lines of work.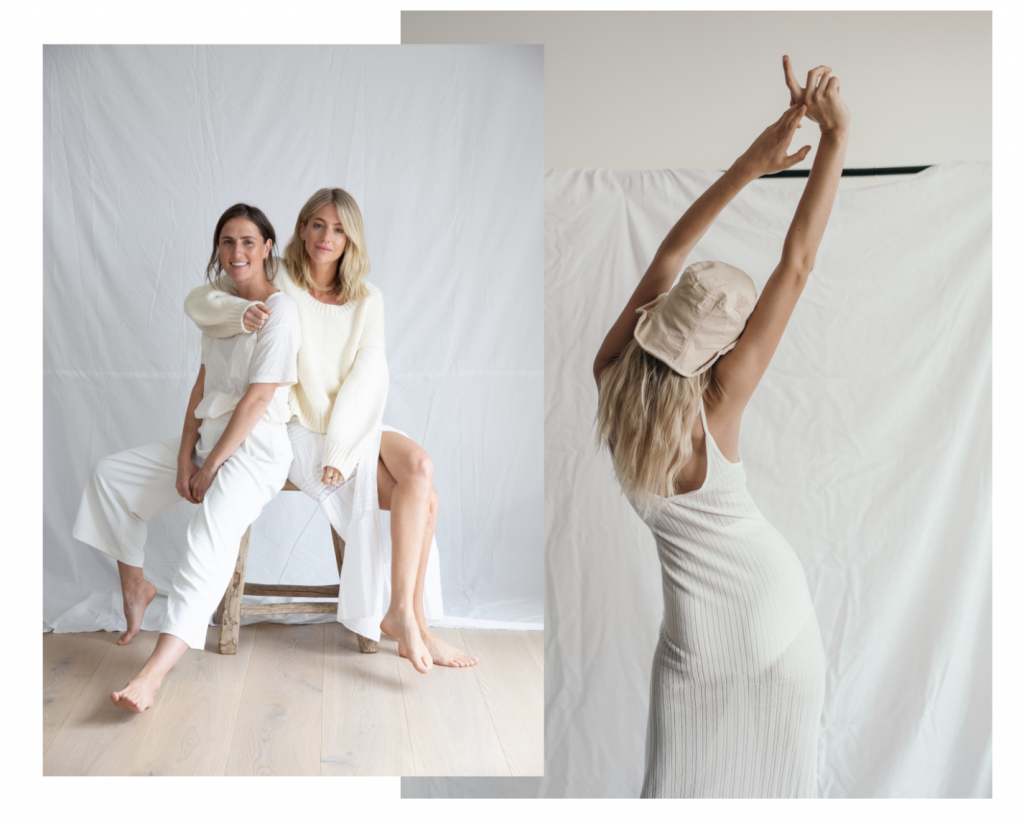 The first problem they wanted to fix, was providing people with a way to support the charities they cared so deeply about. Throughout her career, Pip was often approached by kindhearted people wanting to help or volunteer somehow, but it just wasn't possible.

"I would be so appreciative but it's just not appropriate to have unskilled, untrained people working with kids from a background of trauma, for their safety and boundaries. It got me thinking about all the people who wanted to help when volunteering wasn't the way. What our programs really needed was funding," she says.

Enter Sophie. Prior to her work with A Sound Life, Sophie worked as a journalist in fashion magazines and still had many links to the industry. When they were discussing the problem of funding, they started thinking about the waste problem in the fashion industry and how they could harness that problem to fix another.

"When I met Sophie she was working with a few influencers and had seen a lot of influencer gifting. These people have so many things in their wardrobes—we thought, 'what if there's something there?' If those clothes were donated, we could sell them and give the money to the charities who are really under-resourced and need our help," she says. "That's where we saw how one problem could solve another."

Worn For Good will be donating their profits to Women's Community Shelters, for women and children escaping domestic violence; Look Good Feel Better, for those facing appearance related side effects of cancer treatment; and Greening Australia, for environmental conservation. And while Worn For Good began as a way to raise money for these important charities, Pip says she's learnt a lot more about the issues in the fashion industry and the importance of circular fashion.

"Circular fashion can be defined as clothes, shoes or accessories that are designed, sourced, produced and provided with the intention to be used and circulate responsibly and effectively in society for as long as possible in their most valuable form, and hereafter return safely to the biosphere when no longer of human use." – Dr. Anna Brismar, founder of Green Strategy.

"Sustainability was always a pillar, but because of our backgrounds we were focused on our charities initially. But now we really see it as a way to offer a creative solution to reduce waste in the fashion industry and promote the circular economy and give back at the same time. [Circular fashion] has definitely become more of a focus and we've found out it's what our community is really interested in. They love the charity side of things but everyone is so conscious of waste in the fashion industry and everyone is becoming more mindful consumers," she says.

Worn For Good is making fashion circular, but it's also providing influencers and brands with a way to increase the longevity of the clothes they can no longer wear and sell that might otherwise be dumped or forgotten (see what we mean about four birds, one stone?).

"What was important to us is that we were solving a problem for influencers and brands," says Pip. "The brands are so thankful because it was stock they couldn't move and they're glad it gets a second chance while the influencers have full wardrobes are gifted things, which is part of the job, but they can't sell them because they've been given them for free."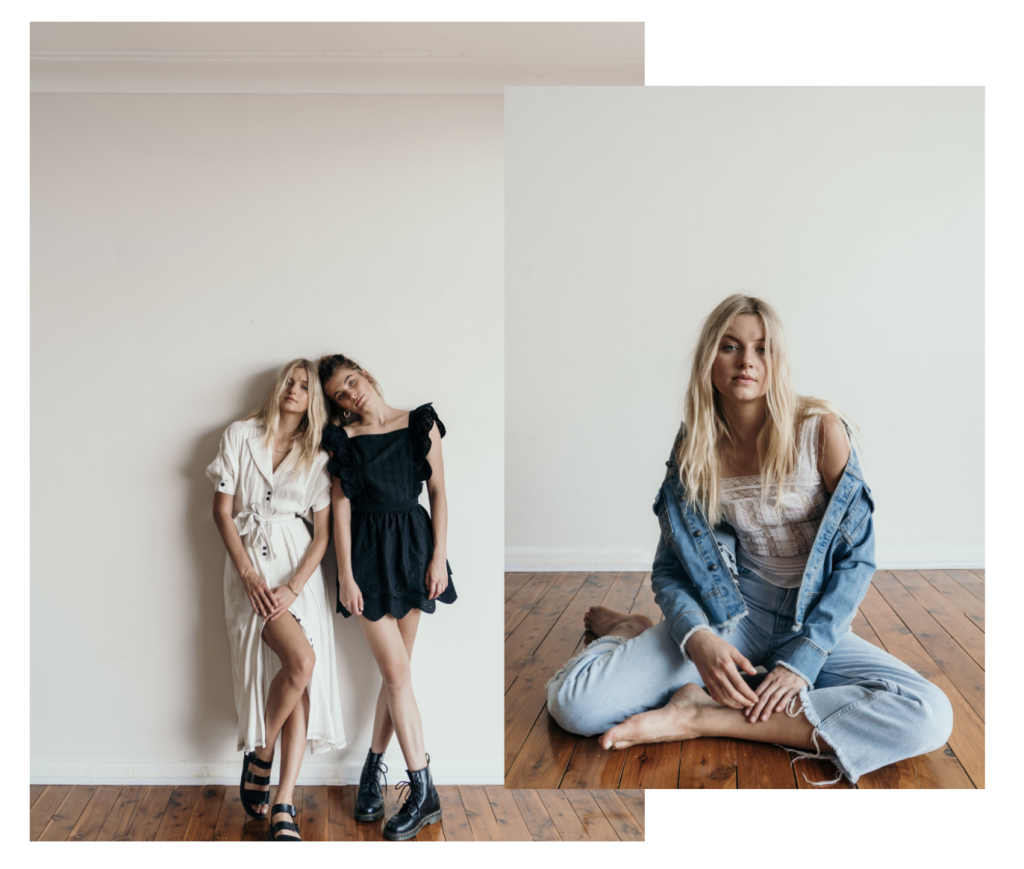 Some of the fashion heavyweights who've jumped on board are Yan Yan Chan, Deborah Symond O'neil of Mode Sportif, Bec Wadorth of An Organised Life, Edwina Forest of Aje, Kelly Davies Green of Maurie and Eve, and Holly Ryan, the jewellery designer. The brands you'll be seeing in future drops are Sir the label, Matteau, Fella Swim, My Chameleon, St Agni and Faitfthull to name a few. Pip and Sophie are hoping this link to big fashion names and brands will reduce the stigma of second hand clothing for those who still see it in a negative way.

"We really want to encourage and inspire a conscious approach to fashion by changing the way we view our clothing. For people who aren't natural vintage or op-shoppers, there's a stigma around what that looks like. We'll get donated pieces that we've styled in a way that makes people think of ways they can do that themselves. So they can use the pieces they have in their wardrobes already. Having a cool aesthetic and styling has been really important for us."

Here at EME, we believe storytelling is the most important thing in building connections with our clothing and Pip and Sophie couldn't agree more. They'll be sharing stories behind some of the pieces in the collections, like the blazer an ambassador wore to her first job interview. She's since gone on to creating a thriving fashion business with 50 employees, so Pip believes it may provide a bit of good luck to the next owner.

So what does the future of Worn For Good Look like? Pip hopes that in a year's time they'll have raised a considerable amount of money for their charity partners. And to take things full circle, she also hopes they'll be able to employ the women who are clients of the charities they support.

"That's so true to where we started."

As we left Pip to finish off the final touches before launching the business, we asked her the important thing she'd learnt during the creation of Worn For Good. Her answer? Stay in your own lane.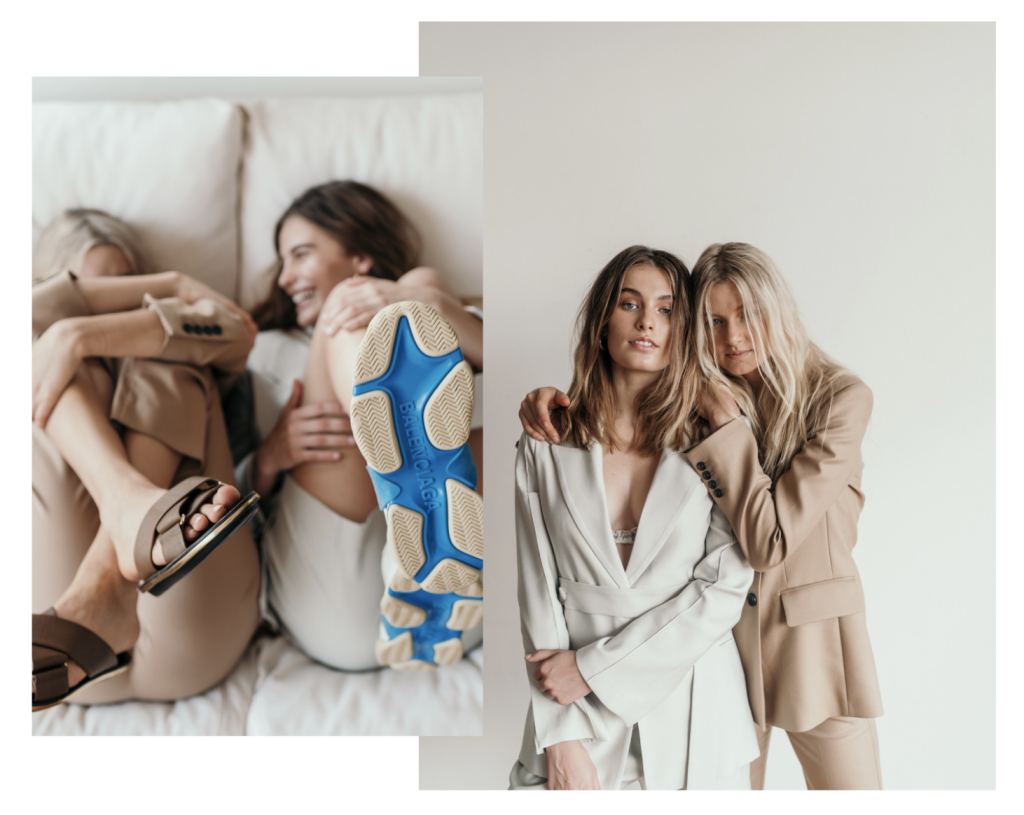 "There's been so many times when we've looked at other businesses doing really well. We've been working so hard but I'd worry that it wouldn't go as well as that business. But you have to keep going and don't worry about anyone else. We know why we set this up and that's the main thing. Otherwise we would have just given up a year ago. People will have opinions of how things should be, but we had to keep coming back to 'we know this business better than anyone else'. As much as it's great to have an external lens it's coming back to sticking to what we know."