Liam founder Emily Miller-Sharma on her passion for circular fashion.
Liam's founder, Emily Sharma-Miller, has an intense passion for circular and sustainable fashion. So, after joining family-run business RUBY, launching Liam in 2012 and Liam Patterns in 2020, it's plain as day to see just how committed Emily really is to cleaning up the fashion industry for good.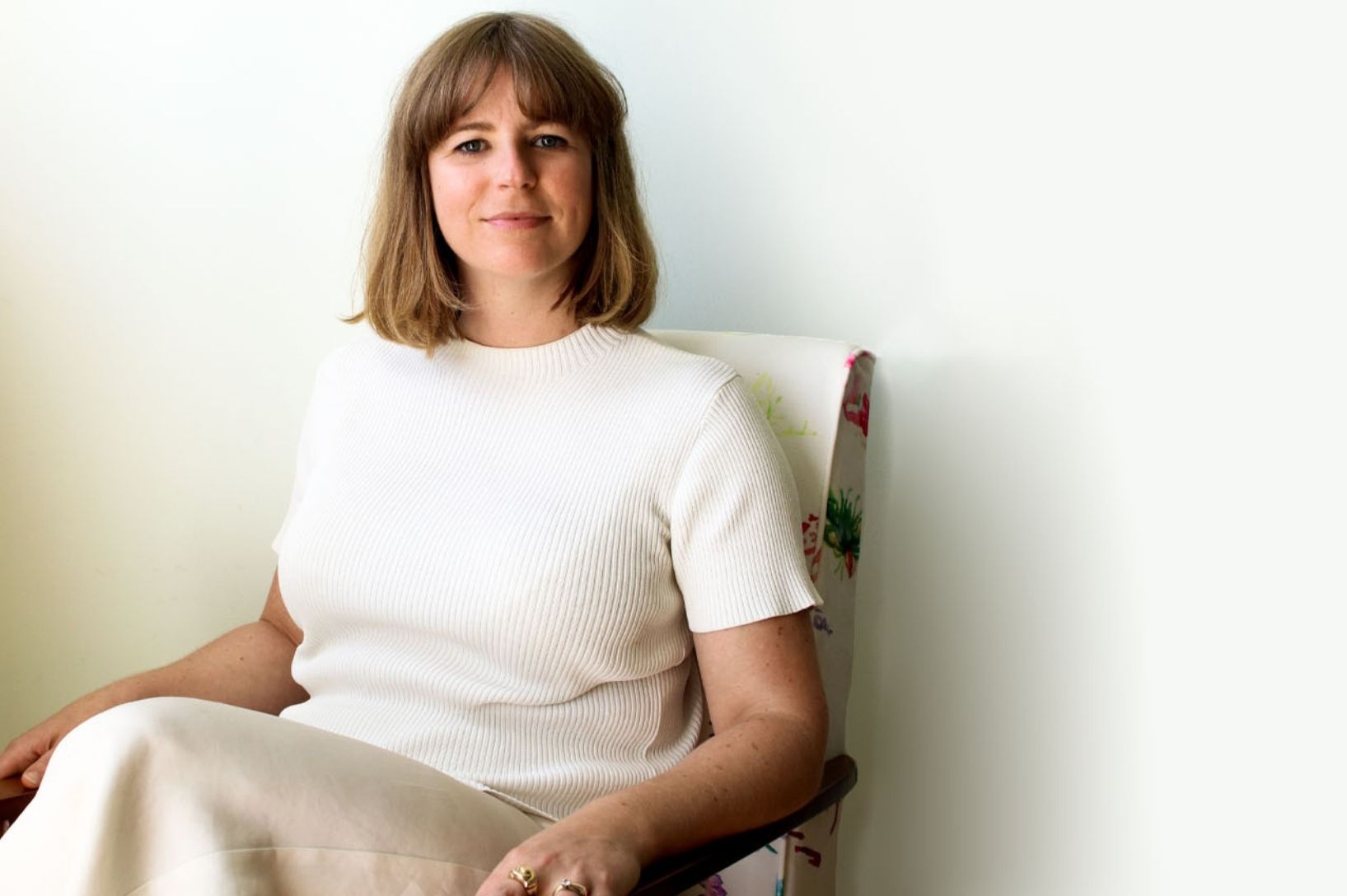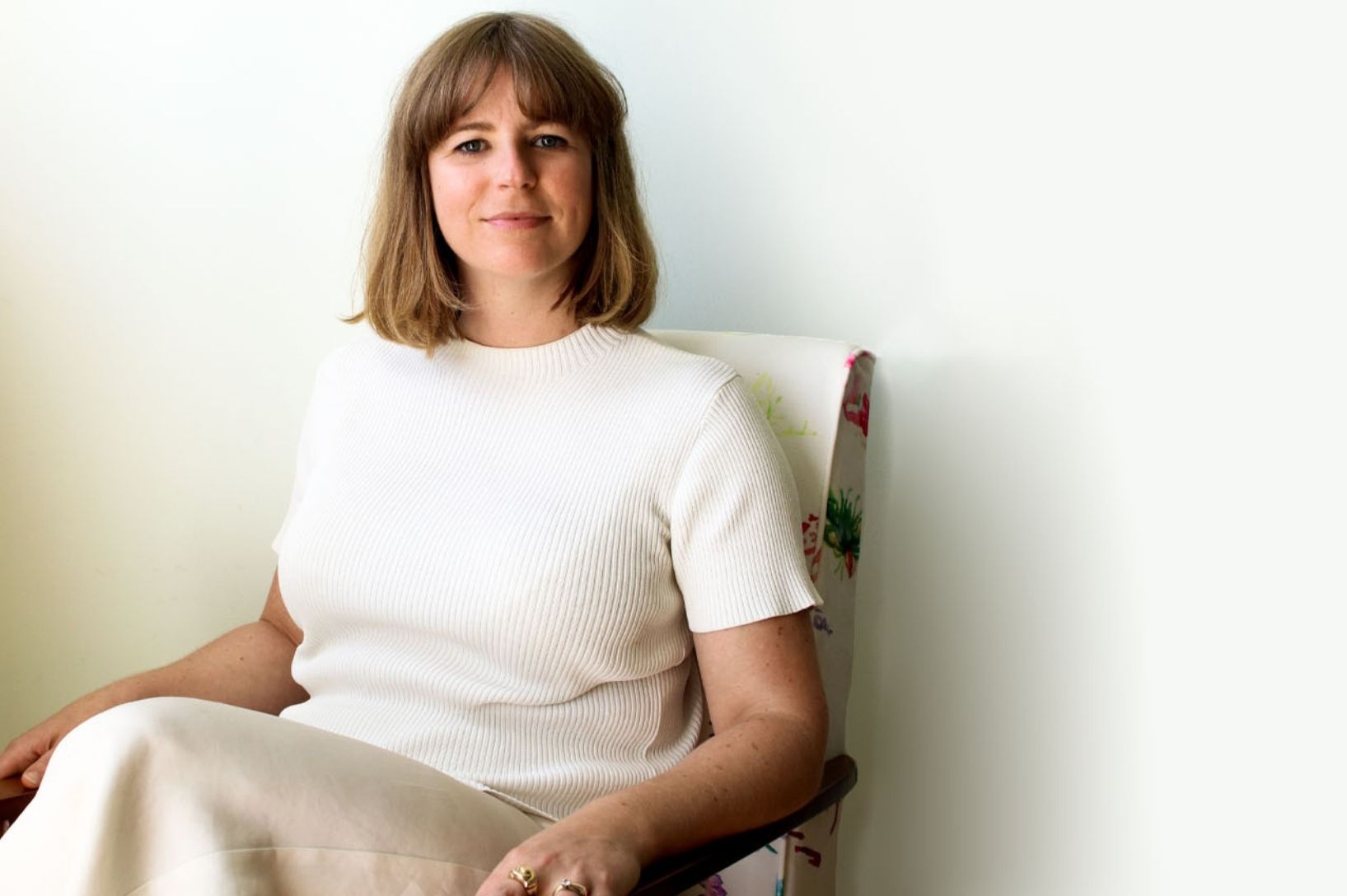 What made you start Liam? 
RUBY is a family- run business. It was started in 2002 by two friends, Kate and Lizzie, and Kate was our next door neighbour growing up.
Mum and dad started their textile business in 1987, and with the changes in the manufacturing industry due to reduction in tariffs, they grew into supplying garments. They started making RUBY product in 2006, eventually buying the business off Kate and Lizzie in 2008.
Deanna and I joined the business in 2008, launched Liam in 2012 and Liam Patterns in 2020. My sister Anna-Lise is the final piece of the puzzle that completes our senior team.
Honestly, for me, I started making my own clothes when I was 14 (except at that time they were more clothes), and I just have never stopped. Clothing for me plays such a huge part in how you experience your day: through the physical sensation of a beautiful satin, or a well tailored jacket, and also through an expression of identity or a sense of belonging to a culture.
It excites me that, through the work that we do, we can positively contribute to our culture.

Do you have a morning routine? If so what is it you do to set yourself up for the day ahead?
I have a toddler, so at the moment mornings for me I am a bit of a leaf in the wind. There are some important rituals though!
When I take my first sip of coffee I say "ahhhh, first sip of the day, nothing like it"
I walk to work. The walk is about three songs long, and I choose them wisely
The first thing I do when I sit down at my desk is check in with myself – how am I feeling? how will that guide how I approach my day? I then check my calendar, go through what I have previously planned for the day and make a start. Notice that I have not checked my emails yet? THIS IS CRUCIAL

What's the biggest barrier you've found to succeeding as a socially conscious business?
Feeling overwhelmed at the enormity!
This feeling is most intense when we reach a milestone or hit one of our goals. The effort required to complete a task can feel enormous, you feel a buzz at reaching success but then it's a heavy fall when you realise it's just another lil drop in the bucket.
But, a good sleep helps me pick myself back up and get myself ready to contribute another drop to that bucket. That ever-changing, shapeshifting bucket.

Within the ethical fashion community, there's a big question that we ask which is 'who made my clothes?'. In the scope of Liam, who made the things you sell? Can you tell us a bit about them?
NZ, Auckland production:
We work with 13x CMT factories (including graders). We have worked with most of these suppliers for more than 10 years and have very strong relationships with them.
Due to the scale being small in NZ, these factories may have a few workers in the factory and some workers sewing from home. We regularly visit them and speak to them on the phone daily.
Keith and Marie grade all of our patterns
Gary and his wife Shirley cut all of our local bulk production
We work with James and his wife Lucy who run Longdons – they make our pants
Kate and her team at Kates Fashions make all of our beautiful gowns
China production:
We have a strong supply chain in China, and more recently in Turkey.
We have worked with some of these suppliers/ factories for more than 5-10 years. These factories are based in Jiaxing, Hangzhou, Shangdong, Shenzhen, Guangzhou.
Our main supplier, Jack who is located in Jiaxing, mills fabric and manufactures product for us such as silk, cotton and linen outerwear, coats, knit cut & sew garments etc.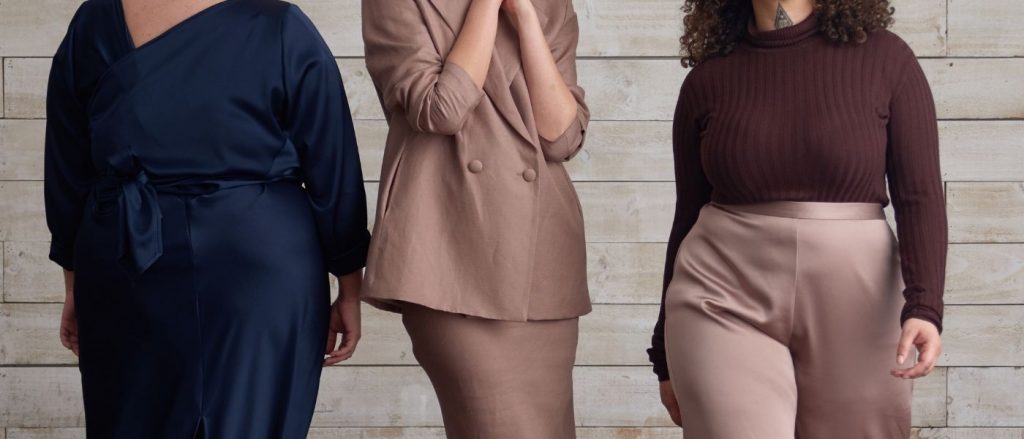 Why did you pick the fabrics you have chosen to work with?
It's always about the colour and texture.
Underlying that is the knowledge that material production is one of the areas where the clothing industry has the biggest impact. This means that I won't look at fabrics that do not fit within our sustainability criteria as once you see a fabric you love, you can't unsee it, and there is no point investing energy into a relationship with a fabric that is not going to go anywhere.

Best piece of advice you have ever received?
"Nothing is against me, what is there for me in this?" from Tara Lorigan, founder & CEO of Company of Women

What's next for you and Liam?
Shift from a linear to a circular company and contribute to a greater circular eco-system in New Zealand
Build skills in our local manufacturing industry
Play our part in New Zealand meeting its goals in the Zero Carbon Act
Manufacture our product responsibly
We All Belong Here
More info here.

One book everyone should read? Why?
I'm a read- and watch-to relax person. The most recent book I read was actually a re-read of Priestdaddy by Patricia Lockwood – it is HILARIOUS!

Are there any other Movers & Shakers out there in your world that you think people should know about?
Elisha Watson from Nisa.