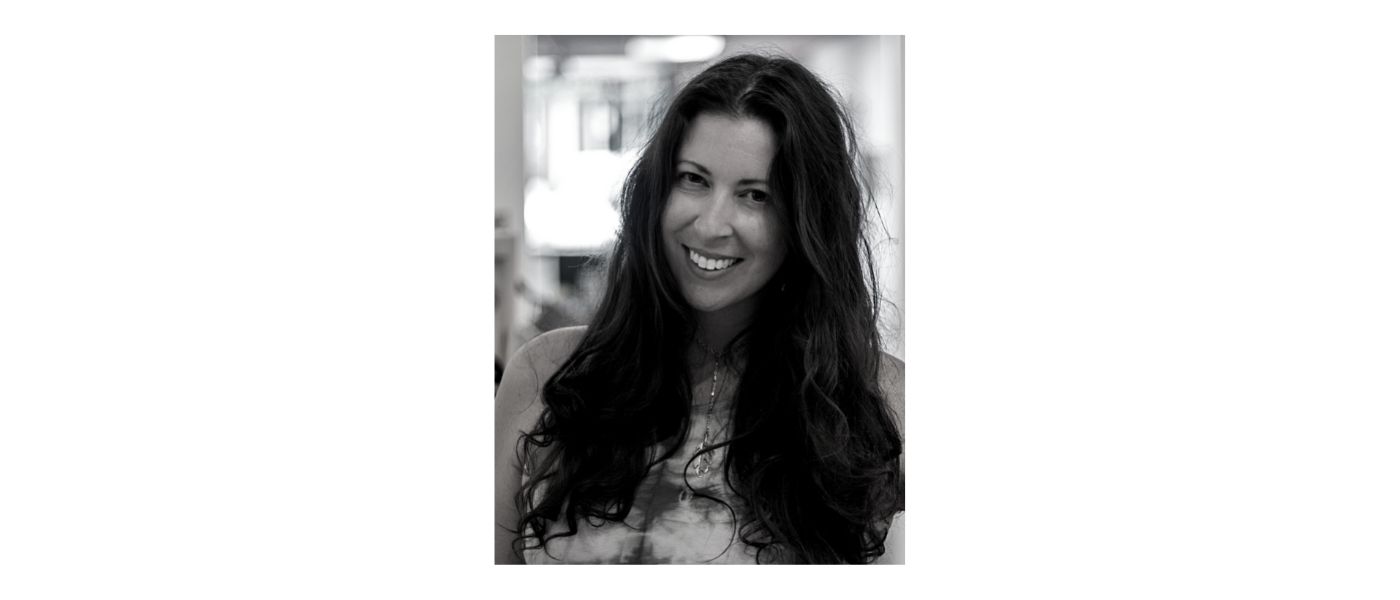 We were lucky enough to speak to Meagan Neville of WAMA Underwear about the benefits of hemp, why it can't be GOTS certified, and the piece of advice from Sass Brown that she will never forget.
What made you start WAMA Underwear?

I'll let you know what Shakib has to say about that, since he is the founder. In his words:
"When I learned that hemp is the worlds most sustainable fabric, I knew I wanted to have a clothing line implementing this material. When I learned about all of the amazing benefits hemp has as a fabric like being super breathable, naturally anti-bacterial and comfortable, I quickly realized the best application for hemp fabric would be underwear."
Do you have a morning routine? If so what is it you do to set yourself up for the day ahead?

Yes, my morning routine is super important because it allows me to get my head in the game for the day ahead – especially with an almost 2-year-old by my side.
It's pretty simple but highly effective, and consists of waking up at 6:30AM and doing my Sun Salutations, which helps get the blood flowing at that early hour. I proceed to work on some breathing exercises, and I meditate. I use this time to think about things I am grateful for, and if I foresee any challenges ahead of me, I like to use this space to work through them.
What's the biggest barrier you've found to succeeding as a socially conscious business?

Socially conscious businesses are held to some very high expectations – as they should be, but not all programs and certifications are necessarily attainable. Despite the fact that hemp always grows organically, utilizes zero pesticides or chemicals to grow, uses about half the water needed to grow organic cotton, and it's biodegradable, one of the biggest barriers we've faced as a company is that hemp cannot be GOTS Certified.
The GOTS Certification is widely known throughout the sustainability space, and is a textile processing standard for organic fibers. Brands submit information including ecological and social criteria, backed up by an on-site inspection performed in order to provide a credible assurance for the integrity of the GOTS certified textiles. The assessment is useful, but also very, very expensive.
The majority of hemp fiber farming and production is done exclusively on small, family-run farms, while utilizing very traditional means of fabric development. The cost for this kind of certification is really inhibitive, and for this reason, hemp clothing cannot be GOTS Certified.
Within the ethical fashion community, there's a big question that we ask which is 'who made my clothes?'. In the scope of WAMA Underwear, who made the things you sell? Can you tell us a bit about them?

Transparency is super important to our brand, which is why Shakib went to the biggest hemp yarn supplier in Shanxi, China and visited Qingdao, China as well to visit with hemp fabric suppliers.
While he was able to directly see how the hemp in Chinese manufacturing is handled, Shakib also saw first hand that ethical processes were instilled in the factories.
In addition, WAMA has a permanent team member based in China to oversee everything. By ensuring our presence overseas, our company can audit our factories easier and have better communication with our partners.
Why did you pick the fabrics you have chosen to work with?

As we were studying hemp textiles we learned that hemp fabric has many benefits like being naturally anti-bacterial, super soft and breathable.
Hemp also uses less water to grow than any other conventional crop, it enriches the soil it was grown on and is such an incredibly strong fiber. We quickly realized that the best application for hemp fabric would be hemp underwear and that's how WAMA was born.
Best piece of advice you have ever received?

I was fortunate enough to hop on a call with Sass Brown a few years back when I was conflicted about moving out of NYC to live in Connecticut because there was such a strong sustainable fashion community in the city.
Her advice to me was "We are not meant to stay in one place when working in Sustainable Fashion. We must do what we can to spread the word, and let everyone know how they can do their part."
What's next for you and WAMA Underwear?

We just added a new high-waited style of underwear to our collection, along with two brand new bralette styles that are so perfectly soft and comfortable. I think we might play around with some colors next, which would be so exciting!
We are also in the middle of the process of working toward the B Corp Certification, which has been a super intense process so far but will be well worth it!
One book and/or documentary everyone should read/watch? Why?

I'll always recommend The True Cost by Andrew Morgan because it explores the deeply rooted issues surrounding the current apparel industry and how it impacts the lives of each person in the supply chain. It has broken my heart to watch, to see how American Consumerism has enabled the people of the world to suffer so greatly. We are so detached from it that we will never understand, but it has given me a sense of purpose and drive to be someone who will work better towards fixing this painful problem. I hope others will feel that from watching this film.
Are there any other Movers & Shakers out there in your world that you think people should know about?

When I met Sass Brown, she was the Acting Associate Dean of the School of Art and Design at FIT, but before that she had a long resume of accomplishments within Sustainable Fashion, along with having her own clothing line and authoring two books. She's since founded the Dubai Institute of Design and Innovation where the institute's focus is on cross disciplinary design education, with a curriculum designed by MIT and Parsons the New School.

Kate Black is another name I would recommend anyone to get to know, and if you can get into one of her classes at FIT, you will not be disappointed. Her wealth of experience and knowledge is abundant, and her energy is radiant. Kate is the founder of Magnifeco, which is a digital resource for all things ethical fashion. Along with her Harvard education, her focus is on CSR and ensuring sustainability is implemented on a large scale.
Shop WAMA Underwear and
use the code 'ETHICALMADEEASY10' for 10% OFF.