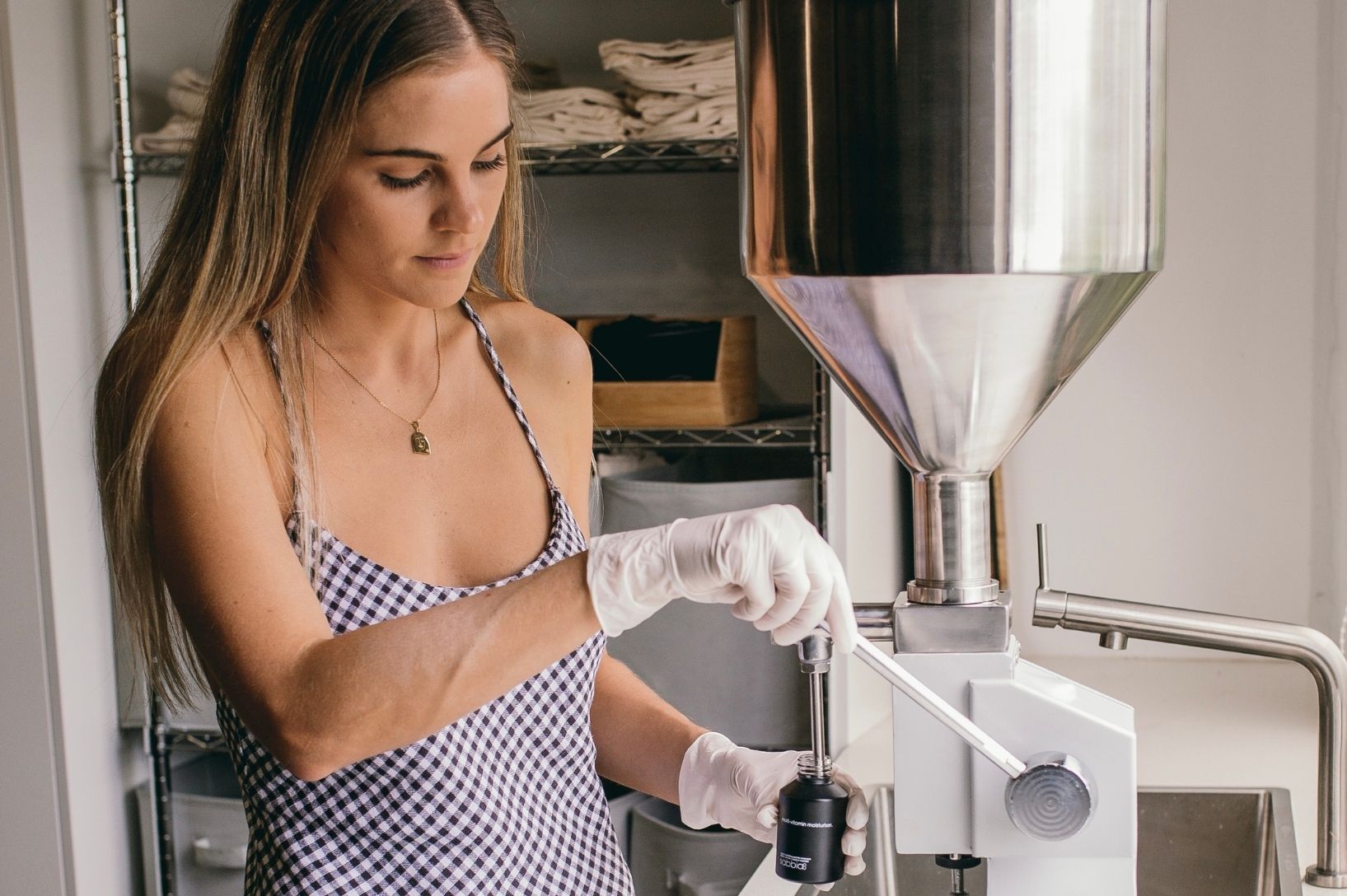 Meet Katie Eales, co-founder of sustainable skincare company, Sabbia Co.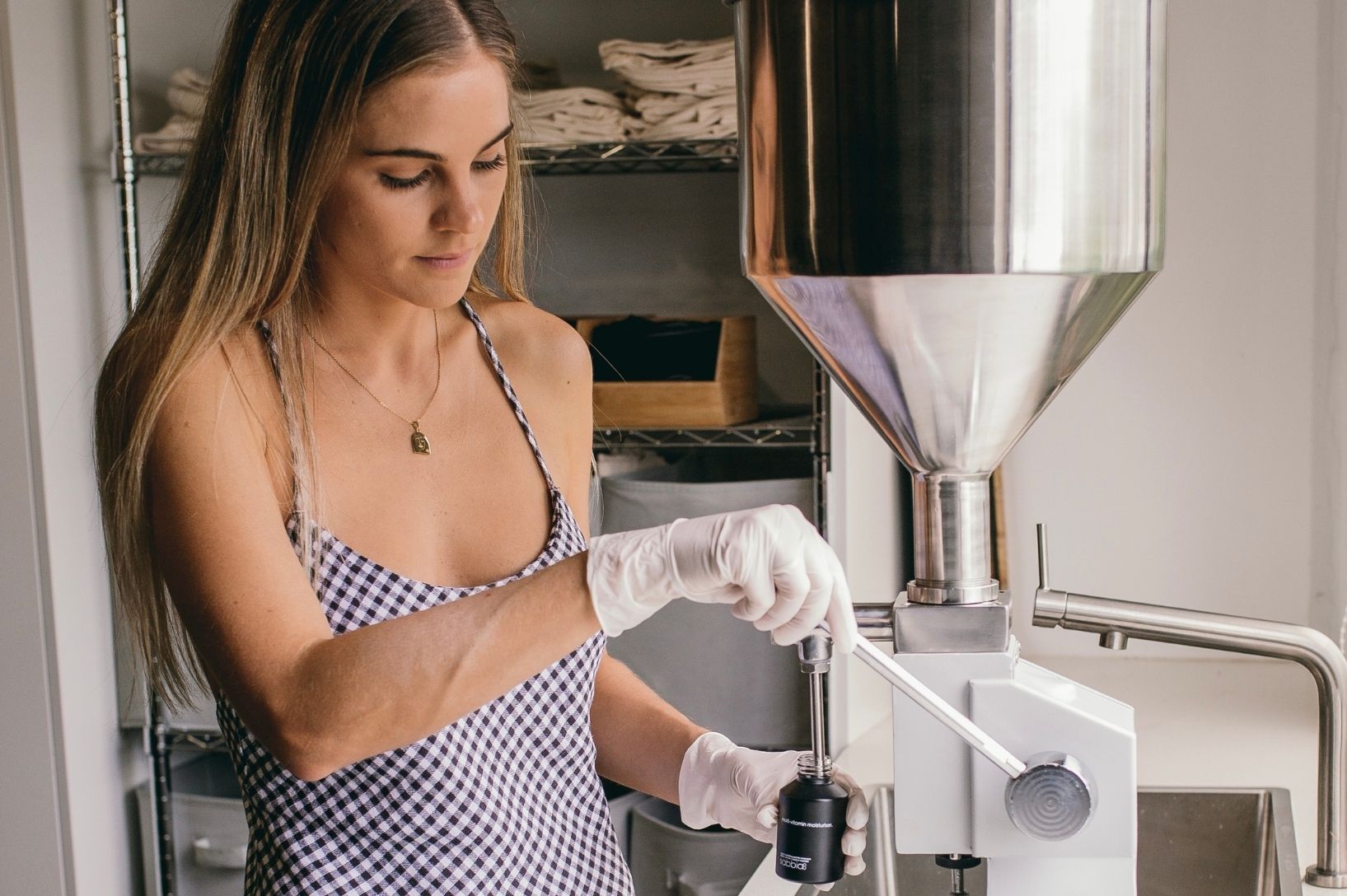 Together with her husband Dave, Katie Eales is tackling the single-use problem head on with her sustainable skincare brand. Born from a hatred for the over-abundance of single-use personal items, Sabbia Co is now a thriving Australian company that has already stopped over 17 million makeup wipes from ending up in landfill.
What made you start Sabbia Co?
I grew up in Port Douglas, in a half Italian / half Australian household. Growing up diving the Great Barrier Reef, camping under the stars and eating 90% homegrown was where I found my deep love and appreciation for the planet. I moved to the Gold Coast to study marketing straight after year 12, I then went on to travel throughout many Asian countries, Europe and the States.
In 2017 I met my now husband Dave, in 2018 we found ourselves on a remote beach in Sri Lanka and devastated over the amount of single-use personal items we were surrounded by. When we arrived home we decided to minimise all single-use items in our home. As we started to research and test reusable products we fell in love with many amazing sustainable swaps. Our mission was no longer to overhaul our home but everyone else's.
And this is when Sabbia Co was born. An ethical brand with minimal impact on the environment, that creates unique facial kits out of sustainable, biodegradable, reusable and chemical free tools. Along with sustainably sourced and packaged skincare that is formulated by myself.
We launched in September 2019, with 3 products. Our hero 'face it face kit', cleanse kit and tone kit, 3 kits that remove makeup/zinc, cleanse and exfoliate with just water. This was essential for us as we love to travel and pack light.
As our community grew the need for sustainable skincare was a daily request, so for our first birthday, we launched sustainably sourced and packaged skincare. Something I had always dreamt of. Over the years I have studied Cosmetic Chemistry, Traditional Chinese Medicine (Gua Sha, Facial Massage, etc), and many other 'alternative' (as my Mum might say) practices.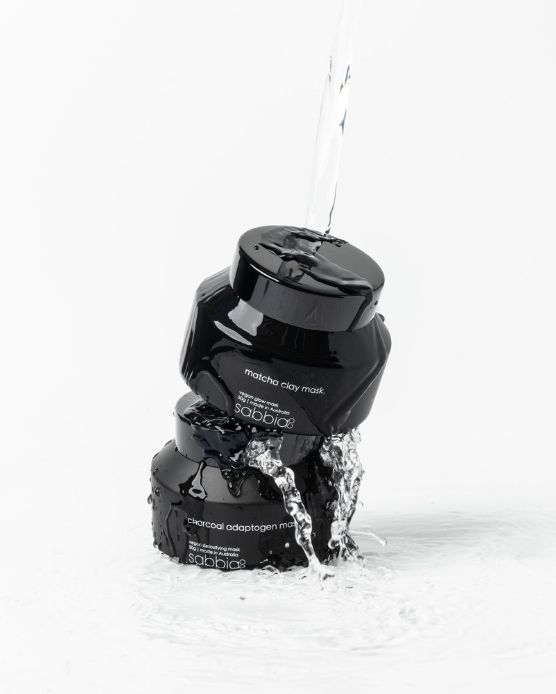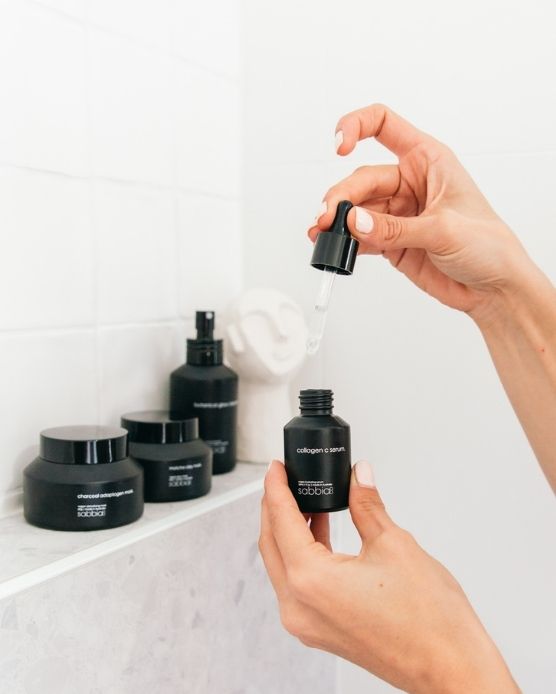 Do you have a morning routine? If so what is it you do to set yourself up for the day ahead?
I wake up at 4.45am every morning, my husband Dave brings in a coffee and then I sit and meditate for 10-30 minutes (depending on the day). I then walk on the treadmill for 30 minutes and respond to customer service / social media comments. By 6.30am I usually practice 30 minutes of pilates or yoga and then have breakfast and head into the warehouse to start my offical work day.
On the weekends, there is no alarm but we will still start our day with coffee and meditation in bed. Unless of course, the surf in good – in that case it's a quick coffee and off to the beach.
What's the biggest barrier you've found to succeeding as a socially conscious business?
As a small sustainable startup finance is always the biggest barrier.
Our commitment to our sustainable mission is not cheap. Sourcing sustainable ingredients, packaging and partners is hard and EXPENSIVE, however that is the whole reason we started Sabbia Co. We will not release a product that doesn't meet our sustainable standards (there have been many amazing products that we couldn't bring to market due to this). Being sustainable means that our stock is more expensive than the average business. For example we use recycled cardboard instead of normal cardboard for all of our boxes, glass bottles instead of plastic packaging, compostable mailers instead of plastic mailers and so on.
Within the ethical fashion community, there's a big question that we ask which is 'who made my clothes?'. In the scope Sabbia Co, who made the things you sell? Can you tell us a bit about them?
Me! I couldn't find products that were ethically sourced, sustainably packaged and worked. So I started studying cosmetic chemistry, Traditional Chinese Medicine and many other alternative ongoing studies to fuse scientific results with natural plant medicine.
I formulate each initial product concept and then work with a number of labs to test, stabilise and bring them to life at a larger scale.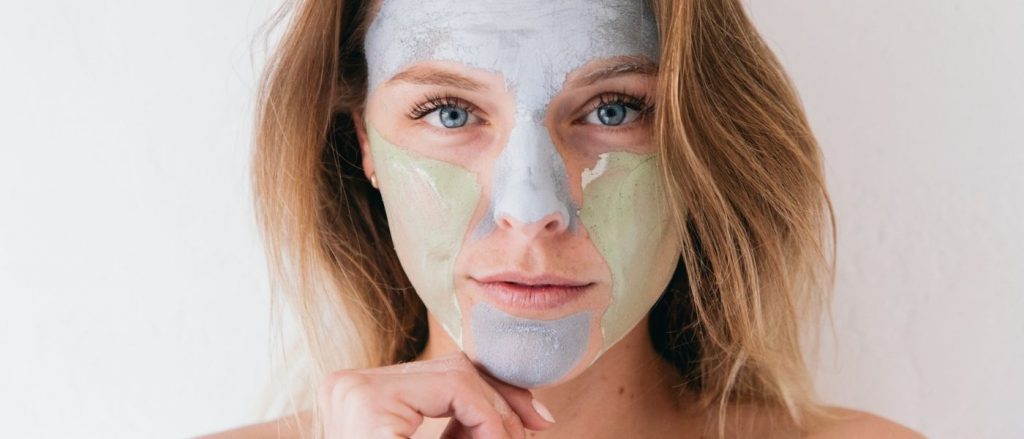 Why did you pick the ingredients you have chosen to work with?
Because they are effect, organic / natural and sustainably sourced.
Best piece of advice you have ever received?
Trust your intuition / if you can believe it you can achieve it.
What's next for you and Sabbia Co?
By 2022 I am aiming to finalise the process of partnering with 1% for the planet and becoming a Certified B Corporations company.
By 2023 I hope to be able to become a major partner with

The Great Barrier Reef Foundation

,

Citizens Of The Great Barrier Reef

and

Coral Gardeners

3 incredible organisations that are working to protect our reef. I have already engaged as a 'Citizen of Great Barrier Reef' with https://citizensgbr.org/ and aims to continue being able to assist in tasks such as photographing coral and species to help the organisations learn and document more about the reef and what is going on.
One book and everyone should read? Why?
Skinside Out by Robyn McAlpine, Dr. Libby's Women's Wellness Wisdom and skinCARE: The ultimate no-nonsense guide by Caroline Hirons – three amazing and very empowering books to do with health and skincare.
Are there any other Movers & Shakers out there in your world that you think people should know about?
Anything David Attenborough, the more we learn about the planet the more we understand the importance of protecting it.