Meet Montana, the woman who epitomises what it means to be a Mover & Shaker.
If you're on Instagram then there's a fair chance you've noticed the smiling face of our next Mover & Shaker. As well as having environmental engineer, activist, and model on her resume, Montana Lower is also a super talented artist and uses this art to "spread sunshine all over the world!".
Montana is a walking wealth of knowledge for all things ethical and sustainable, and it takes a short scroll through her website and her Instagram to see this—she has touched on topics including Fair Trade, recycling, and waste management, and her burning desire to do good in this world is extremely contagious.
Is there anything this Aussie talent can't do? We're yet to find out. Read on and discover the driving force behind Montana's many endeavours, and what inspires her to inspire others.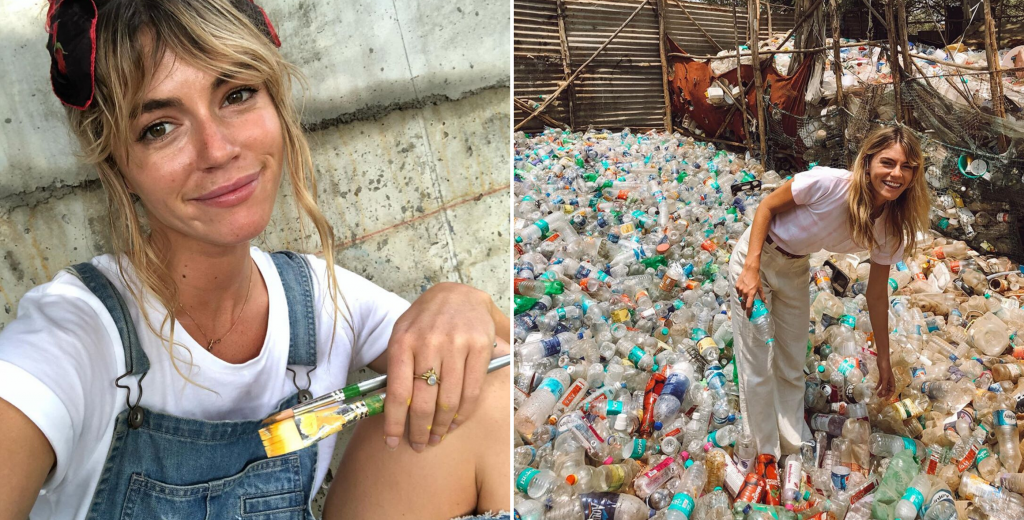 How did you start your activism, your modelling, and your journey to conscious living?
Oooh big question! Haha. Basically, I never felt like I 'started' anything. I just sort of kept following my heart, working hard, doing my best, and it just kept taking me around all these crazy corners that I could have never imagined!
I grew up in rural places, which gave me a really natural appreciation for the environment. My mum raised us really mindfully under what I would call a buddhist umbrella – but she never called it anything like that, she just wanted us to understand love in all its forms. Whether it be the food we ate grown in our garden to the artworks we'd paint from a place of pure expression. So I'd say conscious living started when I was a little seedling in her womb, haha.
I always knew I wanted to work with the environment in some way, but i wasn't set on how because truthfully – i didn't know what was out there. I just sort of said to myself that I would do whatever I felt I could be of best service. So i kept my mind open. I studied really hard in school, got a scholarship, moved to the city for university, started studying architecture – realised engineering would get me more involved with the environment, changed over, worked in that while I finished the course, continued working in the field for a year after I graduated, realised I wanted to be doing other things while I was young and able.. so I did.

I started modelling in the middle of all of that, and that career built itself along the way, but once I graduated and didn't have my Uni schedule dictating my availability, I really allowed myself to blossom. The modelling grew alongside my passion for the environment, and soon enough it had made me confident enough and put me in a position where I could easily share that passion.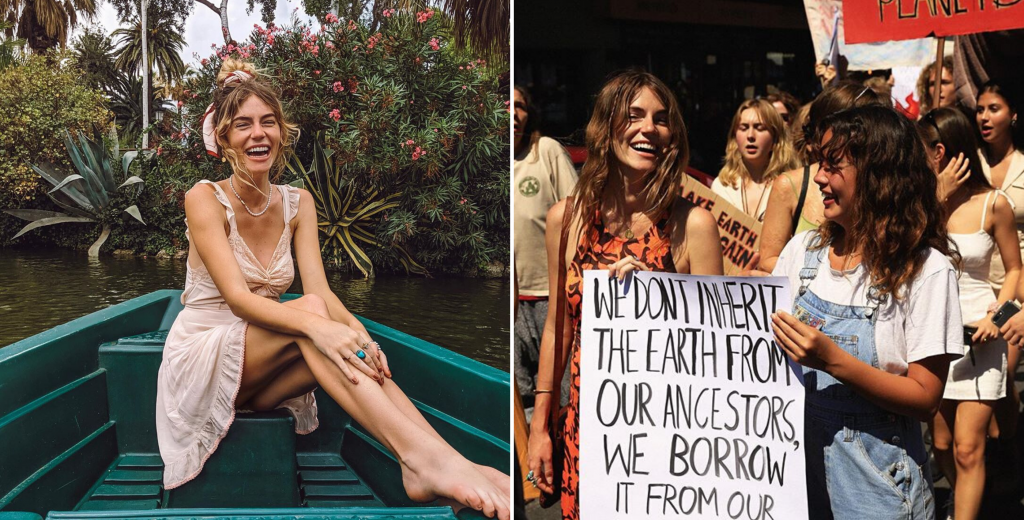 Tell us more about being an Environmental Engineer, why did you choose this field? For those that aren't sure what an Environmental Engineer means, tell us more about what this looks like.
Ohhh to be honest, there were a lot of things that led me down this path. But basically, I chose engineering because of its decision making capacity, and ability to train me to deal with complex systems that would be adaptable to whatever avenue I chose to delve into. I'm trained with a double major in Civil and Environmental Engineering, but there are many types like mechanical, electrical, biomedical etc. Typically, working as an engineer in my field looks like sitting at a desk, occasionally visiting construction sites, and working in a team to design infrastructure (think bridges, roads, buildings etc).
My engineering career looked like that for the first couple years. Then I started designing vertical and rooftop gardens. After that I went to a rural community in Cambodia and worked on their infrastructure with Engineers without Borders and after that I was designing a sustainable wash house in Cambodia for an Australian based company called Outland Denim, while also designing a closed loop system for their manufacturing.
Now I apply it wherever I can, whether it be figuring out how to install a big artwork, to giving research based speeches for activist led causes, to the odd consulting job steering companies in a more ethical direction.
How do you remain grounded?
Meditation. Living my personal truth. Surrounding myself with authentic/nurturing energy.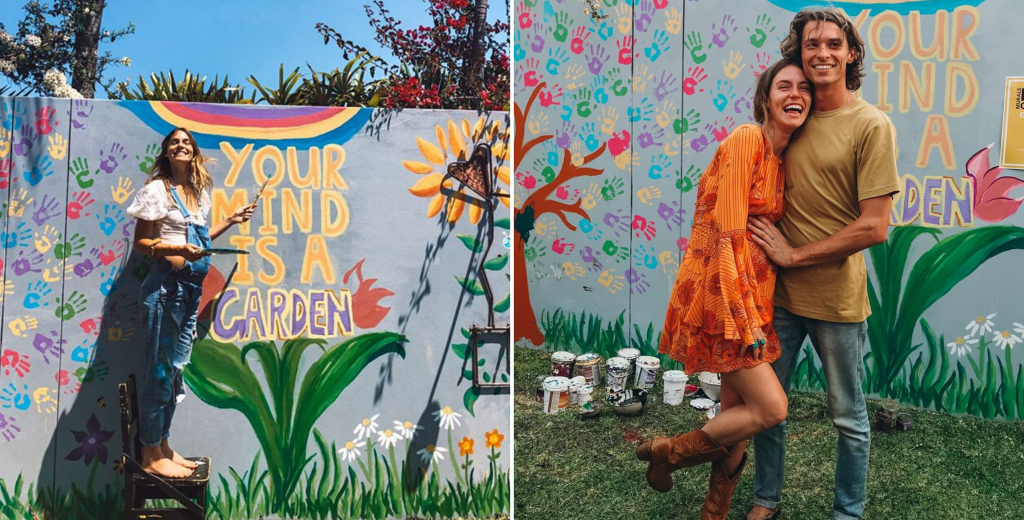 What are your favourite ways to stay as waste-free as possible when travelling?
– bringing reusable items (carry bag, bottle, knife and fork)
– learning 'no plastic please' in the local language
– eating in instead of taking away
What words of wisdom would you give to anyone "on the fence" about living a more eco-friendly life?
If it's not enough to care about the effects on humanity, at least learn about its affects on y o u.

Who or what inspires you to do what you do on a daily basis?
My inner child.

Best piece of advice you ever received?
I've received a few golden nuggets in my life time! Favourite one from my mum, as many of them are "Making a mistake in painting is a lot like life – it's not necessarily a bad thing, it just means we have another opportunity to think about how we do things and try again."

Do you have a morning routine? If so, what is it you do to set yourself up for the day ahead?
Ugh my morning rituals are everything. Depending on how much time I have will be how in depth I'll go. But basically every day starts with nourishment. Whether it's first through meditation, to then making my tea and breakfast, moving my body, a morning in nature or a nice big cuddle with my partner. Routine is pretty hard to come by in my schedule so I try to just be intuitive to what my body needs in that moment. I find it so important to do these things for myself first, as I find a lot my days are a question of what I can do for other people/the world (happily!)
How do you define success?
Fulfilment.
One book everyone should read? Why?
The Power Of Now.

Learning to be present is the easiest path to happiness.
For those reading this who are inspired to make a change today in their own world, what do you recommend they begin with? Where should they start?
If you're wanting to make a change in anything – start with yourself, and start off small.
The easiest way I have found to do this for the environment, is by simply asking yourself whenever you purchase something 'where has this come from, and where will it go?'. When you are happy with, or are at least aware of these answers – you can make better, more informed decisions.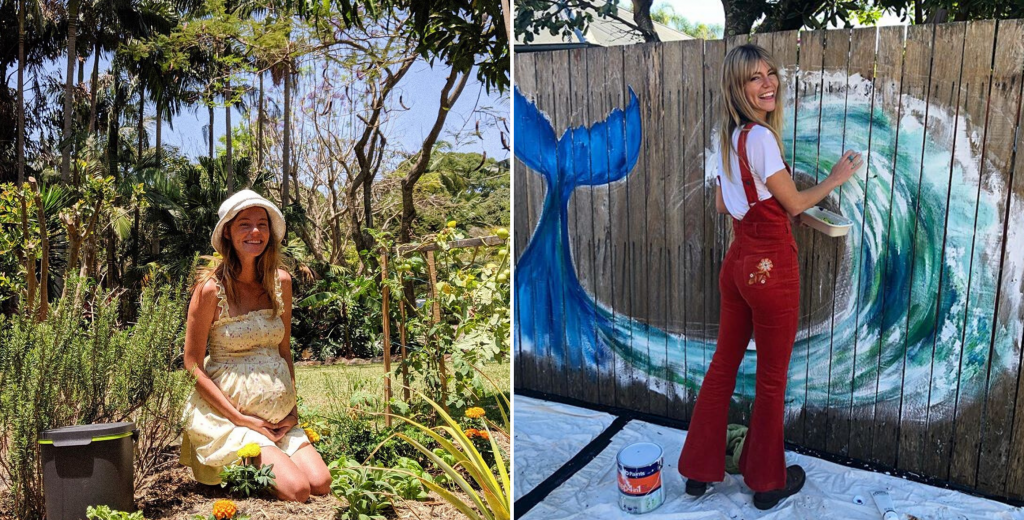 What is one thing people can do today to help protect the environment for tomorrow?
To take responsibility of our own waste.
Are there any other Movers & Shakers out there in your world that you think we should all know about?
Soooo many. Georgia Gibbs, Sjana Earp, Annie Tarasova bring me a lot of light 🙂
Love Montana? Us too.
You can find her here, and support her project Murals For Change here.