Meet Suzie, the beating heart of Velvet Heartbeat.
Meet Suzie, the beating heart of Velvet Heartbeat.
When Suzie couldn't find high quality, cruelty-free products, she decided to make them herself, and voila; Velvet Heartbeat was born. Since that day in 2017, and with a little help from some very strong cups of coffee, Suzie has been designing and creating vegan goodies from her house in New Zealand.


What made you start Velvet Heartbeat?
I started Velvet Heartbeat in November of 2017 as both a creative outlet and to fill a gap in the New Zealand market for ethically made and cruelty free accessories. I was pretty fed up with buying poor quality vegan leather accessories only to have them break, crack or peel a few months down the track and I knew I could do better (and have a lot of fun doing it!). I started in the sun room of my house working with odd ends of fabric I'd collected over the years and built it up to where it is now that I can source innovative sustainable textiles to bring to the New Zealand market and ship worldwide!
Do you have a morning routine? If so, what is it you do to set yourself up for the day ahead?
It always starts with coffee and a bit of admin and social media (from bed if I'm honest!) which gives me a good starting point to plan my day before hitting the workroom.
What's the biggest barrier you've found to succeeding as a socially conscious business?
I think the biggest hurdle is getting our story across with the products. There are plenty of vegan (or what's commonly called accidentally vegan) accessories in chain stores so people are expecting a certain price point and a lower quality in comparison to leather accessory brands. It's my job to tell people about the quality of the pieces, the materials and who made them so they really understand our values and mission as a brand.
Within the ethical fashion community, there's a big question that we ask which is "who made my clothes?". In the scope of Velvet Heartbeat, who made the things you sell? Can you tell us about them?
Basically, I do! Most of the additional help I hire is on things like photography, marketing and events so I can spend time on the whole process through design, cut and sew which is really where my passions are. Obviously as the brand grows and things get busier I'll look at getting more assistance with the making side through local contractors and hopefully some in-house creatives! I'd like to keep the brand New Zealand made and help foster more growth in the local industry.
Why did you pick the fabrics / ingredients you have chosen to work with?
From day one I've built my values into the core of the business, starting with being cruelty free so I don't use any animal fibres or skins. I then thought about the other impacts the fashion industry has on people and the environment and wanted to make sure I wasn't causing harm there either. Luckily I've spent a few years working in both the fashion industry and in film making costumes, so I have a few good contacts for deadstock fabrics and hardware. As the brand has picked up it started to become a challenge to keep finding enough deadstock vegan leather of a good enough quality, so I spent a lot of time researching to find one that wasn't PVC (that I could get without a huge minimum order quantity!) and luckily found a beautiful range of microfibre PU. I also wanted to provide some alternatives for people concerned about the environmental impact of conventional vegan leathers, this lead me to Piñatex pineapple leather.
Best piece of advice you have ever received?
"If the fashion industry won't give you the job you want, give yourself the job you want!"
What's next for you and Velvet Heartbeat?
Slow and steady growth, further exploration of innovative sustainable textiles, possible expansion into other products like clothing and homeware, and continued pursuit of happiness!
One book and/or documentary everyone should read/watch? Why?
It has to be "The True Cost". It's the main turning point for so many people. I always hear "As soon as I saw The True Cost I changed how I shop". Honestly I actually only recently watched it this year, I think I put it off because I felt afraid about how it might upset me, and that I didn't need to see it because I know how bad things are (in the same way as watching animal cruelty videos is horrifying and can't make me want to eat meat any less). However it was incredibly well made, both upsetting and uplifting, I learned so much more and really lifts the veneer off the industry to reveal the truth.

Are there any other Movers & Shakers out there in your world that you think people should know about?
I am an avid follower of Ethically Kate, Nisa ethically makes beautiful underwear basics with a team of refugee workers, Summers The Label makes gorgeous clothing from deadstock and natural fibres, and Toniq Collective have just launched their sustainable fashion rental business with an incredible collection of vintage and ethically made fashion! I could go on, there really are so many excellent people shaking up the industry right now!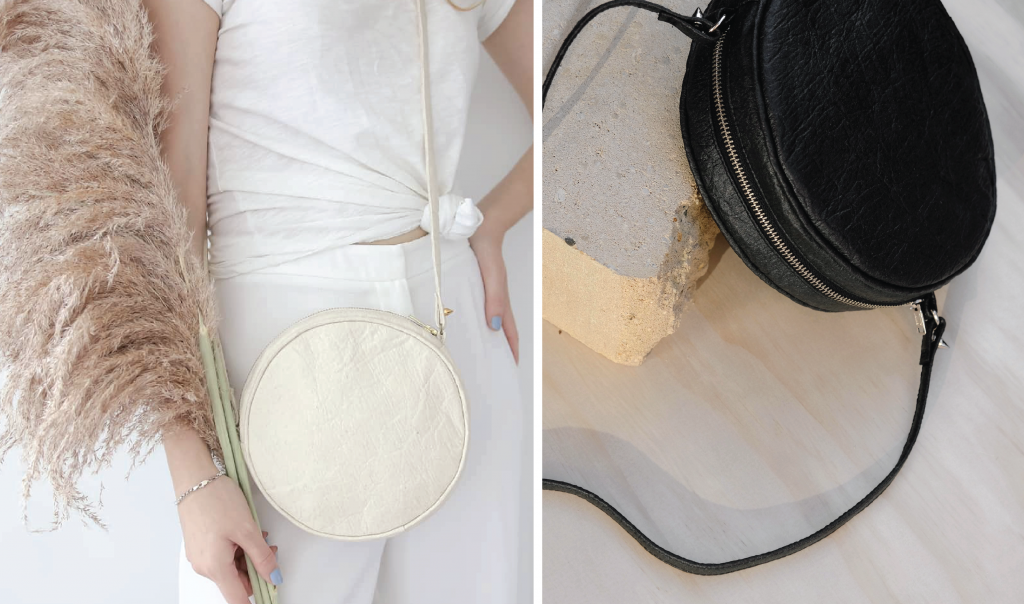 Check out Velvet Heartbeat for yourself. Oh and did we mention we have a little discount code for you? Use the code 'ETHICALMADEEASY' for 10% off.