Meet the man behind the label that will never be 'sustainable' fashion, Luke Mitchell.
Luke Mitchell is a man who inspires us to no end. He lives and breathes transparency, both IRL and also in the way he does business. Mitch's brand Yuki Threads is as committed to sustainable and ethical practices as a brand can be, yet he makes a very clear point that they aren't sustainable. Confused? Don't be - this is what true transparency looks like. We're excited for you to learn more about the man behind the brand, enjoy this chat we had with Mitch.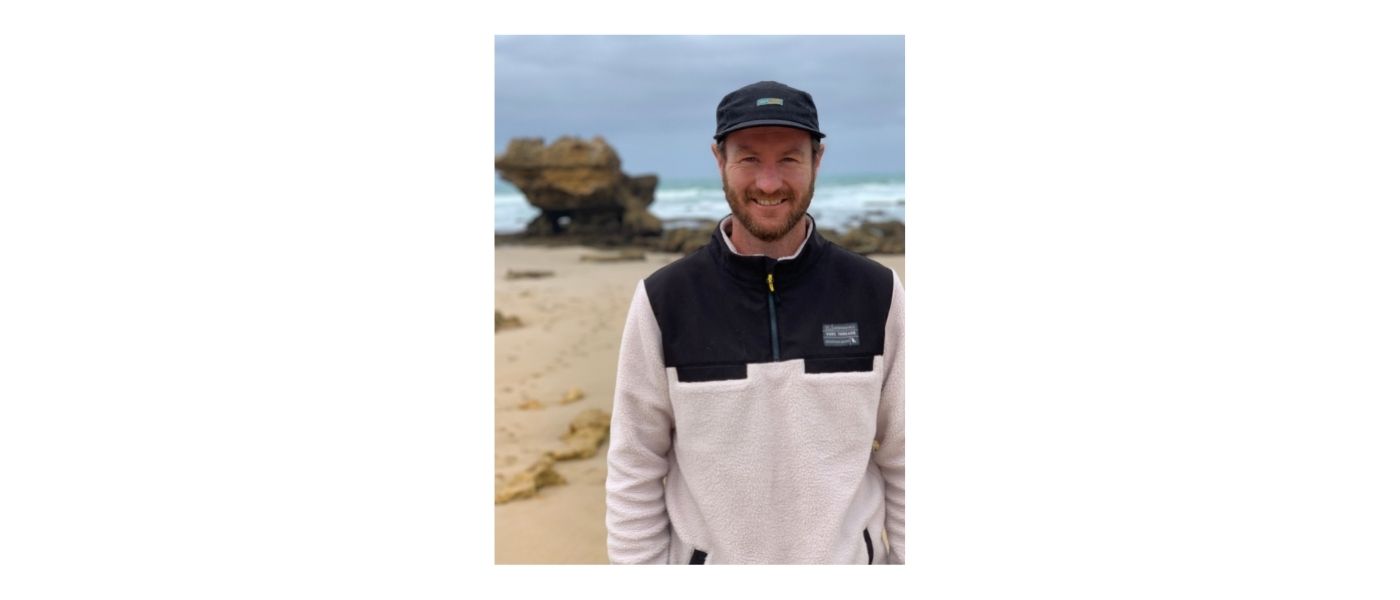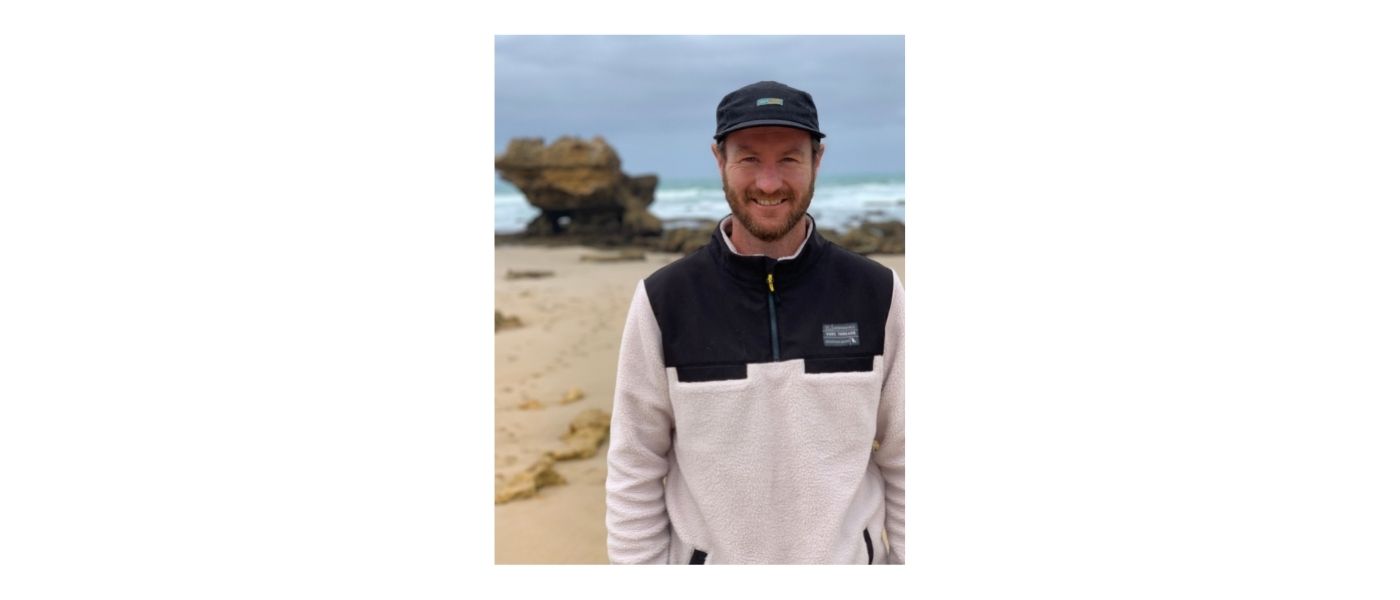 Luke Mitchell is a man who inspires us to no end. He lives and breathes transparency, both IRL and also in the way he does business. Mitch's brand Yuki Threads is as committed to sustainable and ethical practices as a brand can be, yet he makes a very clear point that they aren't sustainable. Confused? Don't be – this is what true transparency looks like.
What made you start Yuki Threads?

In a word, snowboarding. I had left my job as a mechanic in the 'real world' (which I had no interest in ever going back to), I was doing back to back snow seasons and wanted to be a part of the industry and the lifestyle for as long as I could, but, I wanted to do something constructive while I was travelling and snowboarding.

There was a developing hole in the market for on snow specific hoodies. A niche that was being filled with hand made hoodies. A mate of mine and I had a crack at making some. He and my girlfriend at the time and co-founder of Yuki Threads started making them for friends and crew on the hill at Mt Buller in the season of 2010. At the end of the season, she had a bunch of orders she hadn't had time to finish… a little time later a few light bulks clicked so off we went with no idea (talking absolutely ZERO) to start a clothing company. What could go wrong?
Do you have a morning routine? If so what is it you do to set yourself up for the day ahead?

I do. I'm definitely not the first and won't be the last to say it but I think routine is very important to focus and success.

Sometimes my morning routine changes with travel and when the snow season kicks off and as my practice changes/evolves.

At the moment it's a 5:30am alarm, brush teeth, glass of water, 1 hr yoga practice followed by 30-45 minutes meditation. Shoot down to the beach to watch the sunrise then into the office.

It's nice at the moment being able to fit all of that in before the sun rises as it rises so late now!
What's the biggest barrier you've found to succeeding as a socially conscious business?
Anything is possible. Like pretty much any fabric, design etc etc. Humans are pretty epic (as much as we are massive jerks who exploit anything for a $). One of my biggest challenges or frustrations at times is having an epic idea that would be sick and so good from an environmental aspect or something of the like but making it commercially viable is not accessible. The main things here is making it financially accessible.

It's all good to say this product is made out of recycled fairy dust but if it's 4 times the price of everything else in that category and the price just doesn't make sense then what's the point? It's just a matter of time until some things become commercially accessible for sure but for me, it's the constraints of having so many ideas that would be awesome that are just not there yet.
Within the ethical fashion community, there's a big question that we ask which is 'who made my clothes?'. In the scope of Yuki Threads, who made the things you sell? Can you tell us a bit about them?
Yeah, for sure. This was a question that I had a little while ago and not so much who was making our garments but who was making the fabrics where did the fibres come from. What conditions was everyone in the supply chain working under and how do we monitor this the best we can without being on the ground full time in these countries.

We work with a select few suppliers. Each of these suppliers goes through a vetting process, then I will go and visit them personally. To start the conversation they need to have social compliance certificates and current audits. Depending on what they make for us will depend on what certifications they have. Our Fairtrade suppliers are in India. Our cut and sew partner is one of the oldest in the program over there and the yarns are procured from Chetna Organics which is the number one body pushing for better practices and standards over there. Majority of our other suppliers are in China.

We still work with the very first manufacturer in China. We had to move away from them for a time when we changed our ethical standards but they ended up getting certified and we could go back and work with them. As much as I knew that things were above board you can't exactly just tell your customers and everyone else 'na, it's all good. He's a good bloke. It's all above board.' That doesn't really fly these days. It was actually really sweet to be able to work with them again.

You build pretty tight relationships with the crew as you're in contact every day. The last trip we were over there was their (owner of the factory just mentioned) daughters 1 month birthday (yes they do it differently in China). It was super cool. They have a huge dinner for it. 100's of people. I even got a shout out in the speech. Was pretty rad and great to experience.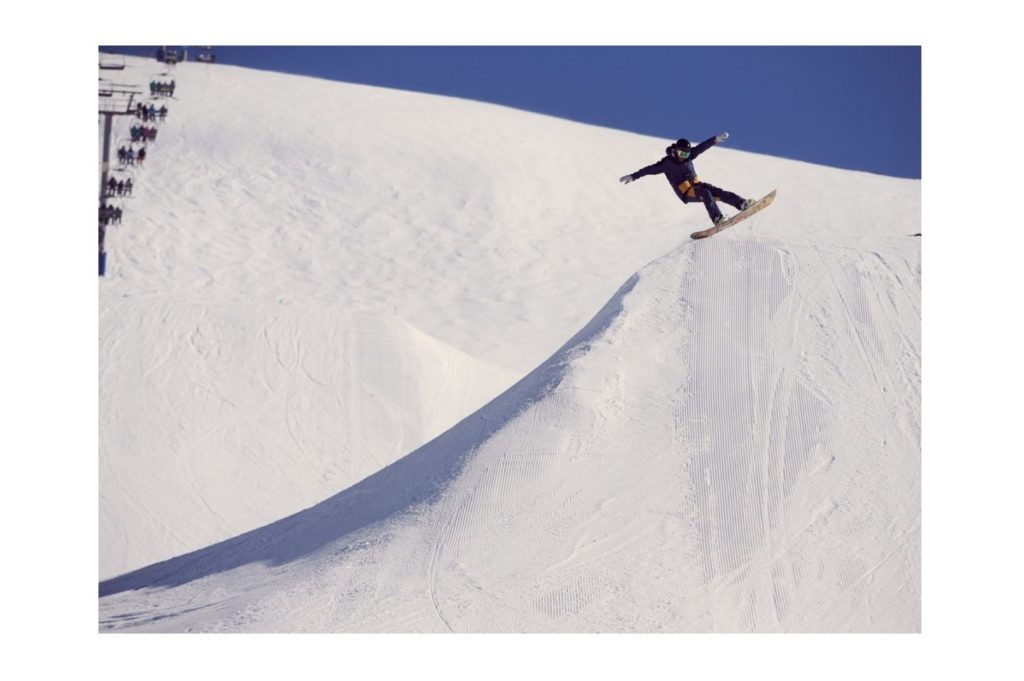 Why did you pick the fabrics you have chosen to work with?

We pick the fibers (then to be fabrics) which will have the best long term impact on the planet, have the best performance for application that are financially accessible. This, I can tell you is an absolute nightmare because for the products we make there generally is not one silver bullet.

With performance products I want to steer away from synthetics so we are not using plastic but getting natural fibers to perform for the application is not really an option (technical outerwear). So, we use recycled but while this is good, we are still using plastic which after it's use, even though it can be recycled will probably end up in landfill.

So, do we pivot and use a biodegradable fabric? Maybe but these are not finished their testing phases in terms of breakdown testing, so we know they will take around 5 years instead of 450 BUT! They can emit methane which has an obvious effect on the ozone… This, my friends, is a can of worms and literally keeps me up at night. In a nutshell, we consider every fiber we use. We are always refining and changing for a multiple of perspectives.
Best piece of advice you have ever received?
Hmmm this is something that I guess wasn't received in one instance but is something that I take as one piece of advice that has cultivated from little bits from here and there…

'You have all the answers' (for you). No one else does. Trust your gut. Listen to it and go with it.

Every time you don't – you know the times you think back when you didn't – and your intuition is always there saying I told you so. No matter what other people say or the great advice they may give you, at the end of the day, 'right' or 'wrong' you need to listen to what you deeply think is the right thing to do for you. You're the only one who can navigate your ship. Whoever you got that advice from last time most likely won't be there next time so eventually, you're going to have to trust yourself. Work on refining that trust now.
What's next for you and Yuki Threads?
For me? To do less. The last 10 years has been nothing less than a hustle so my focus now is on building a team around me a finding some more balance.

For Yuki? It's always a constant refinement on our product and that ever-elusive goal of sustainability. We can never be sustainable but we can always keep trying. I also want to do more with the company and the brand. While we make products that's not what I want our company to be. I believe our company and all companies can and should be more than a product or service. So, we'll be looking at ways we can do more beyond our product to have a larger positive impact on our community and the planet.
One book and/or documentary everyone should read/watch? Why?
There are some classics that I always encourage my staff and pretty much just everyone to read which are 'Let My People Go Surfing'.

These philosophies and practices shared in Yvon's book I feel have literally paved the way for 'Ethical' businesses these days. Not just in the fashion industry but the way they handle childcare in the workplace, rubbish etc. EVERYONE should read this book regardless of if you are in fashion or business.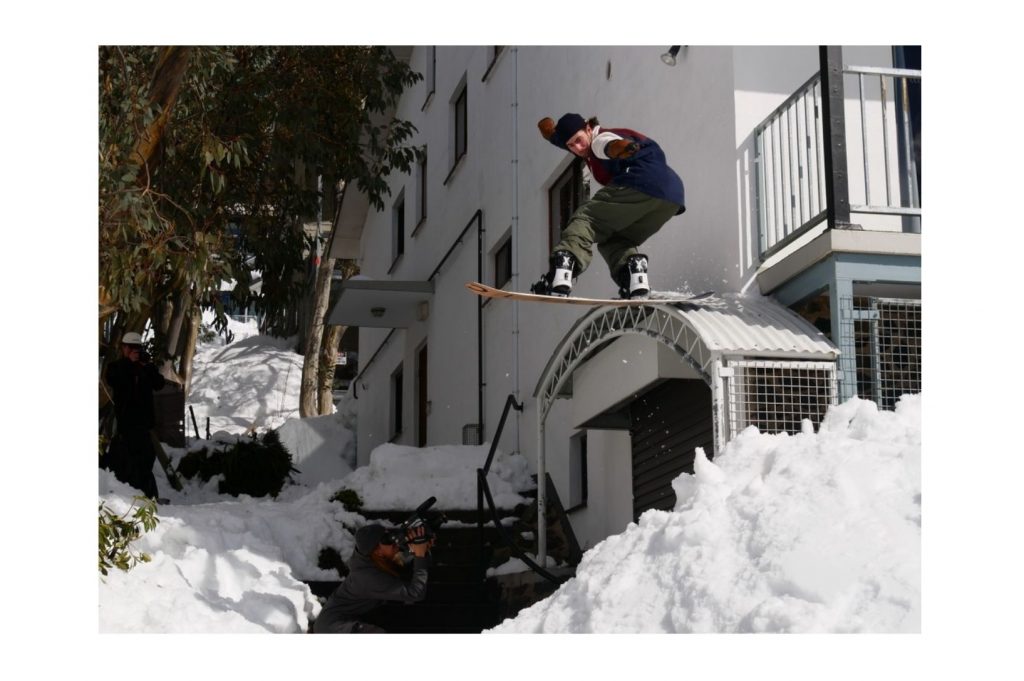 Are there any other Movers & Shakers out there in your world that you think people should know about?
Well, it's not new but one of my biggest inspirations is Yvon Chouinard along with most others in the ethical outdoor space but what he and his team has been able to do and inspire the next wave of game-changing people is amazing.
One a little bit left field of here and fashion is Niche Snowboards. They paved the way for the most ethical snowboards being made. When they started using bio-resins everyone laughed at them. Low and behold, guess what the majors are starting to do now? I love that shit! I met the founder and owner Ana at the KnowShow (snow/street/fashion trade show in Vancouver) a couple years ago. Needless to say, we got on great considering the brand alignment. I was and continue to be really psyched on what they were doing.