Outland Denim: the company that can trace their jeans from seed to garment.
On the 24th of April 2013, 1138 garment workers lost their lives in the Rana Plaza garment factory collapse. Fashion Revolution was born as a result to demand transparency for fashion brands to know who made the clothes they sell.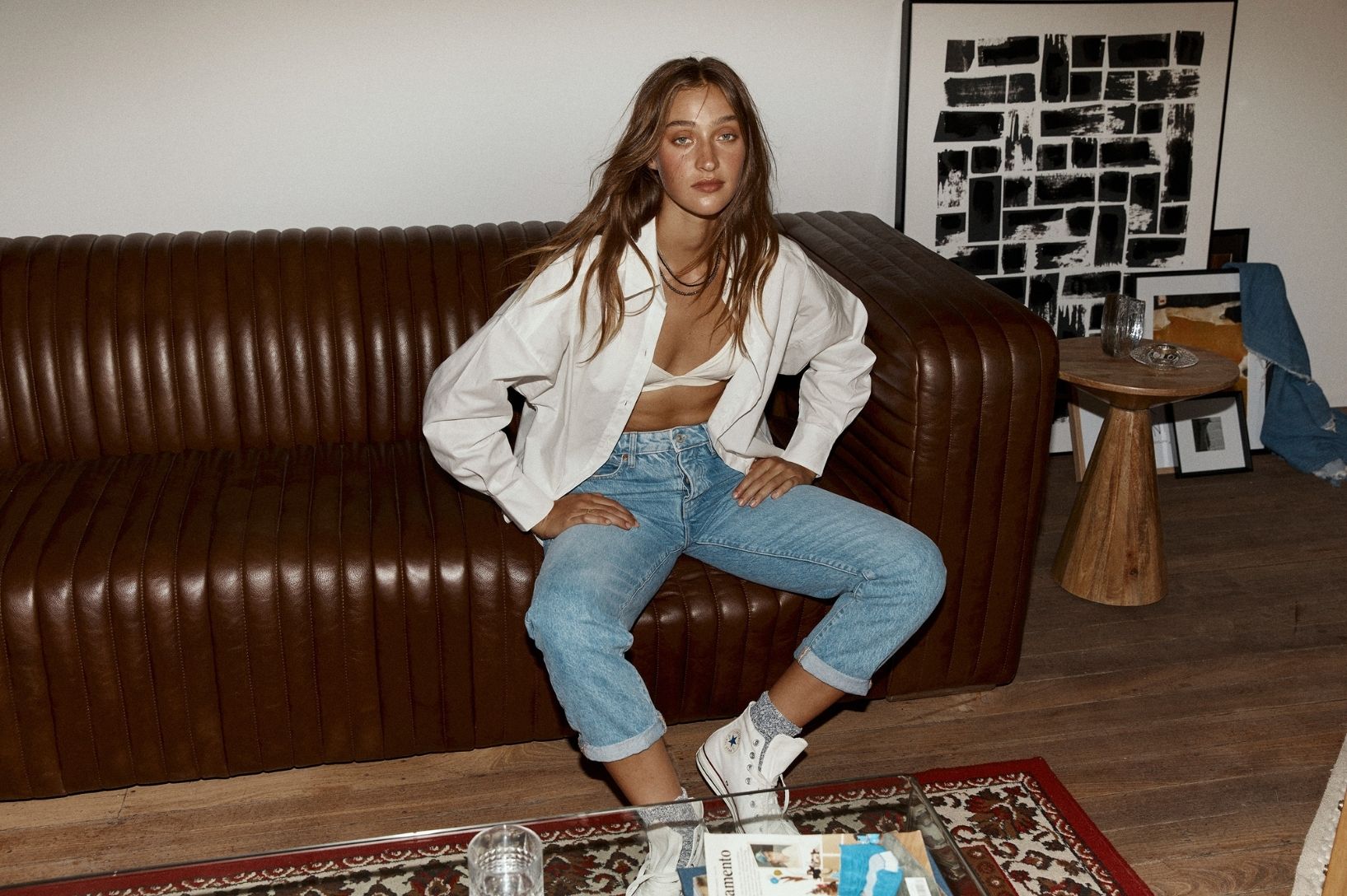 Your product passport: the journey of how your jeans got to you.

On the 24th of April 2013, 1138 garment workers lost their lives in the Rana Plaza garment factory collapse. Fashion Revolution was born as a result to demand transparency for fashion brands to know who made the clothes they sell.
But we can't forget about the rest of the supply chain. Who wove the fabric? Who dyed it? Who picked the cotton? The complex and opaque nature of supply chains means that those in the earliest stages, like the cotton farmers, are the most vulnerable to exploitation.
This year, Outland Denim have announced that they know the complete journey of their denim from Tier 1 (production) to Tier 5 (the cotton seed). This is an encouraging milestone. One which is typically extremely difficult for brands to get insight into the deepest parts of their supply chains – where the raw materials begin. This level of transparency is almost unheard of, and to give you an idea of the significance, Outland Denim have been working in partnership with their key supplier, Bossa Denim, for 7 years (!!!) in order to achieve this level of transparency.
So today, while we might still not be able to travel IRL, Outland Denim are going to take us on a virtual tour of your denim's journey, from cotton seed to your wardrobe. Buckle in, babes.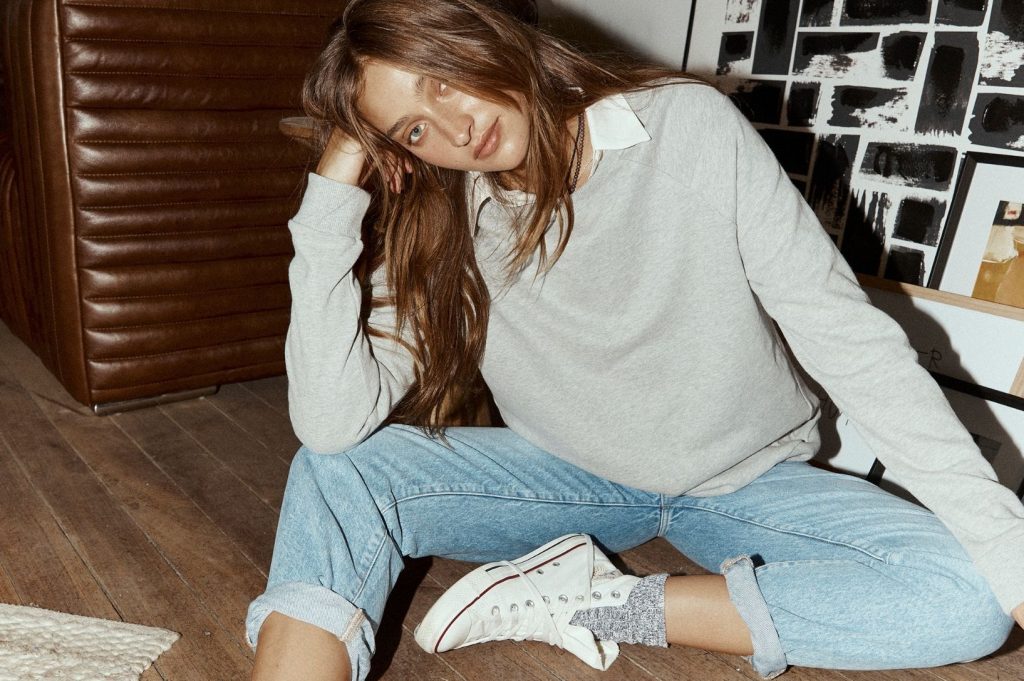 Step One – Cotton Seed

The primary raw material used in a pair of denim jeans is cotton, and so of course before we move on to the farm, we have to begin with the cotton seed. Outland Denim use non-GMO cotton seeds to produce their jeans.

Step Two – The Cotton Farm

Next, the cotton seed is planted and picked. As you might imagine (because of our societal dependence on cotton), this is a huge industry. The International Labour Organisation estimates that the cotton farming sector alone employs 350 million people worldwide, and 39 farms are involved in producing the organic cotton for your Outland Denim jeans. With the number of people and farms involved in this stage of production, it's important that brands create a strong relationship with farms, as strong relationships and understanding mean there is less likelihood of worker-exploitation. Dunno about you, but this is a massive tick in our books.

Step Three – Ginning & Baling

This stage, ginning and baling, is where the raw cotton fibre or lint (that's the beautifully soft white fibre) is separated from the seed material, as well as any other material that needs to be cleaned off such as leaves or sticks. From here, the cotton fibre is baled together, ready for the next stage of production.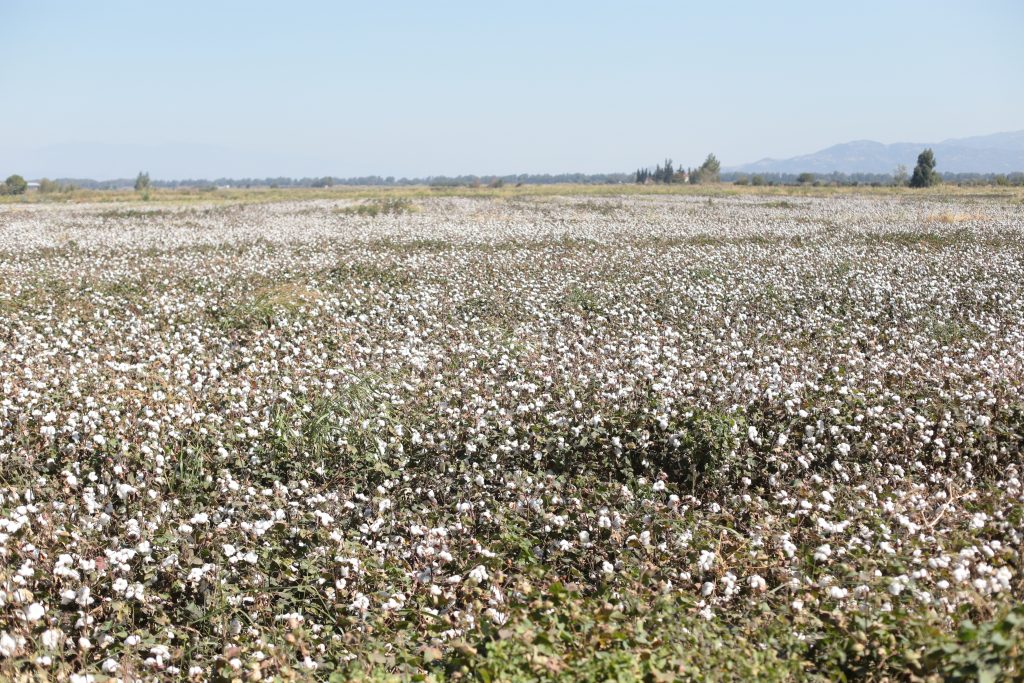 Step Four – Spinning, weaving, dyeing and finishing

This is where the denim fabric as we know it comes to life. The cotton fibre is transformed into large strings of yarn. If your jeans contain any polyester or elastane, this is where those fibres are added to the cotton to create stretch. Then, the yarn is dyed, either a deep indigo or black, depending on the intended final colour of the jean. Outland Denim prioritises use of vegetable dyes and organic dyes in their denim, and where these are not available, use dyes with zero harmful chemicals. Next, the yarn is weaved into sheets of denim fabric before it's ready for production.

Step Five – Cut-and-sew

Finally, it's time for your jeans to take shape! At the cut-and-sew facility, the denim fabric is cut to the pattern and sewn into jeans. Hardware like rivets, zips, and buttons are also added. Outland Denim has their very own production facility in order to have greater control over how their jeans are made. How's that for taking control.
With revolutionary social standards, each jean is made to offer opportunity, education, a living wage, and ultimately freedom to women who have come from backgrounds of exploitation and abuse. Employment with Outland Denim can be transformational in the lives of their team, and each Outland Denim garment is finished with a 'Thank you' message from one of the people who made the garment, so that not just on Fashion Revolution Week, but every week, you know exactly who made your clothes.

Step Six – Washing and finishing

This is the final step before the manufacturing process draws to a close. Your jeans are almost ready for you – it's happy dance time! Conventionally, this is one of the most environmentally harmful stages of production due to the resources required to give your jeans that beautiful finish. This stage is where jeans get their colour, character, fading whiskering, and any distressing details. This is also where any labels, trims or tags are applied. However, using their stand-alone wash facility and state-of-the-art technology, Outland Denim is able to produce their jeans using 86% less water, 57% less energy, and 83% less chemical during this stage. Nope, it ain't too good to be true.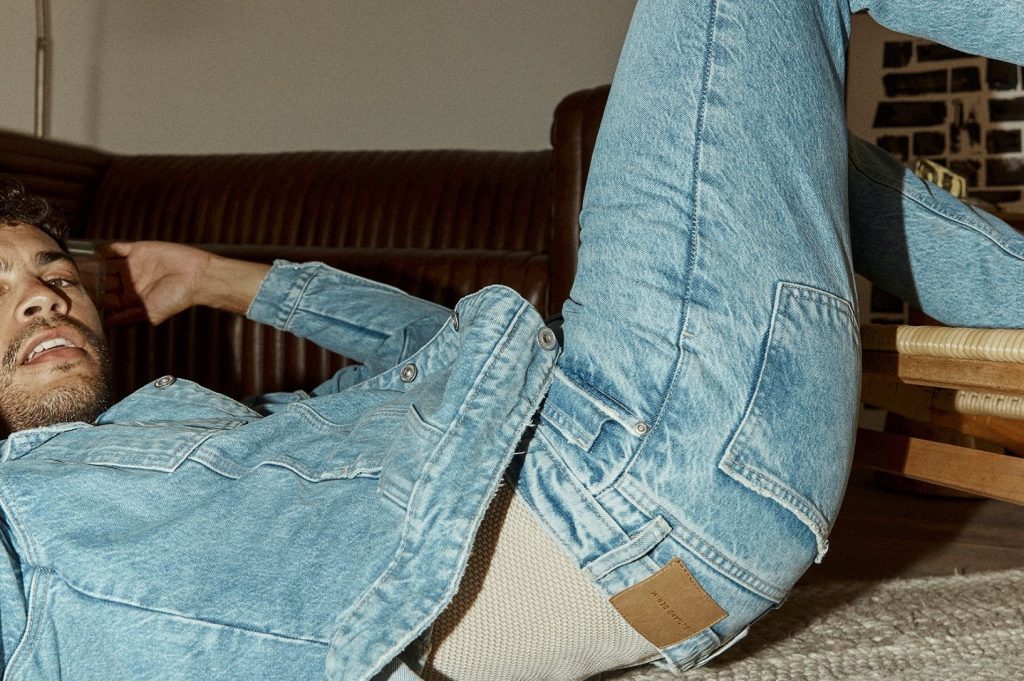 From here, your denims are shipped to distributors and stores, before being purchased, worn, loved by you, and possibly even passed down through the generations. In a recent report by Baptist World Aid, it was estimated that a garment purchased in Australia or New Zealand has passed through 100 pairs of hands before it even reaches you, the wearer. So although it is sometimes overwhelming to think about the size of the social and environmental issues the fashion industry faces, there is hope, and it's companies like Outland Denim who are giving this to us.
With every garment you buy, you have the opportunity to have a positive impact on the lives of the 100 people the item you've purchased has been touched by. This is why this Fashion Revolution Week, and every week, we need to ask #whomademyclothes and #whomademyfabric, and to do our best to participate in ethical and sustainable fashion.