Peeling back the (clothing) layers with Azura Bay founder, Ashley McIntosh.
As women (and men!), we've all, at some time or another, had a toxic relationship with our body and, in turn, our clothes. Adding to this, however, is the guilt of not fully knowing where those clothes were made, who made them, or how they were made. Ashley felt this right down to her core, which is why she decided to craft a company with these issues at the forefront.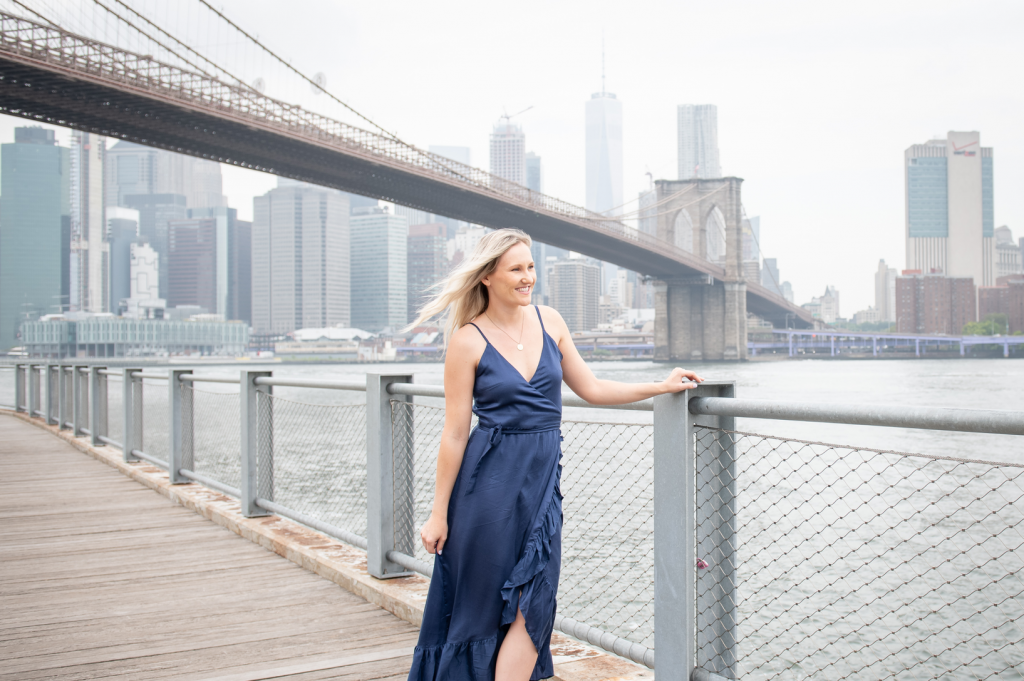 What made you start Azura Bay?
When I started my ethical fashion journey for my own closet, I found fair trade organic cotton t-shirts no problem, but it was super challenging to find more specific items like undies and bras. I figured other women must be having similar challenges and thought I'd help solve the problem for others by opening a boutique with all the best items, vetted and curated in one spot!
Do you have a morning routine? If so what is it you do to set yourself up for the day ahead?
I'm STILL working on this, and it changes with the seasons of work and my skating schedule (I train as a competitive adult figure skater, and ice time is hard to come by!).

So while it doesn't *always* happen, I'm happiest and have a smoother day when I: prepare the night before by checking my calendar, packing my skating stuff, lunch + snacks and making sure I know what meetings or goals I have for the next day. When I'm not starting my day at the rink, I like to try to get a walk with a podcast (if it's not -20!) or meditate, and cook a proper, healthy breakfast and then get ready to start my day at the office.

When I worked from home and was in start-up mode, it was too easy to just panic and start working in pjs, but I always felt too frazzled by that so for me the simple things like not checking my phone or emails until AFTER I've skated/walked/eaten and gotten ready is key to a great day.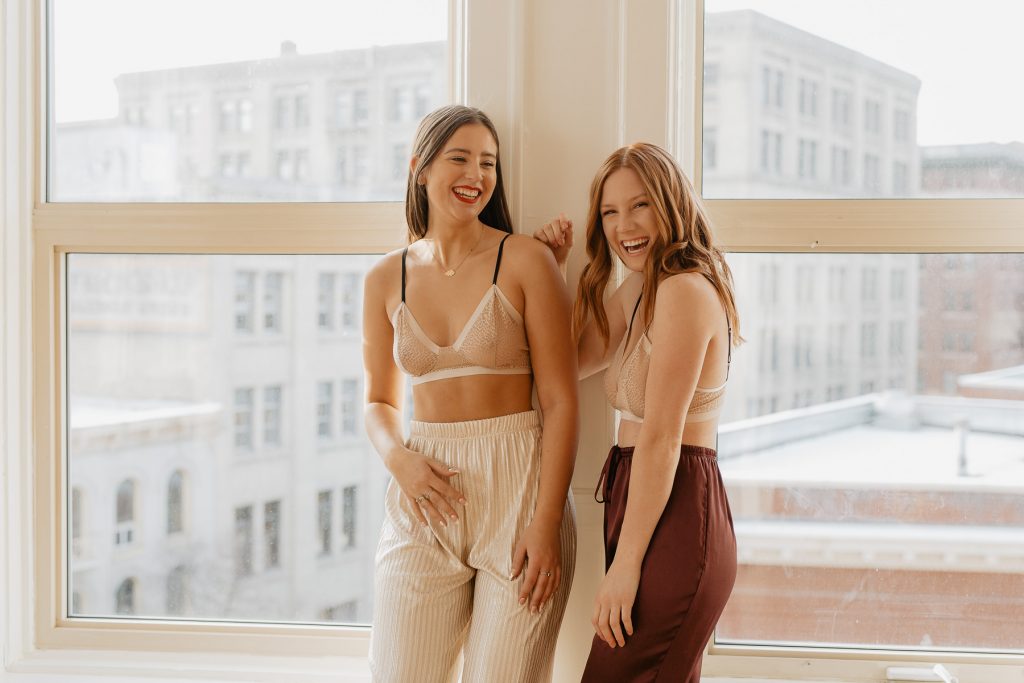 What's the biggest barrier you've found to succeeding as a socially conscious business?
Cost! There are a ton of reasons why my products cost more than others and why I can't compete with Amazon's shipping options but I often hear on social media that cost is an issue for people or they are shocked when we can't overnight deliver for the same price as Amazon…

I'm small, I pay all my suppliers more (who are fair trade or adhering to local + fair standards in Canada/EU/US and paying their staff fair cost of living wages), the fabrics cost more, shipping costs more because I ensure it's delivered here to Canada first so we can package it in eco-friendly and low waste materials. It's tough to compete with big brands, even some who offer ethical options but they aren't using organic fabrics so their option is cheaper. I'm so grateful for the support I've had and hope to offer as many accessible options as I can, but I find that to be the biggest challenge in growing/competing in this space.
Within the ethical fashion community, there's a big question that we ask which is 'who made my clothes?'. In the scope of Azura Bay, who made the things you sell? Can you tell us a bit about them?
Absolutely! So it depends on which brand BUT I ensure that all our products are either Fair Trade or FairWear certified OR the company has to provide me with very transparent details about their facility and how they pay staff (I ask about hours required, their wage, health benefits, holiday pay and days given, etc. because even in North America there can be low wage facilities).

I've visited a few of my suppliers and met their teams first hand (like Mayana Geneviere in Toronto + Only Hearts in NYC). The team at Only Hearts includes many people that have been there almost as long as the founder (over 30 years!), and you can tell people love where they work.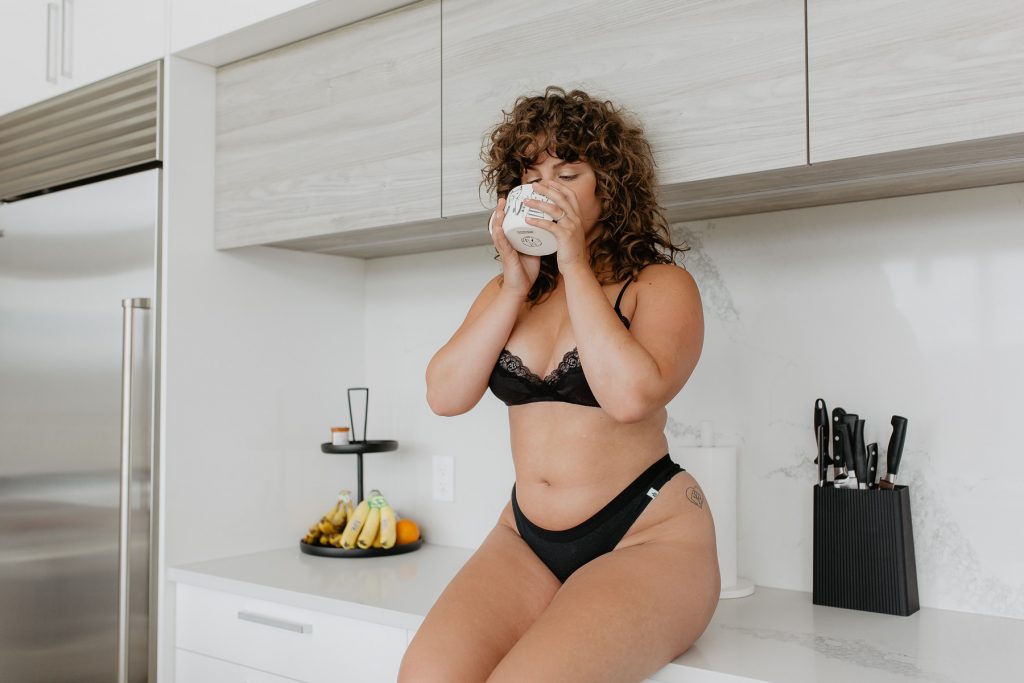 Why did you pick the fabrics you have chosen to work with?
The number one component is ALWAYS fit because if you don't love a piece, it doesn't matter how eco friendly it is if you don't wear it and it sits around eventually going to landfill. So I do have some non-eco synthetic fibres in order to meet the need of certain styles (like padded cup bras!), but I argue that at least those styles are ethically made allowing a customer who doesn't want a bralette to still choose a conscious item. But I'm very proud that the majority of our items are made with super innovative fabrics like Eucalyptus Tencel, Lycocell, recycled lace, recycled polyester, and classics like organic cotton. Most of our activewear is also dyed in-house in USA with vegetables. I'm always looking to support the latest innovation that can make comfy and cute pieces easier on the planet and our bodies.
Best piece of advice you have ever received?
If your primary goal is to help others, you will always be successful. 🙂
What's next for you and Azura Bay?
I'm working hard on growing my size inclusivity, as I want my shop to be able to support as many womxn as possible. I also hope to introduce my own line, as I have a few ideas around how to better help my customers and I think it would be so much fun!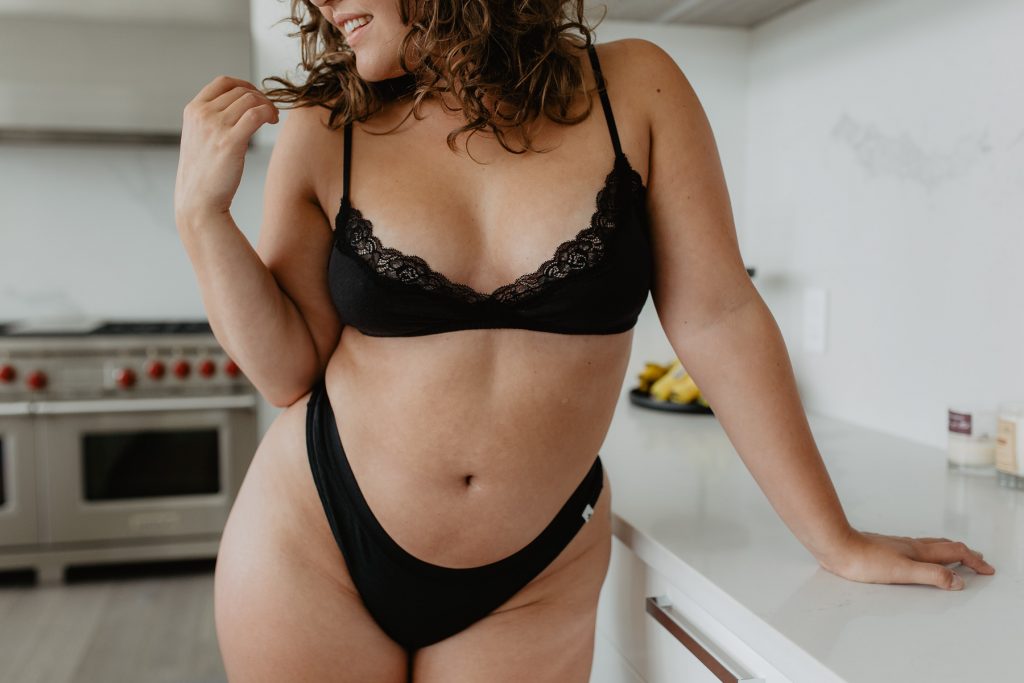 One book and/or documentary everyone should read/watch? Why?
Book: I love Anuschka Ree's "The Curated Closet" it is a light read as it's more about finding your style but for me it really highlighted where I was addicted to pieces I don't really need (hello summer dresses in a short summer season in Winnipeg lol) and streamline my closet to pieces I truly love AND will actually wear. It's got fun worksheets to help you get going too.

Documentary: The True Cost. It can be tough but it's the perfect primer as to why ethical and eco fashion matters and why your buying choices can be a simple way to change the world.
Are there any other Movers & Shakers out there in your world that you think people should know about?
YES! My fav inspiration and bloggers in the ethical and eco space are: @hollyrose.eco, @going.zero.waste, @sustainablychic, @ethicallykate, @simplylivandco.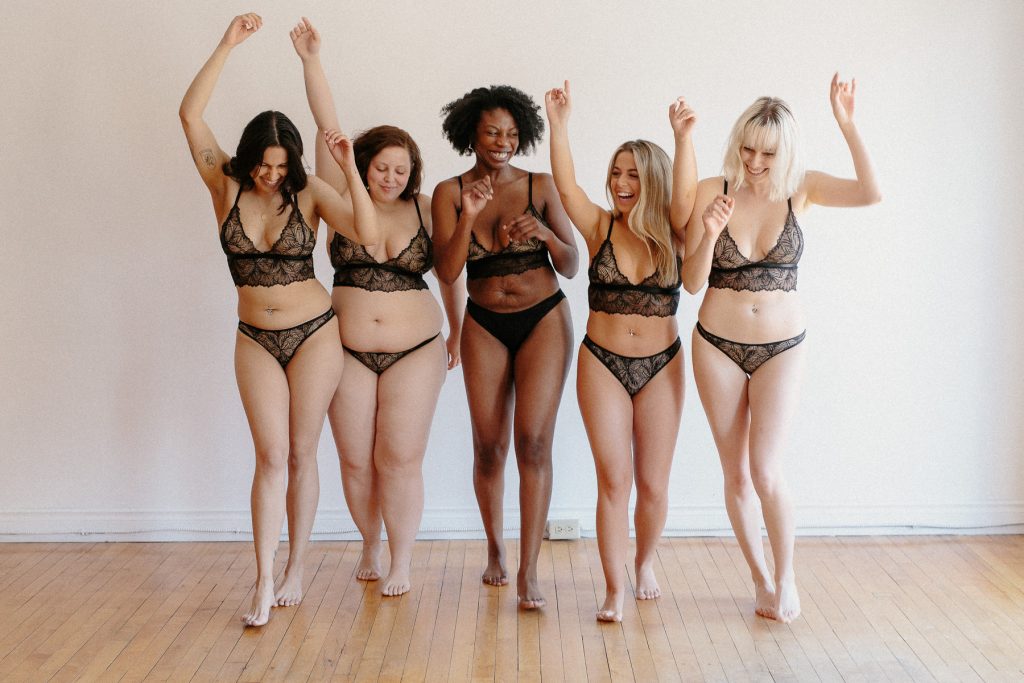 Love Azura Bay as much as us? We're unsure if that's possible. Go on over and check them out though, we know you can't resist, and we don't blame you.