People over profit with Caragh Bennet and Loren Thomas of Zena.
At just 25 years-old, Caragh Bennet and Loren Thomas of Zena have created an award-winning not-for-profit jewellery label that operates to drive change in the global story of extreme poverty and gender inequality. We're so excited to welcome this social impact jewellery label to our brand directory and even more excited to chat to Caragh about how it all started.
What made you start Zena?
We founded Zena on the single premise that investing in female entrepreneurs has the power to change the stories of extreme poverty and gender inequality in rural communities. We developed the business model of Zena to answer the question we had: what happens if you give female entrepreneurs under the poverty line access to the skills and debt free capital they need to start their own businesses? We were meeting extraordinary women with business dreams, who had vision for change in their communities who were facing the same two barriers; lack of education and lack of capital. Together we built Zena to give these female entrepreneurs access to safe employment to save for their start up capital, as well as a context for education and community to support them in their journey. Our desire was to see these women access leadership in their communities to effect the change that they desired to see for themselves.
Do you have a morning routine? If so what is it you do to set yourself up for the day ahead?
We're both big on quiet times and black coffee in the morning! We're often travelling (pre-covid) and staying in a variety of different places so we find having a consistent way to start our day really helpful in orientating us.
What's the biggest barrier you've found to succeeding as a socially conscious business?
Zena is a hybrid model, of both non profit with an enterprise model and we've actually found the entity structure difficult to maintain because of the existing structures that you're expected to fit into. Business models are becoming increasingly ethical, the B corp model being a perfect example of this, however for us, right from the start we knew we wanted to maintain our non profit identity, even with a sales enterprise model. Sometimes our model is difficult because we don't quite 'fit' the existing, and expected entity structures.
Within the ethical fashion community, there's a big question that we ask which is 'who made my clothes?'. In the scope of Zena, who made the things you sell? Can you tell us a bit about them?
Zena jewelry is made by the program members at our HQ in Kamuli, Uganda. Each of these women are actually amateurs in craftsmanship and are using the opportunity for employment to save up for their own businesses. For example, last month one of the women Rehema graduated our program and ended her contract with us working in our studio as she had saved up the money she needed to start her own convenience store in her village. We were so proud of her and loved celebrating her graduation as a business owner and to be her own boss! We love that the craftsmanship behind our earrings is just a launch pad towards the sustainability and independence of each of the women on our program!
Why did you pick the ingredients you have chosen to work with?
We use exclusively waste materials. The Ankole Cattle Horn is a by product of the meat industry in Uganda and we love how versatile it is as a material while also supporting the livelihoods of local family farming communities. It's a natural material which means that it also eventually can be biodegradable! Our brass is sourced from scrap brass in Kenya and is repurposed and crafted in house.
Best piece of advice you have ever received?
If you feel ready to launch something it means you're launching too late!
What's next for you and Zena?
We've been working on a rebrand as a team behind the scenes for most of 2020 so it's really exciting to be presenting our new brand Zena to the world. As a business it marks a shift towards solely Direct to Consumer sales channels and we're proud that this means so much more of our margin is going straight back to our impact model. It just means that the consumer is so much more closely involved in the impact and that their purchase has so much bigger an impact! We're going to be focusing on growing the Zena brand and getting the word out there!
One documentary everyone should watch? Why?
The True Cost. It's the classic, but just so important.
Are there any other Movers & Shakers out there in your world that you think people should know about?
Pearls for Her. Our favourite Ugandan community of incredible women pioneering change in entrepreneurship and business in East Africa.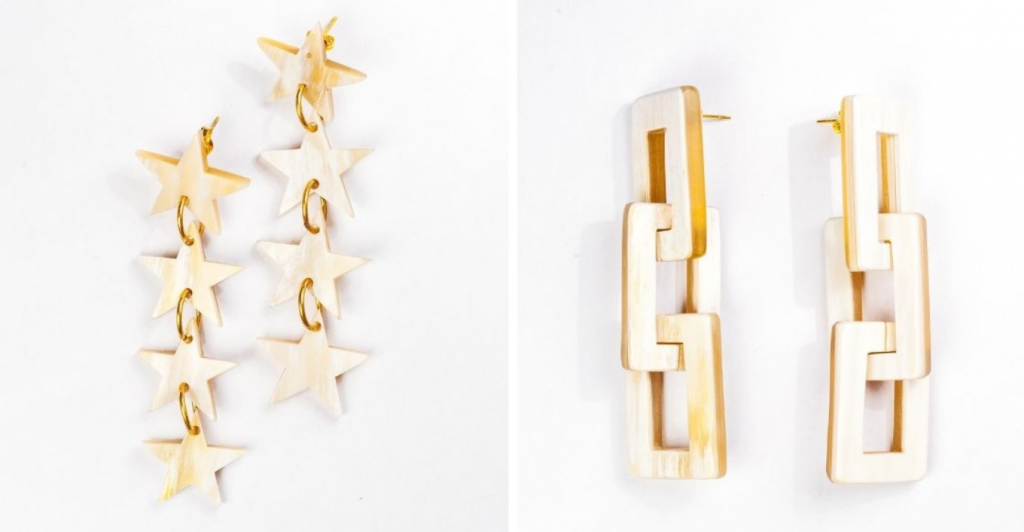 Love Caragh Bennet and Loren Thomas of Zena? Us too. Check out them out here.