Reusable and Plastic-Free Water Bottles For Your Sustainable Home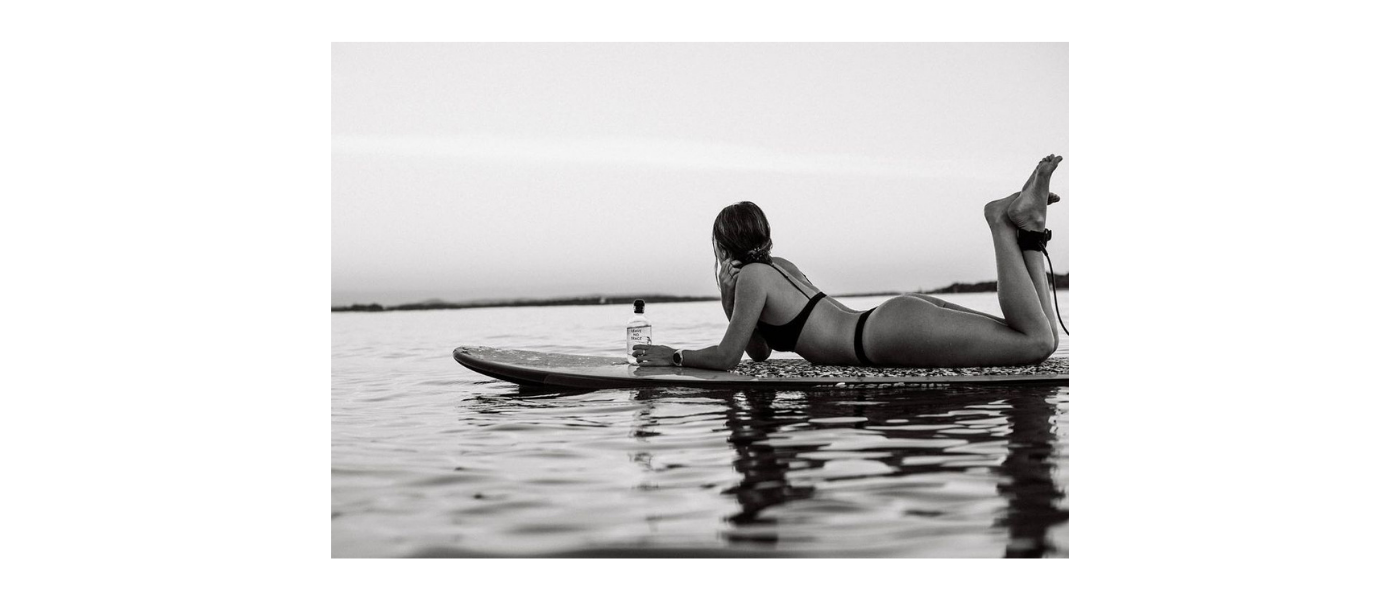 Our strange addiction is plastic bottles. The Guardian reiterates that a million plastic bottles are sold around the world every minute, and this is driven predominantly by a demand for bottled water, which ultimately stems from our "on the go" lifestyle. Whilst there are some incredible initiatives to help rid the planet and its ecosystems of this problem, including turning these bottles into materials like ECONYL and REPREVE, we can still do more as individuals to help combat this absolutely horrifying issue.

Investing in a reusable and sustainable water bottle will not only reduce your own negative impact on the environment, but depending on the water bottle you choose, it will also actually be extremely beneficial to your own health. More often than not, plastic products contain BPA, a chemical that can disrupt the natural hormonal system in the body and has been linked to a range of health issues, including reproductive issues, neurological problems and cancer.

Basically, ditching the plastic and choosing a sustainable water bottle is great for everybody and everything involved, which is why we've put together a list of some plastic-free, sustainable, and reusable water bottles.
---
Kappi
Kappi is literally your one-stop shop for all things a household could need to live a life with less waste, including reusable water bottles. Kappi has committed to donating 1% of their sales to approved non-profit partners, with 100% of this donation going directly to the partners of their choosing. What a good company. Kappi's water bottles are durable, functional, insulating and aesthetically-pleasing, and are made from stainless steel by manufacturers that satisfy regulations and standards and, of course, treat their employees ethically.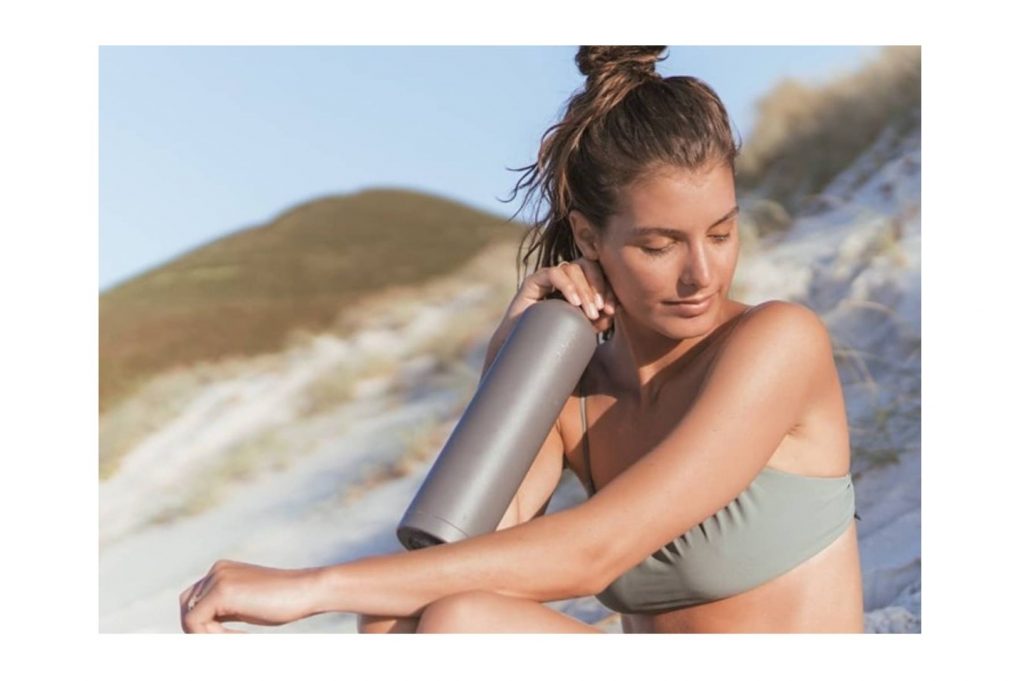 Our pick: 1L Stainless Steel Water Bottle, $39.95

---
One For Life
One For Life is their name, really pretty and totally sustainable water bottles is their game. This values-driven business is creating plastic-free water bottles in an attempt to fight the good fight with their community against single-use plastics. With a range of reusable water bottles crafted from FSC certified natural rubber to choose from, including both colour and transparent options, One for Life will level up your sustainable water bottle game for years (and years and years) to come.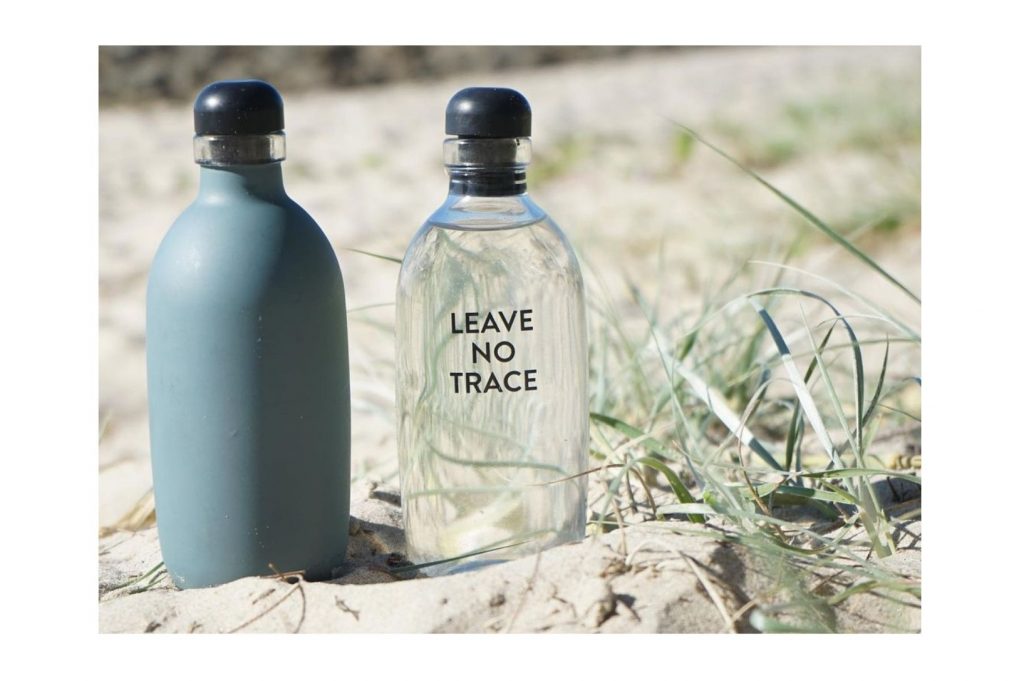 Our pick: Leave No Trace Reusable Water Bottle, $39.95

---
Earth Bottles



Earth Bottles seems to be synonymous with the quintessential reusable water bottle.This 100% Australian owned and operated company creates their water bottles from the highest quality, BPA-free, 100% food-grade stainless steel, and a percentage from most sales goes to Beyond Blue, Breast Cancer Network Australia, Fifteen Trees or UNHCR, or to funding their very beach clean-up. We've been avid Earth Bottles users for years, and can confirm that they live up to the hype.

Our pick: Stainless Steel Clean Ocean – Blue Marble

---
Environmentally-friendly? Yup. Triple-layered? Tick. Condensation-free? You bet your bottom dollar. S'well creates BPA/BPS-free, vacuum-insulated, reusable stainless steel water bottles that keep your liquids hotter or colder for longer, and it's a certified B-Corp to boot. S'well "brings style, innovation and joy to sustainable living", and we can't say we disagree – just take a look at their sustainable water bottle offerings.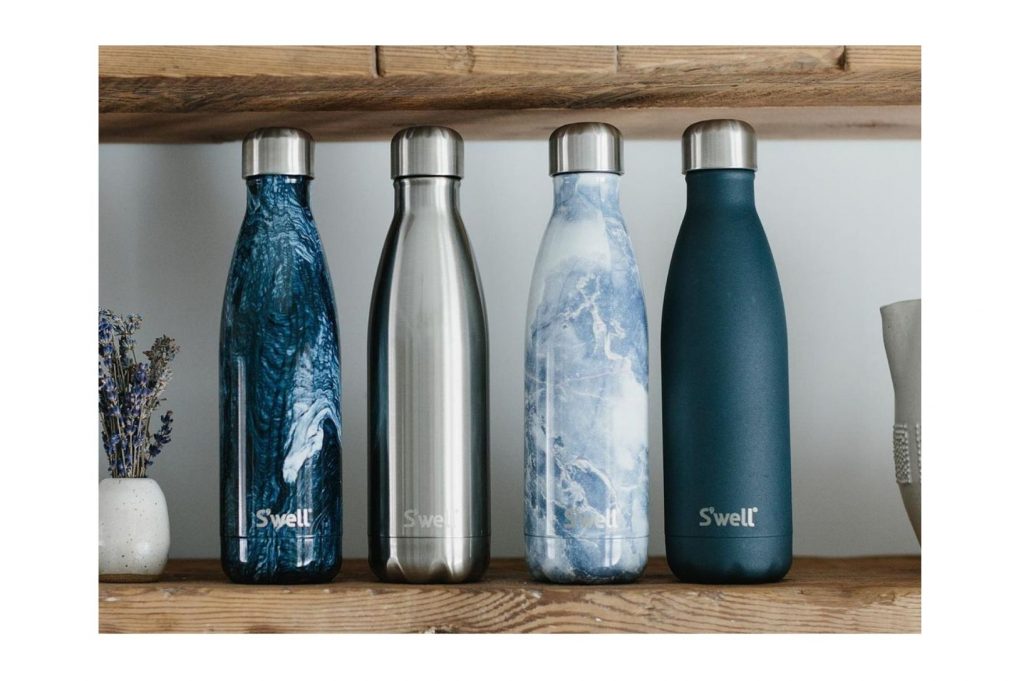 Our pick: Paua Shell Bottle, $35 (USD)

---
Frank Green



Nope, they don't just do reusable coffee cups. Is there anything Frank can't do? Frank Green is a leader when it comes to sustainable water bottles that don't look like sustainable water bottles, you know? Always dropping a new colour or limited edition print, Frank Green has a reusable water bottle for everybody – and the fact that they're all durable, long-lasting and spill-proof is just a massive bonus.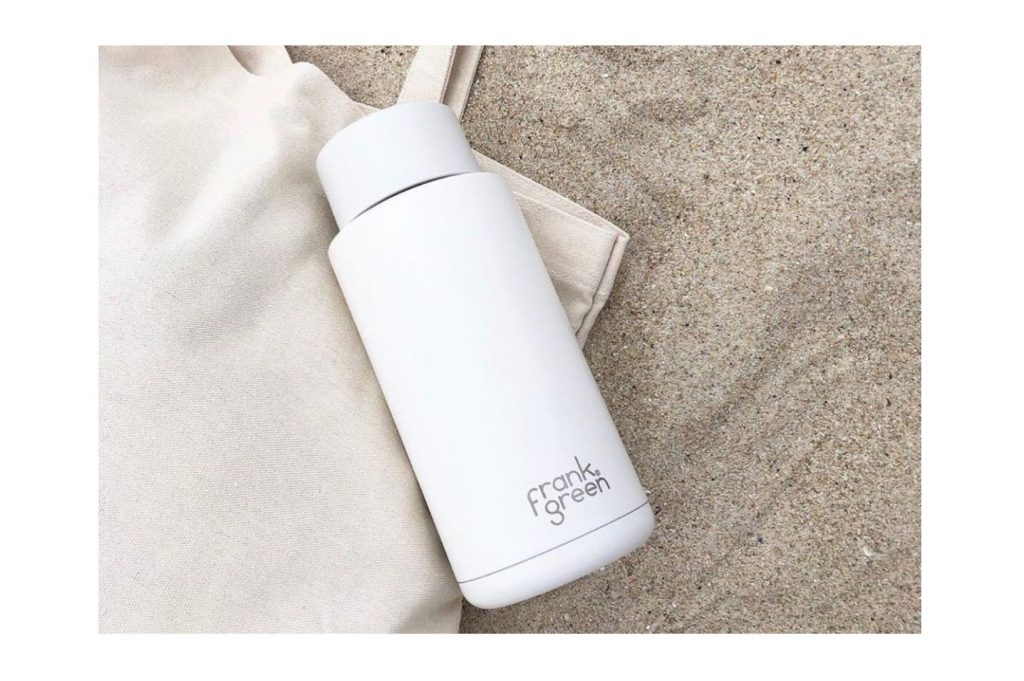 Our pick: Ceramic Reusable Water Bottle, from $59.95

---
Klean Kanteen



They're a mean, Klean, single-use plastic fighting machine. Klean Kanteen is using business as a force for good – they're a family and employee-owned business and 100% climate neutral – and they're also providing consumers with a massive range of reusable household items, including water bottles. The insulated water bottles are durable, vacuum insulated, and have a Klean Coat (ha) finish, which has been formulated for both environmental and human health. Love that for us.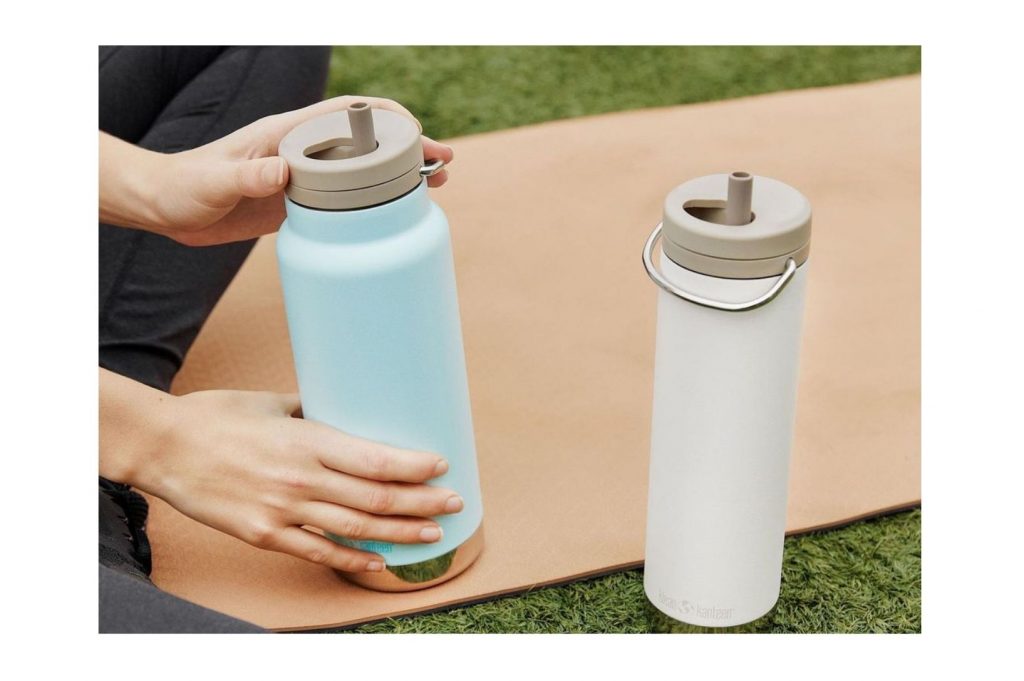 Our pick: Insulated TKWide 20 oz (592ml) with Café Cap, $59.95

---
Stojo



Collapsible! Dishwasher safe! Leak-proof! BPA-free! Airtight! Phthalate, lead and glue-free! Food-grade silicone! Soz, we're just excited! Stojo is a company not only producing reusable water bottles (amongst other good reusable things), but they're also just a bunch of people trying to encourage a do-your-best-with-what-you've-got attitude, as well as "designing earth-conscious products that bring more to life than what they take away." Drink in all that ethical and sustainable goodness (and some blueberry smoothie if you've got it).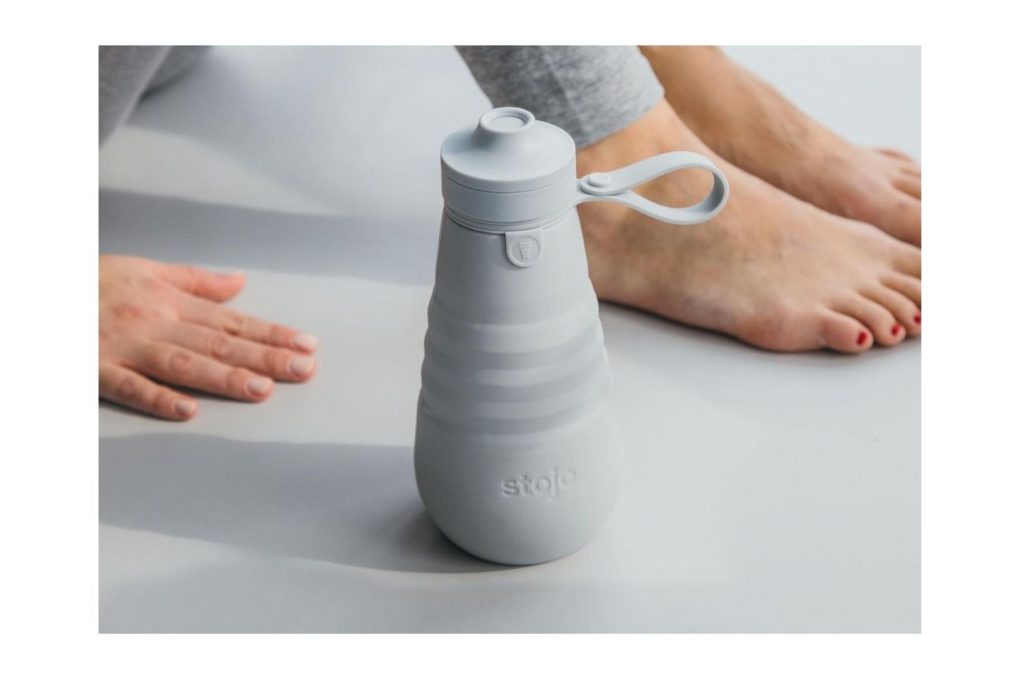 Our pick: 20 oz Sports Bottle, $20 (USD)

---
SoL Bottles



Good for the planet and good for your SoL. The SoL products, including the reusable water bottles, are made from 100% hand-blown glass with recyclable silicone, and arrive in hand-made and recyclable packaging. Because they're made from glass, these products won't absorb residual tastes, odours or germs, and won't leach chemicals into your beverage and ultimately into your body. They're also microwave and dishwasher-safe. What good reusable products.

Our pick: SoL Bottles – Large & Mini, $44.99

---
byta



byta is on a mission to change the way we drink when we're on the go. All byta products, including their sustainable water bottles, are double wall, vacuum sealed, not only to prevent sweating (yep, that's not just a human thing), but also to maintain the temperature of your beverage. They're also BPA-free and toxin-free, splash-proof, made from food-grade stainless steel with a shatterproof tritan lid, and byta supports Ocean Conservancy and its conservation initiatives.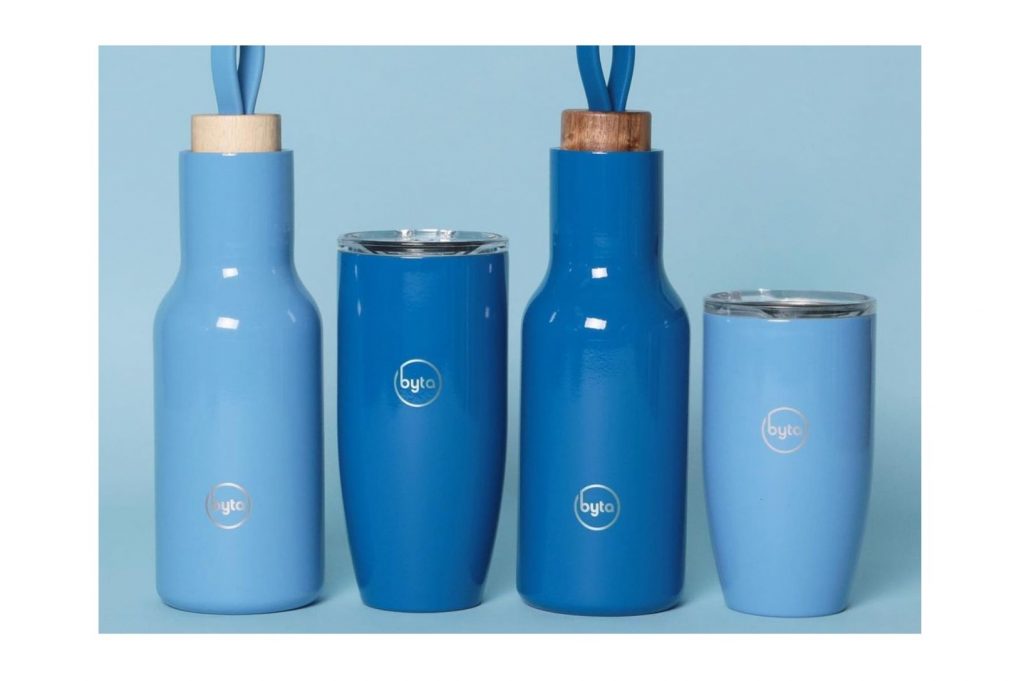 Our pick: byta bottle, $31 (USD)

bkr



If Dua Lipa was a water bottle, she would be a bkr. With bkr, there is a reusable water bottle for everyone. There's big ones, small ones, spiked ones, smooth ones, phrase-printed ones, and there's too many colourways to even begin to name. They're sustainable, made from glass, spill-free- leak-free, BPA phthalate-free, dishwasher safe, and "100% adorable + addictive" (we can't say we disagree).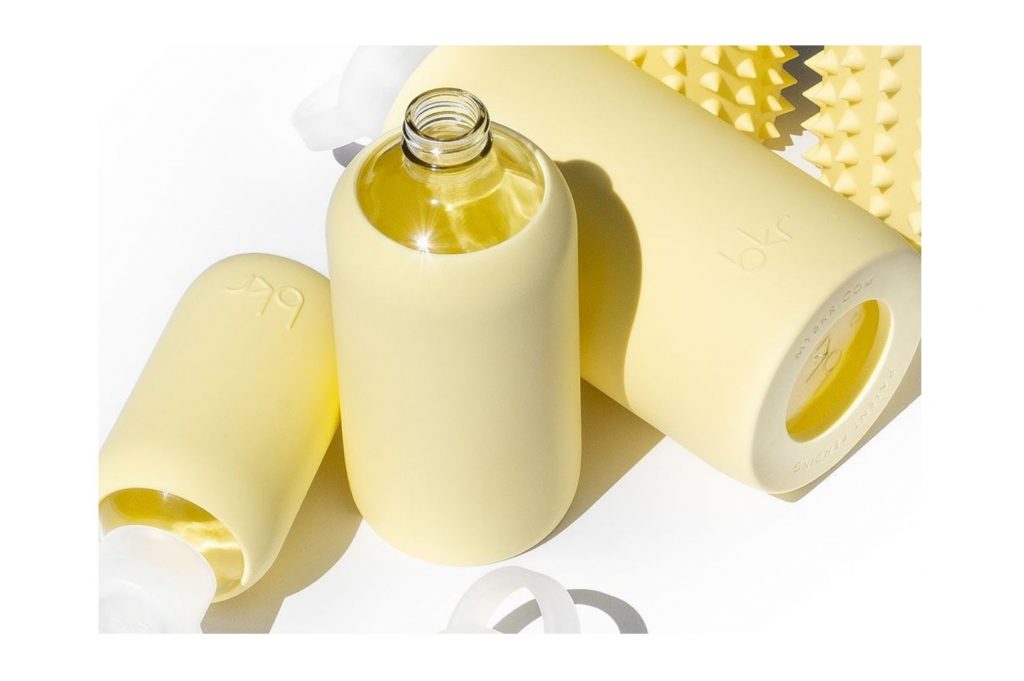 Our pick: Spiked Sloane 500 ml, $42 ($USD)

---
Purist



If you're after sleek, sexy, spill-proof design for your next plastic-free water bottle, Purist is your gal. The Purist reusable water bottles are made with a glass interior finish and a durable stainless steel outer, and if taken care of properly, will never chip, peel or delaminate. Purist also partners with organisations that are generating positive change, including p:ear and Pie Ranch. Oh, and the best part? The Purist products are designed to keep your beverages pure, so you'll never taste metal or last week's coffee, ever.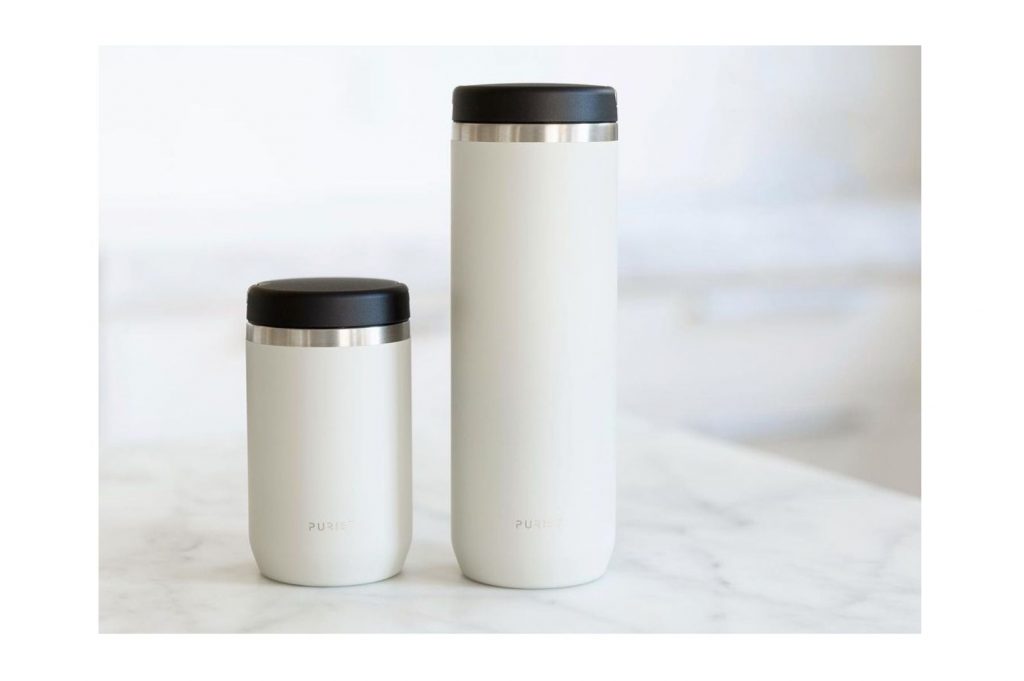 Our pick: Founder 32 oz, $56 ($USD)

---
YETI

The YETI products are as tough as the name suggests. Literally. The reusable water bottles are designed for the long, scorching hot days of hard yakka – they're double-wall vacuum insulated with stainless steel, which basically means they'll keep your hots hot and your colds cold, and they won't crack open if they take a little tumble out of the truck. They're also totally dishwasher-safe, which is a deal-maker for some (definitely guilty).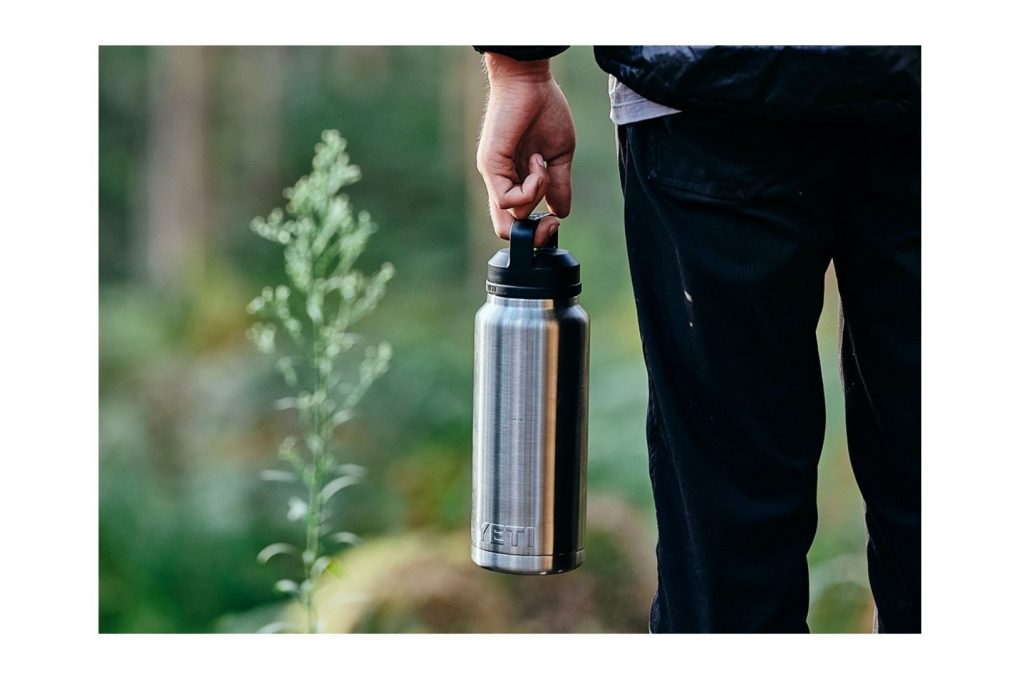 Our pick: 36 oz bottle with chug cap (1L), $69.95

---
Main image of One For Life bottle by the talented minyarose.
---
This article is part of our Sustainable Swaps Series, a series full of more sustainable alternatives to your everyday household products. As we've mentioned before, this is a small but ever-growing list.

If you have any suggestions, shoot them through to yourfriends@ethicalmadeeasy.com.

Happy emailing!